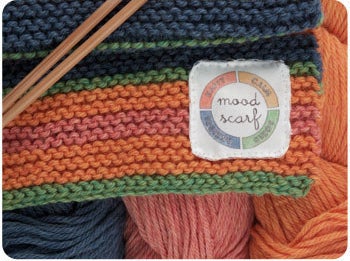 It's a month-long project where each day you knit, your mood corresponds to a particular color of yarn. Get a kit from the endlessly creative Leafcutter Designs.
2.
Crochet Buttons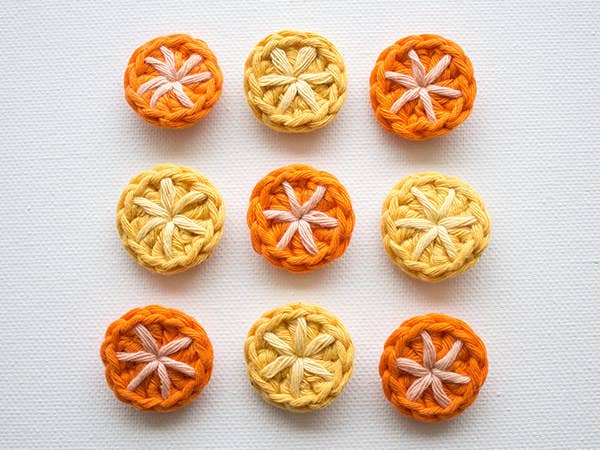 3.
Sniffle Mitts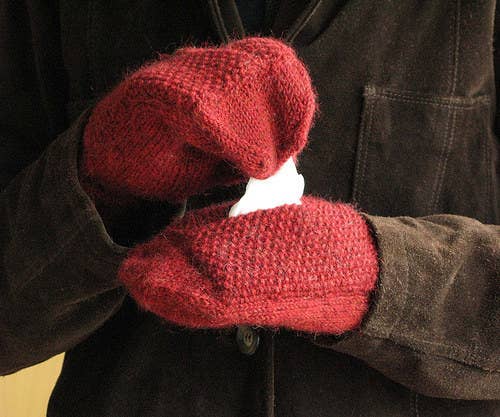 4.
Teacup Pocket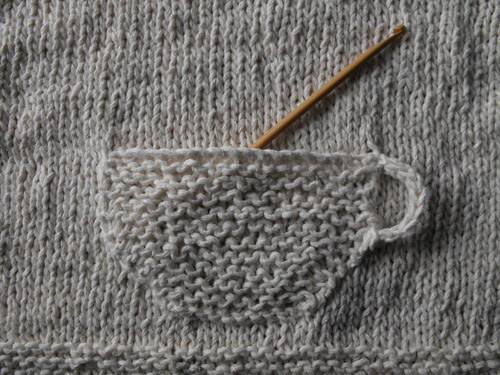 5.
Crochet Chain Link Scarf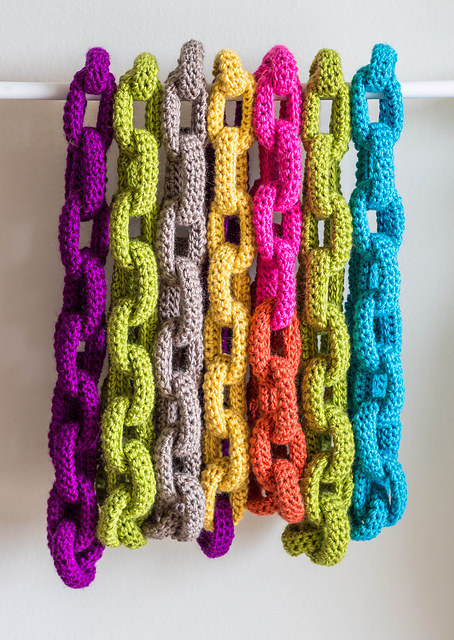 6.
Ten-Stitch Blanket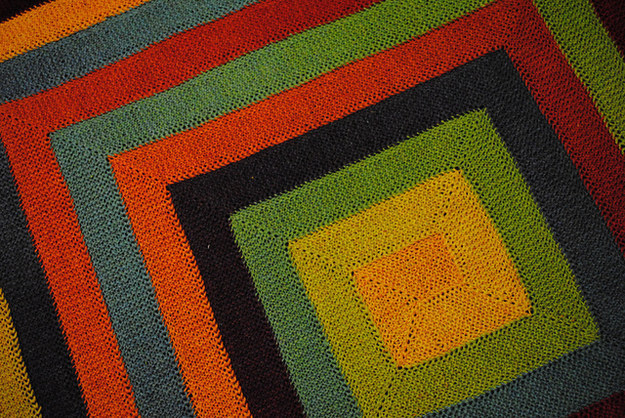 8.
Crocheted Wall Hanging Pocket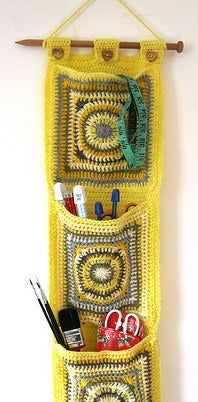 Perfect for storing EVEN MORE CRAFT SUPPLIES. Get the pattern on Ravelry.
9.
Game Knitting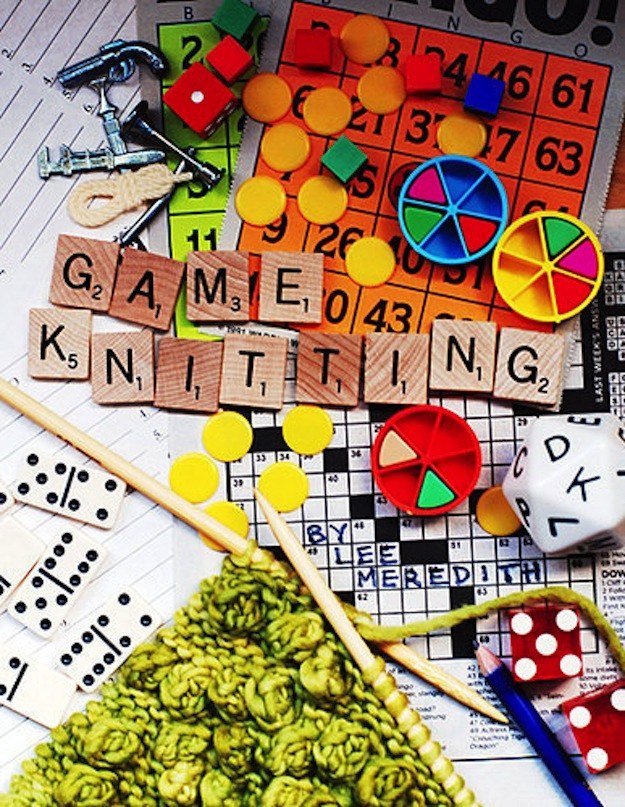 Perfect for days when you just can't make up your mind. Find the pattern on Ravelry.
11.
Knitted Clock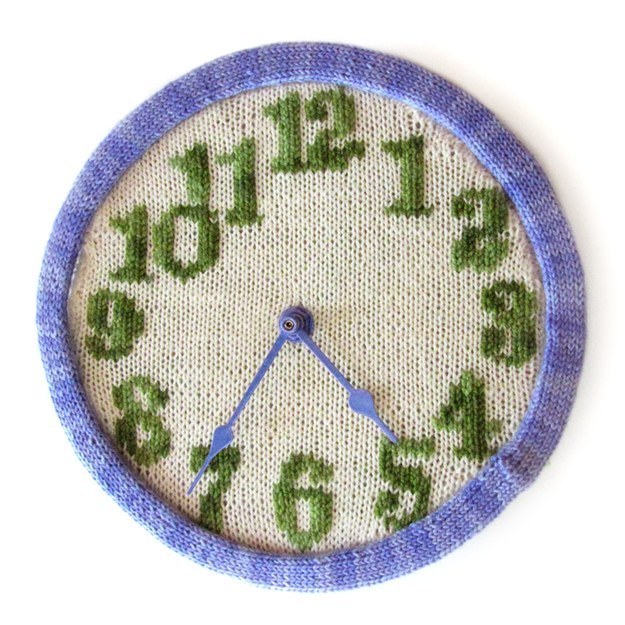 12.
Crocheted Doily Clock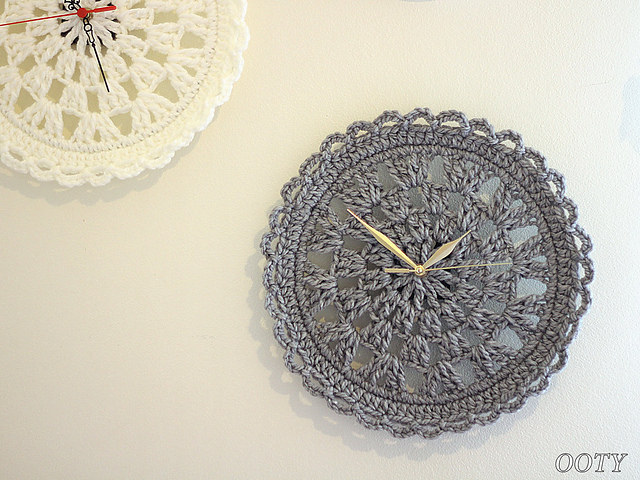 13.
Air Quotes / Apostrophes
14.
Knitted Dominoes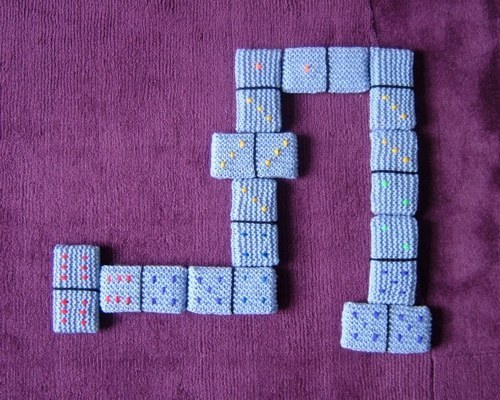 15.
Color-by-Number Cowl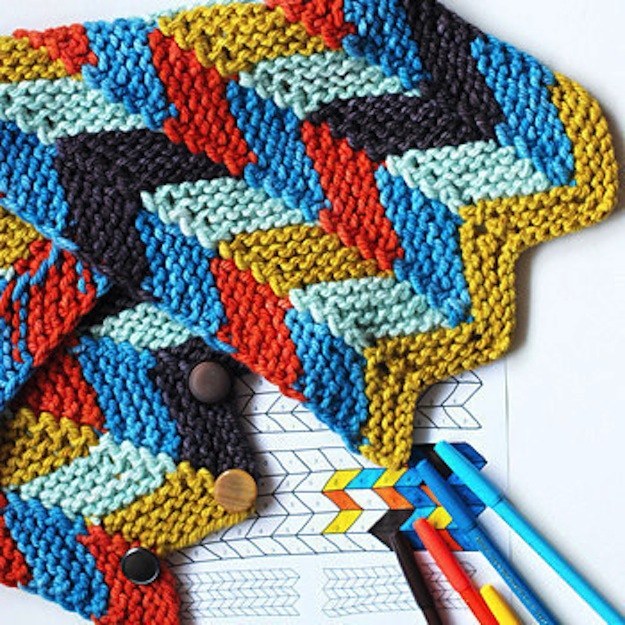 16.
Crocheted Lampshade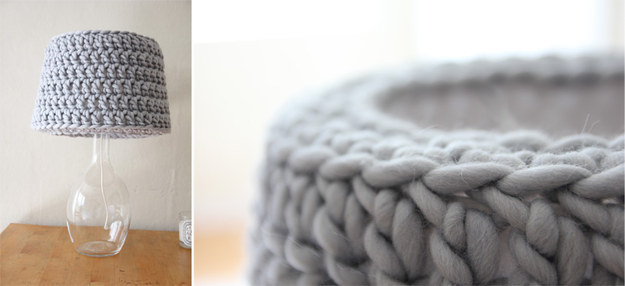 18.
Baby "Converse"
19.
Chair Leg Socks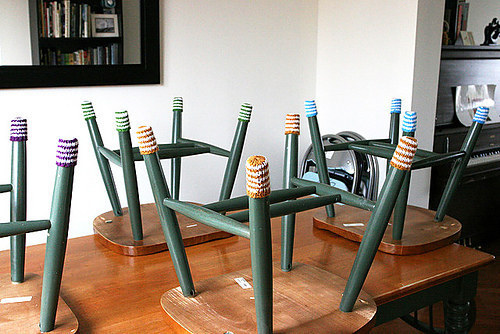 Have you come across any strange/unique/delightful patterns in your knitting and crochet travels? Add them in the comments!