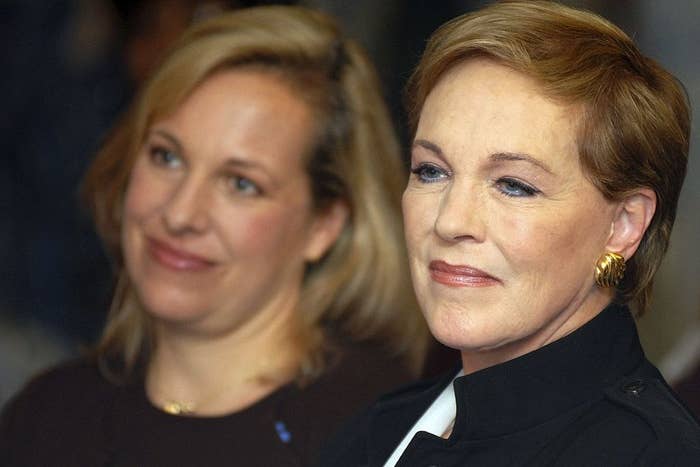 It was reported earlier this month that President Trump's administration plans to cut funding for cultural programs. "It's appalling," Julie Andrews told BuzzFeed News earlier this month at the Loews Regency Hotel in New York City. "It's so shortsighted, because it's one of the most important things you can fund."
According to The Hill, Trump may propose to cut funding for the National Endowments for the Arts and Humanities and PBS in an effort to reduce spending by $10.5 trillion over the next decade. The programs expected to be affected only make up about 0.02% of federal spending, according to the Washington Post.
"They're the first thing that's cut from the school budget, the first funding that's cut from the [National Endowment for the Arts]," Andrews' daughter Emma Walton Hamilton added.
The mother-daughter team is subtly attempting to prove how important arts education is with Julie's Greenroom, the upcoming Netflix show they co-created with the Jim Henson Company and Judy Rothman. "We're trying to show how valuable they are, how much wonder and joy they give," Andrews said of the arts.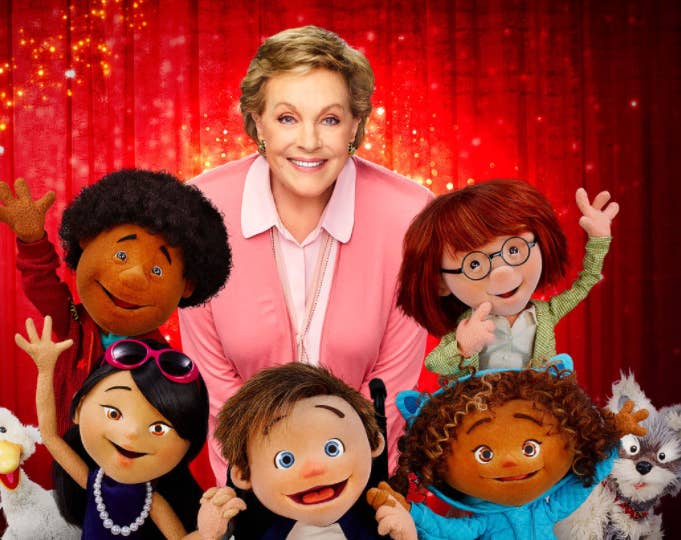 The 13-episode series, which premieres Mar. 17, aims to teach children about different aspects of the arts, like writing and songwriting, acting, costume design, and even theater tech; it stars Andrews and a team of puppets who are all eager to learn. Celebrity guests, including Sara Bareilles and Ellie Kemper, feature in each episode and teach kids the basics of what it means to be an artist and an appreciator of the arts. Tituss Burgess teaches voice; Alec Baldwin teaches acting; the cast of Stomp stops by to teach rhythm and dance.
"The arts give kids the building blocks with which to then play," Walton Hamilton said. "Everything from problem-solving, to tolerance and empathy, to teamwork." Through the arts, Andrews added, children can "learn faster and [get] better at school, be more engaged."
Walton Hamilton called the arts "a mirror" for people to see themselves reflected and she emphasized the importance of creativity in our current political climate. "At a time when there is so much tension in the world — between cultures, and nations, and so forth — there is nothing that levels the playing field more than the arts," she said. "There is nothing that gives you the opportunity to see somebody else's point of view in a safe way quite like [the arts]."
To Andrews, the arts aren't just a great avenue for learning about other people's perspectives, but "socioeconomically, [they] know no boundaries." "Wherever you are, you can mix and enjoy the arts together," she said.
"It's a safe way to learn about somebody else," Walton Hamilton concluded. "So to take that away is terrifying."
CORRECTION
Trump may propose to cut funding for the National Endowments for the Arts and Humanities and PBS. A previous version of this article described his plans as definite.