Sometimes we fall in love with our favorite movie, TV, or book character so much, we kinda want to become them.
But beyond Halloween costumes and fashion inspiration from trending shows, like all the Euphoria-lore, there's one TikToker that takes character cosplay to a whole new level. When Lila Genix first came across my For You Page in the EXACT outfits Selena Gomez wore as Alex Russo on Wizards of Waverly Place, I immediately followed for more.
Lila calls herself a "screen-accurate fashion collector," and on TikTok, she shows off outfits made up of identical garments from teen dramas and movies, like Euphoria, Scream, Buffy The Vampire Slayer, Wizards of Waverly Place, and High School Musical.
And, she tells you where she found it, in case you're curious or hunting yourself.

So, let's take a look at some of the iconic recreations Lila has made:
1.
These outfits Violet Harmon aka Taissa Farmiga wore in American Horror Story, which started Lila's collection:
2.
And yes, she has THE red dress Emma Roberts wore in the "Suprise, Bitch" scene from American Horror Story: Coven: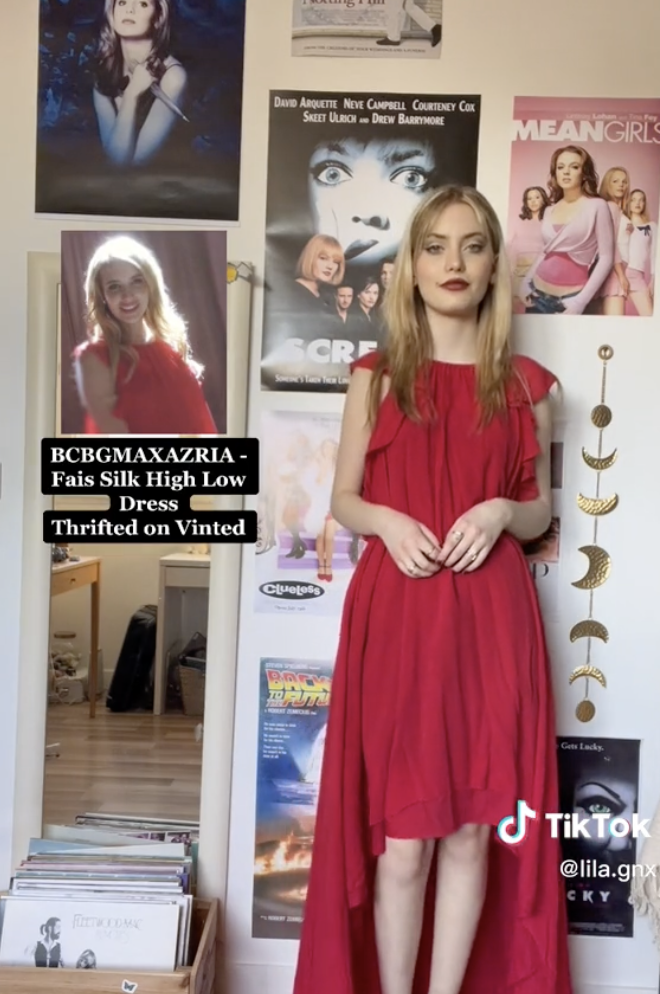 3.
These baby-blue Bershka tops Sydney Sweeney, aka Cassie Howard, rocked in Euphoria:
4.
These designer Sharpay Evans outfits that are already hinting at a mid-2000s fashion revival:
5.
These printed Marc Jacobs dresses worn by Rory Gilmore:
6.
This Dolce & Gabbana dress worn by Monica Geller on Friends: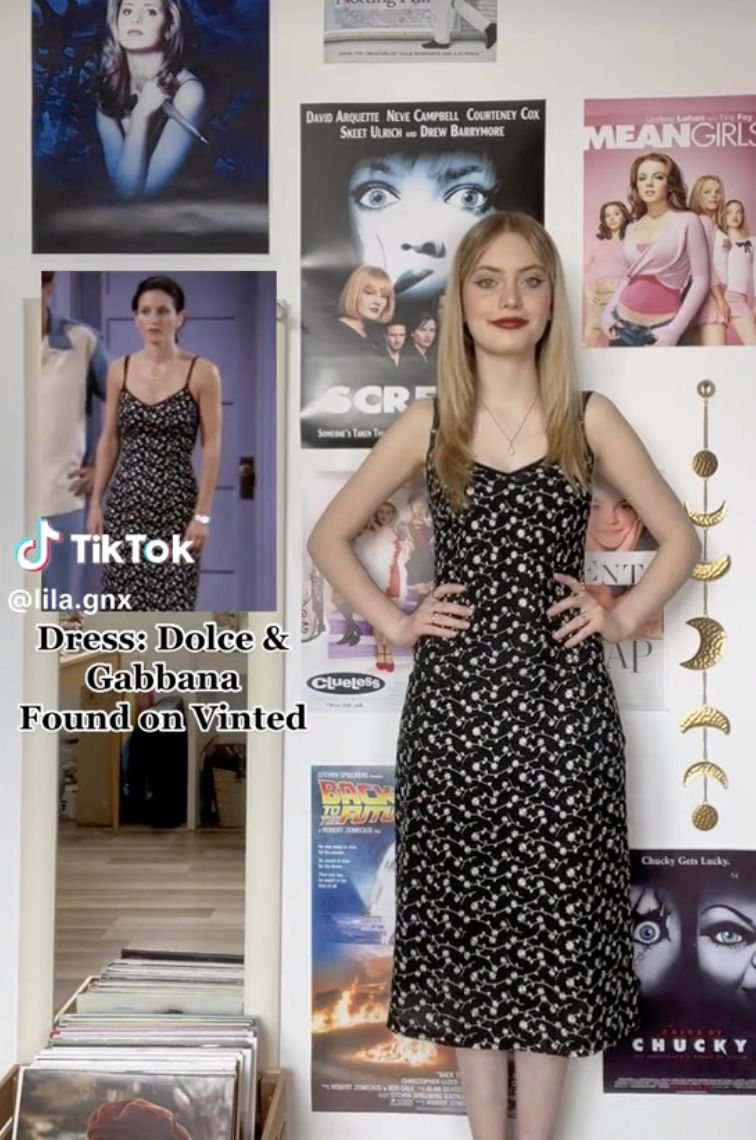 7.
And these are just some of the pieces Lila found from the Scream franchise:
8.
Apparently Selena Gomez wore a lot of Free People On Wizards of Waverly Place as her character Alex Russo:
9.
Like, A LOT of Free People:
10.
The list would not be complete without this iconic dress Jamie Lee Curtis wore in Freaky Friday:
11.
And an honorable mention to these very specific Buffy Summers outfits that I'm truly shocked Lila was able to find:
12.
Last but not least, this purple dress worn by both Katherine Pierce aka Nina Dobrev in The Vampire Diaries and by Taylor Swift:
Which character would you want to see Lila recreate? Let us know and follow all of Lila's recreations on TikTok!