Meet The Woman Changing The Halal Food Game Online
After Zohra Khaku started reading up on where the food she was eating was coming from, she embarked on a year-long culinary journey visiting 700 restaurants across the UK.
The upshot of her nationwide tour was that she quit her job in finance and started her own business, Halal Gems, a website and apps reviewing her favourite halal food haunts.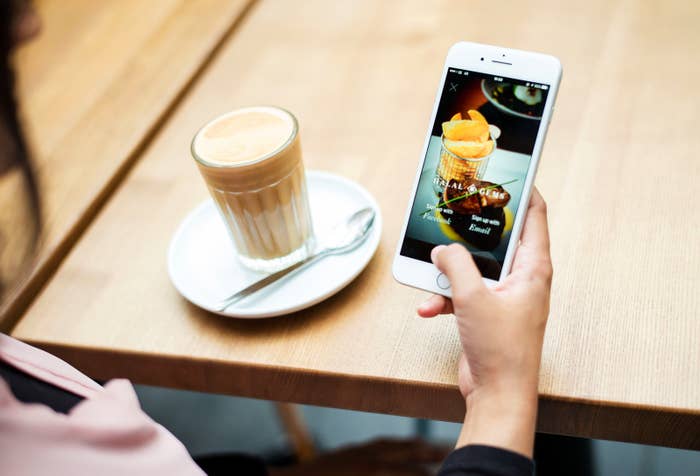 Four years on, the company is about to launch Street Eats, which she describes as the biggest halal street food festival in Britain, hosting 24 traders cooking up a variety of cuisines in Old Spitalfields market, east London.
Street Eats certainly isn't the UK's first halal food festival, but with a growing number of halal-conscious diners – the market is now worth £800 million – sharing 34-year-old Khaku's desire for better-quality, more ethically sourced halal food, she feels the timing couldn't be better for a well-curated event for bona fide foodies.
Unlike similar events that are more of a celebration of all things Muslim, with stalls selling Islamic books and accessories, the star of Khaku's festival is the food itself. It is part of a boom in the alcohol-free halal dining scene, driven by image-conscious, young people with disposable incomes who want an Instagrammable menu that matches their tastes and values.
Khaku, who is expecting 60–90,000 people to come through the gates on Friday and Saturday, says she wants to help change the way people think about halal food, which means "permissable" and approved by Islamic laws.
Sitting in a café in the Victorian market hall sipping a flat white, Khaku tells BuzzFeed News that lack of creativity when it comes to halal dishes is a pet peeve. "When you go on an airline and you order a halal meal, it's always curry," she says. "And that really bugs me because, to be honest, I don't like curry that much. And if I'm going to eat curry, I might as well eat the curry that's at home because it's great."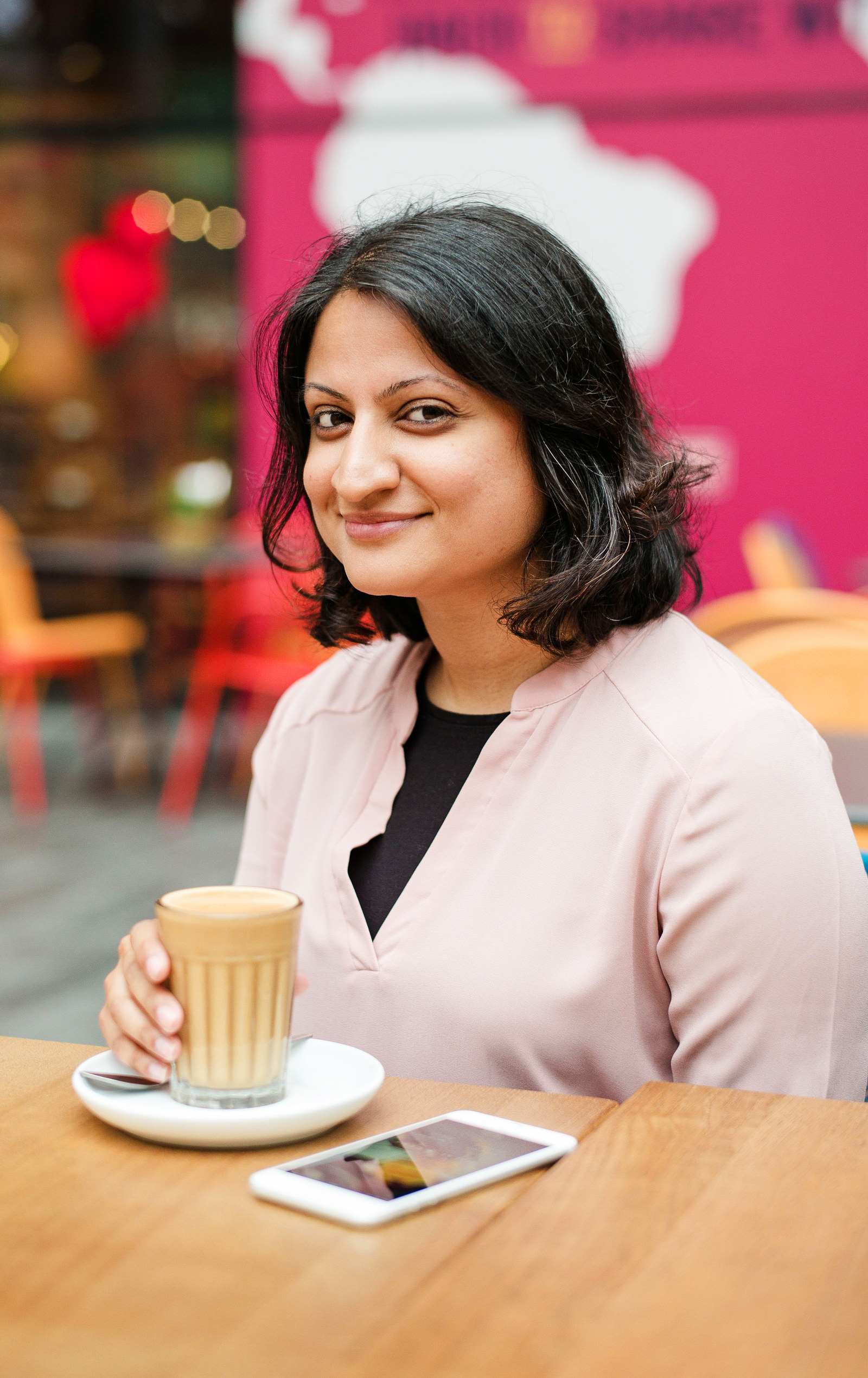 Khaku grew up with a variety of cuisines at home. "My mum is from Tanzania, my dad is from Kenya, and they met in London. So on a typical day I would come home from school and my mum would have made shepherd's pie [for Khaku], and liver for my gran, and curry for my dad, and something with rice for herself," she says.
"We grew up with things like pasta bakes, fish and chips, and African dishes, too. I guess that's how most young people grow up these days – with a real fusion of cuisine."
Khaku says one of the questions people ask most is: What does "halal" even mean? "They think it's a cuisine and say, 'You can eat Brazilian, Lebanese, and halal.' But they don't understand you can eat halal Lebanese, and halal Brazilian."
She envisions her halal festival as "kind of a bit like heaven, or how I imagine heaven, which is you can walk around and eat everything you see."
The food on offer includes Indian street food from vendors Chit Chaat Chai and Rola Wala, Filipino ice cream, slowly cooked pulled smoker beef brisket burgers, halloumi fries from Oli Baba, and stacked Dutch pancakes. The vendors include London's first khao suey joint, which sells the Burmese dish that combines noodles, creamy coconut curry, spicy meat, chilli sauce, lime, and crunchy garnish.
It's a lineup Khaku, who was a housemate on the BBC's reality TV show Muslims Like Us, jokes is "basically the opposite of Brexit".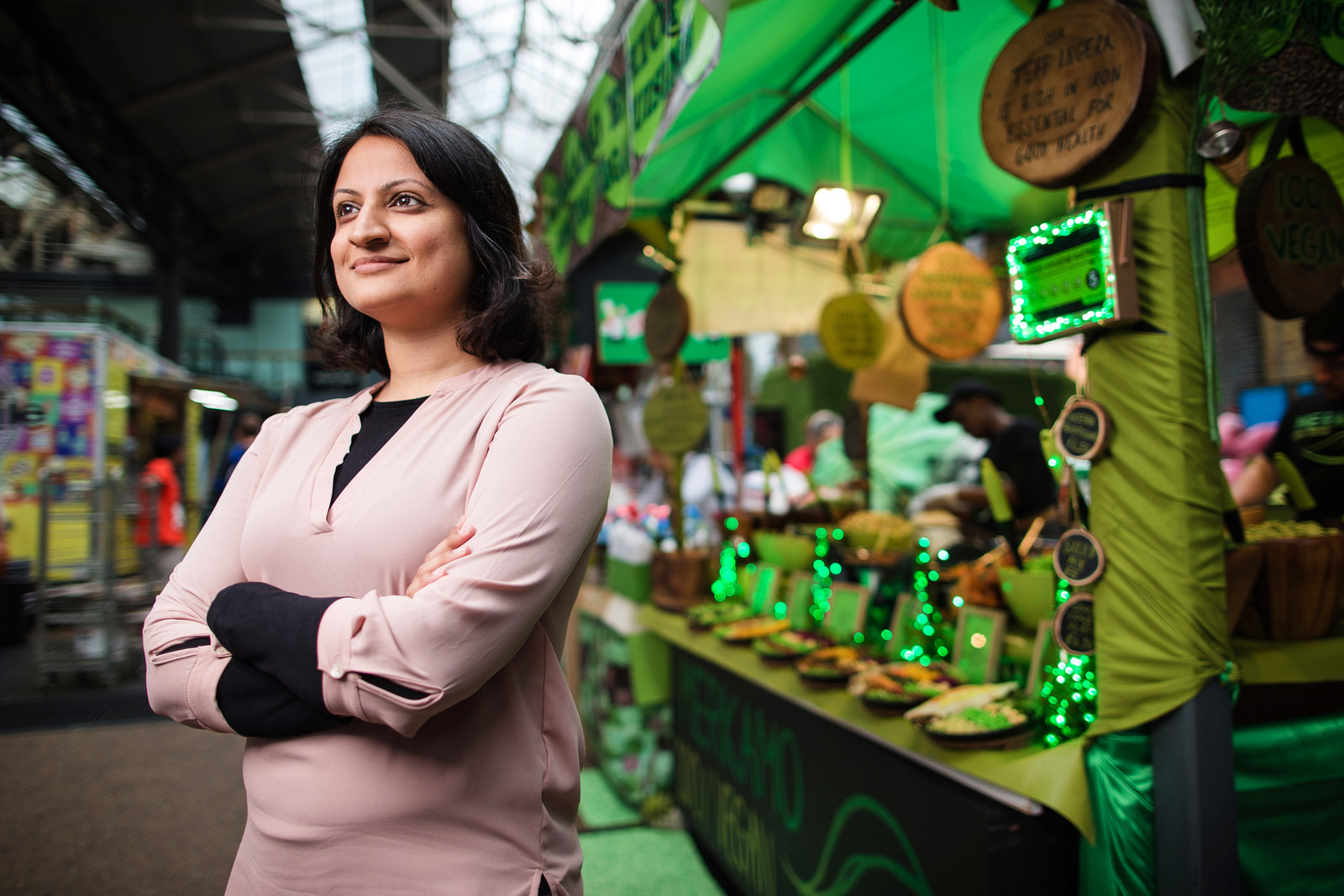 Street Eats also has a secondary mission: to help temper some of the bad press halal food has received in Britain.
The festival comes just a few months after a tabloid storm about Easter eggs and a reported far-right boycott of Cadbury's after false claims that there was halal certification on its chocolate products in the UK.
A few years ago, there was also a furore over what The Sun called the "halal secret of Pizza Express", even though the fact that the chain uses halal-approved chicken wasn't a secret at all. "The thing is, growing up eating halal and being a halal-conscious diner, there's obviously nothing scary about it," Khaku says.
"Hearing 'oh my god pizza express is doing halal chicken' was actually really funny because Pizza Express have 100% been transparent about their chicken – it's been on their website for years – so we knew it."
Khaku says part of her job is educating people about the meaning of halal, which means "permissible" in accordance with Islamic law. It requires animals to be alive and healthy at the time of slaughtering, which should be swift, and that "bismillah" ("in the name of God") be said.
There are some areas of contention, however, when it comes to the issue of whether animals are pre-stunned or not, which affects the type of halal certification. The Halal Monitoring Committee considers all pre-stunning against Islamic law and tradition, while the Halal Food Authority permits stunning providing the animal is still alive at the time of slaughter.
But for many young Muslims, there are newfound concerns for the standards in the halal meat supply chain before it even gets to that stage. Khaku wants the meat on her plate to be "tayyab", or good and wholesome, and sourced from quality farms. "The whole point of Halal Gems was to improve the food chain, and that is increasing transparency and quality in the general food chain," she says.
Her hope is for halal-conscious diners to take control and demand ethically sourced meals at restaurants. As she writes on her website: "When we demand better standards and higher quality from our restaurants, they are more than happy to provide it."

She says it can be done, and points to chef Bea Vo, founder of Stax Diner in Kingly Court, off London's Carnaby Street, who has always used organic ingredients. Such is the halal burger joint's popularity that in the evening, queues go around the corner, with a 45-minute for a table.
Vo spent six months creating a local supply chain that could deliver organic, free-range beef with a high enough standard to satisfy both her own ethical and halal standards. The appetite for her ethical and varied halal menu meant that when she opened Boondocks in Old Street, it was booked out every evening for groups during Ramadan.
But it's not just certified halal venues that make the cut on Halal Gems. One of Khaku's favourite places is Redemption Bar in Shoreditch, which does vegan food and is London's first alcohol-free bar.
Khaku says she calls up every new restaurant opening each month to find out whether it serves halal meat or not – and then decides whether to add it to her restaurant finder app.
Her startup is rapidly gaining influence, with a 20,000-strong following on her carefully curated Instagram account. In one instance, a post about an establishment on the Halal Gems website led to a 42% boost in sales, she says.
She says her interactive digital magazine for halal foodies is the first of its kind and that it has made it to the top 10 in the App Store in 18 countries, with readers spending an average 13 minutes on it. She also launched the separate restaurant finder app last October.
The most popular guides on her website each month are the halal breakfasts and afternoon tea reviews, she says. Readers can also find lists such as the places to find the best hot chocolate.
Nurturing that online community has played a huge role in the success of her business, Khaku says, as she breaks into an industry as a newcomer. She is forging her own space as a tech entrepreneur as one of the few Muslim women in the UK in the field. While she has been welcomed, she adds: "You really do have to earn your place."

"We wanted to make sure our online presence was slick," Khaku says, "and for people to feel hungry – but know that everything on our feed is something you can have."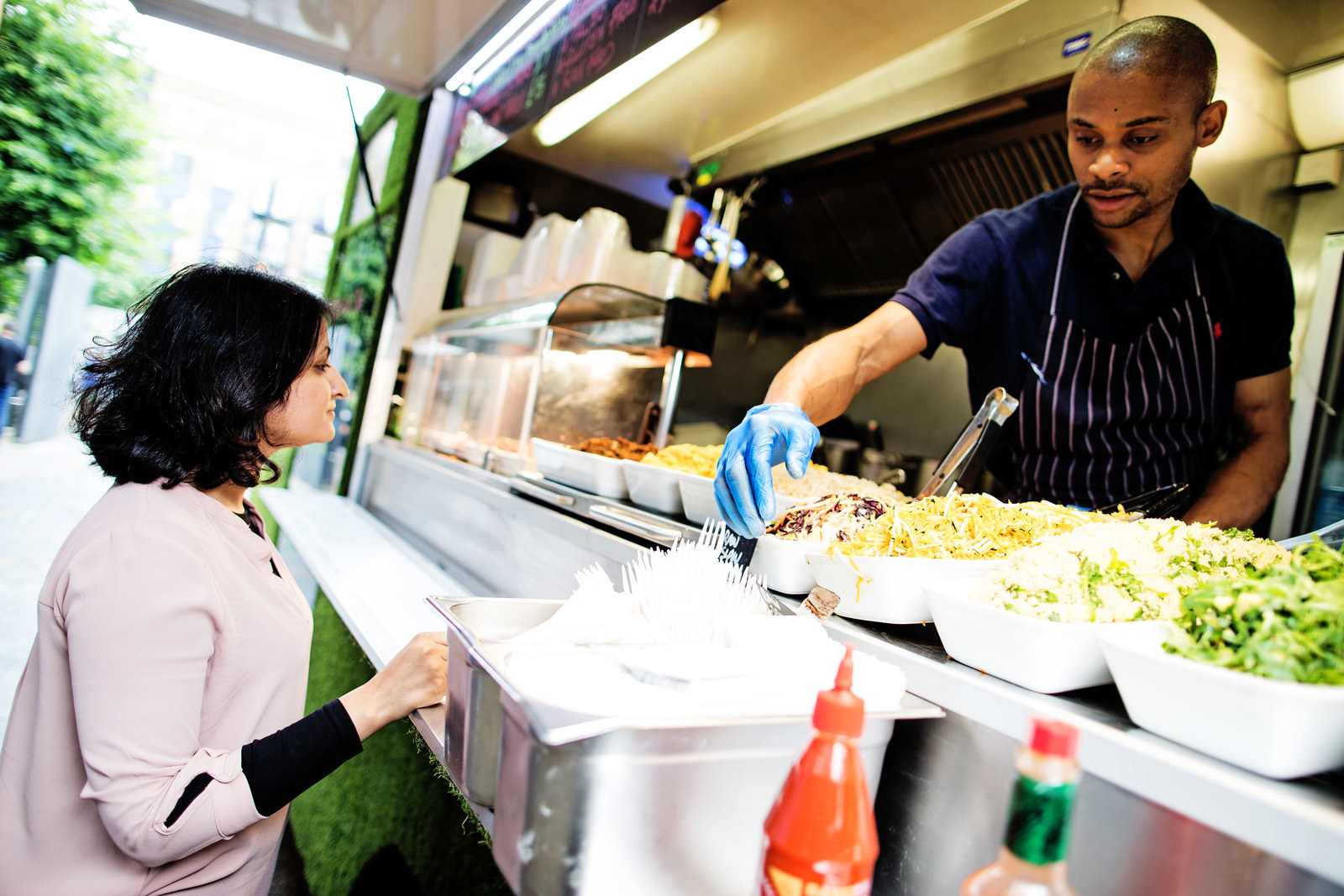 Khaku, who says she plans her holidays around locations with great food options, recently went on a two-week food tour in Italy (where she put on 6kg) and was inspired by the fresh ingredients she sampled. Halal Gems will soon be launching city guides.
If Street Eats is a success, it will be a huge accomplishment – Khaku's team consists of herself and Ruman Hasan, her marketing manager. It would mean one of the biggest halal food festivals this summer is run by a two-woman team.
The Halal Gems office is just round the corner from Old Spitalfields in Liverpool Street, and although the team are projected to be spending up to £50,000, they expect to make most of it back. Any material or food leftover from the event will be distributed at a local shelter, Khaku adds.
She isn't worried. A great meal, after all, brings people together: "Food is really the way people share our stories and have a good time."