David Cameron has said he does not want the EU referendum to "divide communities or provoke fear" following reports that hate crime is on the rise after last week's the historic vote.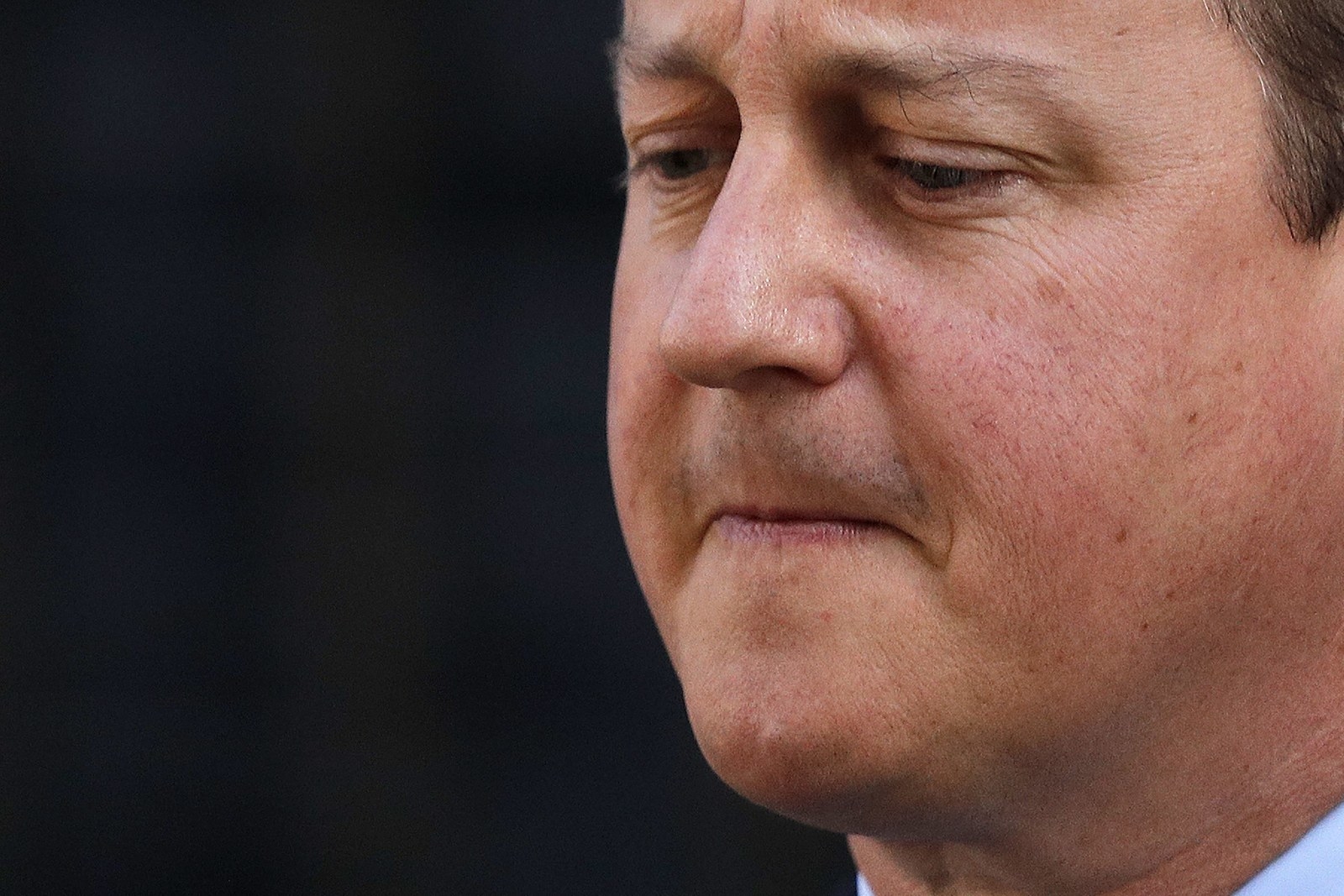 Speaking to MPs on Monday about the outcome of the referendum, the prime minister said: "We have a fundamental responsibility to bring our country together.
"In the past few days we've seen despicable graffiti daubed on a Polish community centre, we've seen verbal abuse hurled against individuals because they're members of ethnic minorities. Let's remember these people have come here and made a wonderful contribution to this country.
"We will not stand for hate crime and these kinds of attacks. They must be stamped out."
Earlier at a cabinet meeting the prime minister had also called for action against intolerance in the wake of the referendum.

Cameron's spokeswoman said the PM told ministers that "they should be absolutely clear that this government will not tolerate intolerance, condemning some of the incidents we have seen across the country over the weekend of intimidating migrants and telling them that they need to go home".
She added: "Of course Britain should be standing together and not allow the result of the referendum to divide communities or provoke fear."
MPs from all sides of the House added their voices in calling for vigilance against racism. In a powerful address to the Commons, Simon Hoare, Tory MP for North Dorset, said: "I make no apology from this side of the House to bring my right honourable friend back to the topic of racism that we've seen since Thursday.
"When a tweet can be sent to a young black woman in London which says: 'Go Home #WeVotedLeave time to make Britain great again, by getting rid of you blacks, asians and immigrants', a genie appears to be let out of the bottle –unintended, I'm certain – on both sides of the referendum campaign."
Hoare went on to urge Cameron to make sure prosecuting authorities have the resources to bring cases against perpetrators of "vile racism", and also to press leaders of both referendum campaigns to "call out this abuse for what it is and to bring a stop to it now".
Harriet Harman, former deputy of the Labour party, said: "The leaders of the Brexit campaign have engendered an atmosphere where some people believe it is open season on racism and xenophobia.
"Will the prime minister say very clearly that when it comes to the difficulties of getting a job, or problems in the NHS, or housing, and in schools, that is the responsibility of his government to sort out, not the fault of migrants from the EU or indeed from anywhere else?"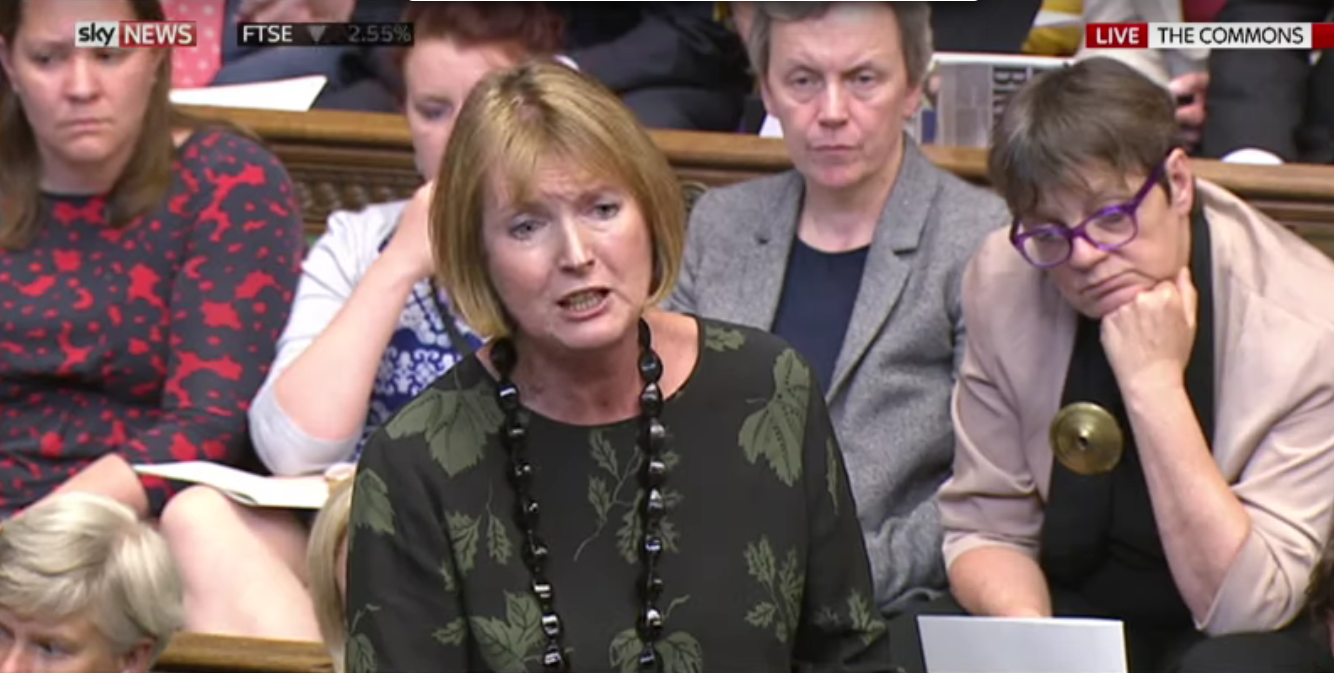 Daniel Kawczynski, MP for Shrewsbury and Atcham, called on the prime minister to join him at the all-party parliamentary group for Poland and said: "As somebody of Polish origin I'm very proud of the contribution that Poles have made to this country, not just during the Battle of Britain where the Polish 303 squadron was one of the largest, but also in recent years as chairman of the all-party group for Poland."
Earlier, Sadiq Khan, the London mayor, said he had "zero tolerance" for hate crime in the capital.
"As your mayor, I take seriously my responsibility to defend London's fantastic mix of diversity and tolerance," Khan said. "So it's really important we stand guard against any rise in hate crimes or abuse by those who might use last week's referendum as cover to seek to divide us."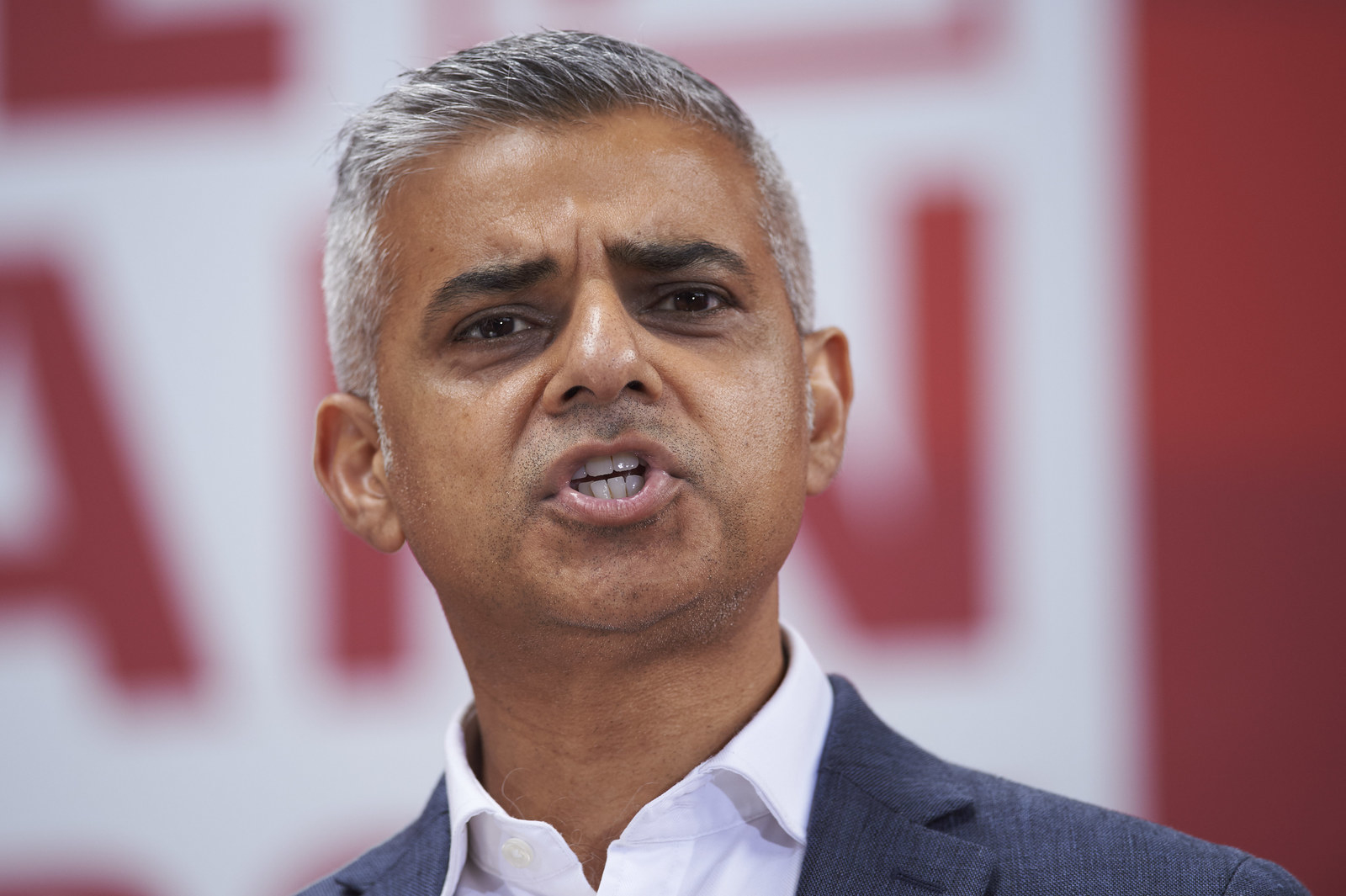 The newly elected mayor said the Metropolitan police would be extra vigilant for any rise in cases of hate crime, and said in a statement: "I'm calling on all Londoners to pull together and rally behind this great city."

Sir Bernard Hogan-Howe, commissioner of the Metropolitan police, also urged people to remain alert against any hate crime and said: "London is a diverse, global city where people from many different backgrounds live and work side by side in safety. That hasn't changed in the past few days but if people do have any concerns they should let the police know. We will investigate vigorously any reports of crime motivated by hatred."
The comments come after widespread reports this weekend of people being subjected to verbal abuse on the streets and public transport, and attacks on community centres around the country.

The Muslim Council of Britain, an umbrella organisation of Muslim institutions, said it had collated details of 100 "hate incidents" since the referendum result.

Dr Shuja Shafi, the council's secretary general, said: "As the results of the referendum became known, I called for our politicians to come together and heal the divisions that have emerged as a result of the campaign. Now we are witnessing the shocking extent of this with reports around the country of hate speech and minorities being targeted. We need leadership now more than ever before."

Shafi said he would be writing to the home secretary, Theresa May, to ask what measures are being taken to step up security and policing in areas where hate crimes had been reported.
Reports of hate crime included far-right demonstrators chanting abuse outside a mosque in Birmingham, while Shazia Awan, a former Conservative parliamentary candidate who campaigned to remain in the EU, was told to "pack her bags and go home" soon after the vote to leave the European Union.
Police are also investigating reports of hate mail being posted through letterboxes of Polish people living in Cambridgeshire in the wake of the referendum, while racist graffiti was found daubed on a Polish cultural centre in west London. The Polish embassy said it was "shocked and deeply concerned" by the abuse directed against the Polish community and other UK residents with migrant heritage.

There was a visible increase in people sharing reports of racist and anti-Muslim attacks over the weekend, with some using #PostRefRacism hashtag.
Baroness Warsi, the Conservative peer who said she had stopped supporting Leave because of the anti-immigrant tone of the campaign, also urged politicians to act on what she saw as negative social consequences in the UK.

In a previous tweet, Warsi wrote: "This is not the post Brexit Britain we want to see. Politicians from all sides need to speak out."