The Day Ed Balls Met A Christmas Pony
Ed Balls.
It was a drizzly Friday, and Ed Balls was on his way to a meeting, feeling glum.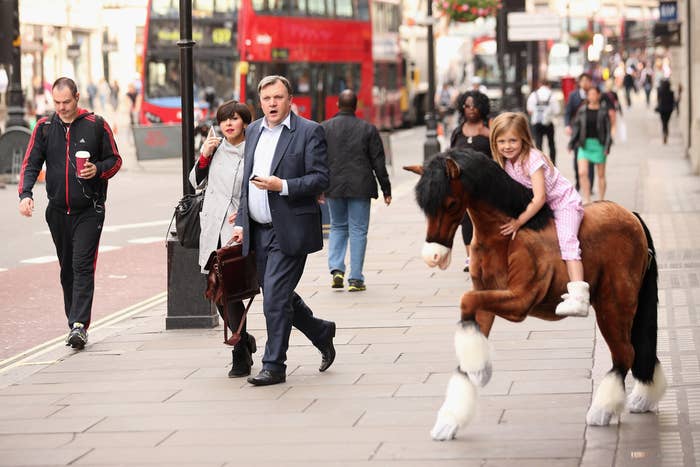 'If only I could meet a pony', he thought. 'A magical Christmas pony'.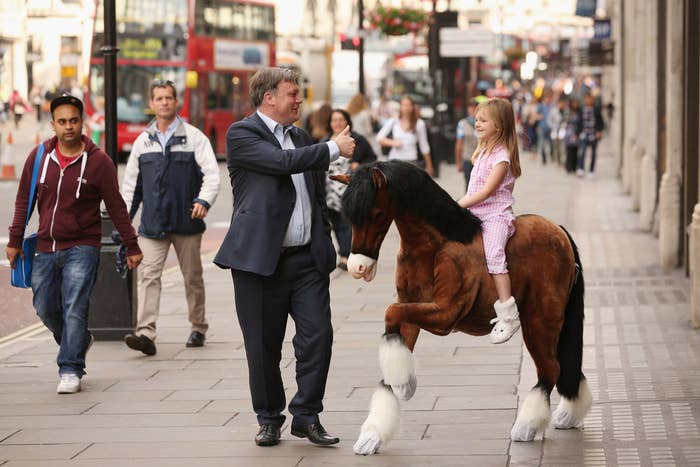 But as luck would have it, a pony appeared, with a girl in pyjamas on its back.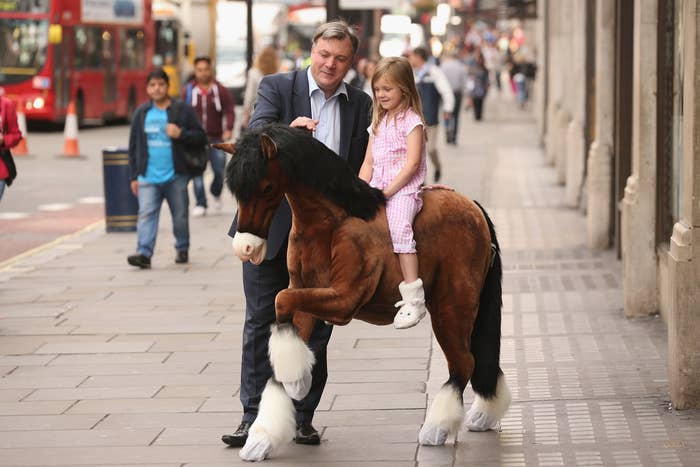 Ed Balls walked on, full of the joy that the Christmas pony had brought into his life.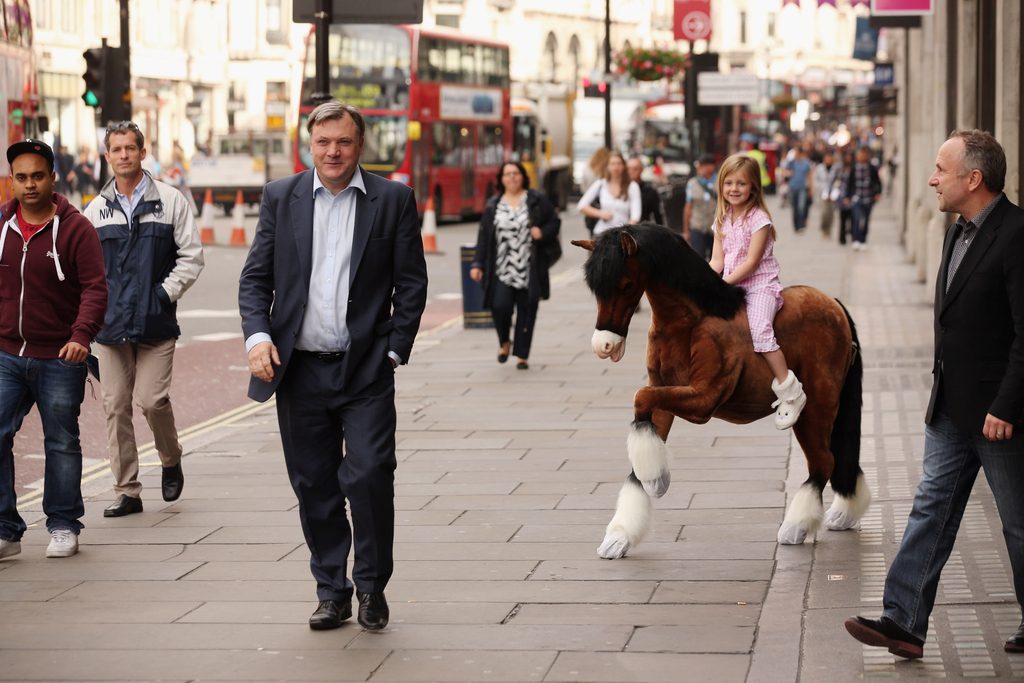 The pony went back to its home in Hamleys, happy to have helped.