We Tried The Rainbow Toasties Everyone Is Losing Their Minds Over
Praise cheesus.
Grill My Cheese was founded in May 2013 by Nisha Patel and Nishma Chauhan.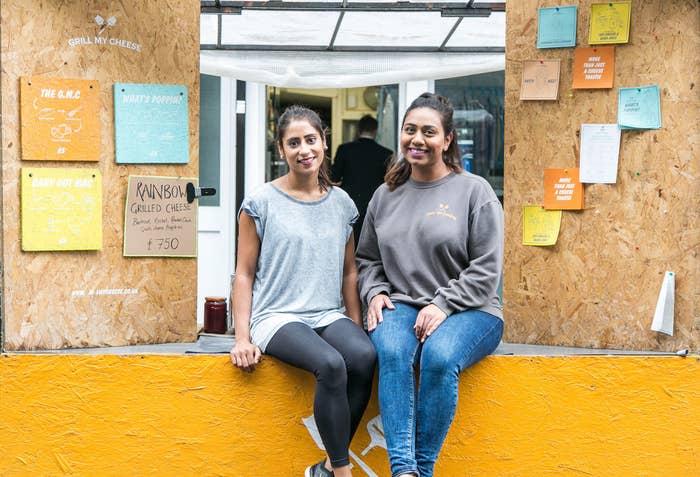 Their most popular toastie is the Baby Got Mac.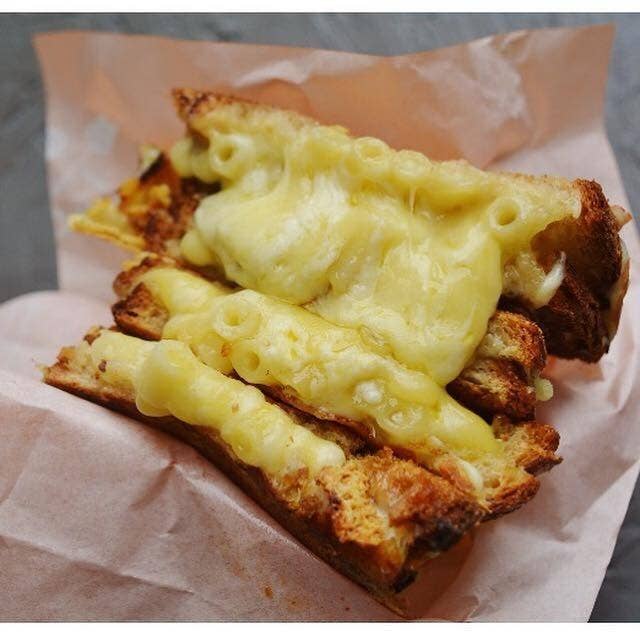 But we are gathered here today to discuss their rainbow toastie.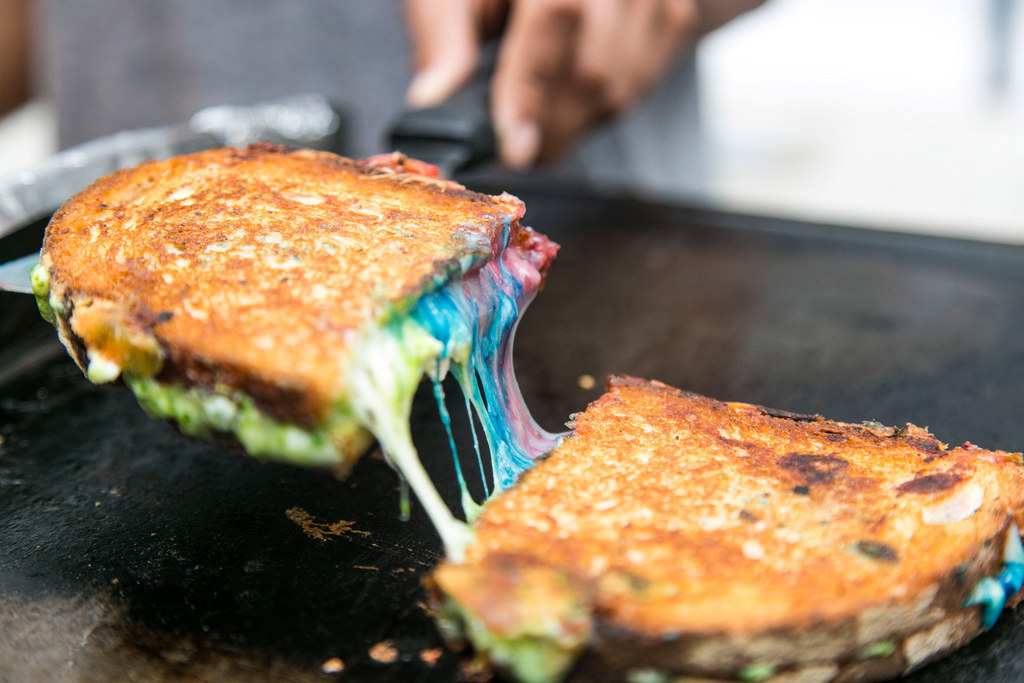 The ingredients are as natural as possible.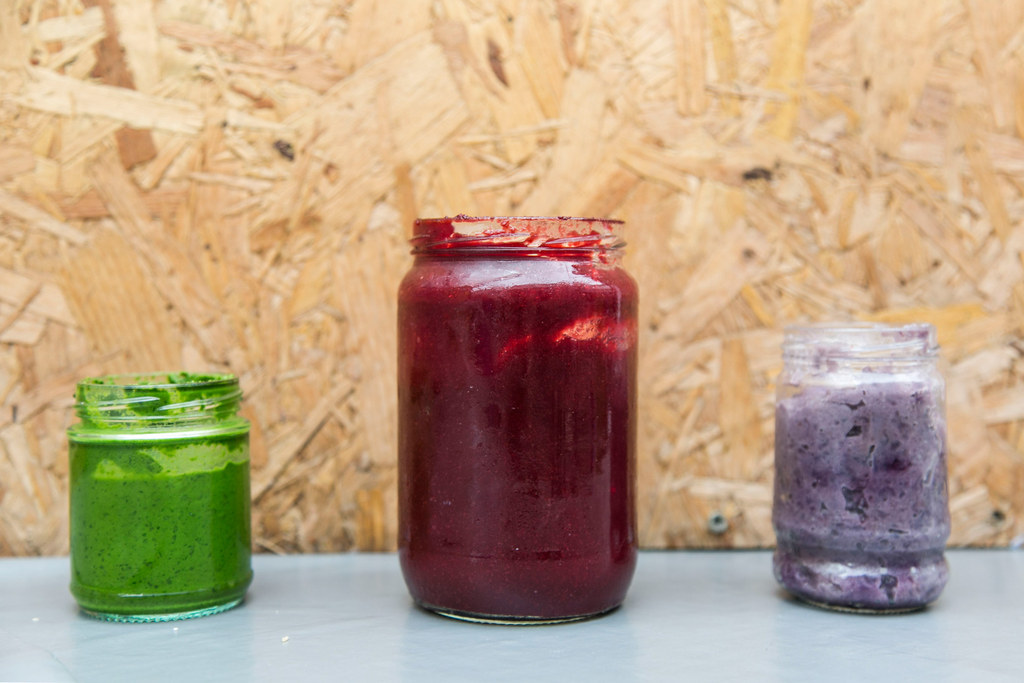 It's inspired by Hong Kong's Kala Toast.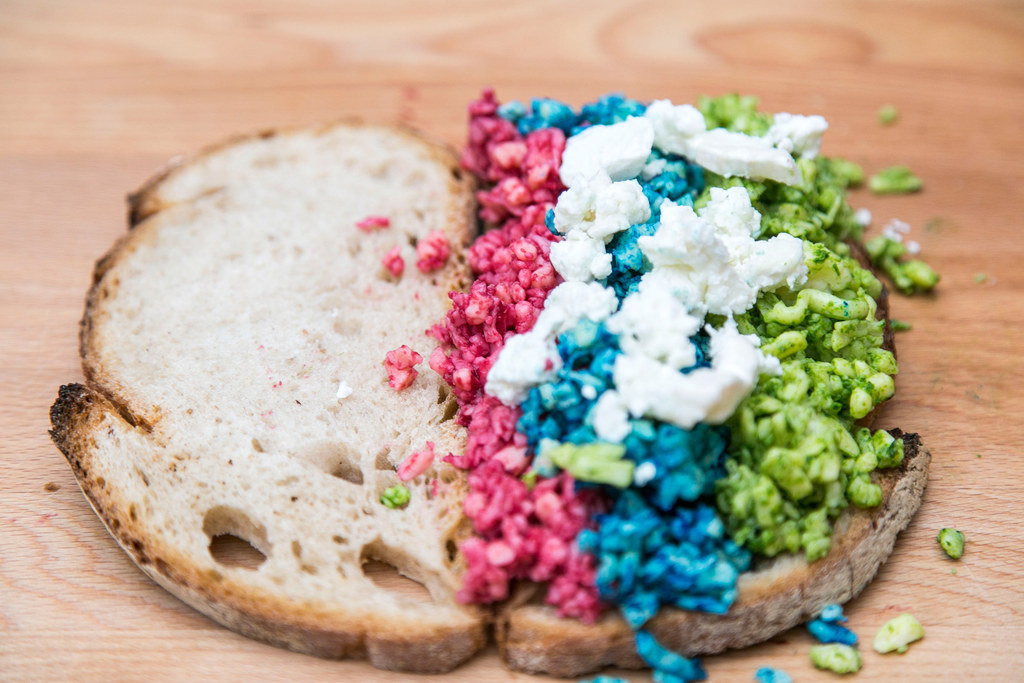 The rainbow toasties are on sale from midday to 2pm today, but I can recommend the regular toasties too.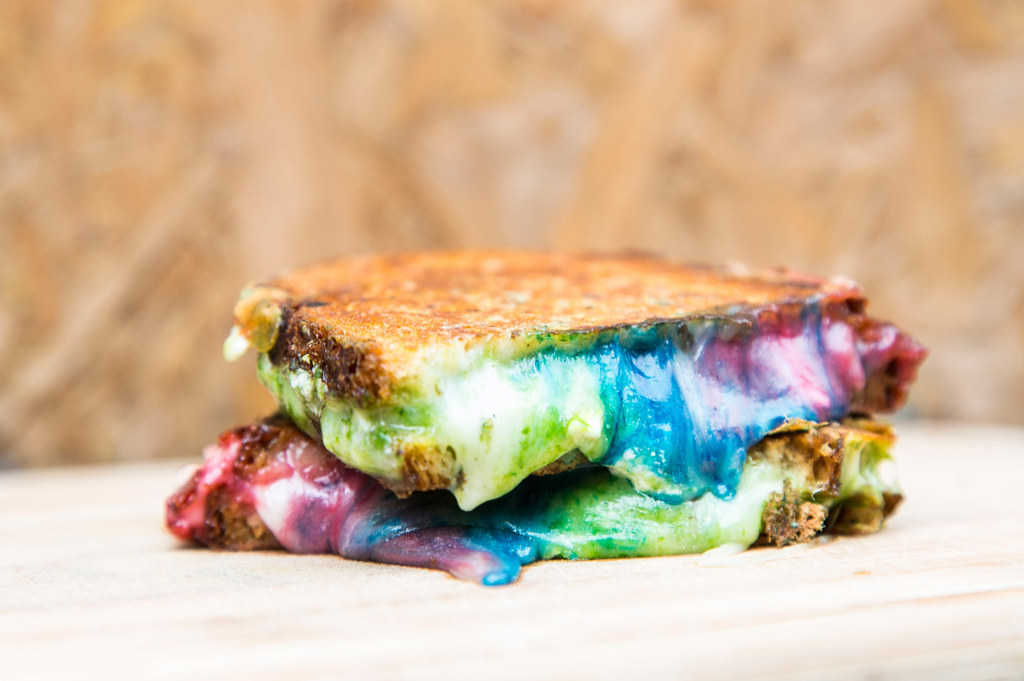 Oh, and you must try their secret menu item: the Milky Way Melt.