Olympic Fencer Ibtihaj Muhammad Showed Off Her Skills On "Ellen"
En garde, prêt, slayyyyyy.
Meet your new favorite person: Ibtihaj Muhammad, badass fencer from Maplewood, New Jersey.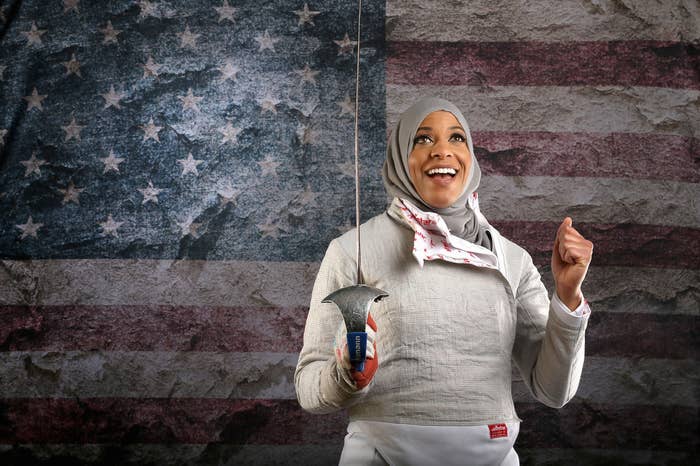 Muhammad is making history by representing America in this year's Rio Olmypics and she stopped by Ellen to talk about her journey.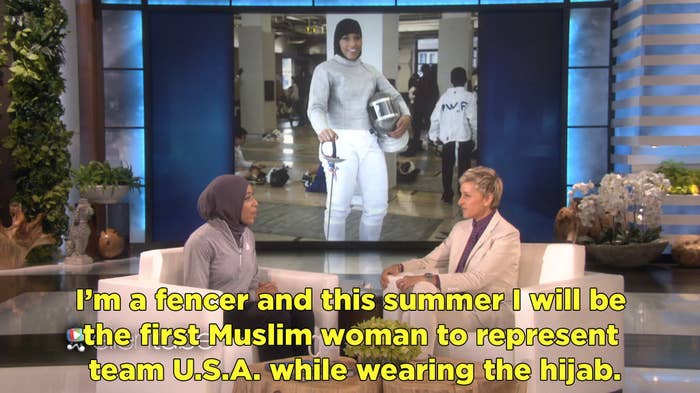 She explained that although she had to modify her clothing to participate in sports, her parents always encouraged her.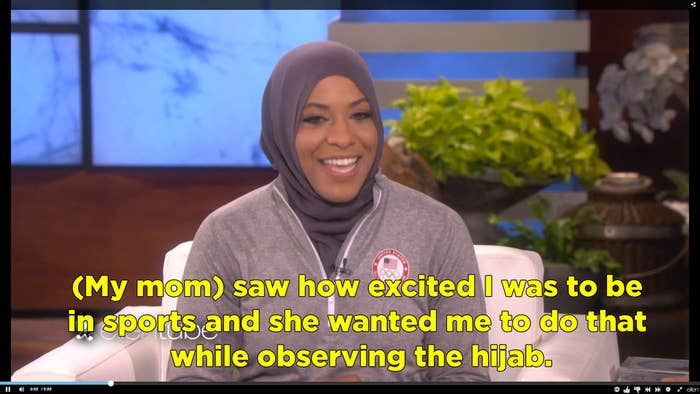 Even though she's a role model herself, Ibtihaj was also really pumped to hang with Ellen.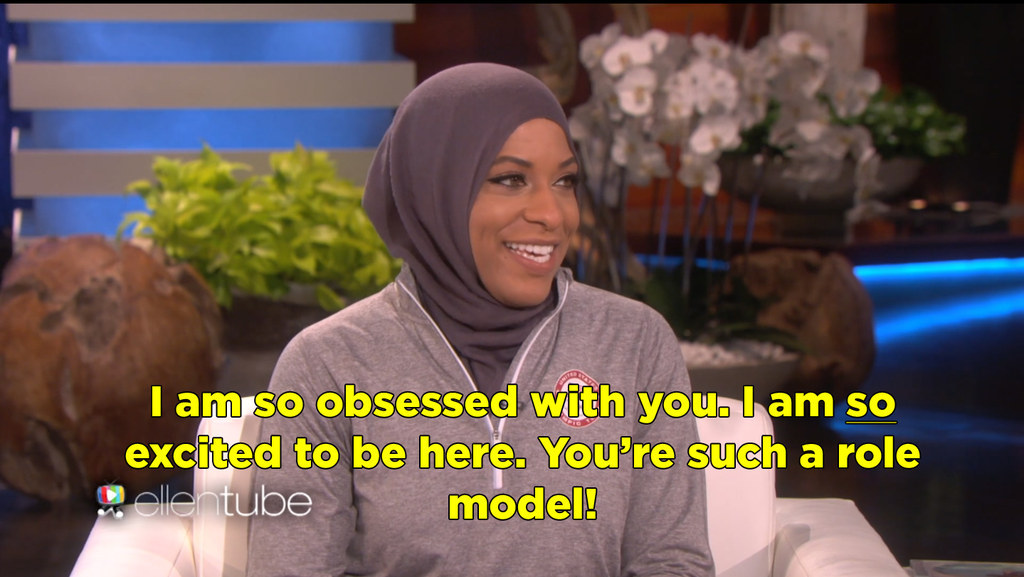 After a bit of talking, Ellen set up a match for Ibtihaj to show off her skills against a producer on the show.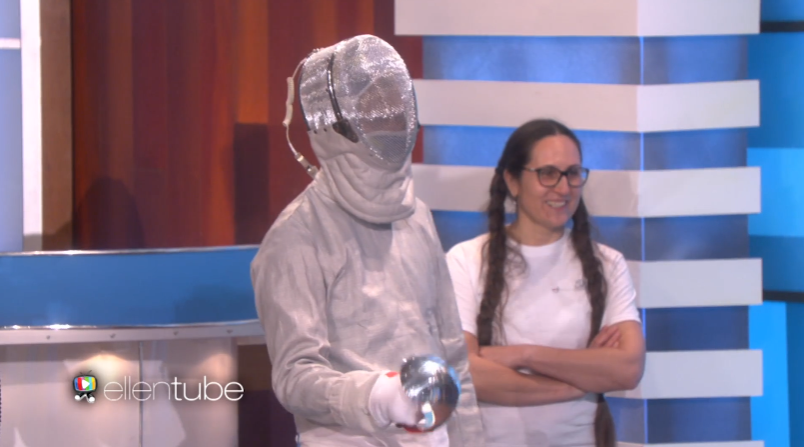 As a thank you for coming on the show, Ellen gave Ibtihaj a Team Ellen uniform and mask.