Hello! I'm Ahmed, and I have been playing Nintendo games since before I could read and write.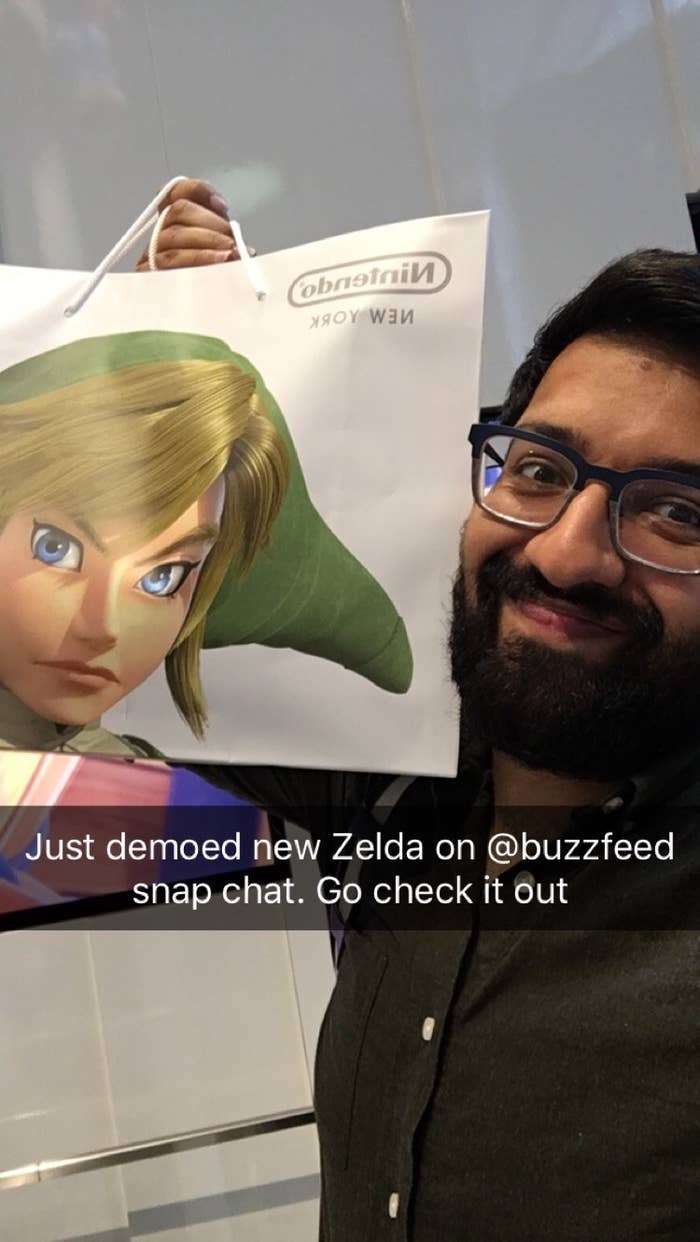 Naturally, I was very excited to demo the upcoming Legend of Zelda game Breath of the Wild at the Nintendo World Store in NYC.
I even wore my only green piece of clothing to commemorate my journey.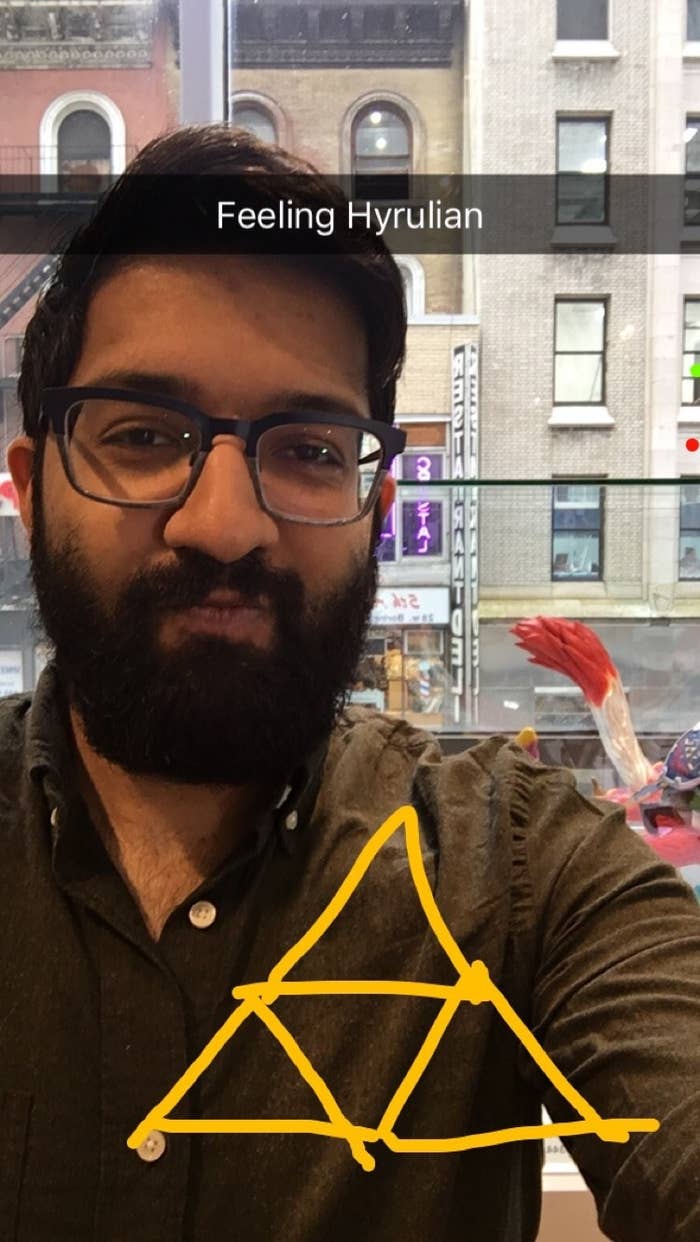 I was given about half an hour with the game, guided by a Nintendo representative.
The store had five demo stations, but I got to play on the big screen, all praises be to the three Goddesses.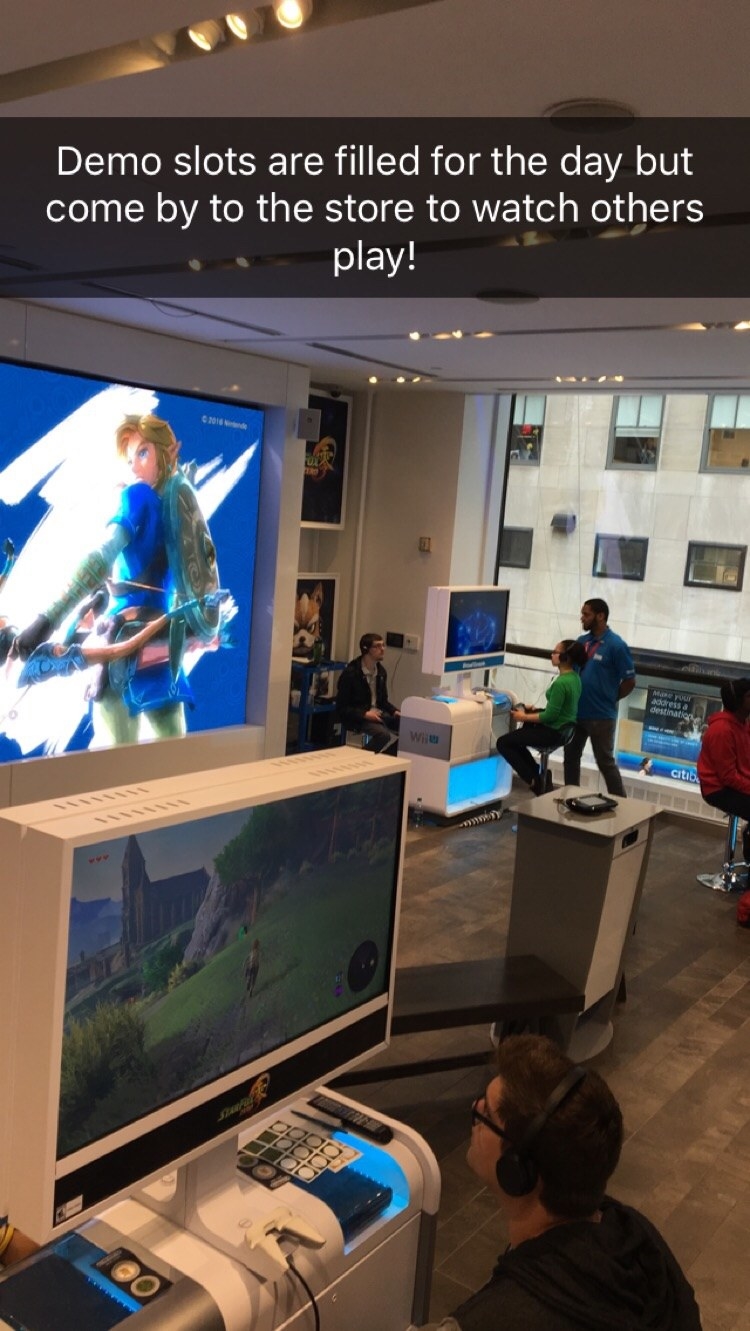 Most of the demo is set in a sprawling open field. It seemed huge, but apparently what I played was only 2% of the final map.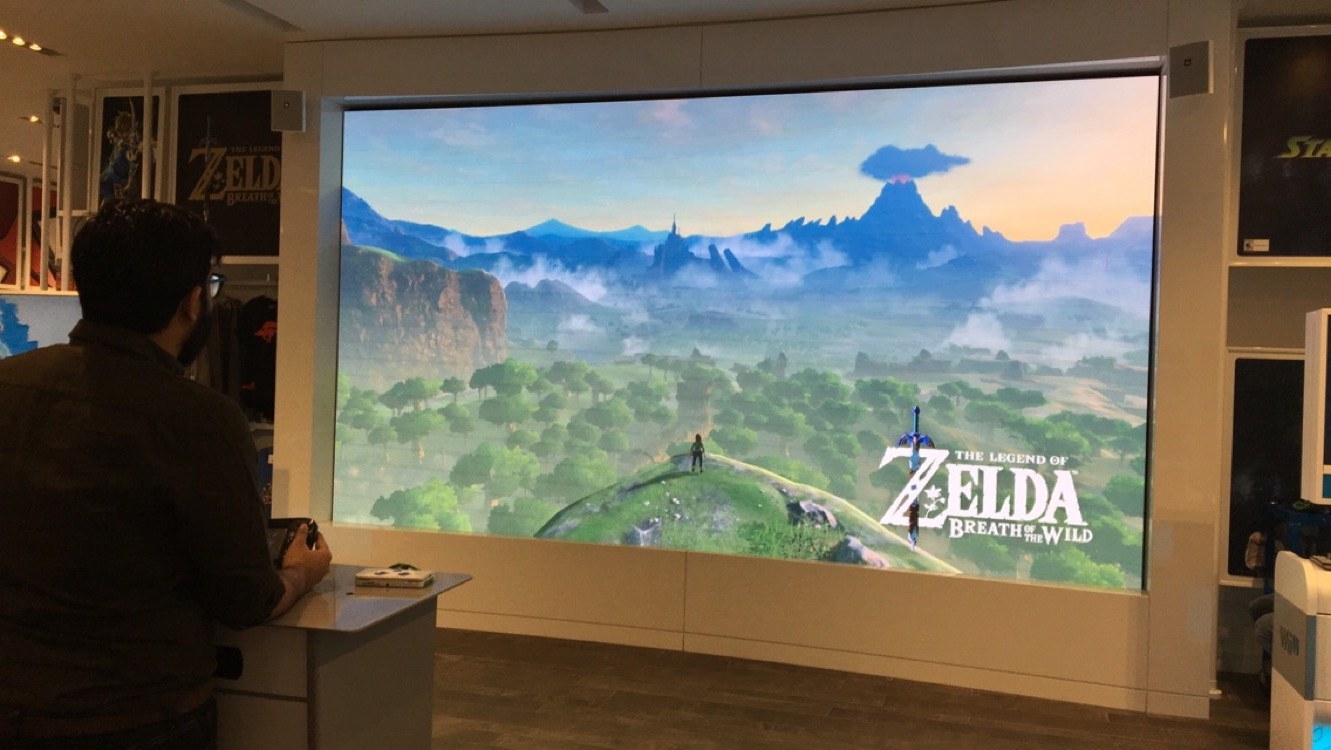 Even from a few minutes with the demo, the game has very noticeable customization options when compared with usual Zelda games. I kept taking off Link's pants just 'cause I could.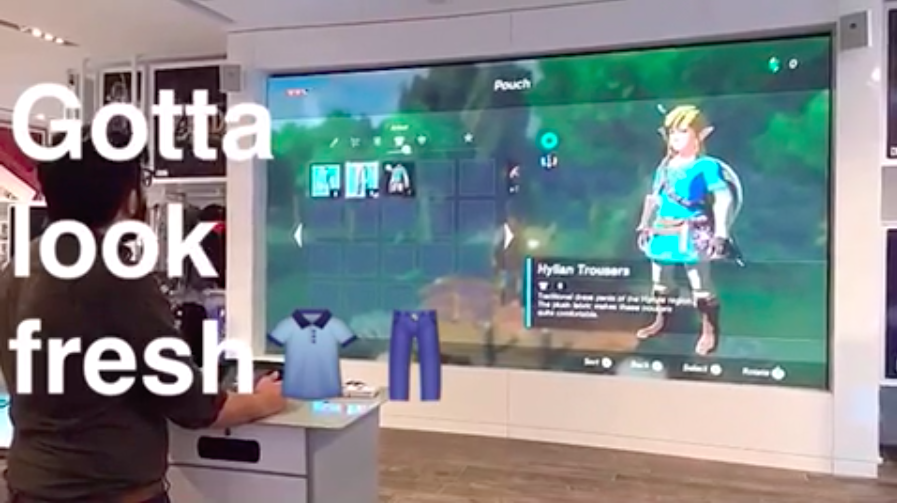 It's a beautiful game. And I'm not just talking about dressing Link up in his birthday suit.
The gameplay has been fine-tuned as well. At one point, I jumped off a cliff and did a Neo-in-the-Matrix with a slo-mo shot.
Also of note, Link uses a cell phone? At least that's what it looks like.
Some incredible things I did that I didn't have a chance to take photos of:
-I jumped on my shield and surfed down a cliff.
-I used a magnet rune to move around metal blocks and solve puzzles.
-I beat up Moblin-type things with a two-handed axe, a tree branch, and a sword.
-I fast-travelled to a bunch of towers.
-I made sure Link never wore pants.
Before I knew it, the demo was over.
I had such a good time.
Afterward, I spent an hour or so at the Nintendo New York store, which is one of a kind.
I spent like 5 minutes staring at these very weird Star Fox puppets (???).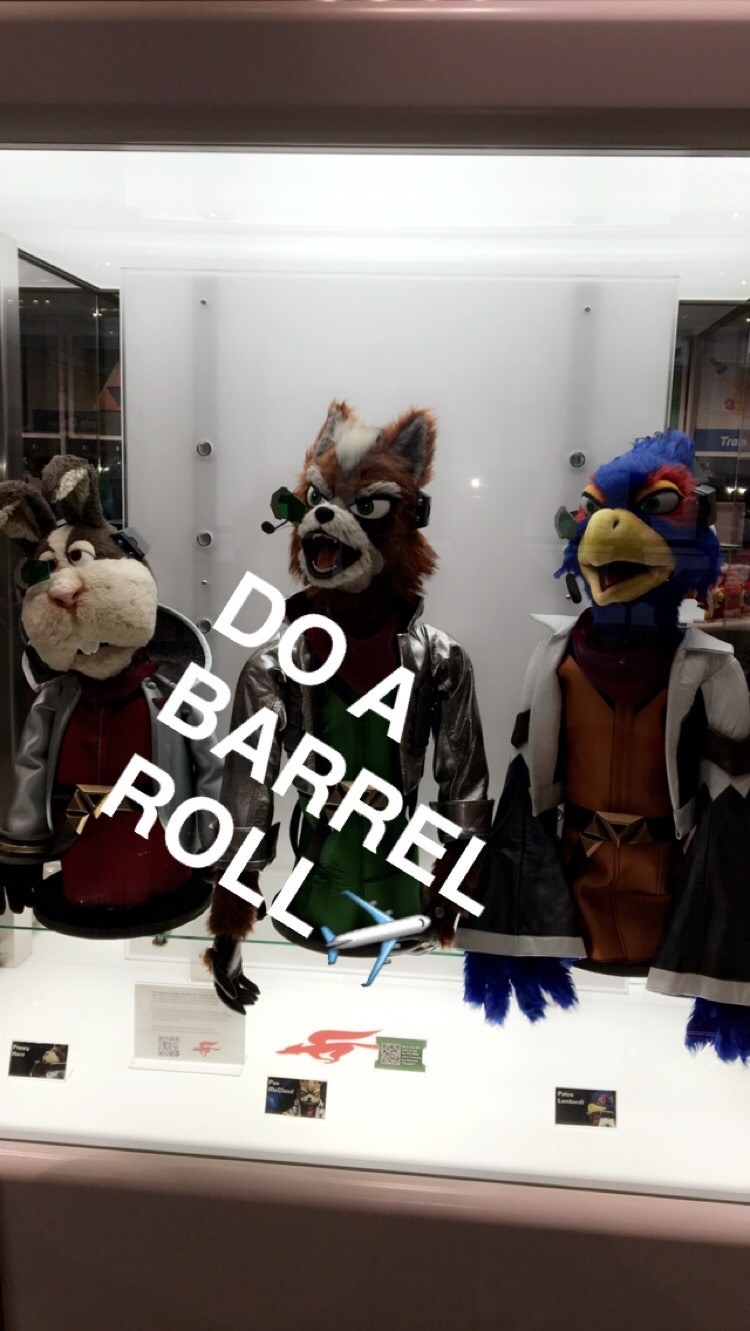 Half of the store is like a museum, with a colorful display of basically every Nintendo console that has ever existed...
...including a bunch of limited-edition Game Boy and 3DS handhelds.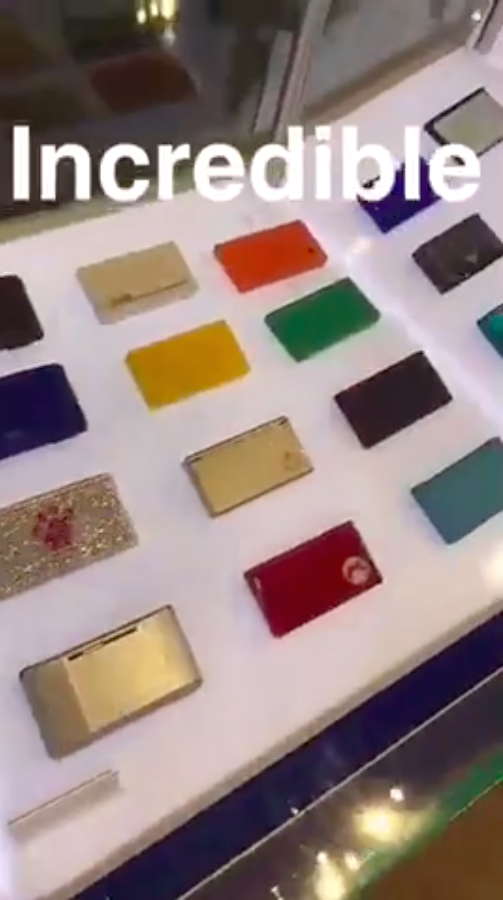 ~goals~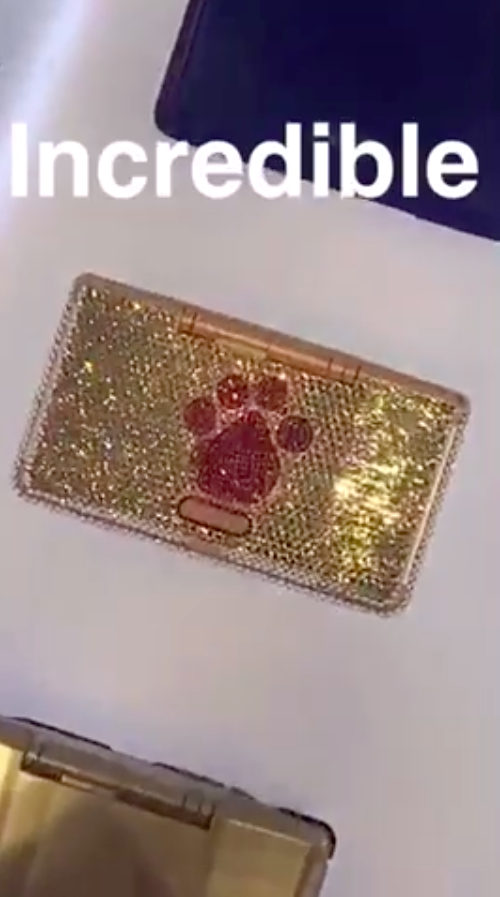 They had some other cool historical artifacts, like this Game Boy that ACTUALLY SURVIVED A BOMB.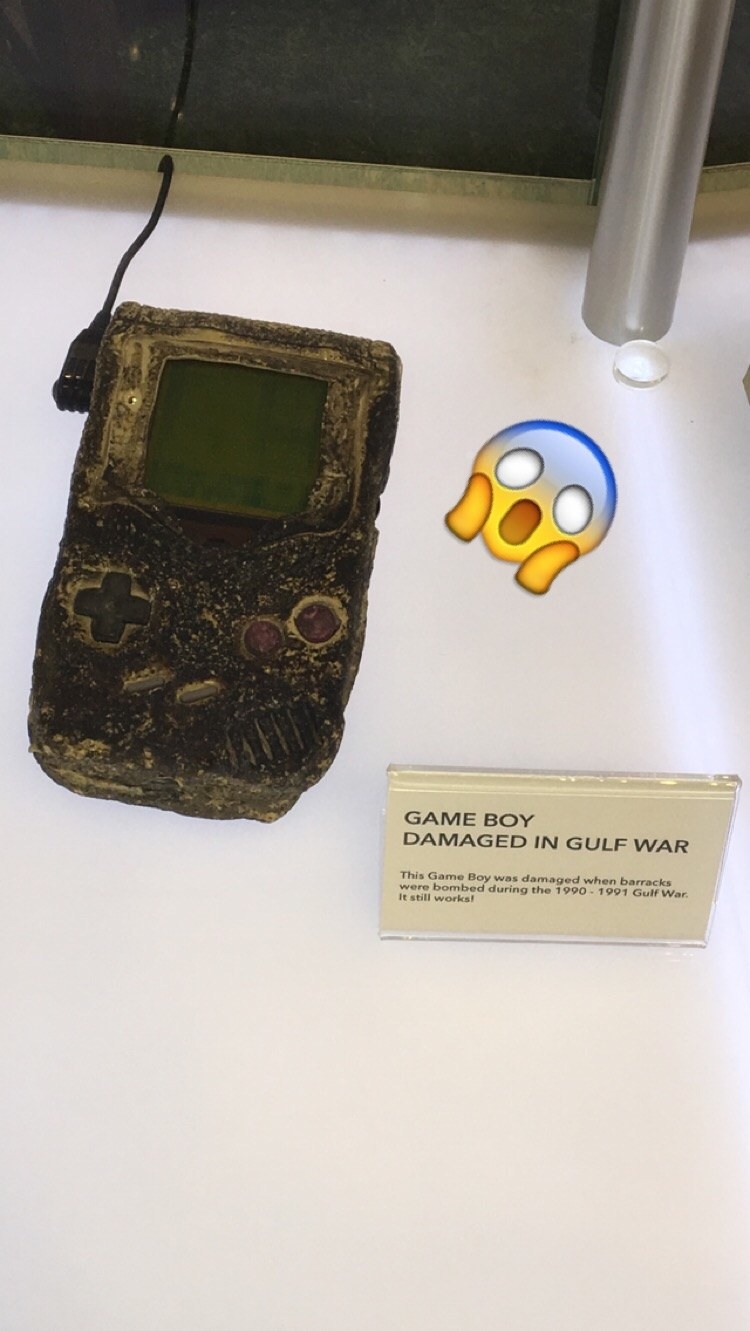 Over on the merch side of things, there weren't quite 150 types of Pokémon plushes, but it was close.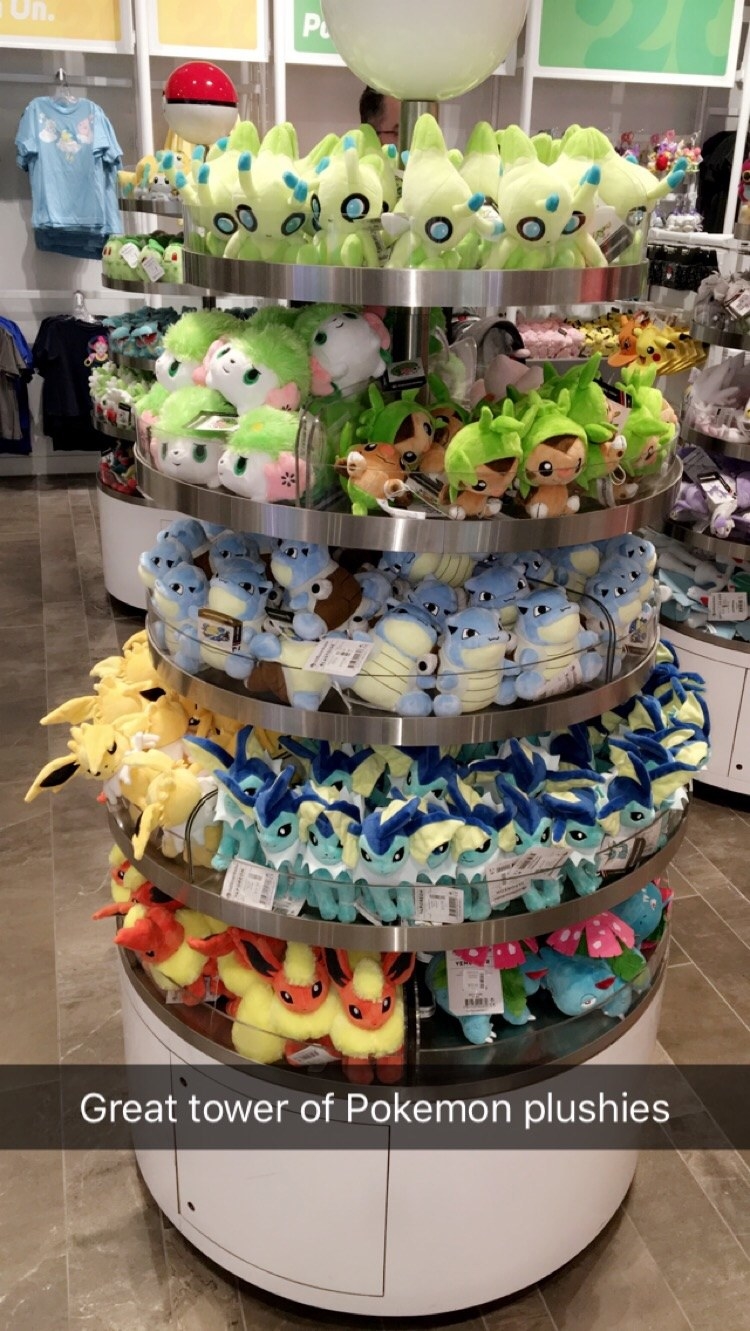 The Legend of Zelda reps hard as well.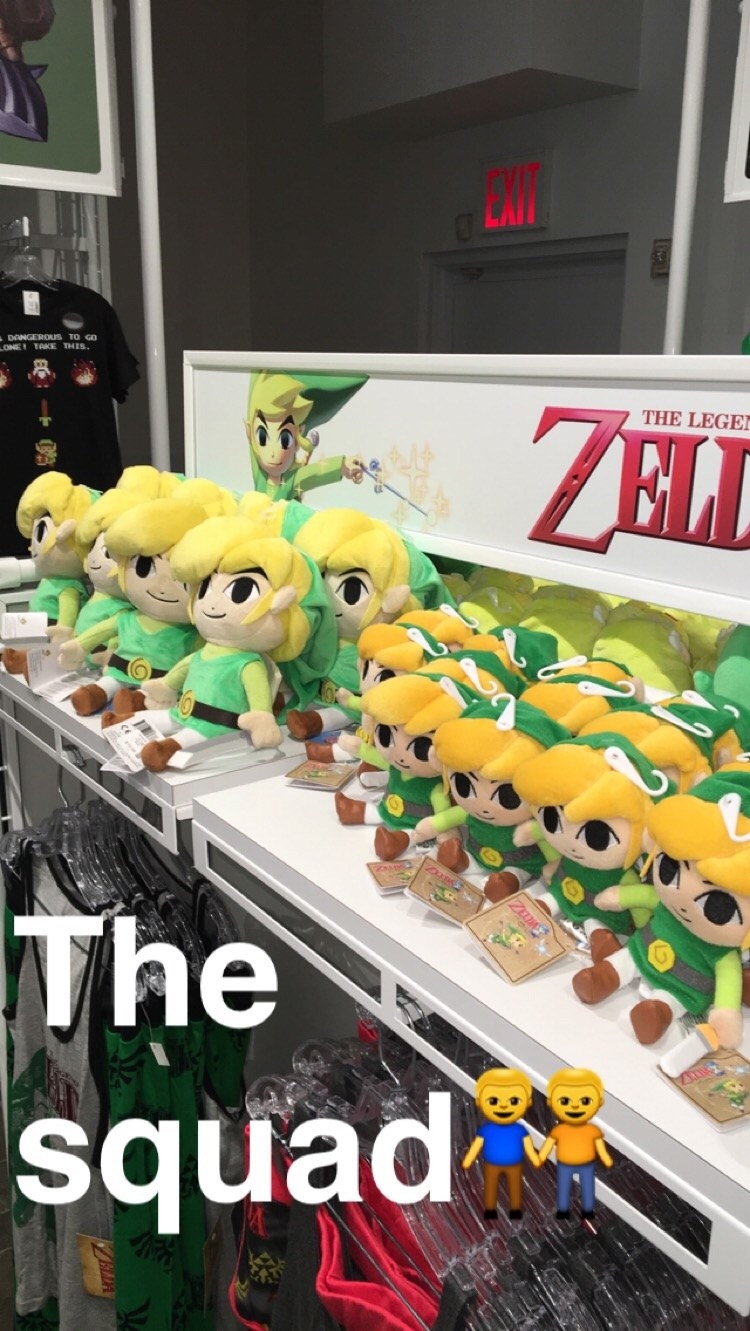 I have a huge head, so these just barely fit me.
In the end, I ended up buying some truly unnecessary socks.
The Legend of Zelda: Breath of the Wild is scheduled to release in 2017 on the Wii U and the upcoming NX console.