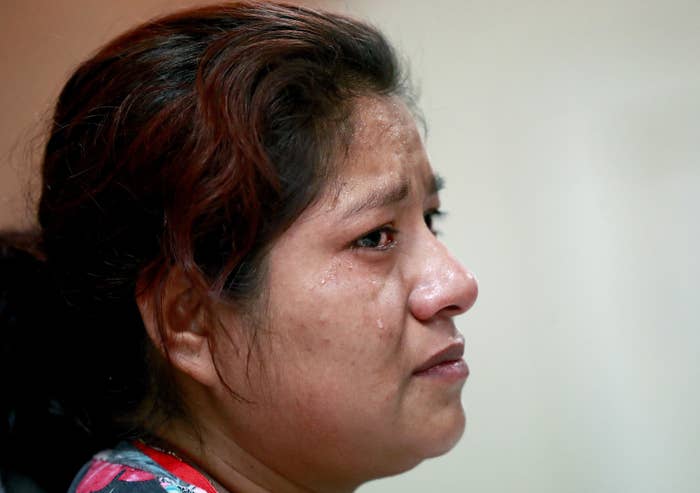 EL PASO, Texas — Miriam didn't get a chance to say goodbye before immigration authorities made her put her 4-year-old son in a van.
It was early Saturday, June 16, when an immigration officer told Miriam to get her son ready because they were going to take him away. He was asleep when she put him in the van.
The mother from Guatemala was told US immigration authorities were now separating kids from their parents. She was told that wherever she was released to, she would be reunited with her son.
None of that turned out to be true, and for days she tried in vain to track down her son. It wasn't until Monday, nine days after her son was taken from her, that she was able to get in touch with the social worker who was with her son. Even then, she couldn't speak with him because he was so upset he didn't want to speak with her.
"He thinks I abandoned him," Miriam told reporters. "I never imagined they would take my son away. I thought they would keep us together."
Other parents at the Annunciation House in El Paso on Monday repeated similar stories about being separated from their children and the difficulty in figuring out where they were taken.
Their experiences highlight the obstacles immigrant parents who were separated as a result of the Trump administration's "zero tolerance" policy now have to overcome to be reunited with their children — even after President Trump signed an executive order ordering the Department of Homeland Security to keep what the order called "alien families" together after they'd been apprehended.
More than 2,000 children seized before Trump's new order remain separated from their parents.
The moms and dads at Annunciation House weren't even charged with illegal entry, the zero tolerance policy that the Trump administration says triggered the separations because children could not be held with adults facing criminal prosecution. Ruben Garcia, the director of the El Paso–based shelter that takes in immigrant families, noted that the charges that had been prepared against them were withdrawn.

Garcia said the parents were given a phone number to call to locate their children — who, once they were taken from their parents, were deemed unaccompanied minors and handed over to the Office of Refugee Resettlement (ORR).
"If we bring in 30 cellphones and call that number, they are not going to be able to reach their children," Garcia said. "Their children have been taken from them and they are being made to go through hoops and hurdles to get them back. They are refugees, and ORR should be tripping over themselves to find these parents to bring their children back to them."
In a statement distributed late Saturday, the Department of Homeland Security said detained parents trying to find out where their child is being held were given a number to call that would connect them to DHS's Immigration and Customs Enforcement. The information would then be passed to the Department of Health and Human Services (HHS), of which ORR is a part. Parents or guardians were also given a number to ORR to report that they were looking for their child; the information gathered from that call would be sent to whichever HHS facility is holding the child.
DHS insists that within 24 hours of arriving at a facility, every child is given the opportunity to communicate with what it calls a "vetted parent, guardian, or relative." Afterward, efforts are made to make sure the child is able to communicate with their parent or guardian at least twice a week.
"The United States government knows the location of all children in its custody and is working to reunite them with their families," DHS said. "This process is well coordinated."
In practice, however, it doesn't appear to be well coordinated or work out the way DHS described, the parents said.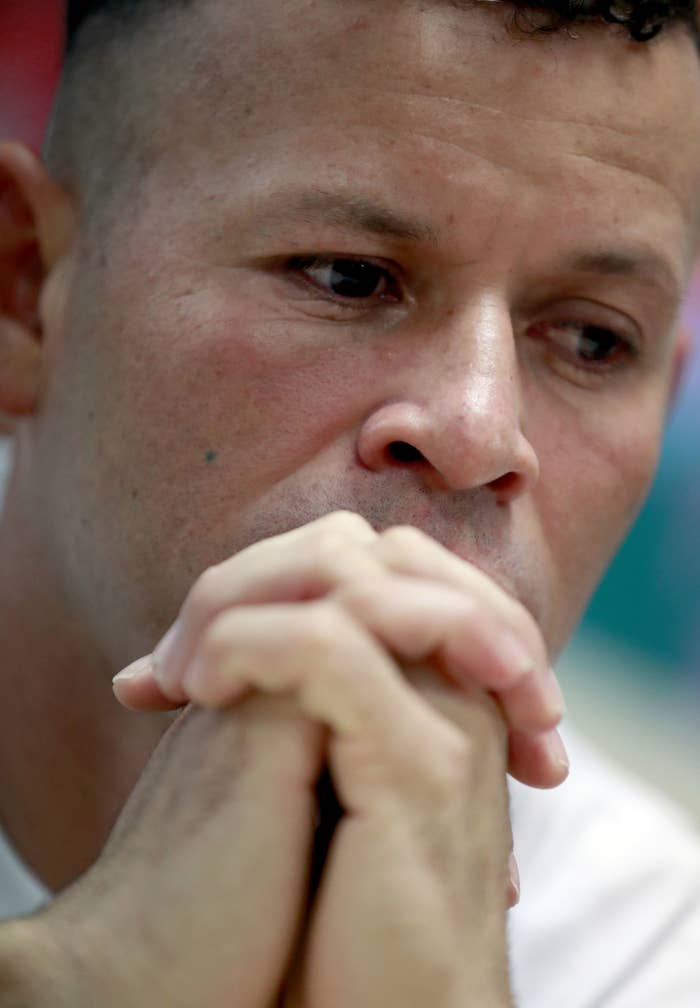 Mario, a father from Honduras who was separated from his 10-year-old daughter, said he was detained for 20 days. He still doesn't know anything about his daughter's whereabouts. Her birthday was Monday.
"They gave me a number so I can communicate with my daughter. You call, and they don't pick up or the call doesn't go out," Mario said. "I've been wrecked since they took my daughter away, I know nothing of her."
Jodi Goodwin, a Texas attorney working with volunteer lawyers to help about 150 parents, said it takes several days to hear back after parents place the initial phone call.
"Experiences with this phone number are not good. Parents report it being blocked, no answer, or simply not able to get anyone to give them answers," Goodwin told BuzzFeed News. "Of the about 150 we have interviewed, roughly 25 to 30 have had a call with their children. But none know where their children are."
Manoj Govindaiah, director of family detention services for the Refugee and Immigrant Center for Education and Legal Services (RAICES), said the Trump administration isn't being candid about its efforts to reunite parents and children. Under the government's ground rules, such reunions take place only when the parents are about to be deported, he said.
"Reunifying families really seems to be focused almost exclusively on families that want to be deported," Govindaiah told BuzzFeed News. "It seems no provisions are being made for those families that want to fight their cases, where reunification is also crucial."
DHS's statement over the weekend only mentioned reunification in the context of deportations, saying it has a process in place to "ensure that those adults who are subject to removal are reunited with their children for the purposes of removal." Removal being deportation.
The Port Isabel Service Processing Center in Los Fresnos, Texas, has been designated as the primary family reunification and deportation center, but no children are being sent there, leading to more questions about where the reunifications will happen. It also reinforces the concern from advocates that reunifications will only happen if the parent has agreed to deportation. Parents seeking asylum or wishing to have their cases heard by an immigration judge may wait a year before a decision is reached, during which time they'll remain separated from their children.
"Clearly, the entire purpose of this policy is deterrence, to penalize and criminalize people seeking protection in the United States," Govindaiah said.
The process is further complicated because the children are listed as unaccompanied by the federal government — erroneously, Govindaiah said, because they didn't enter the United States by themselves but with a parent. The process for an unaccompanied minor to be reunited is not under the purview of DHS, but ORR.
"People, especially within the government, are seemingly forgetting that unaccompanied kids come with an entire set of separate procedures and rules that ORR is legally obligated to follow," Govindaiah said. "The parent has to go through the same hoops as anyone else to try to get the child back, even if that parent is deported...it can be a long process."
Another potential hurdle to the children being released from facilities is a memorandum of agreement between ORR and DHS on procedures for placing unaccompanied kids in the homes of sponsors. The agreement, signed April 13, said ORR will collect immigration and criminal history not just on the sponsor but on everyone in the household.
ORR will then hand over to ICE the name, date of birth, address, fingerprints, and any available information regarding the sponsor and all adults in the house.
"It would reduce the number of people willing to come forward because a majority of the sponsors don't have status or have family members who don't have status," Leah Chavla, policy adviser for Women's Refugee Commission, told BuzzFeed News.
Under the agreement, ORR is acting as an information gatherer for ICE, which will now have data on every person in that household, Chavla said. She's also concerned it will lead to arrangements where family members pay US citizens or people with visas to apply to be the sponsor, potentially putting the child at risk of being trafficked or harmed.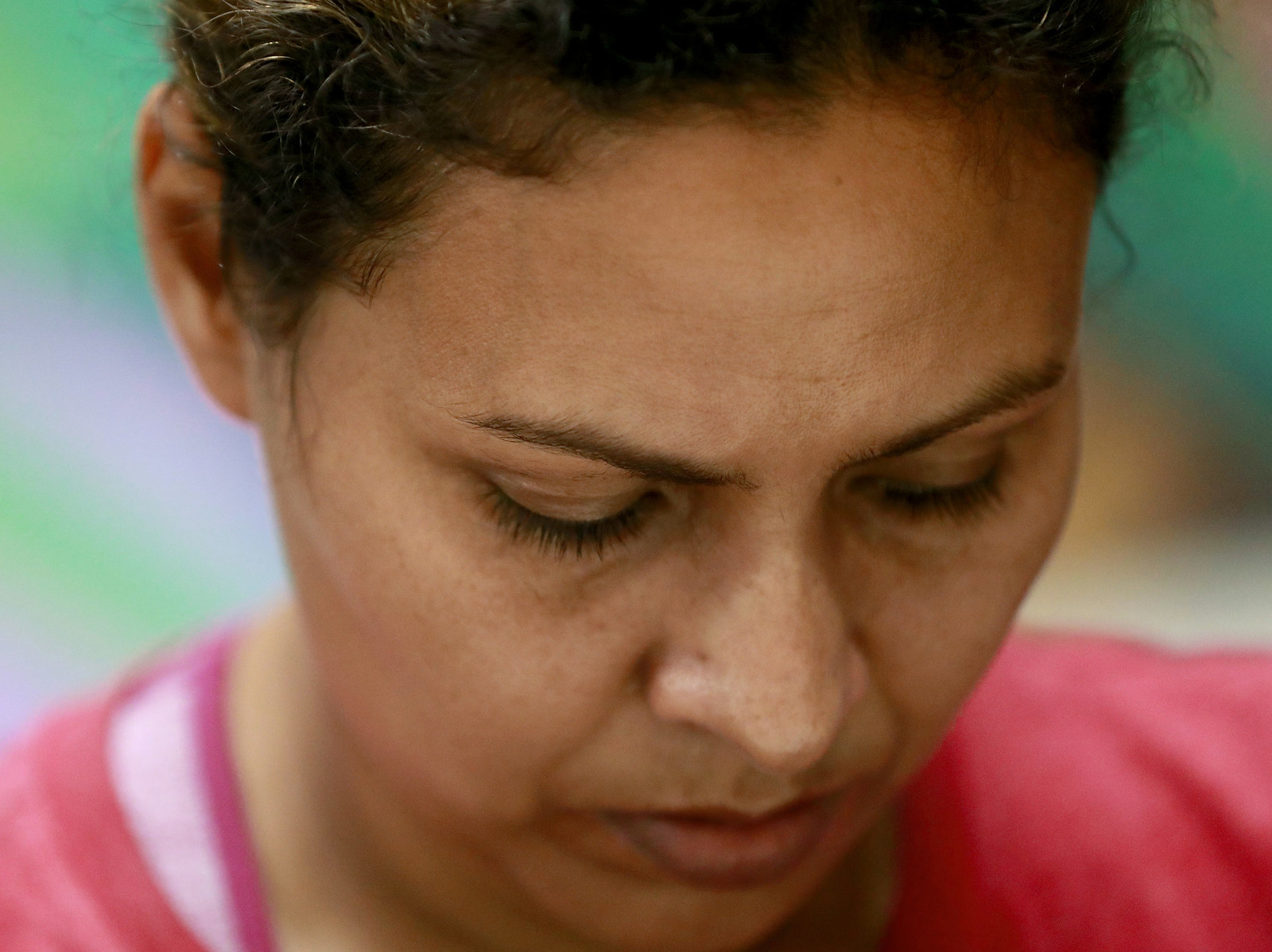 Iris, a mother from Honduras, said an immigration agent approached the cell she shared with her 6-year-old son and was told they would be separated willingly or by force.
The mother said the pair traveled for 15 days in search of a better life in the United States and never imagined she would be separated from her son. She begged the immigration agent to deport her with her son, but was told she was going to jail because she was now considered a criminal by the United States.
"My son told me, 'Mommy I'm not going to let you go so they won't separate us. I'm going to hold on to you so they won't separate us,'" Iris said, recounting the last moments she saw her son.
Iris hasn't been able to speak with her son, but a social worker was able to contact her family members about his location. If she knew she'd be separated from her son, she wouldn't have come to the US, she said.
"I don't believe any of the parents here would do something to risk their kids," Iris said. "They're the most sacred thing God has given us."
Flores reported from McAllen, Texas.