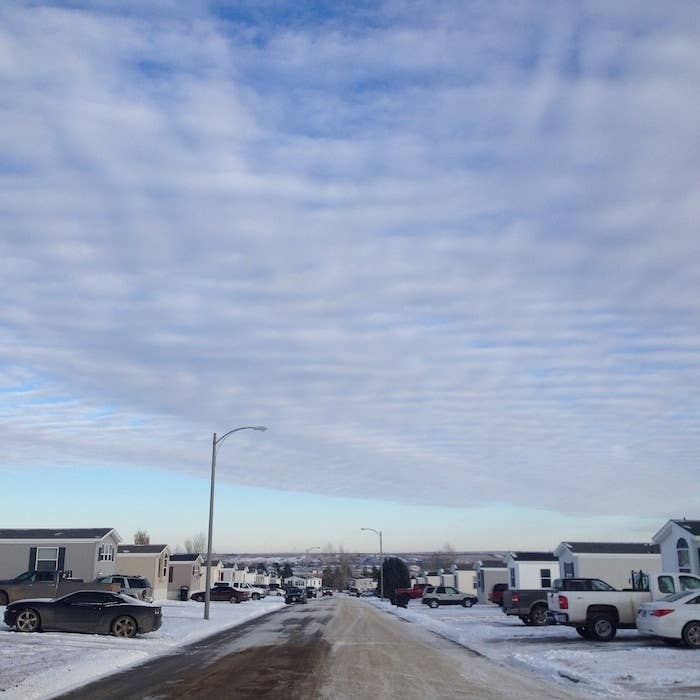 When Sherry left town, it was with the idea that things would be different. Williston, North Dakota offered jobs and hope. She soon got a cellphone and said she's working in construction.
Depending on which Sherry you believe, Williston has either provided stability, work and a partner — or become a new setting for a continuing alcohol-fueled, troubled existence.
Williston is known as Boomtown, U.S.A. — there's a sign bragging as much off 2nd Avenue East, just inside what was a city with a population of 14,000 at the time of the 2010 census. The discovery of oil under nutrient-rich land farmed for the last 150 years has brought thousands of workers here, by some reports doubling the population. But the wealth they seek seems to be cancelled out for many by a high cost of living and the price of pleasure often required to maintain sanity in a place so brutal. Williston is in a part of the country usually considered the middle of nowhere. It is a cold and barren prairie. In winter, temperatures hover below freezing, with wind chills falling to -30 degrees and worse. Early European settlers came here either because it reminded them of their Scandinavian homeland or because it's a place so desolate they were sure no one would bother them. Before the oil boom, people didn't move to Williston — they moved away from it. Even today, there are only two things to do in Williston: work and drink. For many of the workers, Williston is a place of hope until you get there.
This post was created by a member of BuzzFeed Community, where anyone can post awesome lists and creations.
Learn more
or
post your buzz!