The work that the 10 authors below produced would have been incredible for anyone, but when you consider the obstacles they had to overcome, difficulties they had to face and the no-fear attitude they had to possess, it's all the more impressive. We're celebrating them in honor of Helen Keller meeting her teacher Anne Sullivan 127 years ago today. That meeting helped shape a woman who would teach thousands and thousands of others that having a disability does not mean you aren't capable of greatness.
1. Helen Keller
Keller was rendered blind and deaf at just 19 months old, after suffering through scarlet fever. Despite her disabilities, she learned to read in multiple languages and went on to graduate college. Keller is an objectively remarkable woman, but her life would have been drastically different without the help of Sullivan. She helped Keller make incredible progress in her ability to communicate, and the two shared a 49-year relationship as student and teacher.
2. Peter Winkler
It was only after publication of Winkler's book, a biography of actor Dennis Hopper, that his agent learned how exactly Winkler had written it: The author has suffered from rheumatoid arthritis for the majority of his life, and he is dependent on his sister and a long plastic chopstick to communicate. Early in Winkler's life, it seemed that his disability might get the best of his perseverance. Though he was able to graduate from UCLA, he went on to Loyola Law School to find his arthritis to be too much of an ailment, especially with an unsympathetic administration. After dropping out of law school, he began to have intense panic attacks, wondering what would become of his life. He told The Los Angeles Times, "... I thought, well, my academic writing was always good. My grades were excellent. Maybe I had what it took to be a writer." By focusing on his strengths and what he is able to do, rather than what he's not, Winkler has made a career for himself against all odds.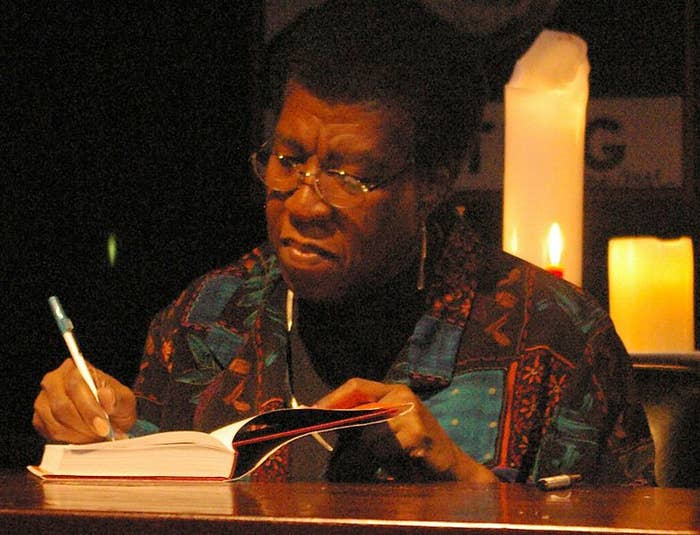 This post was created by a member of BuzzFeed Community, where anyone can post awesome lists and creations.
Learn more
or
post your buzz!