June 22 is now Windrush Day, and it has inspired people to pay tribute to their relatives who arrived in Britain from the Caribbean in 1948.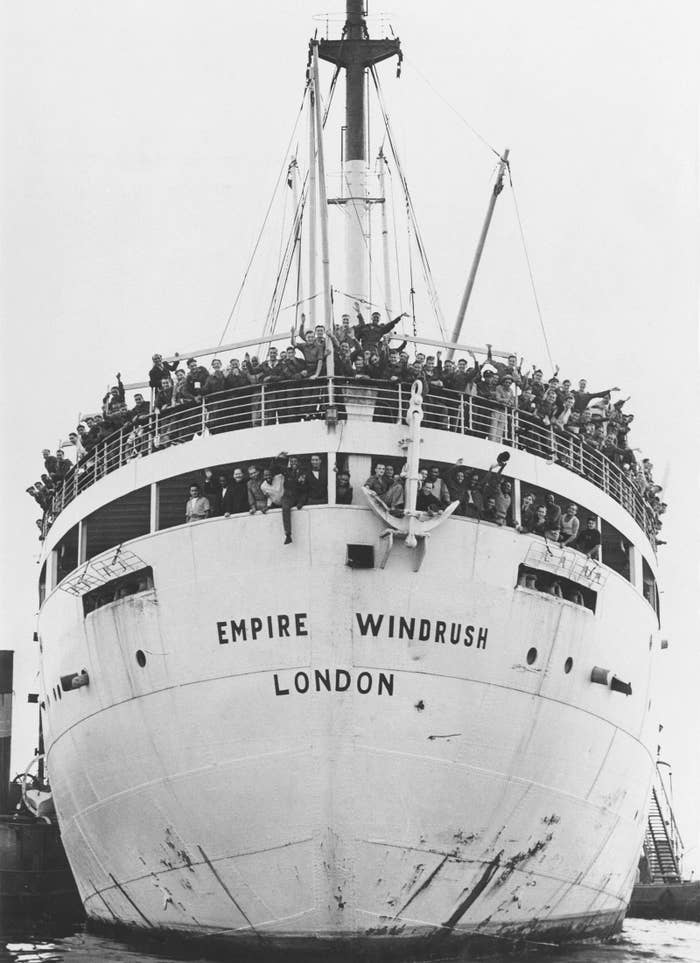 The inaugural Windrush Day is a commemoration, announced last year in the wake of the Windrush scandal, to celebrate the wave of Caribbean immigrants who arrived in the UK on the invitation of the British government to help rebuild the country in the aftermath of World War II.
The date marks 71 years since the arrival of the
Empire Windrush
ship which docked at Tilbury, in Essex, bringing with it 492 passengers from the Caribbean. Their arrival marked a seminal moment in Britain's history.
In the years that followed, more people from the Caribbean, who are also considered part of the Windrush generation, joined them. These pioneers faced hostility and overt racism in their everyday lives.

In 2018, it emerged that many of these people were wrongly detained, denied legal rights, threatened with removal, and, in some cases, deported, prompting public outrage.

Miles Holder, a 27-year-old photographer, shared some fashion history dating back to the Windrush era, with the help of his mother, the historian and writer Lorna Holder. Her book Style in My DNA chronicles 70 years of different fashion trends in the British Caribbean community.
He said: "Growing up my parents always made sure my brothers knew about our Caribbean heritage. My mother is a historian and would show us all of her records from that time. I always assumed the critical role the Windrush generation played in rebuilding the UK after the war was common knowledge but, sadly, in under 70 years erasure of their sacrifice has already taken place.

"Windrush Day is important to me because, at the very least, it shines a light on the work of my parents and grandparents, who were pivotal in rebuilding postwar Britain."
Diane Abbott, Labour MP for Hackney — the first black woman to be elected to Parliament — shared a personal message highlighting her own mother's journey to Britain and the role she played in building the NHS.
Other people also shared pictures on social media of their grandparents, many of whom worked in public services or served in the Royal Air Force.
People thanked the Windrush generation for the lives they've had as a result of making Britain their home.
And for making big sacrifices.
Even in the face of serious adversity.
Marcus Bernard, a 33-year-old theatre producer and playwright from London, paid homage to his great-grandparents and his grandfather, who arrived in the country in 1954.
Bernard told BuzzFeed News: "I think it's important to celebrate Windrush Day, to acknowledge the monumental contribution that Windrush citizens made to the development of Britain as we know it — from food to culture, building infrastructure to making music — at a time when their civil rights are under increasing threat through the indifference, incompetence, and intolerance of those in power."

Actor Vas Blackwood paid tribute to his relatives, writing: "The streets weren't paved of gold but thank you for giving me the opportunity to strike it."
The Windrush generation were praised for being resilient.
And they were called |egends.
Some people shared stories of how their parents defied social norms and fell in love.
Some shared iconic shots from a time before Instagram existed.
Some just wanted to say "thank you".
Prime minister Theresa May also announced a new memorial at the Waterloo station would be erected, one that would be seen by "millions" of people every year, to recognise the "tremendous contribution" the Windrush generation had made.