This Woman Gifted Her Boyfriend With A Personalised Du-Rag And It Is The Cutest Thing
"With his head now secured & protected with the images of black love, his waves are about to reach an unimaginable level."
Meet Cydney and her boyfriend Dorian, both 25 from Arkansas. They've been dating for a year after Cydney slid into his DMs. 😉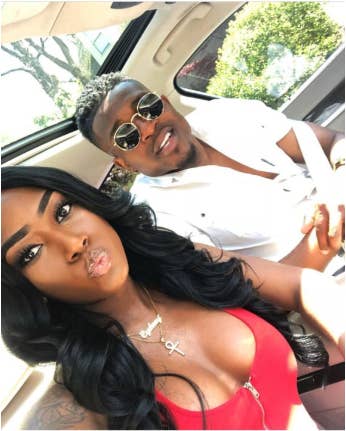 Well, it's Valentine's Day and to commemorate the occasion Cydney gifted Dorian with the perfect gift: a customized du-rag made from pictures of the happy couple.
From Dorian's reaction, he was clearly impressed with his bespoke gift. Facts, there is not another du-rag like it in the world.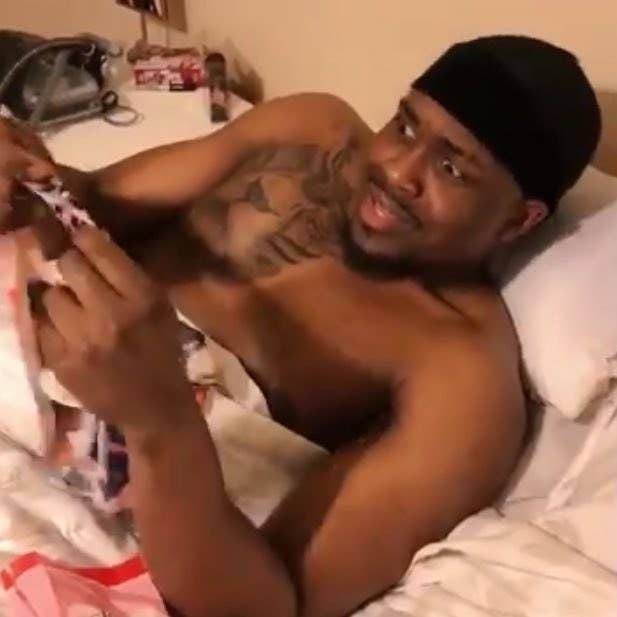 She told BuzzFeed News: "He's been working on his waves and he loves du-rags so I just thought it would be cute for him to wear in the house."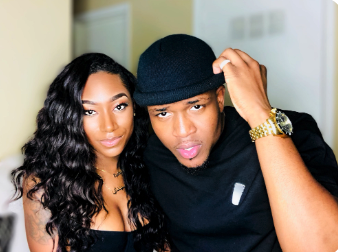 Cydney, who owns a jewellery boutique, said she felt compelled to get her partner something unique because Dorian is generally a great guy. She said: "He treats me well everyday. Shopping, bills, helped start my jewellery boutique Cyditty jewels and just I'm SPOILED basically. So I wanted to get him something cute."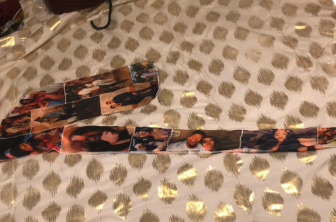 Dorian, who is the star of the now viral video of him unwrapping his Valentine's Day gift, told BuzzFeed News that he was impressed, and applauded his girlfriend for being "very creative."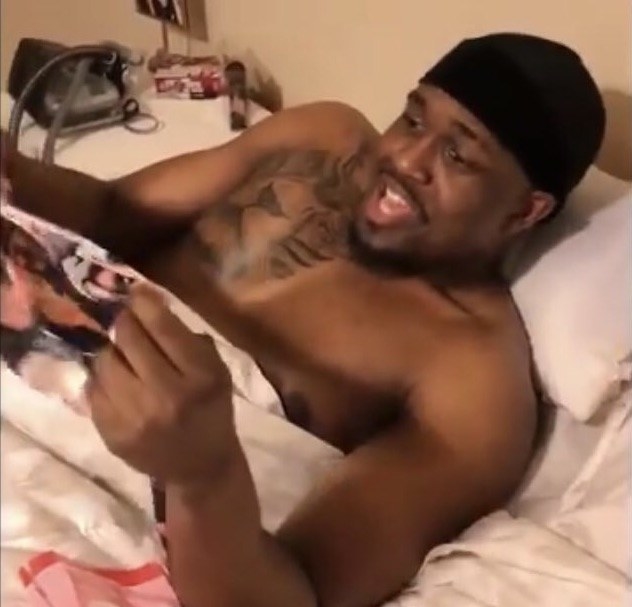 In response, he treated Cydney to a "shopping spree and with her favourite thing, shoes."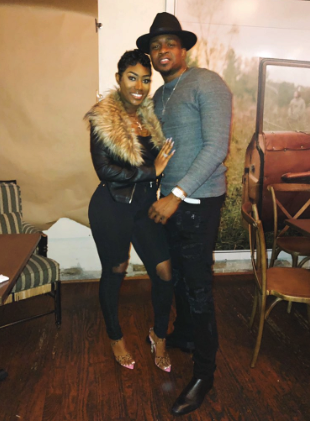 Cydney's kind of set that bar for gift-giving because people love it.
Elite waves are about to be formed.
Custom du-rags are about to be a thing.
Isn't love grand?