British actors in Hollywood have become so commonplace, it barely seems worth mentioning anymore.
But you might want to make a bit more time for rising star Damson Idris. You're about to see a lot more of him.
In his latest role, Idris plays Franklin Saint, an emerging "street entrepreneur" in the FX crime drama Snowfall. His performance has made him the most recent British export to seamlessly embed himself in US primetime television and win critical acclaim.
The show, which was recently renewed for a third season and was created by John Singleton, Eric Amadio, and Dave Andron, is set in the 1980s and retells the crack cocaine epidemic in America, starting with South Central Los Angeles. Idris is the ambitious teenage drug dealer at the forefront.
Off set, the actor displays subtle similarities to his onscreen persona: Both men are incredibly charismatic, both value family, and, most of all, both exhibit a hunger to excel.
Idris has been ready.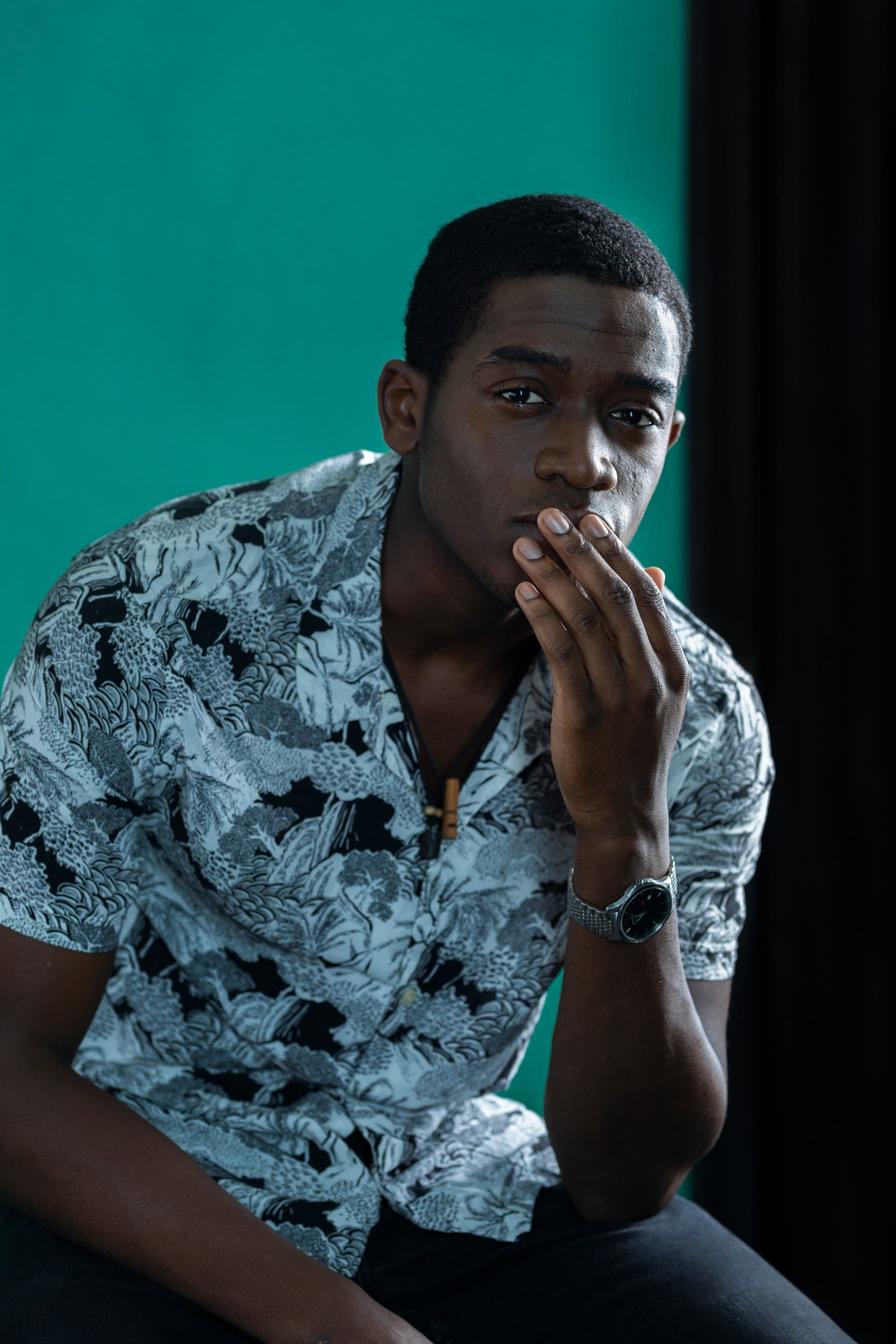 The 27-year-old tells BuzzFeed News: "My favourite movie in the world is American Gangster and the main character in that is Frank Lucas [portrayed by Denzel Washington], so when the audition came through and it was like a street entrepreneur, which is a fancy word for drug dealer, and they were like, yeah, his name is Franklin Saint, I was like, oh my gosh it's mine. I have to get it, this is destiny. Frank Lucas — Franklin Saint. This is me.
"I was American before they even saw my tape. I was just in character from then. While still in London, I was walking around the house speaking 'American'. I've always wanted to play these characters, characters that are completely different to me."
He recalls how Singleton challenged him to maintain his American accent for an entire day while they journeyed through South Central — only to be rumbled by Singleton's mother, who instantly knew that Idris was not an LA native.
Idris says that working with the Oscar-nominated director, whose contributions to popular culture include Boyz n the Hood, Shaft, Poetic Justice, and Baby Boy, has been an invaluable experience.
"It's amazing," he says. "You really get a lesson in acting and in life. This is a really difficult business to keep humble in. Everyone is always telling you how amazing you are, you get a lot of compliments, and everyone is giving you this positive energy and your head can really blow up from it.
"Someone like John Singleton, who has been in the business for so long, teaches you how to be grounded, and on the creative side he's like a little kid. He's so passionate on set and the stories he tells, he tells it from the heart and that resonates in the crew, so the bar is really high."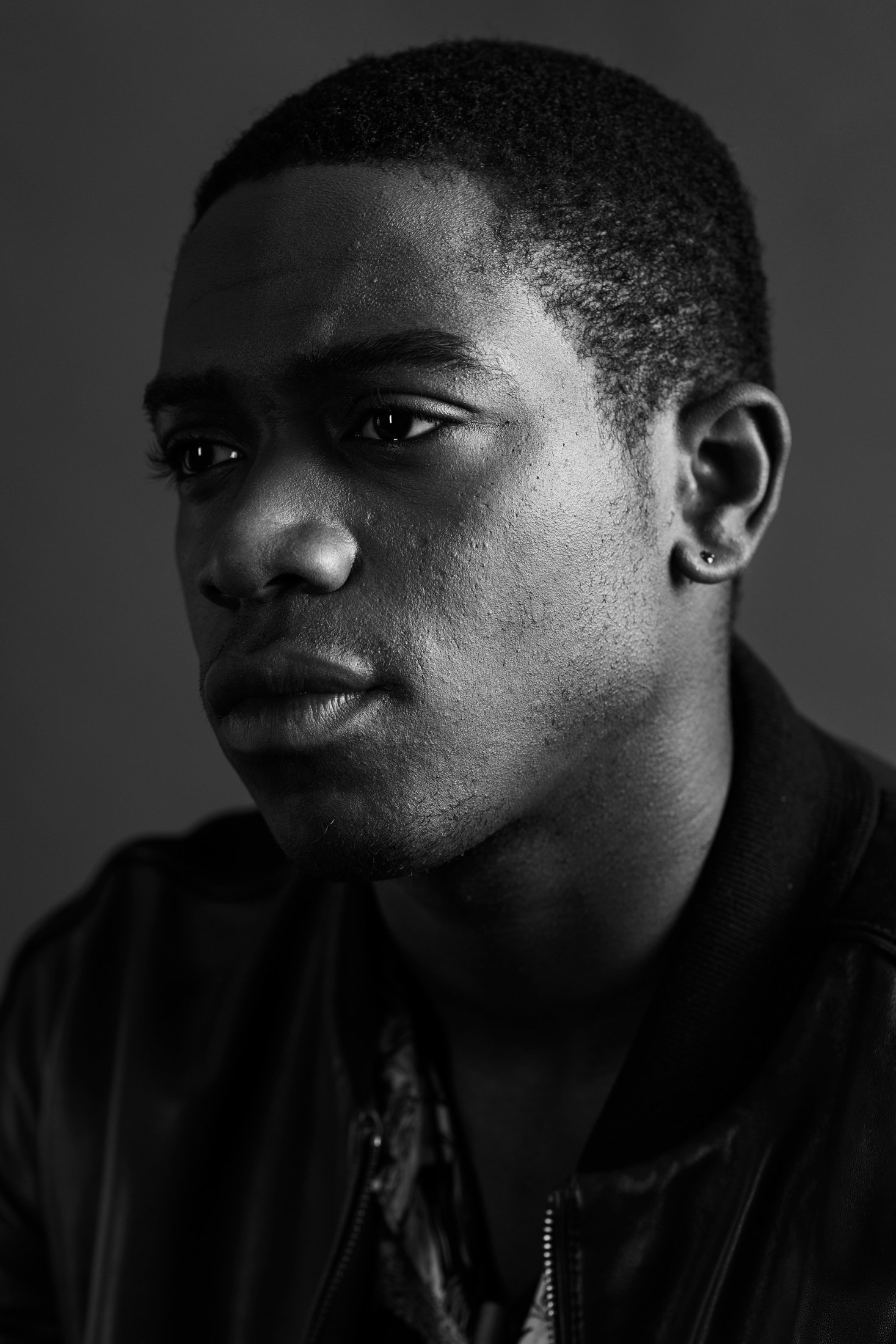 Even with the new lifestyle that his rising fame affords him, he remains connected to his south London roots and hasn't been oblivious to the youth violence that has dominated UK news over the past few months.
For Idris, his social media accounts have become a tool he regularly uses to communicate with young people in the hopes of showing them that there are other paths to follow. "That's all I really care about, the youth," he says.
"When I'm not in England, and I'm in America filming and I'm hearing that someone was attacked, or another young person has died and they live right near where I grew up, I think 'How can I use my platform to inspire people to go in different routes?' And it's not just acting, or being a musician, a rapper or someone who is centre stage. I look at the crew sometimes and there's so many amazing jobs that people in my community aren't taught to pursue."
The youngest of six children, born to Nigerian parents and raised in a single-parent household in pre-gentrification Peckham, Idris isn't too dissimilar to some of the young victims at the centre of the tragic headlines. He credits his supportive family and the role models in his life as critical factors in keeping him out of trouble and allowing him to pursue his acting career.
"I believe it's having a role model, whether you know them or not. I had three older brothers, two older sisters, my mum who's a mum and a dad, and they're the people who were holding my hand.
"It's also really important as a young person to take that responsibility and say, 'Is this really what I want to do with my life? OK, no? Then who's around me that I see is a good role model?' and attach yourself to that person and beg them to save you, because it really is the older generation who are going to save these kids — it's our duty."
He is equally passionate about ensuring young black actors who come after him have access to what he refers to as "codes", that is, the keys to navigating the industry.
"It's mostly about the codes," he says. "It's really important to have role models who can give you codes — I call them codes — and I want to be that for young people, where they can ask me anything and I can tell them so they can be prepared.
"I feel like the generation ahead of me, maybe because there wasn't any social media, but I didn't have access to that. I feel like I just fell into the deep end and I didn't know what I was doing and kind of had to learn. But I feel like as a young actor, if you're looking at a Daniel Kaluuya or a John Boyega or myself and we're openly giving you codes about 'these are the hurdles you're going to face on your way to where you're going', you're always going to be prepared."
And staying prepared has been a big part of cementing his present position as a regular on American television.
"I say prepare today for what you may need in 20 years. I knew how to do an American accent when I was 6 and I didn't even want to be an actor. I didn't know what acting was but when I booked Snowfall, if I didn't have that juice..."
Idris's steady rise hasn't been without adversity. Similar to the criticisms raised by veteran actor Samuel L Jackson, who spoke out against Daniel Kaluuya's casting as an American in Get Out, Idris recalls initial pushback to his own casting on Snowfall — but a strong performance would win over critics.
"I'm playing an American character and I received backlash for playing Franklin Saint as well in the beginning, but I stuck my head down and I focused on the work and I stayed true to myself," he says.
"For me, I see it like this: If I can't act and play what roles I want to play, then what's the point?
The first episode came out and everyone was like 'I love him — he's amazing' but prior to that I was getting destroyed."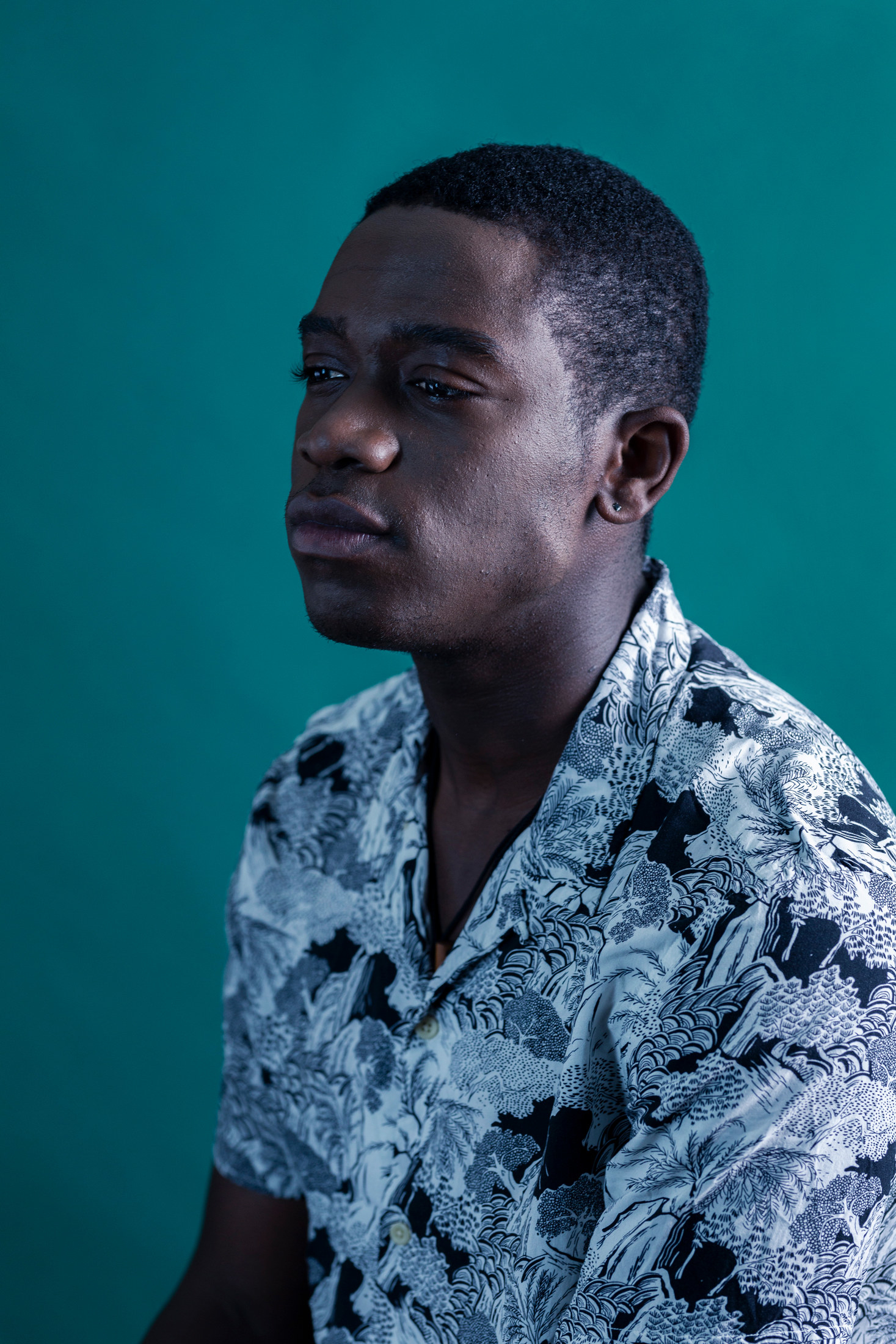 The actor respectfully disagrees with Jackson and also defends fellow south Londoner and Tony Award-winning actor Cynthia Erivo, who was on the receiving end of similar complaints when it was announced that she will play the American abolitionist Harriet Tubman in a biopic released next year.
Idris explains: "The fact that Samuel L Jackson said that Daniel Kaluuya can't relate to an American going through that situation is completely false, because I grew up in Peckham and I know what's happened with police and people in my neighbourhood and I know that I can instantly take that, go over to America and apply that. It's a universal discussion. I take my hat off to Cynthia and when that movie comes out she's going to be amazing and everyone is going to be on her side."
The evergreen conversation about the black British talent that gets lost to America isn't without merit, as Idris and the many actors who have come before him can attest. The absence of multidimensional black characters on British television has historically forced homegrown performers to look overseas for the roles that are lacking at home.
Amid all the debate and brewing tension, Idris is optimistic about the future of opportunities in the UK and believes that the responsibility will ultimately fall on black creatives to do the work that isn't being done by gatekeepers.
"The answer to creating these roles is us," said Idris. "We can't be waiting for stuff to fall in our laps. We can't be actors for hire for the rest of our lives anymore. We really need to push the envelope and put people on so that's the future of the UK, particularly with this new generation of actors of colour who are just coming through. And besides working in America, they're killing it on stage, killing it all around England, so yeah, we're heading in a wonderful direction."
A prime example of this is Idris's latest film, which was written and directed by veteran British actor Adewale Akinnuoye-Agbaje, best known for his roles in Lost, The Mummy Returns, and Suicide Squad.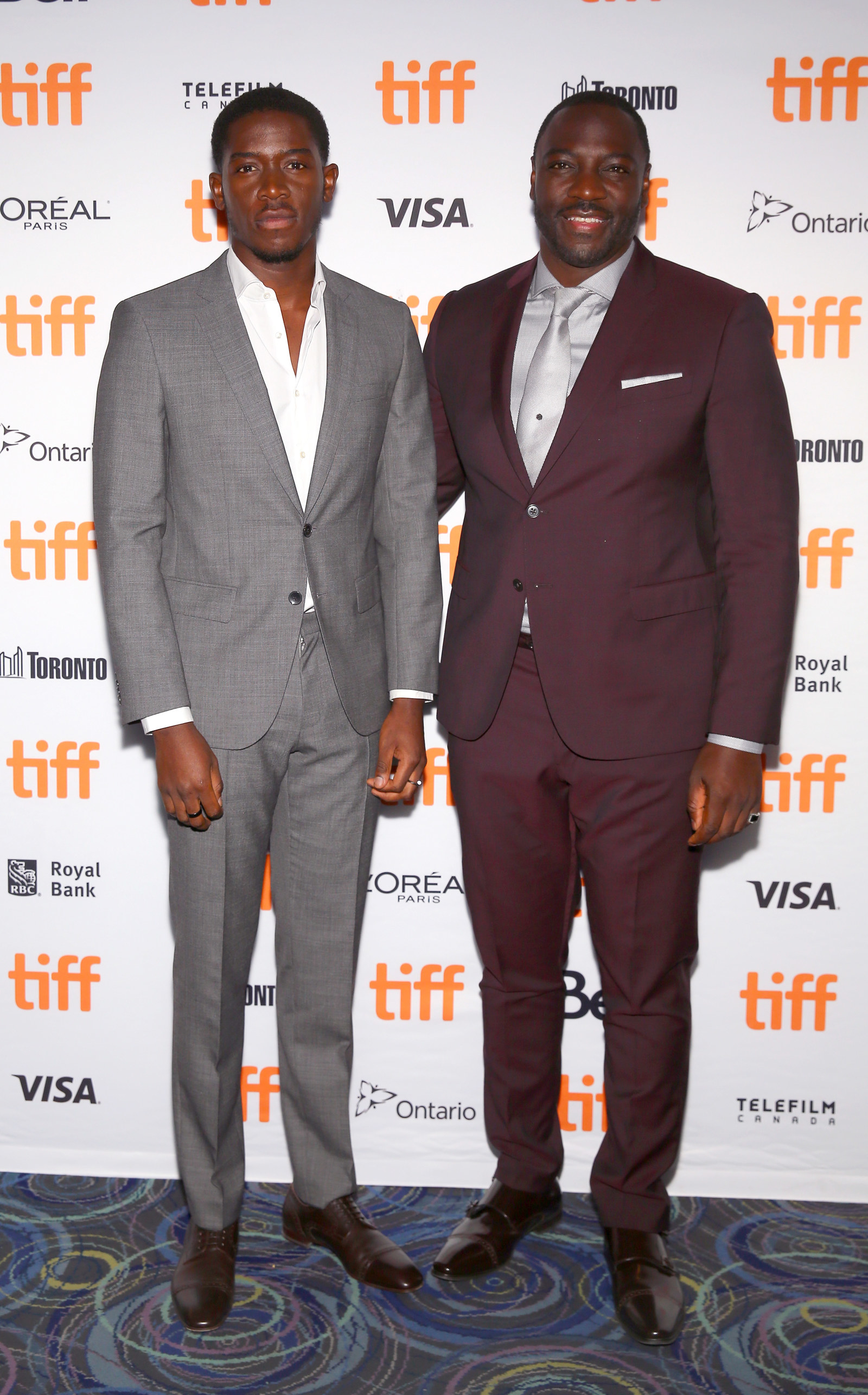 Idris stars as the lead in Farming, which is based on Akinnuoye-Agbaje's troubled upbringing and premiered at the Toronto International Film Festival in September.
The film is set in 1980s Tilbury, Essex, and tells the story of how Enitan, a young black man born to Nigerian parents, is fostered by a white working-class family and ends up joining a local skinhead gang and battling internalised racism.
"Farming" is the term used to describe the trend of West African parents sending their children to be raised by white families in 1960s and '70s England, while they pursued education or employment. The film also features Gugu Mbatha-Raw as a teacher, Kate Beckinsale as Enitan's foster mother, and Akinnuoye-Agbaje as his biological father.
Reflecting on his character, Idris says: "It's a really rough time. There's a lot of racism at that time and so Eni, in order to survive and find his identity, he falls in with a local skinhead gang and then eventually becomes their leader. And it's a true story and it's a beautiful one, because if you look at Adewale and who he is today, you can really see that journey and see who he is."
Connecting with Akinnuoye-Agbaje proved to be the key to finding the voice for his character, who is the polar opposite of the wide-eyed entrepreneur he's played on Snowfall for two seasons.
Idris adds: "His story really does put you in that place and lets you know how much he hated himself. He tells me for years he thought he was a monkey — literally thought he was a monkey — and as you can tell, I really love myself very much, so to teach myself self-hate was really the biggest challenge of this. I really had to develop tough skin."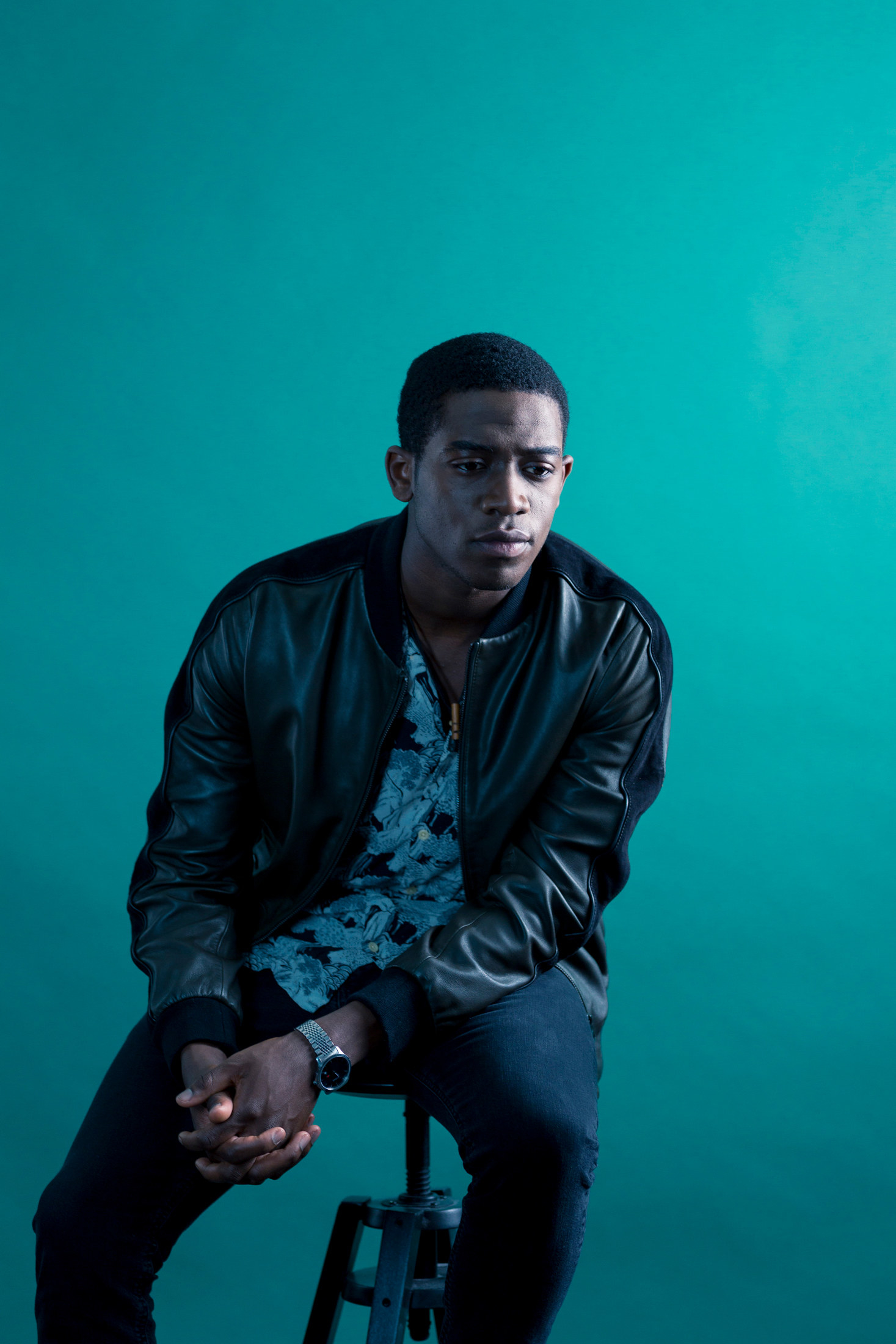 Idris's growing resumé continues to unlock new opportunities for the young star both at home and away, and he is committed to keeping his feet — even if the world is at them — firmly planted on the ground.
"You have an army behind you," he says. "As long as my community and people have my back I will always have a home" — that's something John Singleton taught me and Spike Lee taught him.
"Coming from Peckham, I know that everyone that grew up in my area, when they see me, they're like 'wow, that's Damson!' I feel like I'm representing them. I don't really care about anyone else; as long as I'm representing them, I'm always going to be confident and I'm always going to be prepared on that world stage and I'm always going to stay true to who I am."
Season 2 of Snowfall is on BBC iPlayer now.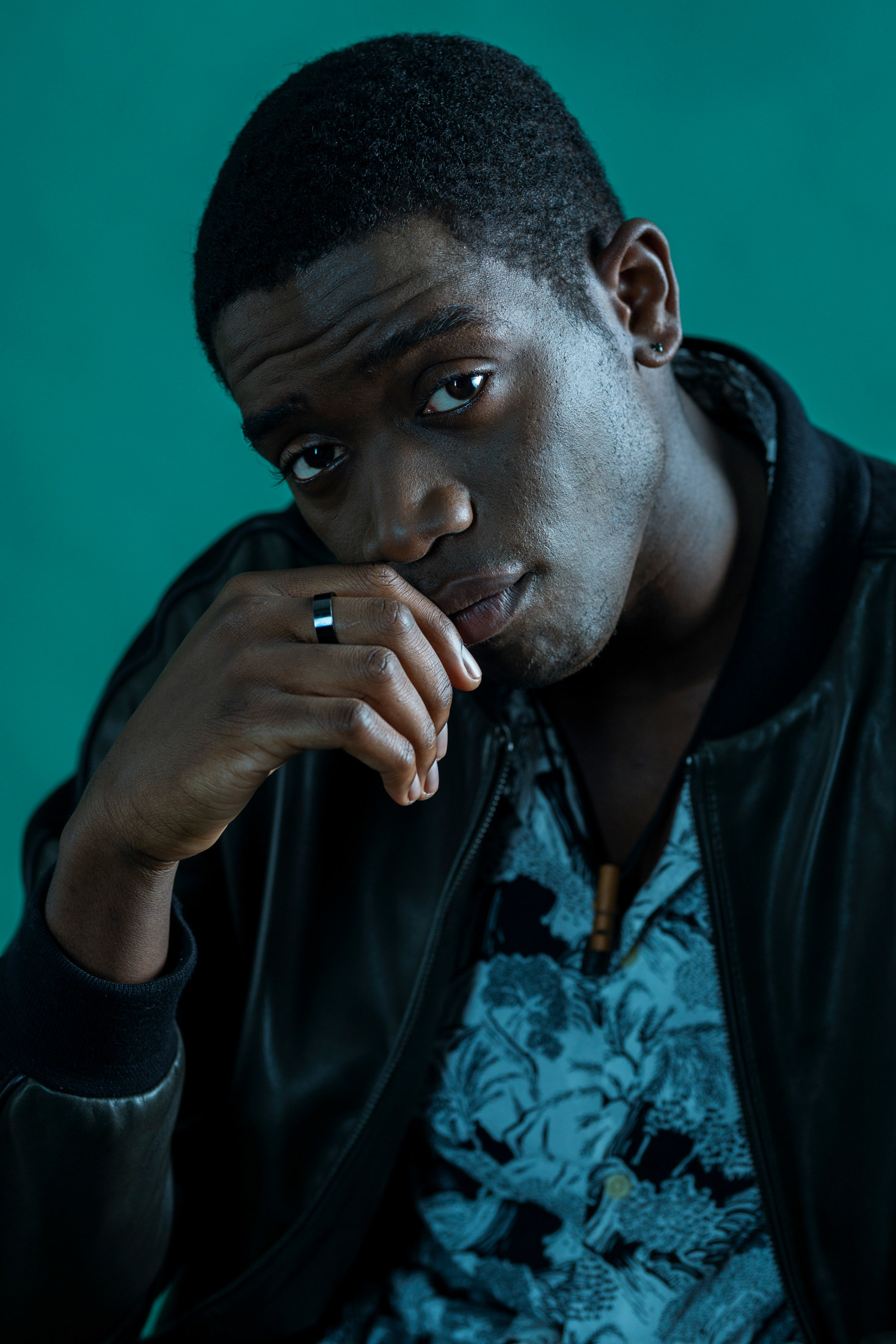 Looks like there are no comments yet.
Be the first to comment!