Meet Charbel Abillama and his fiancé Kristina Hanna from Ontario, Canada. The couple, who have been together for a decade, recently got engaged, and Charbel didn't hold back on the romance when it came to popping the big question.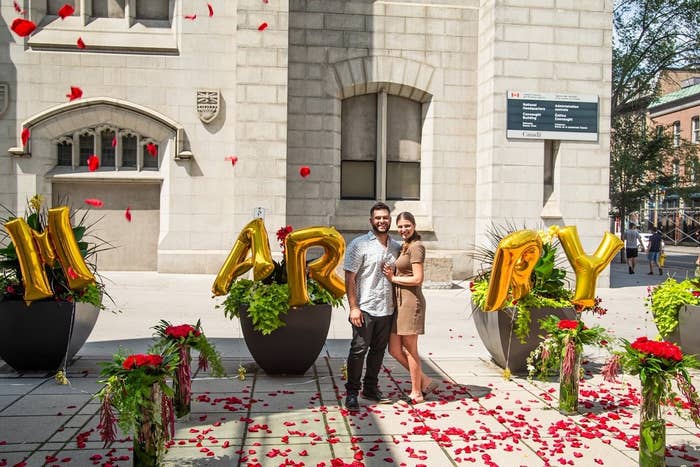 He worked with his best friend, Wael Mansour. The pair were forced to get creative when the moment was nearly derailed by a security ban on proposals at the premises.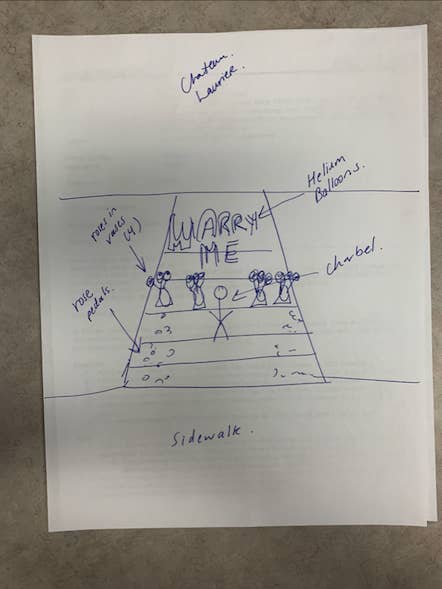 Their moment was captured on camera by bystanders but the real scene stealer is the dedicated Wael who made sure the improvised proposal was special with his own contribution.
Yes, Wael was the designated petal thrower and now all proposals need one.
And just like that, he's gone viral.
Wael told BuzzFeed News: "I still don't know what's happening or how it happened. It's funny because I've always been an outgoing and goofy guy but never thought I'd go viral for throwing petals as a last minute idea at my friend's proposal."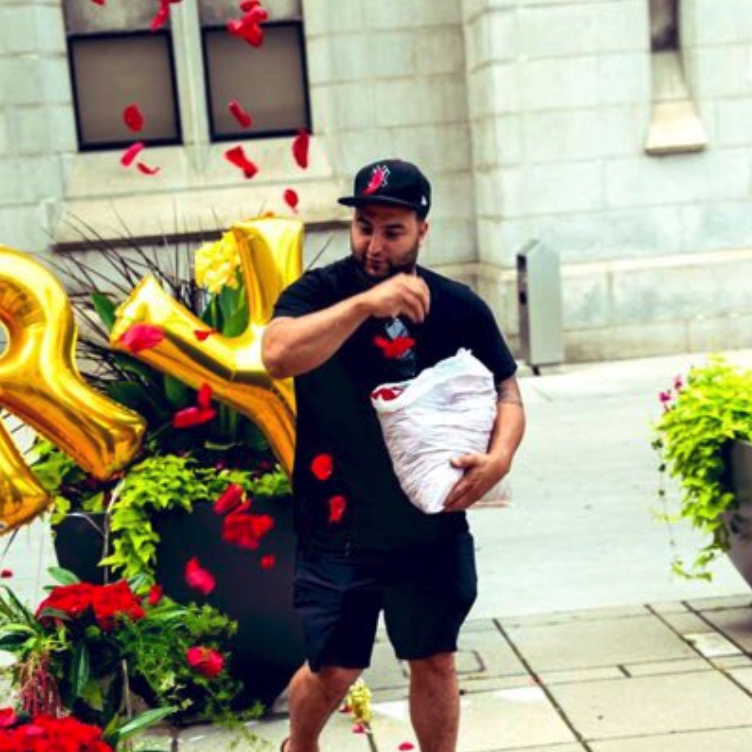 And his newfound fame has become the source of inspiration for a business idea. Anybody in need of a petal thrower?
"I like business and I've always worked a lot so why not take the opportunity when it presents itself? I like making people happy and being part of moments like this anyway and it's a unique idea that people are seeming to love, so why not?" said Wael, who has now claimed the online identity of "petal thrower".
As for the couple, while their moment may have been hijacked, the outpouring of positivity is a welcome change in a world that has "so much hate."
Kristina told BuzzFeed News: "The proposal was a huge shock, if you see the full video you could see the surprise look in my face. We always talked about eventually getting married and I knew he would be popping the question soon but I just couldn't believe in that moment he was there waiting at the end of the steps."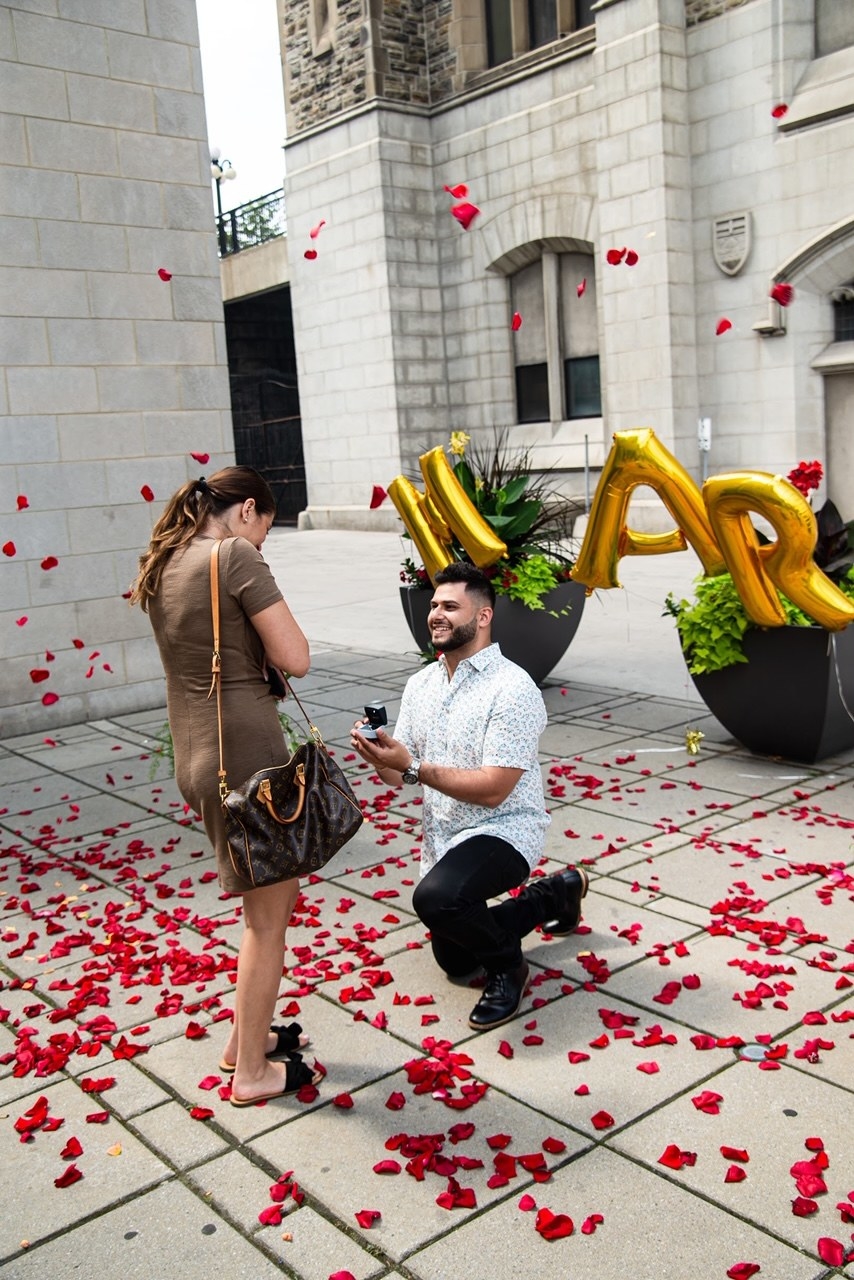 Wael is the friend we all need.
Who would throw petals if Wael proposed? 🤔
Wingman of the year 👏🏾