This post has not been vetted or endorsed by BuzzFeed's editorial staff. BuzzFeed Community is a place where anyone can create a post or quiz.
Try making your own!
6 Reasons You Avoid Debate Online
Why is it so hard to have a civil debate online?
Note: I spent the past four years working towards my doctorate in higher education at Boston College, where I studied college student use of social media and mobile technology. This post is part of a series in which I discuss aspects of my dissertation findings, which were completed and defended in 2015.
The role of social media within college student life is enormous. As these technologies become inseparable from offline life, it's important to ask what the practical impact will be. After working with college students to collect and analyze dozens of hours worth of interviews, focus groups, and observations (excerpts of which are shared here), these are some of my takeaways in the area of online discourse and debate:
1) You're Afraid Anything You Say Will Be Attacked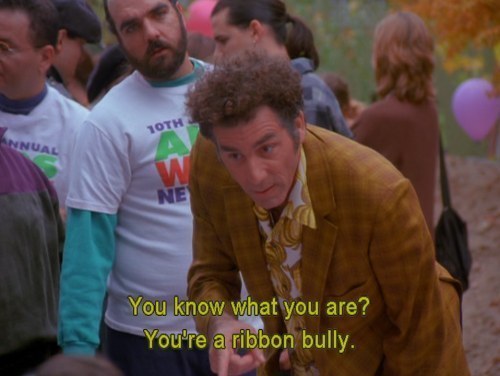 2) The People Who Constantly Share Opinions Are Intimidating
3) It's Easy to Isolate Yourself With Like-Minded People
4) You May Not Even Realize It's Happening
5) You Can Opt Out Of Public Participation
6) You Can Choose To Be Anonymous
A Final Note: While these takeaways represent aspects of my findings, they by no means represent the entirety of the work. They also are not intended to be viewed as generalizable to all college students, as factors like socioeconomic background and individual demographics impact social media trends. Ultimately, this study and the above takeaways are meant as building blocks for future work and exploration in this area.