This is actor and famed mustache owner Nick Offerman.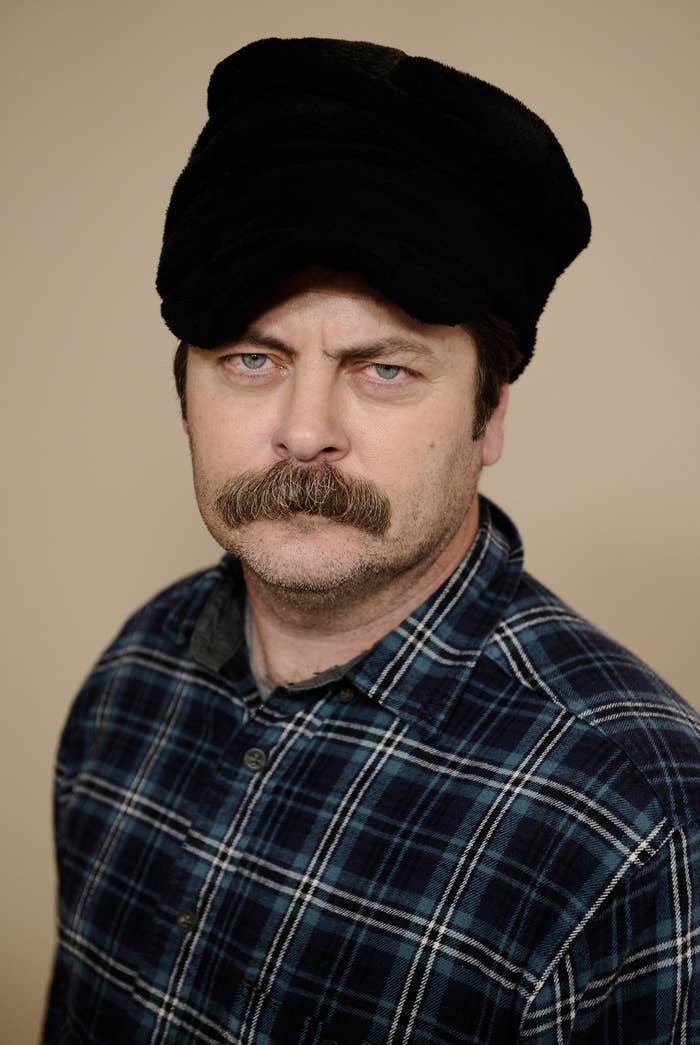 Whom you probably recognize as the inimitable Ron Swanson from Parks and Recreation.
And it's not like he was going for a clean-shaven look. There's a WHOLE beard situation going on.
Just none of the mustache that we have come to know, to love, and to respect.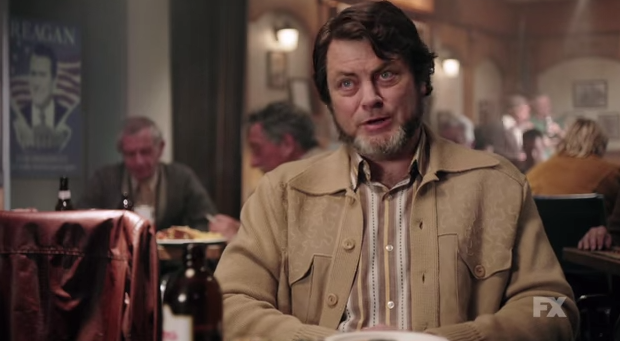 WWRT (What Would Ron Think)?