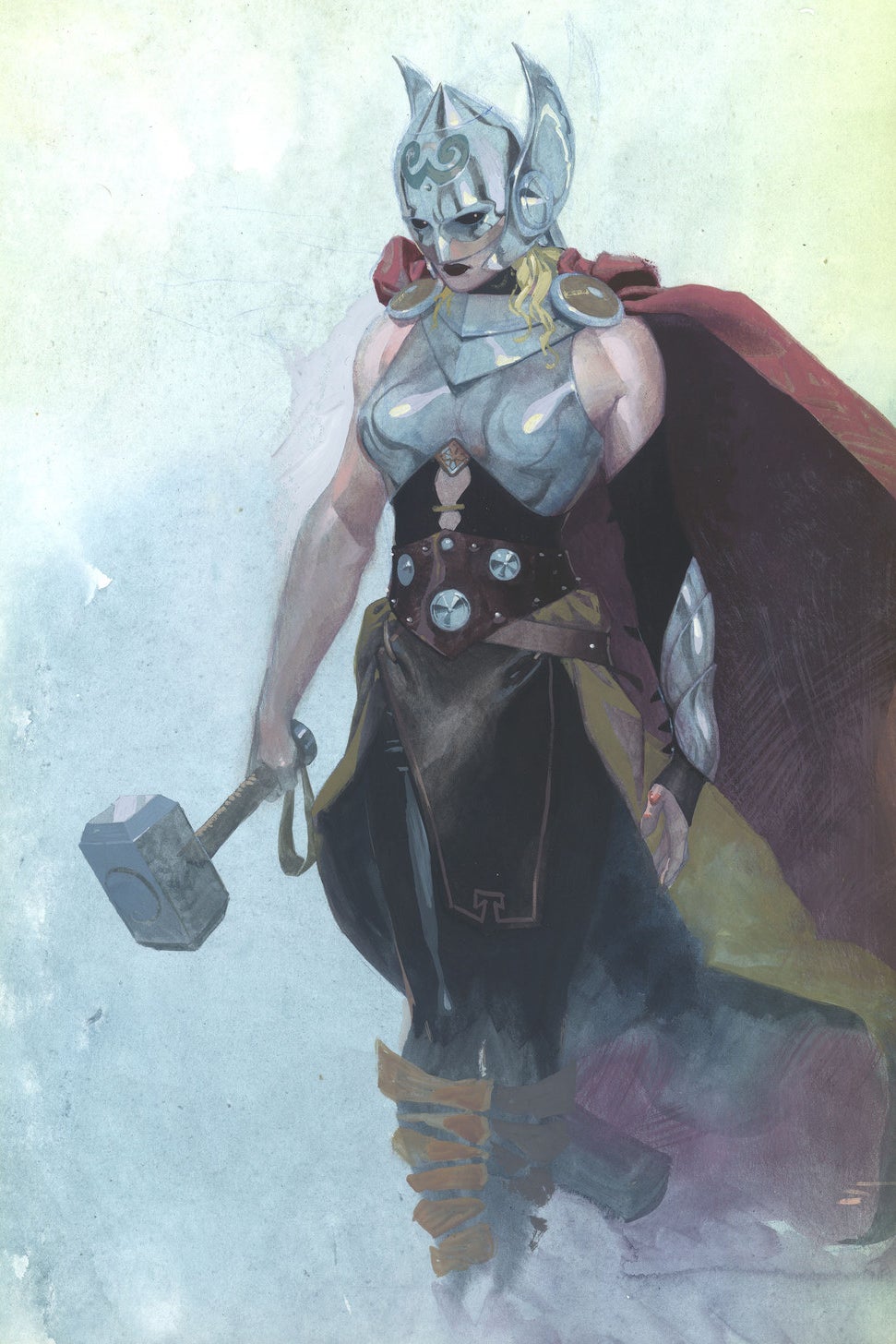 Marvel Entertainment announced on Tuesday that Thor will be re-launched in the comics with a woman as the title hero.
As first revealed on The View, the character will be separate from the man who had been Thor — a title which, in the Marvel Universe, is designated by whomever proves worthy to hold Thor's hammer, Mjölnir.
"This is not She-Thor," said series writer Jason Aaron in a statement. "This is not Lady Thor. This is not Thorita. This is Thor. This is the Thor of the Marvel Universe." Aaron, who has also written for the Marvel Comics title Thor: God of Thunder, is working with artist Russell Dauterman (Cyclops) on the series, which will launch in October.
Marvel Comics editor Wil Moss also emphasized that the new Thor "is not a temporary female substitute — she is now the one and only Thor."
The decision by Marvel to recast one of its most iconic characters as a woman could prove controversial with some fans, similar to the protest of Marvel's decision in 2011 to recast Spider-Man in the comics as a half-black, half-Hispanic teenager named Miles Morales.
But it is also a noteworthy expansion of Marvel's comic book canon to include another female hero, a fact Marvel trumpeted in their release — and likely why the decision was first announced on The View. This will be only Marvel's eighth female lead character, a group which also includes such notable characters as Captain Marvel, Black Widow, Elektra, and She-Hulk.
The decision, meanwhile, is unlikely to affect the Marvel Studios movies in the near future, which have featured Chris Hemsworth as Thor. (A rep for the studio did not immediately return a request for comment.)
Joss Whedon, director of 2012's The Avengers and next year's The Avengers: Age of Ultron, weighed in on the change on Twitter: