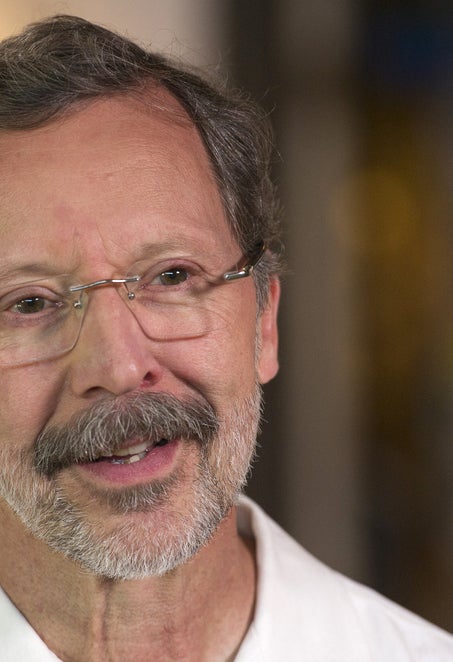 EMERYVILLE, Calif. — Pixar Animation Studios President Ed Catmull tells BuzzFeed that, moving forward, the animation studio plans to significantly scale back its production of sequels.
The news will likely come as a relief to the Pixar faithful, who have not been shy about concerns that the studio had become too eager to make sequels (or prequels) of its previous films at the expense of its legacy of acclaimed original movies.
"For artistic reasons … it's really important that we do an original film a year," says Catmull, who also serves as president of Walt Disney Animation. "Every once in a while, we get a film where we want or people want to see something continuing in that world — which is the rationale behind the sequel. They want those characters, which means we were successful with them. But if you keep doing that, then you aren't doing original films."
Indeed, the first 10 feature films from Pixar included just one sequel, but the subsequent four features from Pixar have only included one original film — the rest were either sequels or, most recently, the Monsters Inc. prequel Monsters University.
Cars 2 has especially been singled out as the studio's first true disappointment, both creatively and commercially. And while Monsters University just earned one of Pixar's best box-office debuts ever, the critical reception hasn't been nearly as ecstatic as it had been for Pixar's original fare.
The studio's upcoming slate, however, only includes a single sequel, the Finding Nemo follow-up Finding Dory, which is scheduled for release on Nov. 25, 2015. That film also marks the first time Pixar will release two films within the same calendar year; Inside Out, an original production set within the mind of a young girl, is set to open on June 19, 2015.
It's part of what Catmull says is a strategy to release "one and a half" films a year. "We're going to have an original film every year, then every other year have a sequel to something," he says. "That's the rough idea."
As the studio moves into its third decade making feature-length animated films, Catmull says he and chief creative officer John Lasseter are keenly aware of maintaining the studio's legacy well into the future. "How do you figure out how to pass the baton onto other people?" he says. "In some places they don't do that. When Walt [Disney] died, he didn't pass the baton to anybody else, and so they went downhill after that. So John and I take very seriously the fact that we need to get people up to the level where they can tell original films."
As it happens, Pixar's next film, The Good Dinosaur, is directed by a first-timer, Bob Peterson, who was a co-director of Pixar's Up (i.e., a kind of second-in-command under director Pete Docter). Set in a world in which dinosaurs never went extinct, The Good Dinosaur will open on May 30, 2014.