You know, the charming 1977 Disney musical about an orphan boy named Pete (Sean Marshall) and his best friend, a dragon named Elliott?
Well, do you also remember why Pete's best friend is a dragon?
It's because Pete is a runaway orphan, and he is running away from his adopted family.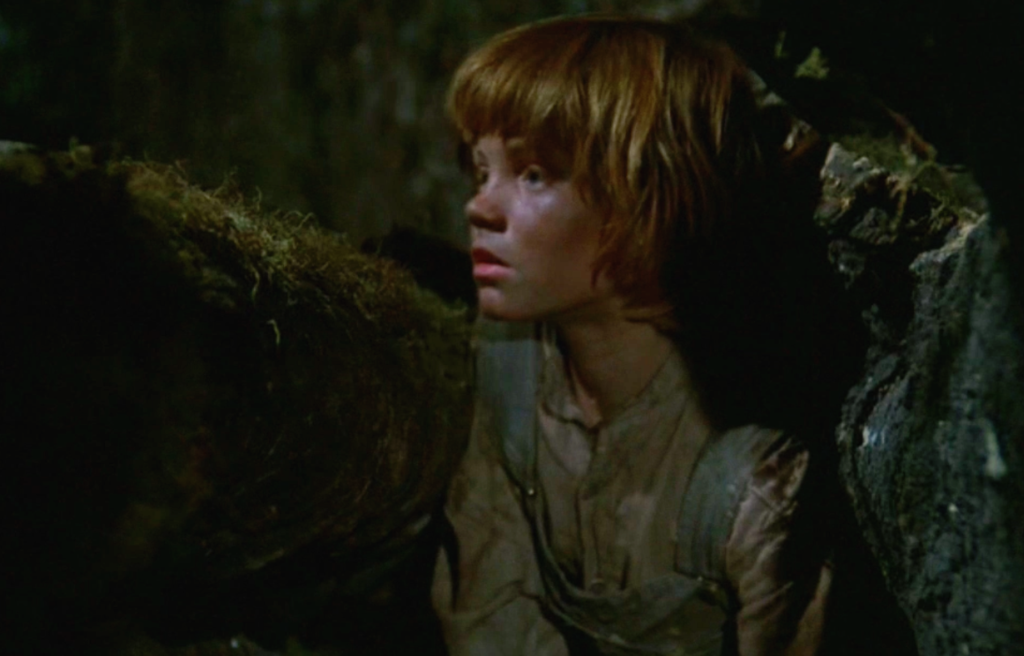 They really want Pete back, and so they sing about it, including how much they miss him.
In the very first song of the movie — before we ever see Elliott, in fact — the Gogans cheerily sing about what they are going to do to Pete when they find him.
But really, singing about abusing Pete is a Gogan family tradition.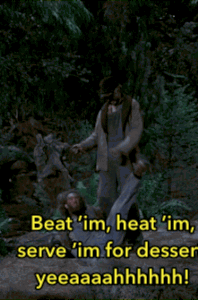 To repeat, this is the first song in the movie. And after Elliott (still invisible) knocks the Gogans into a mud pit, we fully understand why the Gogans are so hellbent on finding their adopted son.
Catch that? Pete is their slave. Who they paid for, including legal fees.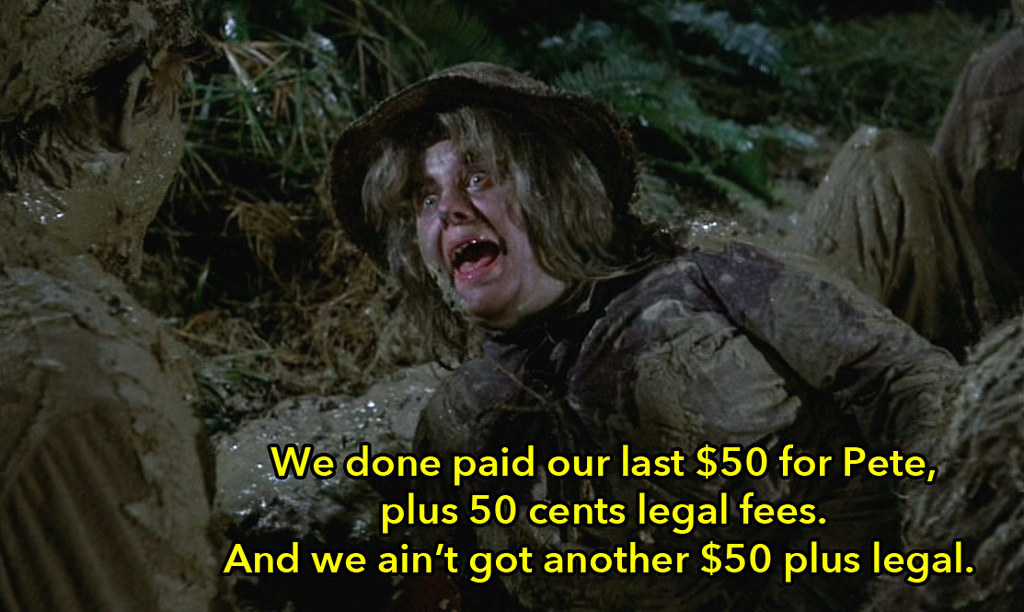 Also, they hunt for him by saying his name in the most creepy way imaginable.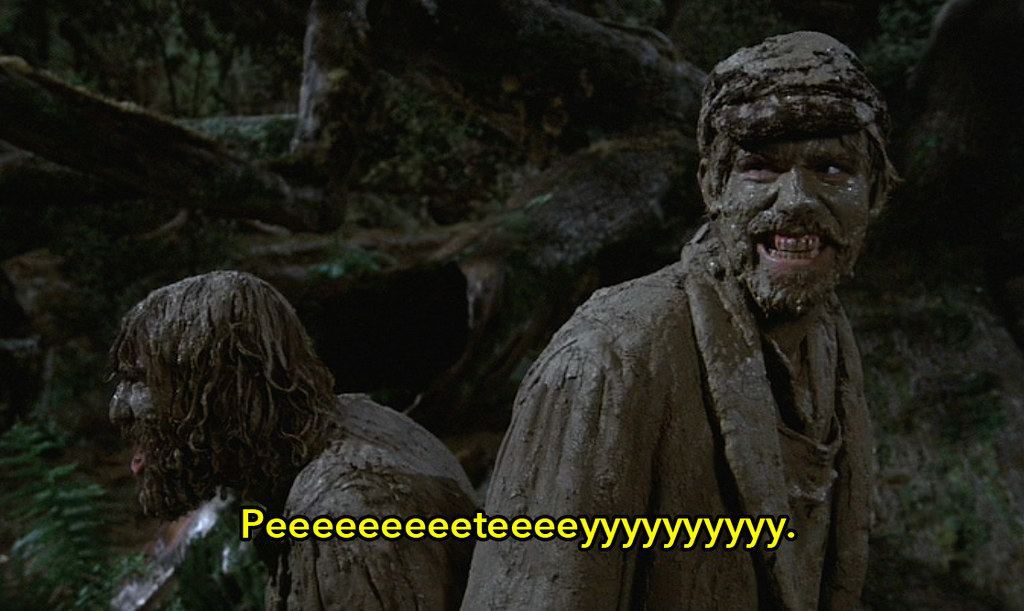 Just in case Pete's status as a slave was unclear, Pete himself underlines his predicament to Nora (Helen Reddy), the kind custodian of a Maine lighthouse who takes Pete in.
At least they didn't sing this scene.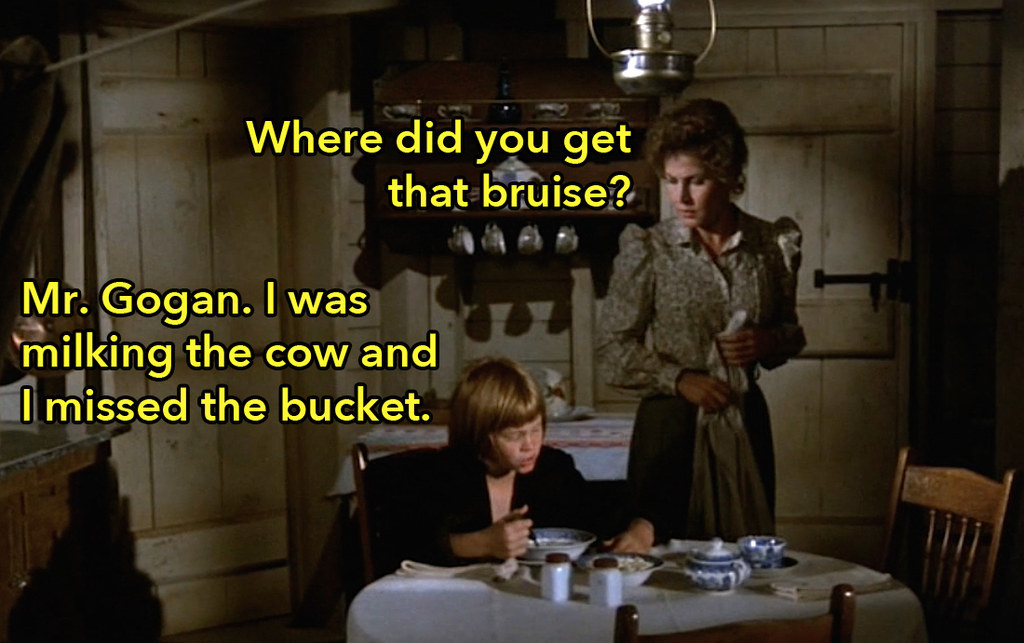 Nora, by the way, is first seen dancing on a bar surrounded by the drinking buddies of her father (Mickey Rooney), so, you know, it's not like she's exactly the most stable person either.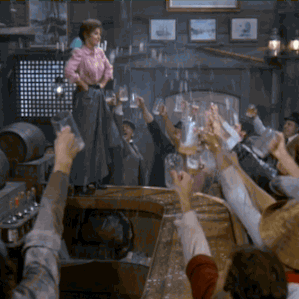 Much better than the Gogans, though.
When it comes to Pete, however, the other citizens of the quiet seaside town of Passamaquoddy aren't much better than the Gogans.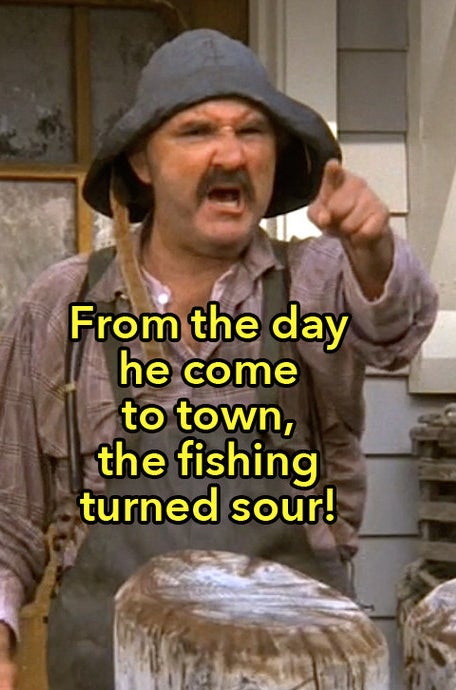 The local schoolteacher even raps Pete's knuckles for "lying" about his dragon Elliott.
Elliott, by the way, is not amused.
The only adults in town who take Pete seriously, in fact, are Dr. Terminus (Jim Dale) and his assistant Hoagy (Red Buttons), charlatans peddling bogus cures for a multitude of ailments and injuries.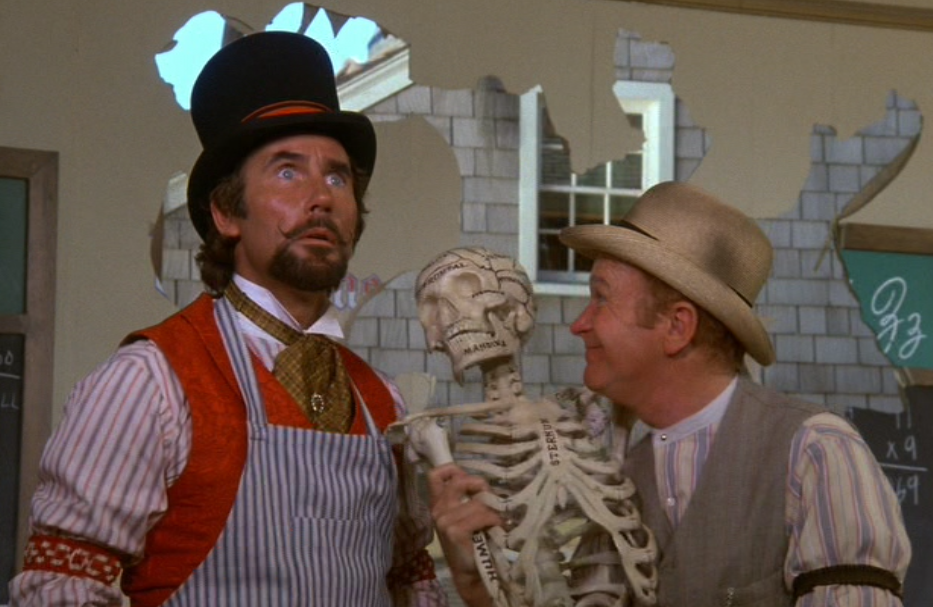 Just to be clear about this, Dr. Terminus is a greedy, greedy monster.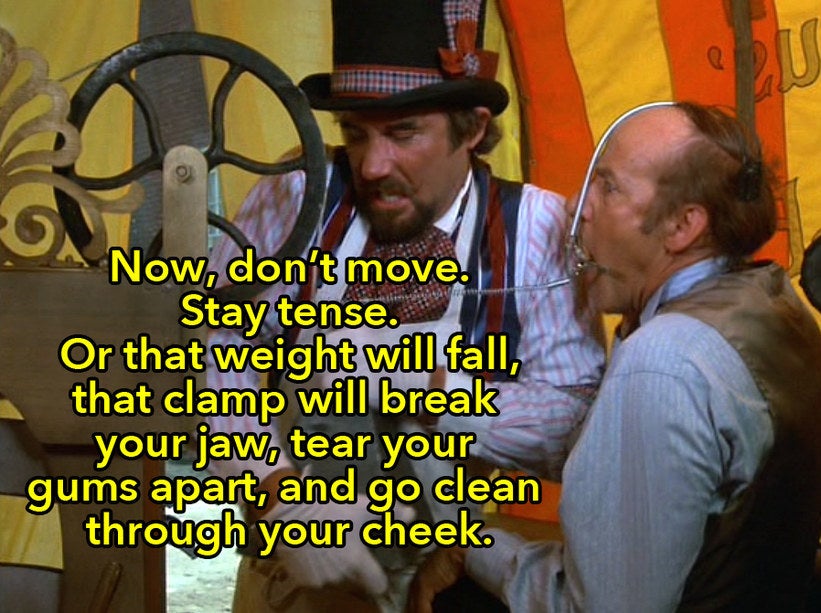 And he sees great opportunity in Elliott.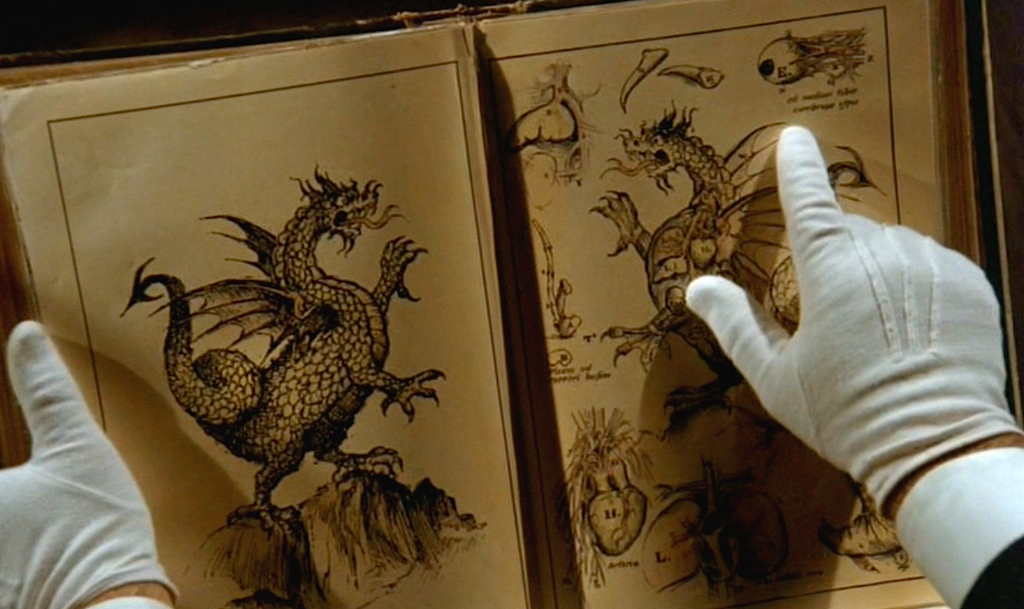 So he sings about mutilating Elliott in a playful, upbeat number called "Every Little Piece."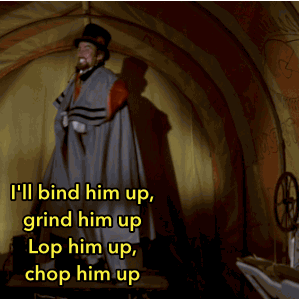 First, they try to buy Elliott from Pete — and they try to sweeten the deal with maybe the ickiest line ever spoken in a Disney musical.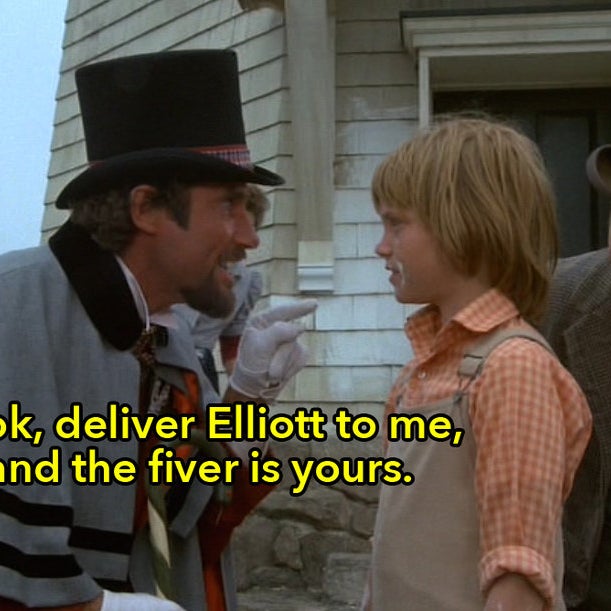 Again, really, really happy this part wasn't in song.
And then the Gogans return, finally catching up with Pete.
Nora, bless her heart, tells them they can't have Pete — sparking the maybe the ickiest series of lines ever spoken in a Disney musical.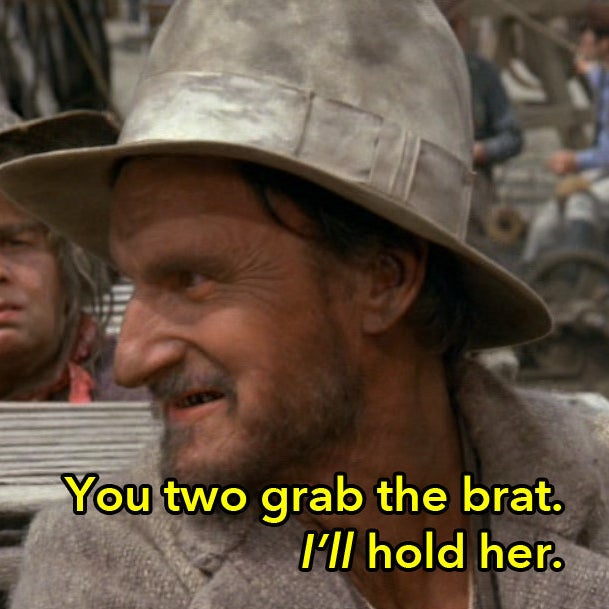 And then the Gogans break into a song called "Bill of Sale" — as in, the receipt for their purchase of Pete. As in, the evidence that they own a slave.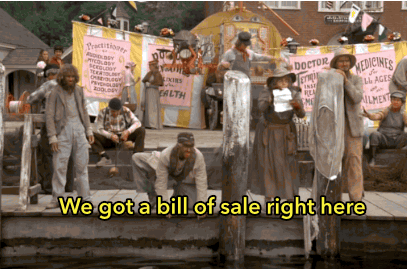 Did I mention this movie is supposed to take place in the early 1900s? As in, 40 years after the end of slavery?
The music is, once again, relentlessly upbeat and tuneful. The lyrics are not.
Nora's defense of Pete is forthright and stirring and somehow also utterly unsettling.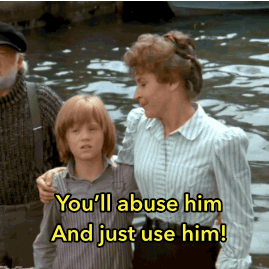 Eventually, Dr. Terminus strikes a deal with the Gogans to use Pete as bait to trap Elliott, and they all succeed in tricking Pete into their clutches.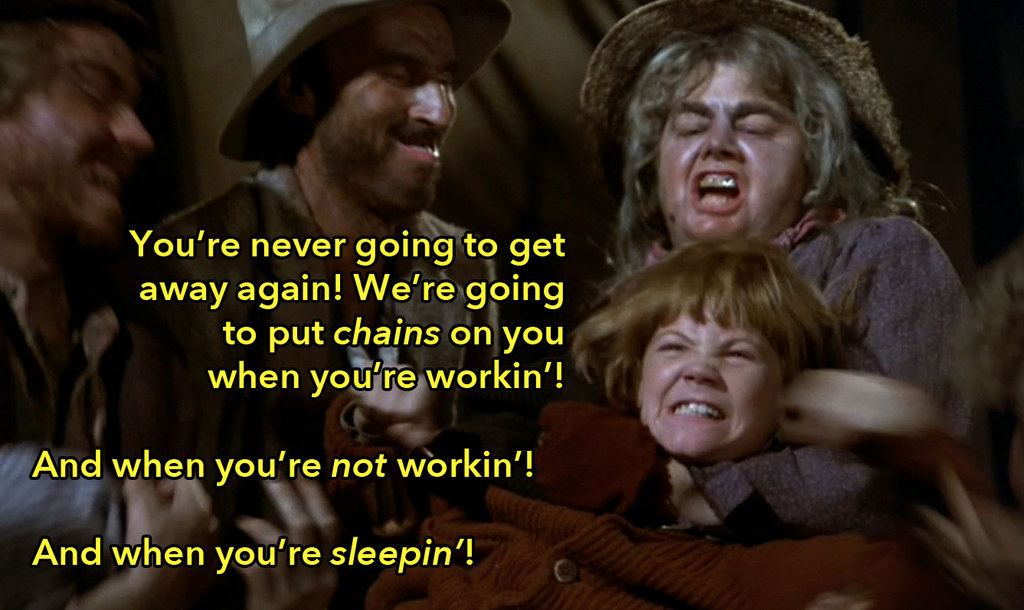 And Elliott and Pete both become explicit metaphors for the folly of human bondage. Or something.
Because eventually, Elliott escapes.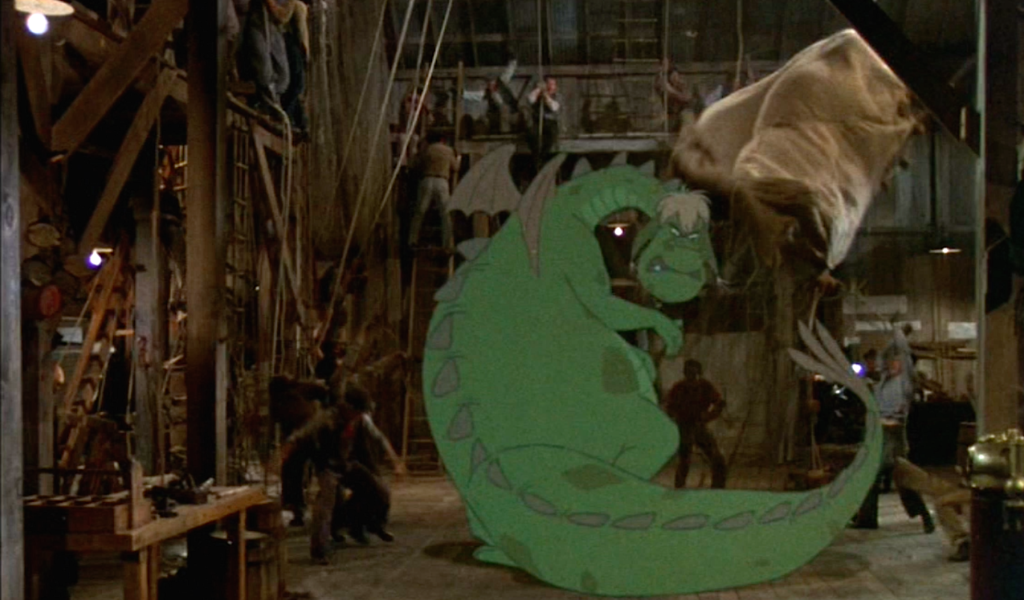 And goes after the Gogans.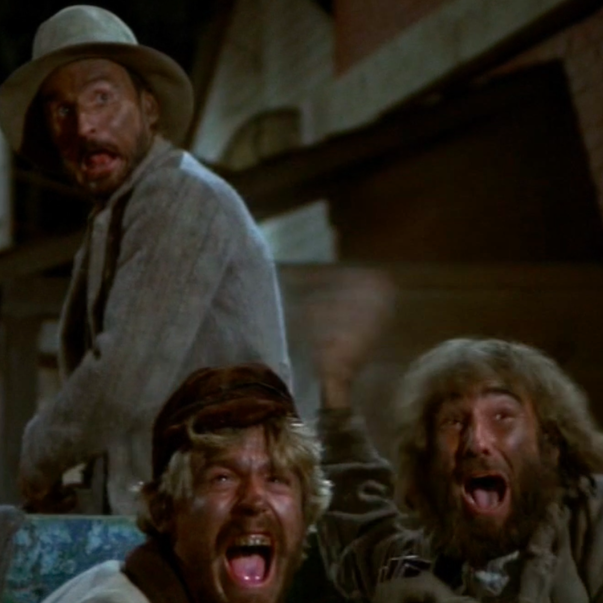 Rescues Pete.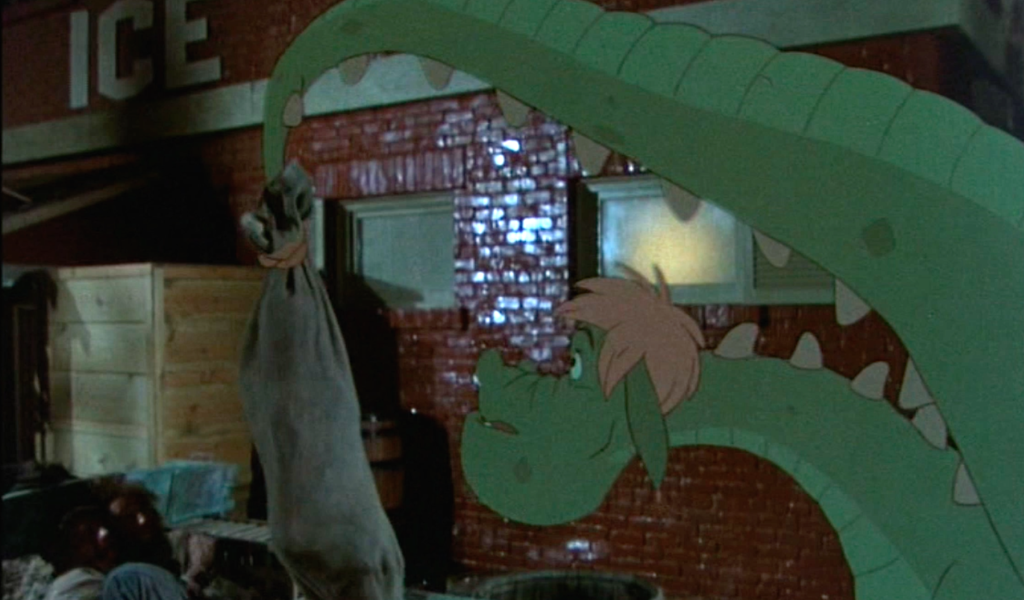 And burns their "bill of sale."
At this point, Pete's wildly questionable status as a slave is finally resolved, and the rest of the film unfolds with Elliott saving the day several times over before leaving Pete to go save another troubled (possibly enslaved) kid.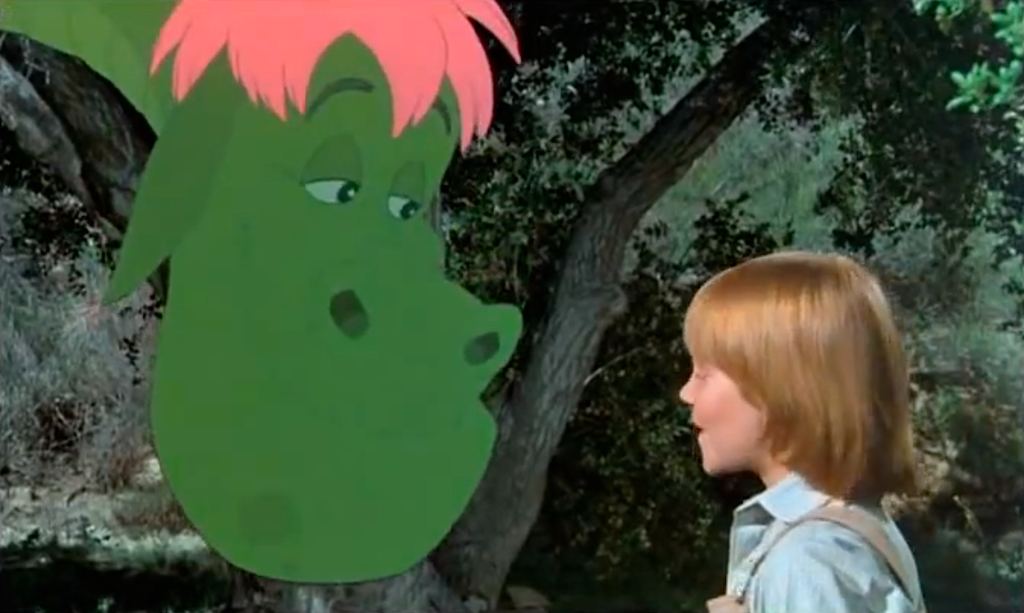 Before all that happens, however, Elliott reserves one final, pointed humiliation for the Gogans. He scares Ma Gogan into falling into a vat of tar, which subsequently coats the rest of her family as they try to get her out of it.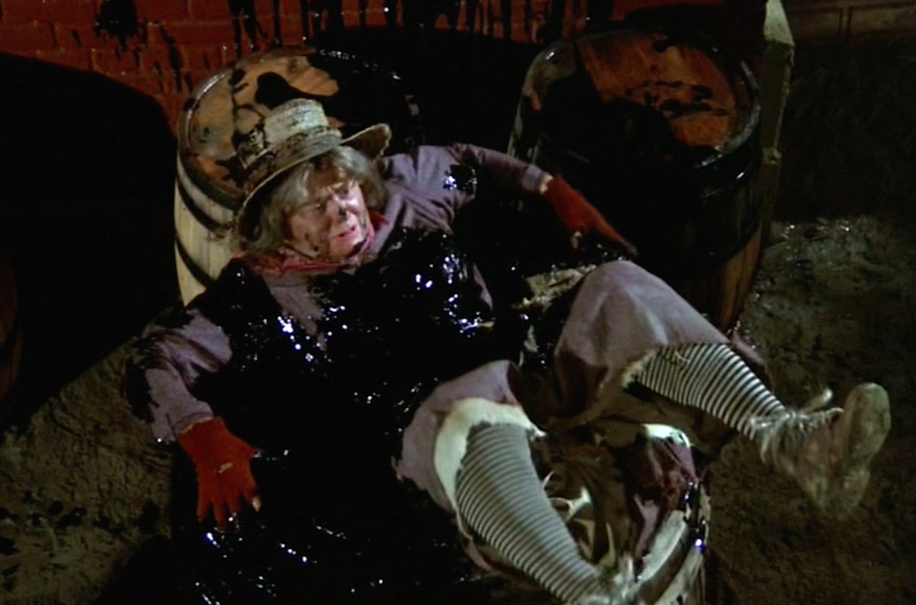 Naturally, Pete and Elliott find the inherent cultural irony of his former slavers covered in black tar to be hysterical, because they are hip to winking meta-cultural symbolism embedded within Disney movie musicals.
Dr. Terminus also ends up, er, hanging from a rope, but let's not read too much into that one, shall we?