Warning: The following contains MAJOR SPOILERS for several movies from 2015. Read at your own risk!
19.
Big Dick Ritchie wants it that way in Magic Mike XXL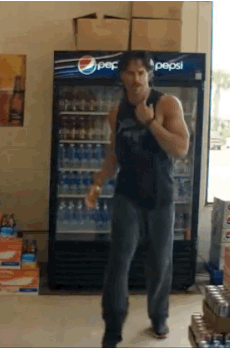 It is hard to know where to begin with this movie, which has so many outrageously entertaining set pieces featuring Channing Tatum and his male stripping crew grinding, thrusting, and disrobing with increasingly delirious creativity. But if I had to choose just one OMG moment, it would be Big Dick Richie (Joe Manganiello) working every last inch of his impossible body and every last note of the Backstreet Boys' "I Want It That Way" to get a sullen convenience store clerk to smile.
18.
The first full boxing match in Creed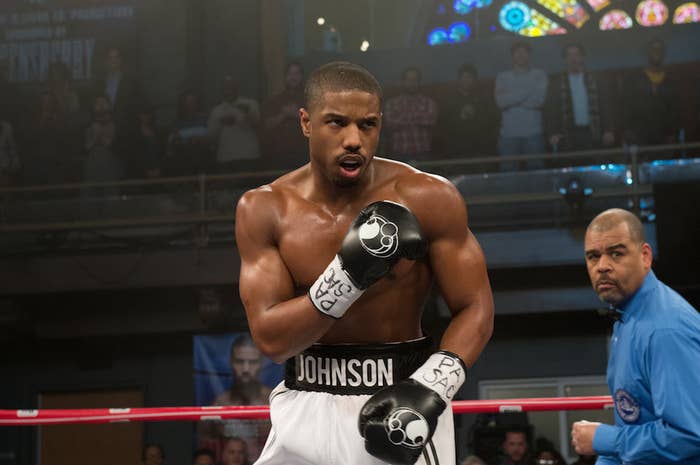 17.
What's on Seth Rogen's phone in The Night Before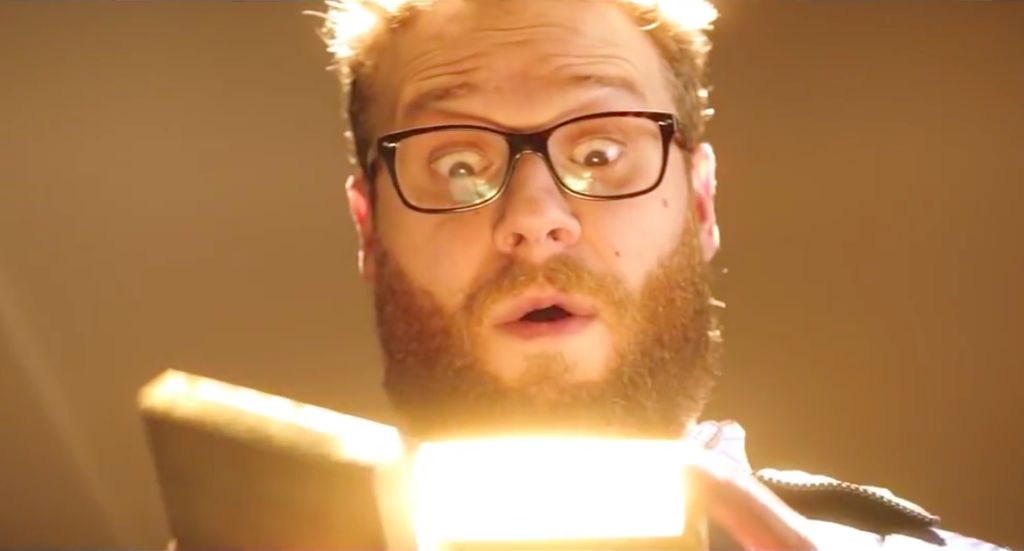 16.
Jason Schwartzman and Adam Scott's naked dance in The Overnight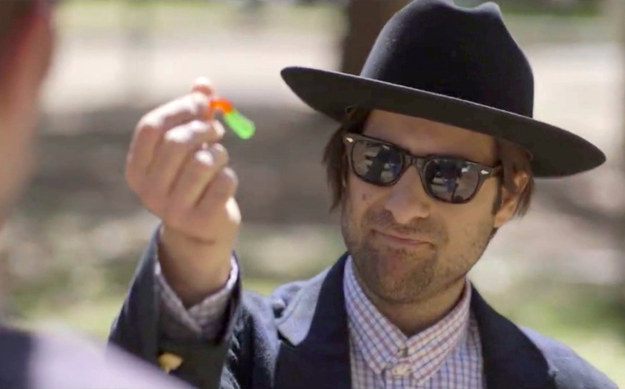 15.
What's in the walls…and in the shed in Sicario
14.
Christian punishes Anastasia in Fifty Shades of Grey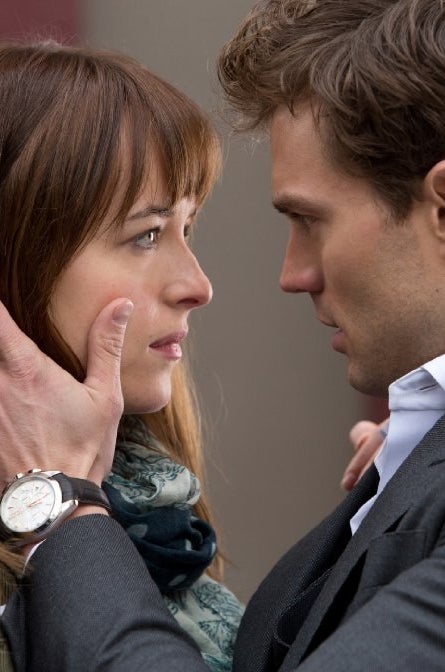 Like Magic Mike XXL, you kind of know what you're getting into when you buy a ticket to this adaptation of E.L. James' BDSM bestseller. But the climactic scene — after Anastasia Steele (Dakota Johnson) asks Christian Grey (Jamie Dornan) to show her how he wants to punish her, so he strips her naked and flogs her — is still shocking for a studio movie. And if, like me, you had not read James' book ahead of time, the way the movie ends (with Anastasia just leaving Christian's penthouse) is one of the biggest WTF cliffhangers of the year.
13.
The attack at the beach house in It Follows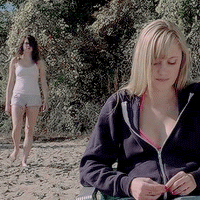 For the first half of this superlatively scary horror indie, the mysterious It that seems to be stalking Jay (Maika Monroe) after she has sex with It's previous stalkee could arguably be some kind of psychotic break, a terrifying figment of her imagination. But after she and her friends go to a beach house — and Jay's friends see the invisible It lift her hair into the air — there is no denying that It is coming, and It won't stop until Jay is destroyed.
12.
Ava's choice in Ex Machina
11.
RIP Zara in Jurassic World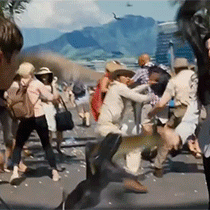 Yeah, Zara (Katie McGrath) is a little annoying, and yes, she neglects to supervise her boss's nephews Gray (Ty Simpkins) and Zach (Nick Robinson) as they explore Jurassic World. But when the dinosaurs begin to run amok, as they do, they dispatch Zara in an outrageously disproportionate parade of terrifying violence, including a midair pteranodon tug-of-war, and capped with Zara getting chomped by the giant aquatic mosasaurus. Poor Zara! You did not deserve this.
10.
Sarah Silverman fucks a teddy bear in I Smile Back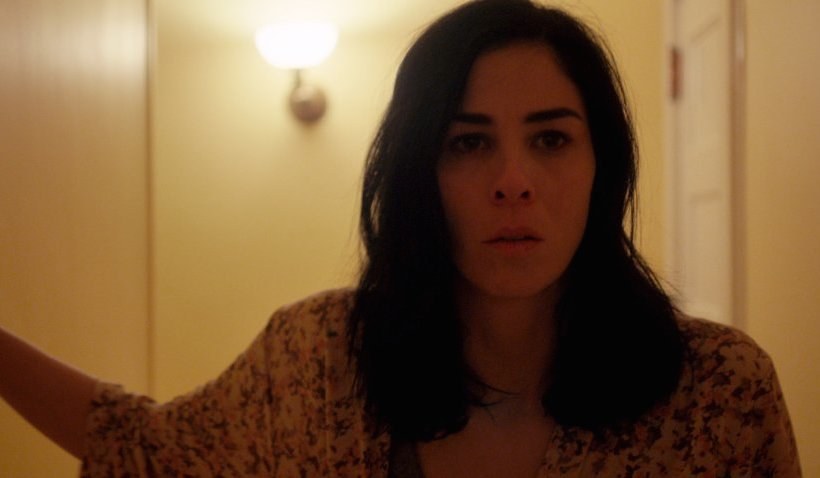 9.
Samuel L. Jackson gets his revenge in The Hateful Eight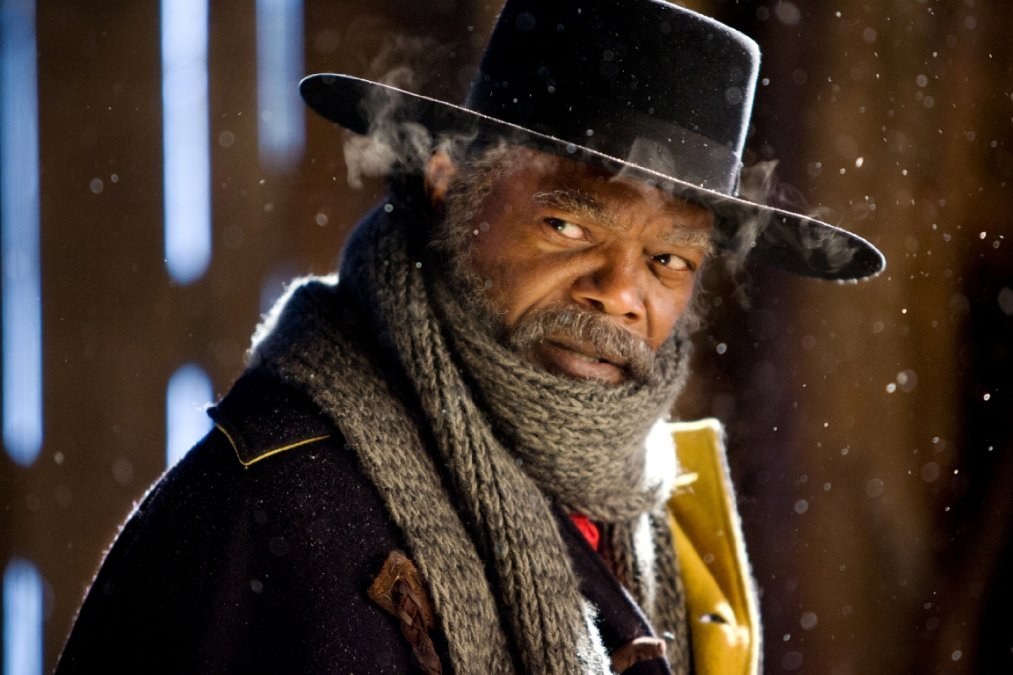 8.
Meet the real Pop Pop and Nana in The Visit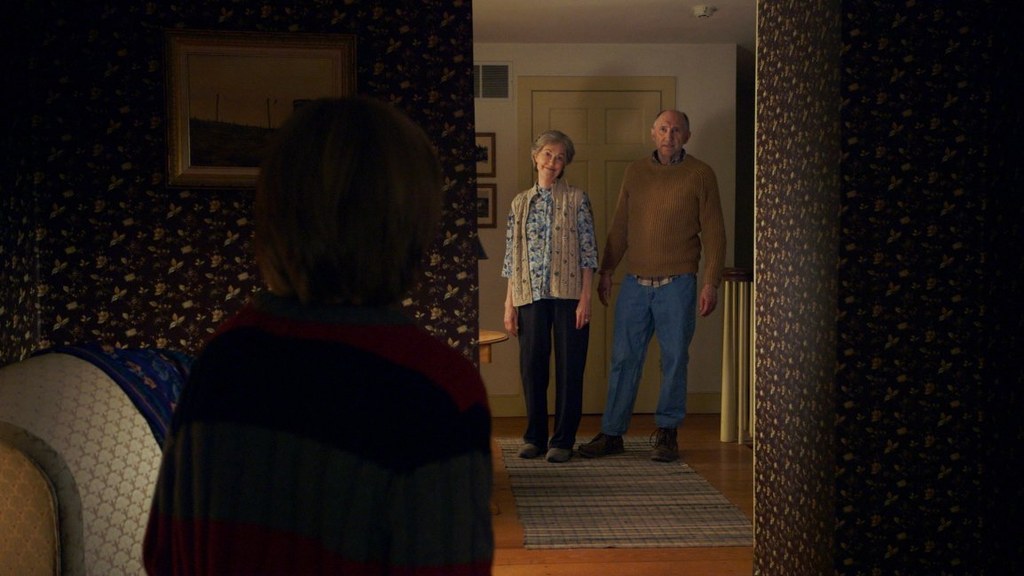 7.
What's in Julia Roberts' shed in Secret in Their Eyes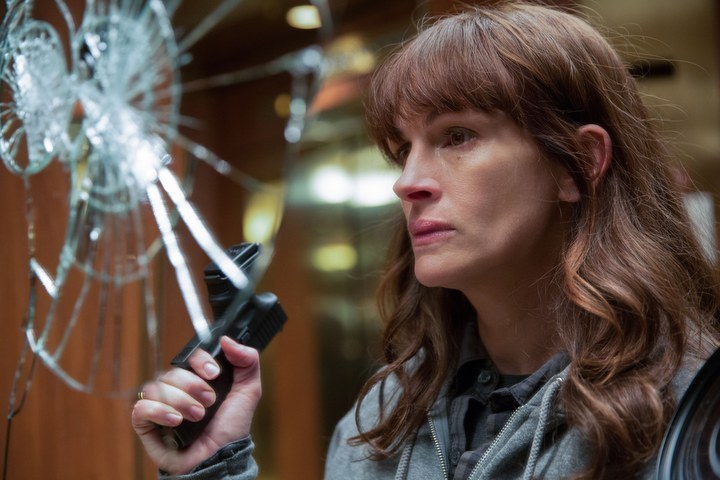 6.
Goodbye mommy in Goodnight Mommy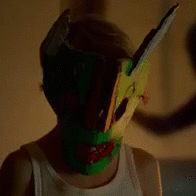 Many savvy moviegoers could see the "twist" in this psychological thriller coming: One of the two twins in the movie (Lukas and Elias Schwarz) — who imprison the woman they believe is impersonating their mother — is actually dead, accidentally killed by the other twin. But the real shocker of Goodnight Mommy happens after that twist is revealed: The living son burns his mother alive, and we excruciatingly watch it unfold. Yeeeeee-ikes.
5.
The bear attack in The Revenant
3.
The final present in The Gift
2.
The Splendid Angharad's fate in Mad Max: Fury Road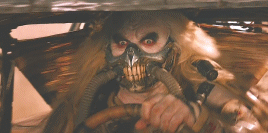 By the time the Splendid Angharad (Rosie Huntington-Whiteley) — the most prized of warlord Immortan Joe's (Hugh Keays-Byrne) imprisoned wives — barely escapes being crushed by a jutting slab of rock, we've already experienced so many breathless action set pieces that her survival comes as a relief. But of course she would survive; she's a pregnant woman in a studio mov— oh shit she just fell, and oh shit she just got ran over, and OH SHIT THEY KILLED THE SPLENDID ANGHARAD!
And that is when we realize that Mad Max: Fury Road doesn't care about the rules, and it isn't just a fantastic action movie — it's one of the best action movies ever made.