The Second "Jurassic World" Trailer Reveals A Scary New Dinosaur
"Think it'll scare the kids?" "This will give the parents nightmares."
Actually, it looks even more amazing than it did before.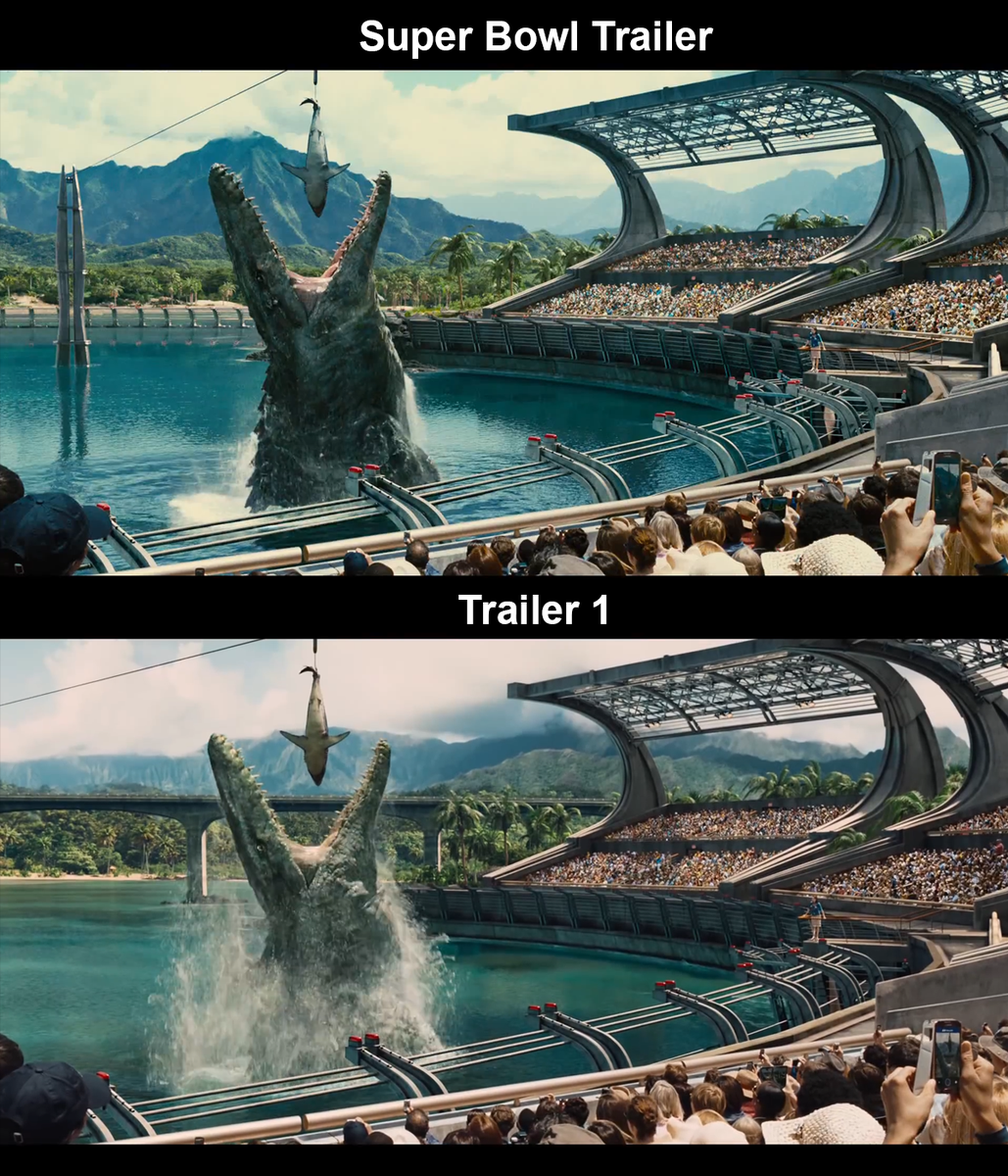 The trailer still manages to pack in a lot of new first looks at dinosaurs — like these stampeding Stegosauruses.
And this sick…Apatosaurus? (I'm going to go with that.)
And these…swarming Pterodactyls? (At least some of them look like Pterodactyls.)
Nope! Not good at all!
And here is Chris Pratt...taming some Velociraptors?
But the dinosaur with the most screen time is the film's brand-new creation — Indominus rex.
The Indominus rex scoops up people like they're popcorn.
And it clearly has a thing for Chris Pratt's raptor whisperer.
This new dino DNGAF about the giant gun pointed at its giant tongue.
So while these kids may think they're safe inside their pretty clear plastic sphere…
…they most certainly are not.
Jurassic World is scheduled to open on June 12, 2015.