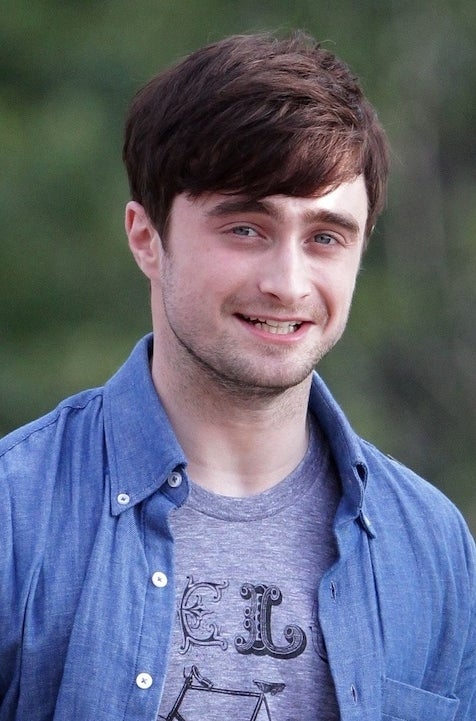 TORONTO — There is no model for Daniel Radcliffe's career. This is a young man who became instantly famous across the planet when he was 11 years old, and who played the same leading role in eight enormously successful movies that have grossed $7.7 billion in movie theaters worldwide — all before he was 23. Even if Radcliffe never worked another day in his life, no other actor in the history of modern Hollywood has had a professional experience that comes close, and likely never will.
But Radcliffe is far from resting on his laurels. At the Toronto International Film Festival, he is starring in three very different movies in three very different roles, demonstrating an undimmed drive to prove himself both as a leading man and as an actor. (Well, the performances do have at least one thing in common: In all three movies, Radcliffe does get naked.) Here is an assessment of all three films:
The F Word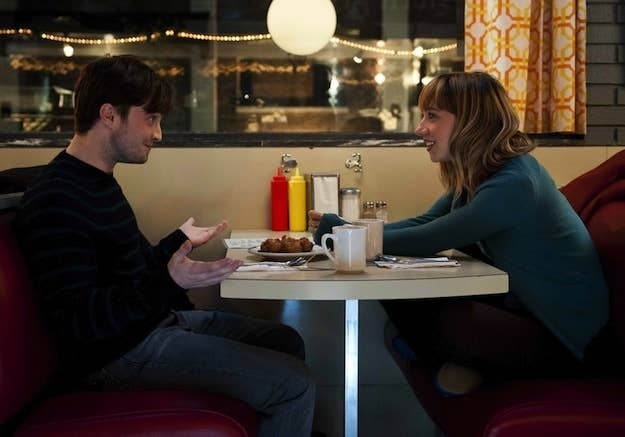 Radcliffe plays Wallace, a British medical school dropout living in Toronto with his single-mother sister and nursing a broken heart. At a party hosted by his old college roommate Allan (Adam Driver, Girls), he meets Chantry (Zoe Kazan, Ruby Sparks), a witty and winsome animator, and their instant verbal banter quickly establishes a major connection. One snag: She has a boyfriend (Rafe Spall, Life of Pi) of five years, who's a big-deal lawyer with the United Nations, and is a pretty good guy. So Wallace and Chantry become friends instead.
Granted, this is basically a 21st century version of When Harry Met Sally…, but like that '80s rom-com classic — and unlike so many other ungainly rom-coms that have followed it — The F Word is refreshingly funny and romantic in all the right proportions, with spot-on direction from Michael Dowse (Goon, It's All Gone Pete Tong) from a delightful script by Elan Mastai (The Samaritan). Of Radcliffe's three films at TIFF, this is the most commercial — late Tuesday, CBS Films closed a $2.5 million deal to distribute the film in the United States — with the least obvious heavy lifting. But these kinds of light comedy performances are deceptively tricky to pull off, and Radcliffe and Kazan both keep the sparks between them alight and alive throughout the film.
Romantic leading man? Check.
Horns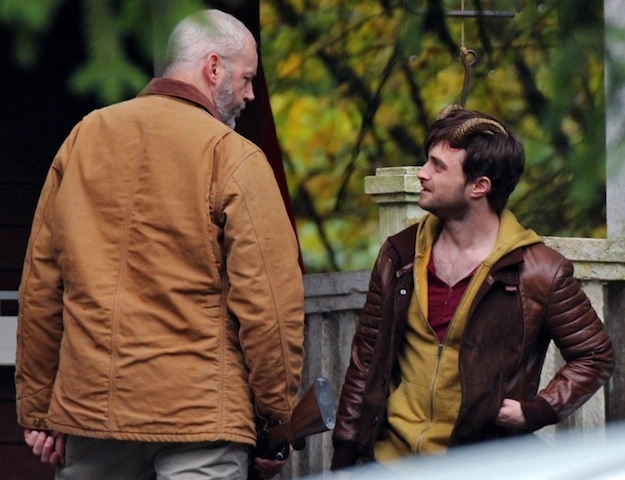 If you have been expecting Radcliffe to make a radical break from Harry Potter, look no further. Based on Joe Hill's 2010 novel of the same name, Horns chronicles the strange fate of Ig Perrish, a twentysomething layabout in the Pacific Northwest whose life is upended when his whole town believes he brutally murdered his girlfriend Merrin (Juno Temple), making him out to be a figurative devil. And then he becomes a real one, suddenly sporting horns one morning after a bender — horns that cause everyone around him to divulge, and act on, their darkest impulses.
It's as weird as it sounds. Directed with gothic polish by Alexandre Aja (Piranha 3D, The Hills Have Eyes) from a script by Keith Bunin (HBO's In Treatment), the film unfolds as a surreal, Miltonesque murder mystery. At first, Ig is horrified by both his horns and the behavior they provoke, but eventually he gives into it, and Radcliffe, sporting a flat American accent, gets to indulge in the kind of wicked, violent behavior he could never contemplate while playing a boy wizard. And to my eyes at least, he pulls it off, never pushing things into trying-too-hard Mileyville. The movie doesn't quite follow his lead — the whodunit mystery is a bit too obvious, for starters, and its hard-R violence and nudity could propose a tricky marketing challenge for prospective distributors hoping to rope in teenage Potter fans. Then again, "Harry Potter goes really bad" does have an appealing kick to it.
Dark and twisted horror star? Check.
Kill Your Darlings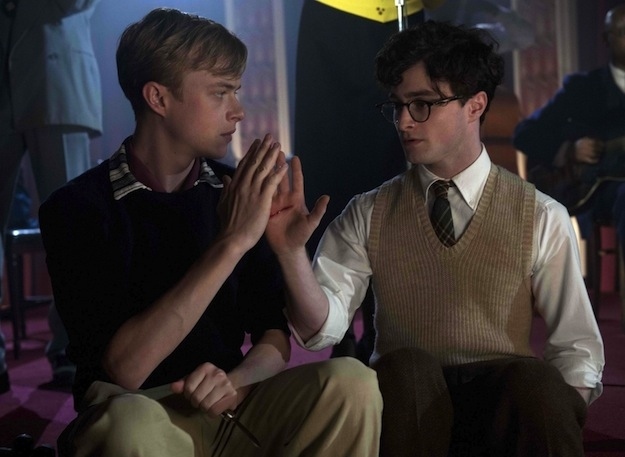 First premiering at the Sundance Film Festival last January (and opening in theaters on Oct. 16), this film announces Radcliffe as a big screen presence who can embody a fully realized character who isn't Harry Potter — not with movie star charm or genre flick thrills, but with nuanced, humane acting. Kill Your Darlings retells the true, formative story of Beat poet paragon Allen Ginsberg, and the electrifying friendship he strikes up his freshman year at Columbia University with the sexually exuberant Lucian Carr (Dane DeHaan, Chronicle) — the man who introduces Ginsberg to Beat luminaries William Burroughs (Ben Foster) and Jack Kerouac (Jack Huston), and the man with whom Ginsberg falls desperately in love.
It is 1944, however, and this is a love that truly dare not speak its name, so Radcliffe, employing a steady New Jersey accent, can only really convey Ginsberg's longing for Carr with his wide, intelligent eyes — the sort of wordless acting that Radcliffe himself has said was the weakest part of his performances as Harry Potter. Here, though, working with first-time feature director John Krokidas (who wrote the script with Austin Bunn), Radcliffe does it effortlessly. It also certainly helps that DeHaan's Carr is quite the object of desire, the sort of intoxicating and infuriating figure many a college freshman have found irresistible. (Or maybe that was just me?)
More to the point, Radcliffe pulls off something I once thought wouldn't be possible: I never once thought about Harry Potter while I was watching this film.
Talented actor who is far more than his most famous role? Check.