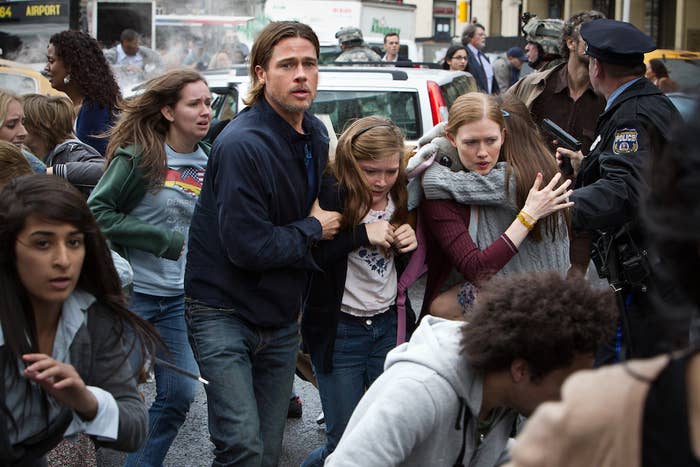 There is no question that Brad Pitt looks like a movie star. Since Pitt and Pitt's abs and Pitt's smile and Pitt's hair and Pitt's butt first graced the world with their presence in Thelma and Louise in 1991, he's spent 22 years as our global Platonic ideal of male beauty.
What is more remarkable, however, is that since 1994's one-two punch of Interview with the Vampire and Legends of the Fall, Pitt has maintained a prime place within the top tier of the top tier of Hollywood movie stars for nearly 20 years. And he's done it by pretty much bucking every major trend of modern male movie stardom over that same stretch of time — until, that is, he agreed to produce and star in World War Z, which just notched Pitt's best ever box office debut with $66 million.
How has Pitt gotten to this point? First, it's worth taking a look at what's happened to Pitt's peers in the last 20 years.
Between the 1990s and 2000s, Hollywood transitioned from a star-based economy — with movies built around the personas of Tom and Harrison and Will and Bruce and the other Tom — to a franchise-based economy — with movies based around the sagas of Harry and Frodo and Spidey and Optimus and Capt. Jack and the other Bruce. The franchise economy has still been capable of making movie stars; Johnny Depp and Robert Downey Jr.'s careers were saved after being cast in franchises that fit snugly into their talents for off-beat characters that '90s Hollywood did not quite know how to use. But if you were already a big star in the 1990s, the 2000s were brutal.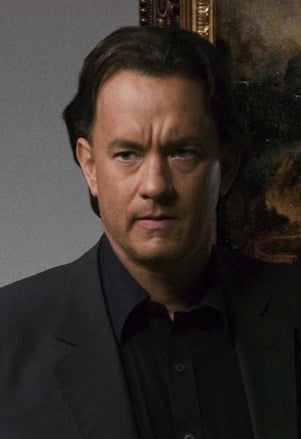 Tom Hanks' career has floundered outside of the Robert Langdon franchise films The Da Vinci Code and Angels & Demons, and Pixar's Toy Story 3. Harrison Ford's only true hit since 2000: The fourth Indiana Jones pic. After a litany of anonymous thrillers, Bruce Willis breathed life into his box office numbers by re-embracing John McClane with two mediocre Die Hard sequels, launching the senior citizen action franchise Red in 2010, and latching onto the second G.I. Joe movie. Will Smith seemed to have a strong handle on things — until he didn't. And it's just sad to talk about what's happened to Tom Cruise, so let's not.
Listen: All of these actors have made very good movies since 2000 that not a lot of people went to see. But what I'm discussing here are the twin coins of the realm within the world of showbiz — the ability to put butts in seats and be at the center of the industry conversation. As they've stopped being able to accomplish the former, these actors have had a hard time remaining the latter. And they've seen their place within the firmament of Hollywood steadily, and somewhat irrevocably, diminish as a result.
Except for Brad Pitt.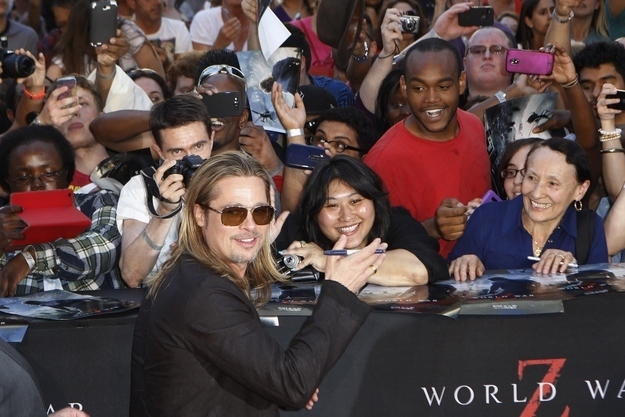 After Seven in 1995, Pitt pretty much stopped being a major box office draw for six years — a lifetime in Hollywood. It wasn't for lack of trying; The Devil's Own was a political thriller with Harrison Ford; The Mexican was a quirky rom-com with Julia Roberts; Fight Club only became an iconoclastic cult hit after it left movie theaters. But nothing was quite connecting with the multiplex.
And yet when Steven Soderbergh wanted to cast Ocean's Eleven with a pack of big-time movie stars, of course he called up Brad Pitt. Because despite his string of disappointments and flops, Brad Pitt remained somehow unquestionably a major movie star.
As Pitt entered the 2000s, however, the Ocean's movies remained his only franchise — and they were really more of a Hollywood omnibus franchise that also drew heavily on George Clooney and Matt Damon's appeal. Those two actors, by the way, also notably behaved like modern movie stars more than Pitt — Damon with his Bourne franchise films, and Clooney by slipping into his Crown Prince of Hollywood tuxedo like it had been waiting for him all his life.
Clooney has been even less of a box office powerhouse than Pitt, but crucially, he's made up for it by making himself a major creative force within the industry, with movies that regularly find themselves at the center of the awards season. The man just won an Oscar for producing Argo. Pitt, by contrast, has been a diffident presence at best within Hollywood — when 2006's The Departed won Best Picture, Pitt, a credited producer, was deemed ineligible by the Academy to receive a statue. They decided that he apparently wasn't around enough to deserve it.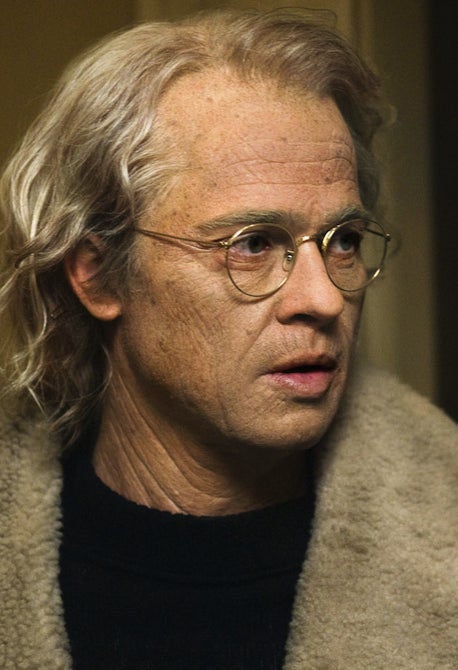 And yet, Brad Pitt is still very much a movie star — more so now than ever. In 2005, Mr. and Mrs. Smith marked both his biggest hit to date, and the moment when he and Angelina Jolie became The Global Super Couple, keeping the lights on at half a dozen celebrity magazines. Again, the conventional wisdom is that tabloid staples don't have robust, A-list film careers. Yet Pitt's box office has never been this healthy — with movies that use him in decidedly non-movie-star ways. The Curious Case of Benjamin Button obscured Pitt's face and body as an aged man for most of its runtime, and then seemed to race through the section when the title character was actually looked young and gorgeous. Pitt's name may have appeared above the title on the Inglourious Basterds posters, but his role was decidedly a supporting one — and nowhere near the showiest. And Moneyball — a real passion project for Pitt — was based on a book about an arcane mathematical formula for recruiting baseball talent. All of them, however, were seen as financial and critical success stories.
And World War Z? It's supposed to be Pitt's embrace at long last of mainstream movie stardom — a globally scaled, action packed franchise picture with oodles of computer-generated effects and a trailer that makes liberal use of the Inception foghorn. But almost from the start of production, the movie became "troubled," with cost overruns and enormous reshoots causing journalists to automatically include the words "negative buzz" whenever discussing the film. Coming into this weekend, World War Z had become the movie that was supposed to be a disaster, a prime example of movie star hubris. And yet, instead, as I mentioned earlier, it just opened to the biggest debut of Pitt's career, even when adjusting for inflation. Pitt can't even do a high profile debacle right.
If Brad Pitt didn't look like Brad Pitt, it's impossible to know whether he would have been capable of breaking all the rules and still be a major star. But it is nice to know at lease somebody can.
Here are the estimated top 10 box office figures for Friday to Sunday, courtesy of Box Office Mojo:
1. Monsters University* — $82 million
2. World War Z* — $66 million
3. Man of Steel — $41.2 million
4. This is the End — $13 million
5. Now You See Me — $7.9 million
6. Fast & Furious 6 — $4.7 million
7. The Internship — $3.43 million
8. The Purge — $3.41 million
9. Star Trek Into Darkness — $3 million
10. Iron Man 3 — $2.2 million
*Opening weekend