Wonder Woman Debuts In The New "Batman V Superman" Trailer
So does Lex Luthor — and the origins of why Batman wants to take down Superman — in a dark extended look that debuted at Comic-Con.
It opens with Superman (Henry Cavill) testifying before Congress about the Battle of Metropolis, an event that has not made the Man of Steel very popular with humanity.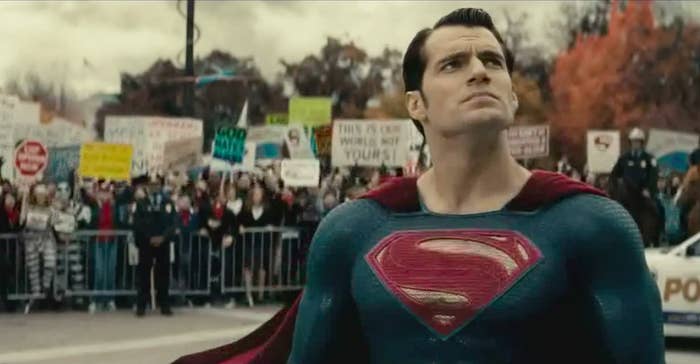 Specifically, Bruce Wayne (Ben Affleck), who was in Metropolis that day, and watched Superman's battle with General Zod demolish one of his buildings.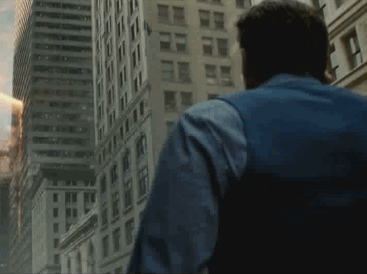 And it would appear perhaps Wayne's family died in the tower.
This taunting message could have meant the larger "Wayne Enterprises" family, but who sent it? Perhaps… the Joker?
Speaking of the Joker, it looks like Batman v Superman will incorporate at least part of the classic DC Comics story in which he kills Jason Todd — aka the second Robin.
The trailer also suggests that Robin's death put Batman into retirement, but if so, the Battle of Metropolis pushed Wayne to get back into Dark Knight shape.
And, indeed, Wayne's outlook on life is quite gloomy in Batman v Superman.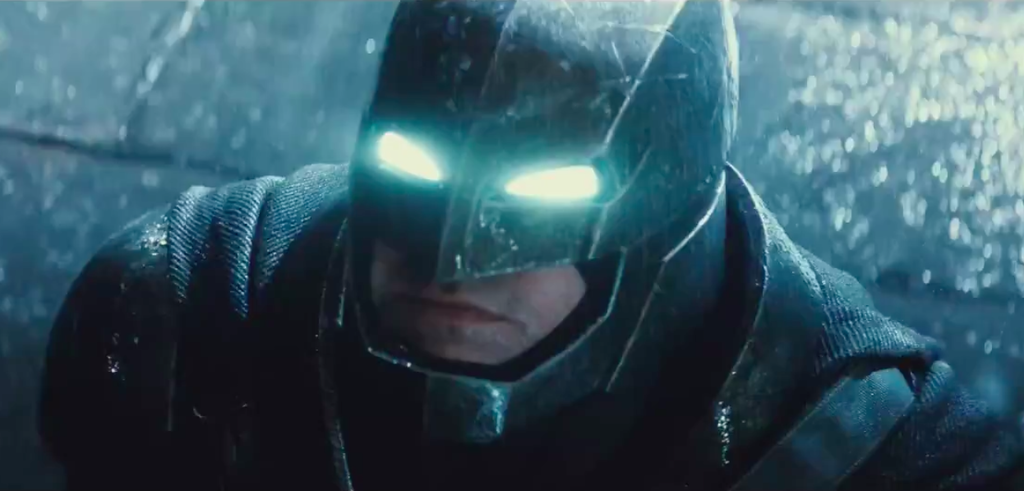 As for the Superman side of Batman v Superman, the trailer makes clear that the Man of Steel is not happy with Batman's brand of brutal vigilantism.
"This bat vigilante is like a one man reign of terror," says Clark Kent to his editor Perry White (Laurence Fishburne), which provokes this telling response from White: "You don't get to decide what the right thing is. No one cares about Clark Kent taking on the Batman."
And Batman apparently DGAF about taking on Superman, either.
Although maaaaaybe he should?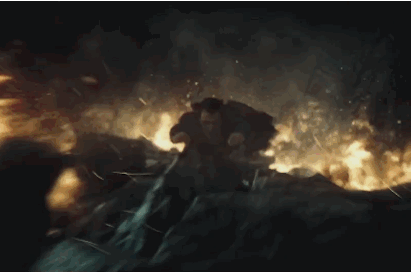 Plus, there's another superhero that both Batman and Superman need to contend with.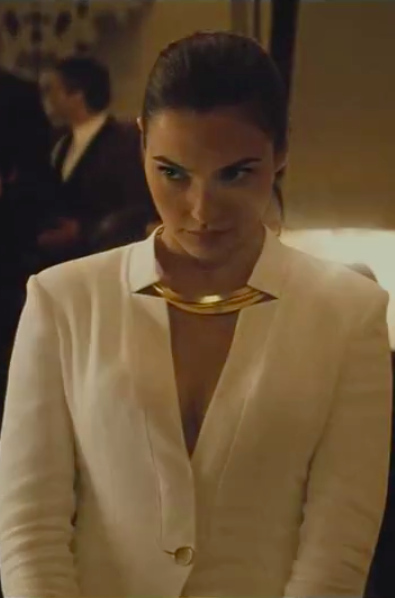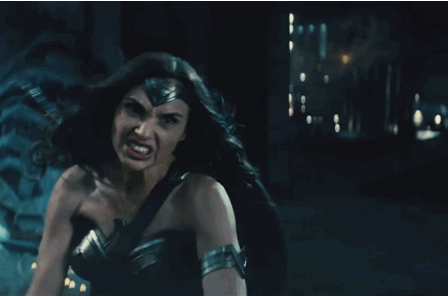 The Comic-Con trailer also presented some strange, curious moments, like this sepia-toned sequence of a WWII-like Batman battling masked soldiers wearing Superman's insignia.
They kind of look like updated Nazi soldiers. Is Superman being thought of here as a literal übermensch bent on dominating humanity? If so, that is a very, very dark approach to a character conceived as standing for truth, justice, and the American way.
And why is Superman bowing in front of Lex Luthor (Jesse Eisenberg)?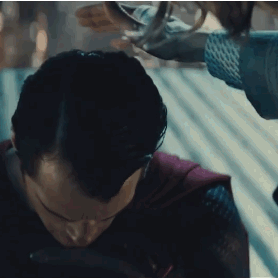 Perhaps it has to do with this giant piece of kryptonite?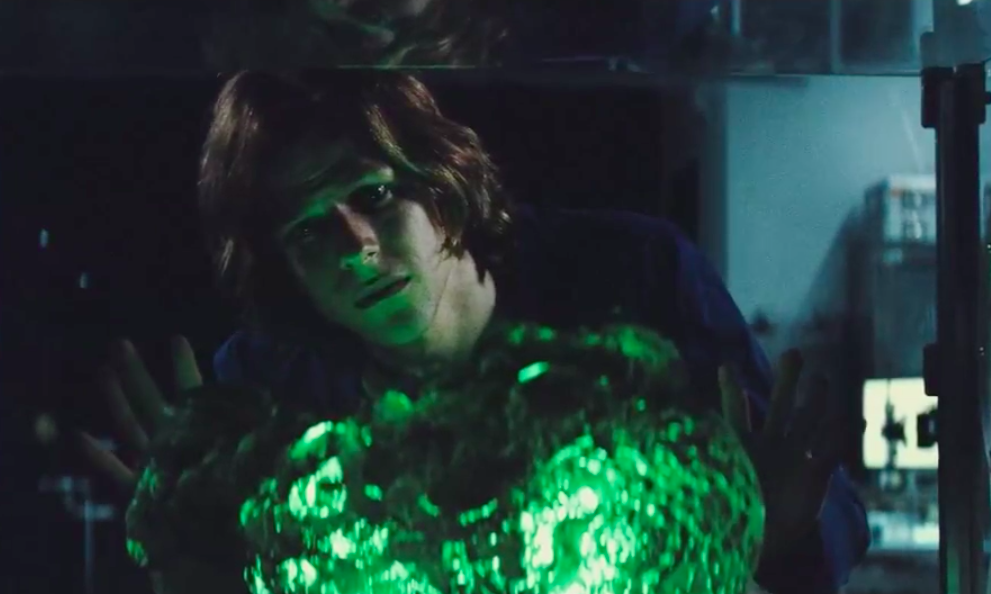 Or why Lex is talking about "red capes" with such sinister bemusement?
Hopefully, Supes and Bats can eventually hash out their differences. The world needs saving, guys…
…and Wonder Woman is getting sick of waiting on you.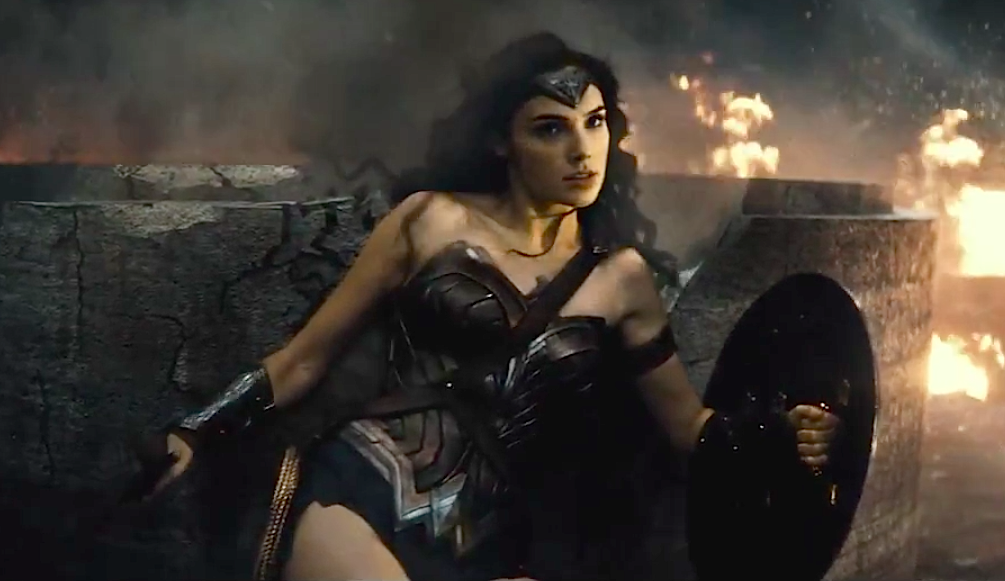 Batman v Superman: Dawn of Justice opens on March 25, 2016.