Hi Guys! I'm Abigail, and I'm lactose intolerant and allergic to peanuts and tree nuts. This rules out almost all ice cream, as ice cream includes dairy — and dairy-free alternatives almost always include some sort of nut milk. This leaves me with VERY few options.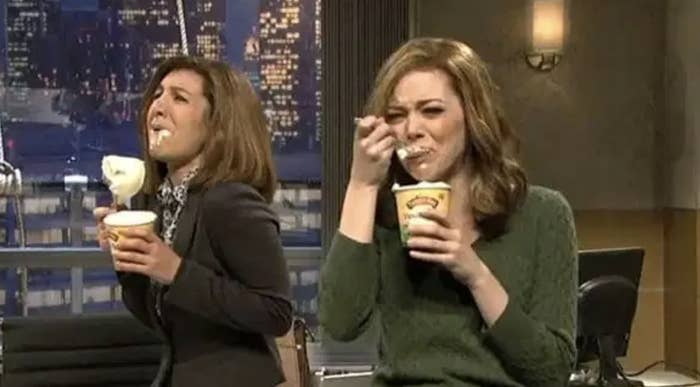 So, when I found out that Ben & Jerry's was creating dairy-free ice cream using sunflower butter... I knew I HAD to try it.
For those of you who don't know, sunflower butter is an alternative to nut butters. It can usually just be found at local grocery stores, in a few different varieties from smooth, to crunchy, to organic.

I picked up the Crème Brûlée Cookie flavor from my local grocery store. There are two other flavors: Milk & Cookies and Mint Chocolate Cookie. All three of these flavors are vegan.
I decided to go with the Crème Brûlée Cookie flavor primarily because I LOVE caramel, but also because I felt like the other two flavor options would easily mask the sunflower butter taste. Also, I was extremely curious to see if Ben & Jerry's would be able to mask the strong taste of sunflower butter, even ever so slightly.


I would rate this ice cream a 10/10 for overall texture: soft ice cream with beautiful chunks of cookies, and incredible salted caramel swirls. Then, I'd give it an 8/10 for overall taste because the sunflower butter flavor was a bit strong.

I highly recommend this for anyone who is lactose-intolerant, vegan, or allergic to tree nuts. If you've tried any other flavors, let me know your thoughts!