I Just Tried Ben & Jerry's Newest Dairy-Free Ice Cream And You Should Too
If you're vegan or dairy-free, you should know about this.
Hi Guys! I'm Abigail, and I'm lactose intolerant and allergic to peanuts and tree nuts. This rules out almost all ice cream, as ice cream includes dairy — and dairy-free alternatives almost always include some sort of nut milk. This leaves me with VERY few options.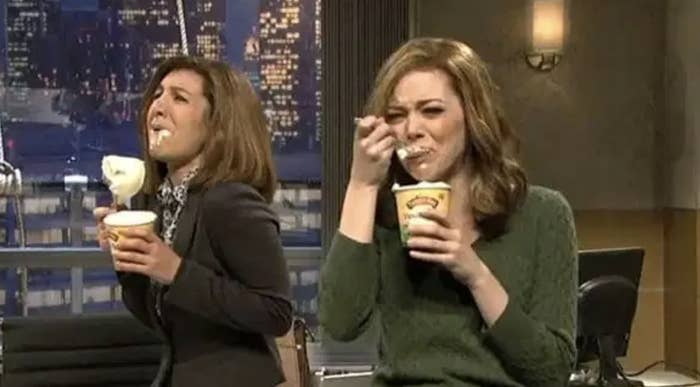 So, when I found out that Ben & Jerry's was creating dairy-free ice cream using sunflower butter... I knew I HAD to try it.
For those of you who don't know, sunflower butter is an alternative to nut butters. It can usually just be found at local grocery stores, in a few different varieties from smooth, to crunchy, to organic.

I picked up the Crème Brûlée Cookie flavor from my local grocery store. There are two other flavors: Milk & Cookies and Mint Chocolate Cookie. All three of these flavors are vegan.
I decided to go with the Crème Brûlée Cookie flavor primarily because I LOVE caramel, but also because I felt like the other two flavor options would easily mask the sunflower butter taste. Also, I was extremely curious to see if Ben & Jerry's would be able to mask the strong taste of sunflower butter, even ever so slightly.


I would rate this ice cream a 10/10 for overall texture: soft ice cream with beautiful chunks of cookies, and incredible salted caramel swirls. Then, I'd give it an 8/10 for overall taste because the sunflower butter flavor was a bit strong.

YES.
I highly recommend this for anyone who is lactose-intolerant, vegan, or allergic to tree nuts. If you've tried any other flavors, let me know your thoughts!