Unless otherwise specified, all sizes in this post are listed in women's.
1.
A two-piece lounge set that's about to be your go-to outfit this season (and beyond). Reviewers swear it's super comfortable. You'll feel put together and chic, even if your only human interaction is grabbing your dinner from the delivery driver.

Promising review: "This is a cute and comfortable two-piece set. The fit was as expected, and these pieces could easily be worn for travel or just lounging around the house. They washed up nicely, but I wouldn't recommend putting them in the dryer due to possible shrinkage." —H. Brien

Get it from Amazon for $50.99+ (available in sizes S–XL and in 20 colors). 
2.
A pair of sweatpants here to ~widen~ your selection of choices when you go to grab something soft from your closet. You'll grab these for the days when there's a chance you *might* leave the house because they'll look so cute when you do.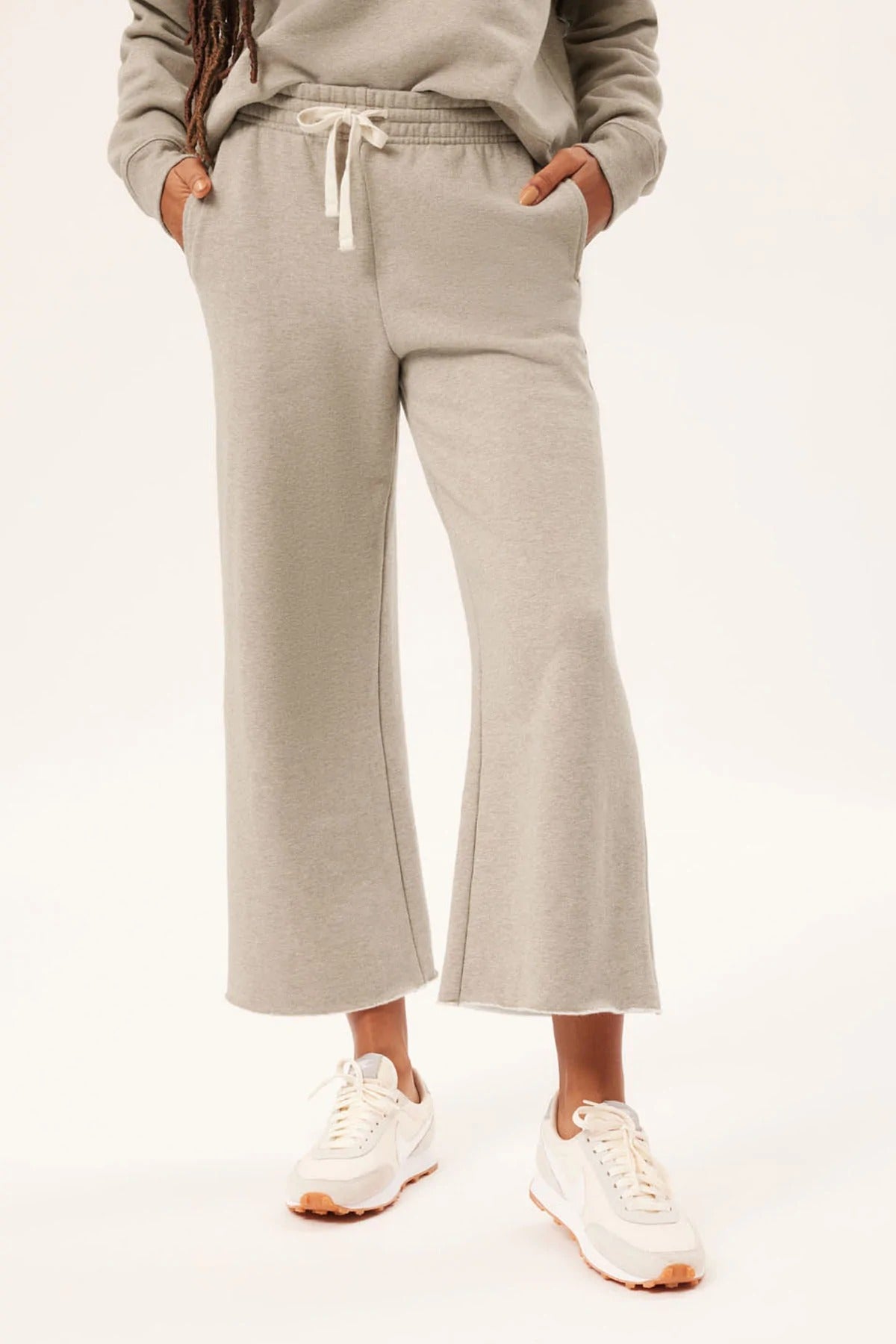 Promising review: "These were the perfect pants, coupled with the 50/50 half-zip sweatshirt, for a 20-hour plane ride in style. They looked great and put together, but they were also super cozy. I received loads of compliments! They seemed to run a little smaller than my usual GC attire. I would definitely recommend!" —Jessica P.
Get it from Girlfriend Collective for $78 (available in sizes XXS-6X and in five colors). 
3.
A Princess Diana embroidered sweatshirt showing her in her *iconic* revenge dress you'll be so obsessed with, you won't want to take it off at the end of the day. (But it's okay because you can always put it on again tomorrow.)
Viable NYC is a woman-owned small business based in New York! Plus, 10% of proceeds from this sweatshirt go to suicide prevention and awareness.
When I came across this sweatshirt while scrolling TikTok, I just knew I HAD to own it. I've loved Princess Diana for years now, and this look is unmatched. And ever since this sweatshirt arrived, I basically haven't taken it off my body. It is so perfect. It's soft and comfortable and yet so chic. I paired it with my faux-leather shorts to show a more dressed-up look. If you're a fan of Diana, you NEED this sweatshirt. Or check out the other designs in the shop, because there are so many other great styles.
Get it from Viable NYC on Etsy for $53+ (available in unisex sizes S–4X and in two styles).
4.
A drawstring jumpsuit you'll find yourself reaching for morning after morning because the simplicity means you don't have to even think about pairing a top and bottom together. You'll feel (and look) so put together that you'll crush your to-do list.
Promising review: "Originally, I wanted a comfy outfit for air travel and bought this before my last trip to Mexico. As soon as I put it on, I fell in love with it. I now live in it. It's comfortable and fits perfectly. I will be purchasing more!" —Meg Fanslow
Get it from Amazon for $32.99+ (available in sizes S–XXL and 15 colors and styles).
5.
A crewneck sweater that's oversized enough to wear with leggings because a sweater + leggings = the ultimate lounging outfit combo. Seriously, you may just want to add a couple of colors to your cart now so you can have them in rotation in your wardrobe. 

Promising review: "This is a great loose fitting sweater. So comfortable. Great to lounge around the house in sweats or throw on some leggings or jeans and run errands. I wear it a lot." —Michelle S.
Get it from Amazon for $41.99+ (available in sizes XS–XL and in 32 colors and styles). 
6.
A bodysuit one reviewer calls "the comfiest thing I own," which may be the highest form of praise. The stretchy material + one piece mean it's super easy to throw on, even if you do plan to leave the house at some point.

7.
A basic long-sleeve tee you really can't go wrong with because you can wear it with jeans, leggings, or sweats. Bonus: it's so soft that you may not even want to take it off before you go to bed at night.
Promising review: "This is amazingly comfy and perfect for lounging around or when the weather dips down and you don't want a super heavy one but don't want a super light sweater either. The pockets make it even better!" —Tam
Get it from Amazon for $21.99+ (available in sizes 14–28 and in 29 colors and styles).
8.
A pair of printed leggings with pockets on the sides, which will essentially solve the problem of what to do with your phone when you wear leggings and a sweatshirt. These are made with a buttery soft fabric, so you'll want to wear them all the time, even your rest days.

Get them from Athleta for $99 (available in sizes XXS–3X and regular, tall, and petite varieties). 

9.
A pair of overalls I'm pretty sure are an ~overall~ great purchase because you can wear them now with a long-sleeve shirt or sweater underneath and then when spring and summer finally arrive you can swap for a t-shirt or tank. It's a versatile piece that's basically a must.
Promising review: "I saw this outfit on TikTok and thought there was no way I could pull these overalls off as well as she could in her 'Hobbit'-esque aesthetic. THESE LOOK AMAZING ON EVERYONE!!! The overalls are super flowy and comfortable! I'm 5'10" so if there are any tall girls wondering if this will fit the answer is YES! It does crop a bit above your ankles, but I think it looks super cute. The pockets are functional, too!" —Emma
Get it from Amazon $25.99+ (available in sizes S–3X and in 21 colors and patterns).
10.
A half-zip pullover sweatshirt for a sophisticated yet oh-so-comfortable layer you'll find yourself wearing whenever you get the chance. No matter if that's on a video call with your boss or a random Tuesday night. It'll eventually turn into a staple in your wardrobe.

Promising review: "I saw this in TikTok, and I knew I had to have it. It's so soft and warm. It fits slightly oversized. Love it!" — Alejandra de avila
Get it from Amazon for $36.99+ (available in sizes S–XXL and in 21 colors). 
11.
An Aerie waffle shirt you won't be indecisive about — as soon as you get the package and try on this oversized layer, it will be an instant hit. You can snuggle into it or wear it to run errands.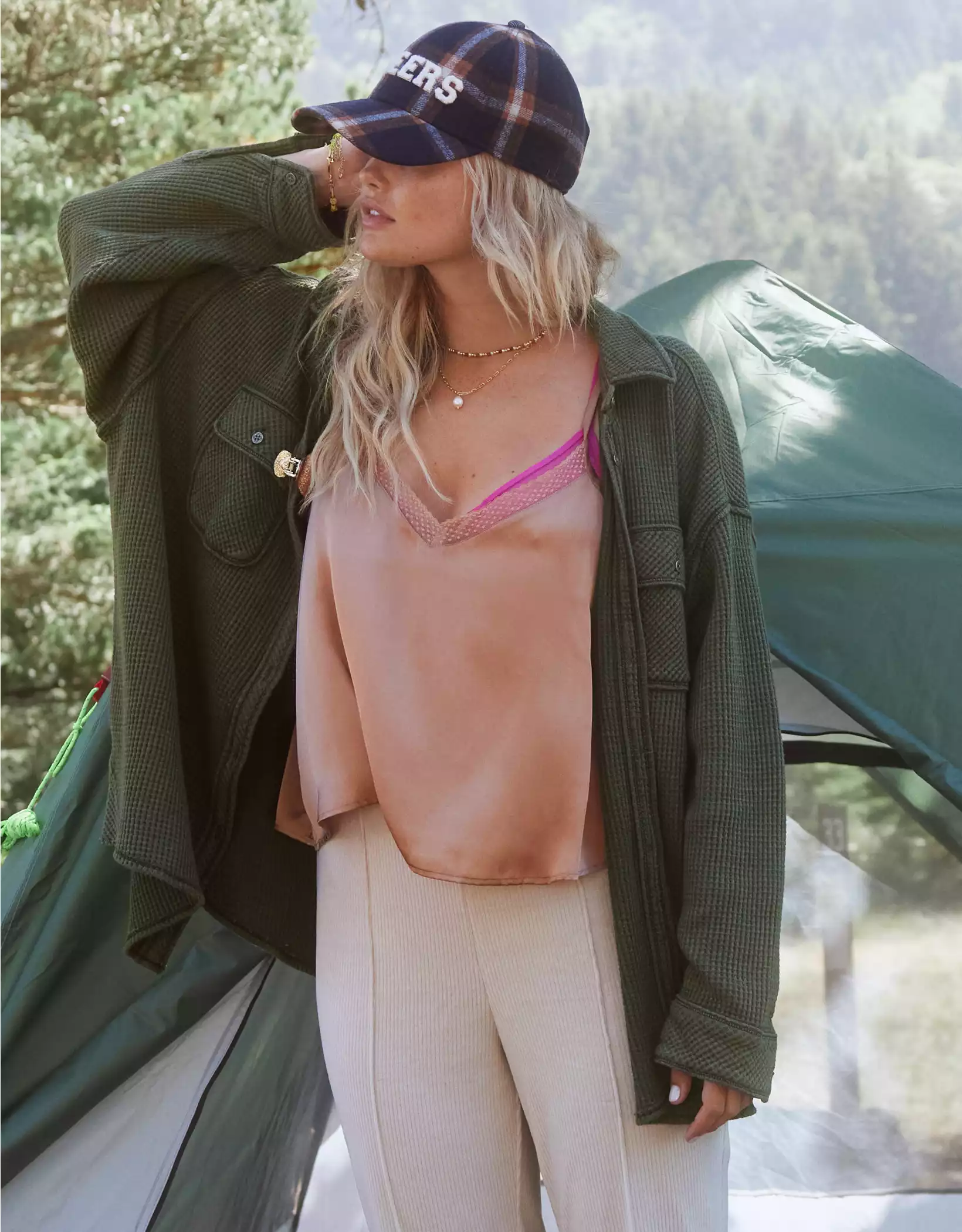 Promising review: "This waffle button-up is so versatile! Easy to layer, dress it up, dress it down. It is also very comfortable! Every time I wear it, I have had random women come up to me and ask me where I got it from!" —ERICA

Get it from Aerie for $50 (originally $69.95; available in sizes XXS–XXL and in 12 colors). 
12.
A Cloud Knit long sleeve wrap for a super chic "balletcore" look that can take you from a post-workout class to binge-watching your favorite show on your couch.

Promising review: "I AM OBSESSED! I bought this as something to use as a cover before or after a workout, or even while lounging around. It fits like a dream, is super soft, and I feel incredibly chic wearing it. I'm NOT a dancer, but I have found the aesthetic of ballerinas to be so elegant. I really hope they make it in more colors because I want more than one." —Sydney
Get it from Outdoor Voices for $68 (available in sizes XXS–XXXL and in three colors). 
13.
A tie-dye hooded sweatshirt pretty much perfect to wear at least three days a week because it's so comfy yet stylish.
Promising review: "I LOVE this sweatshirt! It is the perfect price point to jump on the tie-dye trend. It's a lightweight sweatshirt, which I love because I don't overheat indoors. It's incredibly soft and comfortable. I definitely recommend purchasing!" —Nicole Weick
Get it from Amazon for $19.99+ (available in sizes 14–26 and in seven colors).