Jimmy Kimmel Asked A Bunch Of People On The Street Obvious Questions But They Could Only Get Them Wrong
Spoiler alert: everyone is dumb.
Contestants were first asked, "what does IQ stand for?"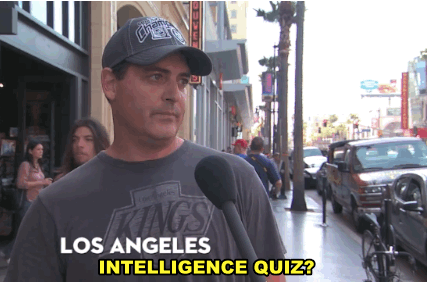 To be fair, wtf does IQ stand for?
Finally, they were given a trick question, "you're at a pizzeria and there are 17 slices. All but 9 are eaten. How many are left?" Think about it for a second.