My memories of the iconic San Francisco lesbian bar the Lexington Club exist as little fragments: getting called on during a dating game (terrifying!), being gently scolded by owner Lila Thirkield for having an open container outside during Halloween (embarrassing!), getting fucked in the bathroom after my band played down the street at Amnesia (disgusting!), meeting an ex "to talk" but instead picking up some random cisgender dude (it happens).
It makes me sad to think the next generation of just-moved-to-the-Mission baby dykes with their fresh tattoos and healthy livers won't have a place like this to call home. But then I remember that those 21-year-old lesbians can't afford to move to San Francisco anyway (median rent for a one-bedroom in the Mission is currently around $3,400). Wherever they are, god bless 'em, and may they find their people.
When I first heard the Lex was closing, I was actually a little surprised by the major onslaught of THE FEELZ the news brought, considering the fact that I, like most people I know, hadn't really been there in a minute. And by a minute, I really mean the minutes that I spent at the Lex were few and far between once I got out of my turbulent twenties. My career, my Netflix, my dog, my domestic partnership, and my and distaste for drama were all things that kept me from making the three-block trek through the Lex's bright red doors.
Well, that's not exactly true — I found myself there every so often during a weekday happy hour, perched on the edge of a church pew, my Taqueria Cancun veggie burrito, chips, and two salsas spread across the stained and inlaid tables. The Lex was my default but infrequent meeting place when I wanted to catch up with a lady friend over a quiet drink, and in that, I was not alone. That trend, Thirkield explained to me, was why she decided to shutter the bar after running it for 18 years: "I opened a bar where we only want less than 5% of the population to come in ... We have the worst business model ever, right? Here's the bottom line: Things slowed down. Our sales were down." I first found out about the Lexington Club through Michelle Tea's novel Valencia. A girl – who shared my love of cocaine and Jarvis Cocker, who clandestinely kissed me for the first time on the roof of my college apartment while my nine straight roommates watched sitcoms below — told me about the Lex as she gave me a copy. I read Valencia after graduation, lazily slurping liquid Vicodin in a hammock at my parents' house in San Diego while recovering from a long-overdue tonsillectomy. Drugged and directionless, I daydreamed about dyke life in San Francisco.

I first visited the Lex in 2000, the same year Valencia was published. I was in my early twenties and had moved into a $1,600 three-bedroom flat (my share was roughly a third) on the corner of 22nd and Guerrero, four blocks from the bar. The leaseholder was at least 10 years older than me, a club promoter/phone-sex operator/preschool teacher who wore a uniform of brightly colored slip skirts and knee-high socks. My first night in her house, two of her friends came over. One was a dancer at the Lusty Lady (the world's only unionized worker-owned peep show co-op, now closed), and the other, the frontwoman for an anarcho-queer punk band. She carried a bucket of white paint in one hand and a hula-hoop in the other as we headed down the street. As we approached a new-looking BMW parked on Valencia, she dipped her brush into the bucket and flung it at the passenger side door. In the doorway of a newly opened pricey restaurant, she hula-hooped for a few minutes and then urinated. "YUPPIES, GO HOME!" she shouted at the horrified patrons waiting to exit. We continued on to the Lex.
"Drugged and directionless, I daydreamed about dyke life in San Francisco."
It was very dark inside. The place glowed red. There were giant photographs of mostly naked women on the walls. We made our way to an open table against the back wall. Next to us there was a woman reading tarot cards. We sat down and my three companions — who, by that point, I was completely terrified of — surveyed the room for that mythical someone that no one had slept with. "I don't know why I keep coming here," one of them said. "This bar steals my soul." I ordered a Long Island iced tea.
Over the next 15 years, my drink order became more sophisticated and I got to be friendly with some bartenders, but I was never an insider. I didn't sit at the coveted corner with its proximity to the restrooms and unobstructed view of the front door; I didn't get the text messages when celebrities like Zac Efron, Quentin Tarantino, or the L Word cast dropped by; and, like most people I know, I learned of Lila's plans to close the bar via a Facebook post.

I felt like I'd been punched in the stomach. It seems like almost every day now, one beloved San Francisco business or another announces that the neighborhood has changed and that it's closing up shop. I had just assumed that the Lex would always be open for me if and when I needed a safe space. I actually move pretty freely through a lot of different spheres, but I have friends who don't. Homophobia and transphobia still exist, even in San Francisco, which is why a place like the Lexington Club is — was — so important. It's wild to think that there's no longer a full-time lesbian bar here. I thought I had been completely desensitized to this type of change, but there I was, standing in the dark at the top of my stairs, scrolling through the anguished comments on Lila's post, too shocked to turn on the light.
I'd known Lila for years; we would always say hello, but we were never close. It seemed like a long shot, but I sent her a Facebook message, something along the lines of: "I'm sure you're getting a ton of messages like this, but please let me tell your story." The next day I ran into a friend, another documentary filmmaker named Susie Smith who I've known for just about as long as I've lived in SF. She said she had also contacted Lila about doing a project and we decided to collaborate.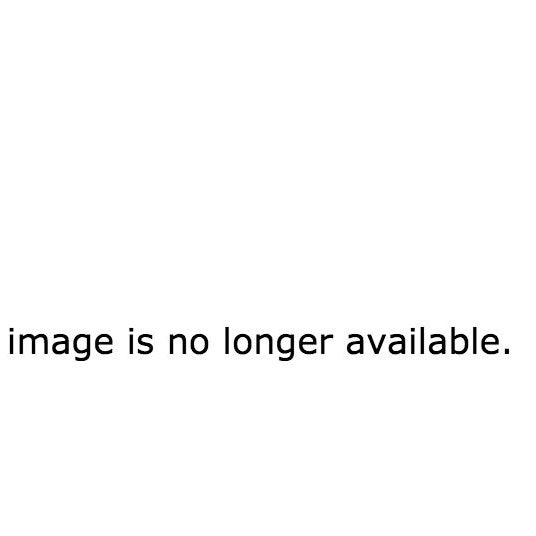 And so the Lexington Club Archival Project was born. Our mission was simple: Document the sights and sounds of this iconic space before it closed forever. We got Lila's blessing and made a plan to start filming in December after I returned from a trip to South America, which had been a birthday present from my girlfriend.
With just a few weeks and a small crew of volunteers, we started recording interviews in the bar. A week or so into production, Susie's father passed away suddenly. My girlfriend of three years, who I'd considered proposing to in Argentina, dumped me at the foot of the Patagonian Andes. I got laid off. Some mornings, the Lexington Club Archival Project was the only reason I got out of bed. Some mornings, on days we weren't filming, I didn't at all. I lost 20 pounds. I resumed an unrequited love affair with painkillers.
"Some mornings, the Lexington Club Archival Project was the only reason I got out of bed."
We kept filming. We interviewed Lila, who teared up as she explained her decision to sell. We filmed what would be the last New Year's Eve party at the Lex. We interviewed Sunny Haire and Yvette Pierce, the original bartenders and managers. Sunny recounted how, in 1997, lesbians were so excited to have a place of their own that on opening night there was a line around the block. Yvette shared how business was so good those first few years that with just a few shifts a week she was able to take her mother to Hawaii for her first real vacation ever. We scanned through opening night photos by Ace Morgan. We dug through hundreds of Polaroids from the camera they kept behind the bar (there are a few photos of a blue-haired Michelle Tea). We combed through the archives of the Gay and Lesbian Historical Society. We interviewed Tribe 8 frontperson Lynn Breedlove, who got verklempt as he explained to us that the Lex was one of the first spaces where dykes and trans men socialized, integrated and mobilized together. Longtime manager Benjamin McGrath shared his story of transitioning behind the bar. We cried a lot during those interviews — sometimes for reasons that were obvious to everyone; sometimes for those reasons only we knew. When I came out to San Francisco in 2000, the Lexington Club was a beacon of hope — the lesbian lighthouse in a gay mecca. It was THAT MYTHICAL PLACE of openness and acceptance, where you could find friends, lovers, community — except that it wasn't a myth. It was real. And it's funny to me that 15 years later, after so many of life's twists and turns, the bar once again holds that place for me. Working on this project has given me focus during a period when I'd be otherwise adrift, and reconnecting with my community couldn't have come at a better time. In documenting the bar's history, I'm reminded that not everyone had the same experience as me — but mine certainly wasn't unique.

"These recent events are a sign that no matter where folks end up, they won't go quietly."

Before the bar closed for good, we filmed another 40 or 50 interviews. My ex and I had our last banal breakup convo (who gets to keep the Prius) at a table by the window. We filmed the nooks and crannies, the graffiti in the bathroom, the pee hole in the basement. We filmed the line of people around the block waiting in the pouring rain to get into the closing parties. We left the San Francisco International Film Festival premiere of our short film "Never a Cover" (cut from our first few months of filming) to capture the last night of service. I shot hundreds of portraits in the bathroom. I fell for someone new (incidentally, "I'm a making a documentary, can I take your portrait?" is, like, a pretty great pickup line). I started eating and sleeping again. I stopped taking pills.
We're still filming. We've been talking to politicians, artists, activists, regular old patrons and just neighborhood people who have opinions and sometimes ambivalence about the disappearance of the last dyke bar in San Francisco. We were filming over pride weekend when a splinter group of an estimated 4,000 people called Take Back The Dyke March chose to take the original route down 18th Street past the Women's Building and the old Amelia's to protest the displacement of dyke and trans communities. We were filming after the march when a dance party of radical anarcho-queers commenced in front of the shuttered Lex. We were filming as the police arrived with motorbikes and paddy wagons. We filmed as protestors chanted, "We remember Alex Nieto!" We filmed as billy clubs and beer bottles went flying. We filmed the forceful arrests and, after the police left, the boisterous party that started right back up again.
In terms of San Francisco's queer/lesbian culture, the Lex's martyrdom served as a tipping point that propelled a large number of artists and activists (and inactive activists like myself) into motion. In the months leading up to and since the bar closed, the community has organized marches and protests and parties, and created films and photos and paintings and comics and tattoos and one-woman shows, as a way to memorialize and reclaim lost spaces. It's still unclear if the outpouring of nostalgia is enough to counter the rapid development of the city and subsequent displacement of its residents that has accompanied the influx of new money — but if anything, these recent events are a sign that no matter where folks end up, they won't go quietly.
We're planning on finishing production in the spring of next year, after the anniversary of the bar's closure. There's been a lot of speculation about where the community will gather — if that concept of a brick-and-mortar meeting spot is even relevant anymore — and if all the queers, artists, and activists will be pushed out of San Francisco entirely. "Where to now?" That's the question we ask everyone we interview, and the question everyone asks us. I don't have the answer. But just the other day I got a Facebook invite to join "Guerrilla Dyke Bar" — a new monthly pop-up/takeover for dykes and their queer friends. Let's just hope there's a bathroom with a decent deadbolt. Location TBD.