Lesbian History Week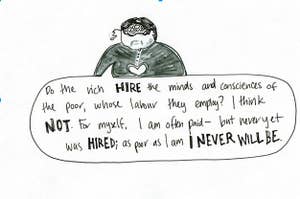 Jessie Craigen is barely mentioned in footnotes about working-class women in the British suffrage movement. To me, she's a hero.
Sappho is just the beginning.
The queen of '60s pop who gave us "It's my party and I'll cry if I want to" deserves to be remembered as an outspoken advocate for queer and women's rights — not just a footnote in music history. Here's to the gay grandmother we've always needed. When a queer mecca like San Francisco runs out of dyke bars, is the future of the city's lesbian culture merely in flux — or is it in jeopardy? To find out, I documented the sights and sounds of the iconic Lexington Club before it closed forever. I wouldn't be the editor — or the person — I am today if I hadn't read the work of these extraordinary women. Various writers look back on the queer ladies who came before us.