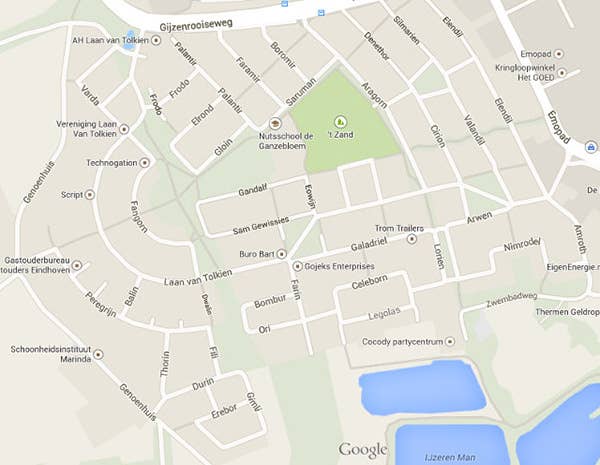 That's a conversation you could actually have if you lived in Geldrop. The Dutch town has a population of 28,000 people and has street names that would be right at home in J.R.R. Tolkien's Middle-earth.
They've taken names from the Lord of the Rings as well as The Hobbit. You could live on Fangorn or even Thorin.
It's a fun idea, but I have to wonder how often street signs get stolen.