Co-Authors Of "Tiny Pretty Things" Discuss The Netflix Adaptation And What's Next
In this Q&A, the smash duo behind Tiny Pretty Things talk about their Netflix adaption and what their future holds.
Dhonielle Clayton and Sona Charaipotra have a lot on their plates. Their co-authored novel Tiny Pretty Things, about three girls who will stop at nothing to become prima ballerina at their elite ballet academy, is Netflix's latest book-to-show adaption. In its release week, the ballet drama has charted number one across all the shows on the streaming service. Through their literary development company, Cake Literary, they work with writers on crafting their stories and bringing them to fruition. And that's not to mention their solo projects. (Full disclosure: Clayton and I co-host a writing podcast, Deadline City.)
I got a chance to chat with Clayton and Charaipotra via email about their work being adapted, and more solo projects just over the horizon.
Zoraida Córdova: You've both been non-stop working since lockdowns began in March. How are you both?
Dhonielle Clayton: Quarantine has been a wild ride just like it's been for the entire world. There are good days and there are bad days. We are both so grateful to have safe, healthy families, more than anything else, and the ability to keep working on fun stories we get to share with the world.
ZC: What was it like watching the book you two wrote out there for everyone to see?
Sona Charaipotra: It's been really surreal, like watching little fragments of your imagination get up and walk around, fully come to life. Seeing the school, the characters, the dancing, the drama, all right there on the screen has been the most wonderful experience.
ZC: Dhonielle, you were an English teacher at a ballet school just like the one in Tiny Pretty Things. Tell me about that influence in the vivid details of the pressures these girls have to endure.
DC: My time as an English teacher and resident adviser at a pre-professional ballet school anchored us in the world of ballet. I got to see the lives of ballet dancers from the inside and up close. I watched classes daily, taught them all things English Language Arts, and witnessed all the ups and downs of the ballet rollercoaster. The details in the book come straight from all that I witnessed but also from interviewing many of my students (who are now major ballet stars across the globe) and having them serve as early readers for the books to vet the details. Of course, we exaggerated many elements for the drama of it all — ballet must have pizazz! — but the heart of the characters' emotional struggles, the ballet terminology, and the dancing details are all gleaned from real world examples.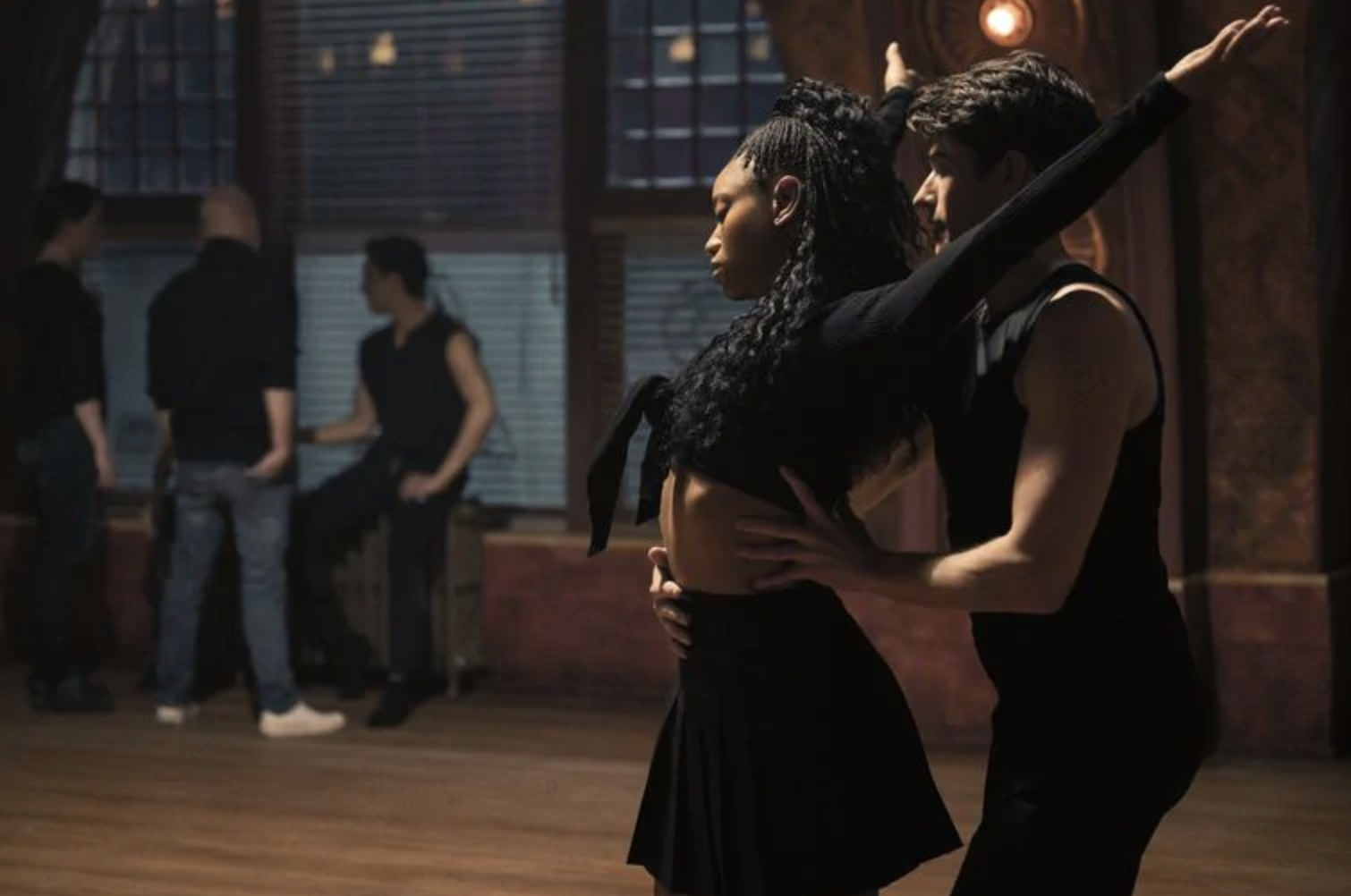 ZC: Sona, you have a background in journalism. Did that inspire the mystery/investigative elements of Tiny Pretty Things?
SC: As a journalist, I write mostly about entertainment (and now parenting!), so I was actually interviewing the cast of Pretty Little Liars a lot around the time Dhonielle and I were in grad school together. I really loved the mystery and drama of those shows, so when she told me about her work at the ballet school, I suggested she incorporate those kinds of elements into her story. It clicked, and we decided to collaborate.
ZC: Your producers invited you to the Tiny Pretty Things set. You both got to meet your ballet stars. Tell me about that moment.
DC: We're really excited that we got to go to the set and meet the cast and crew of the Netflix adaptation. We flew to Toronto and spent two days watching the filming process, hanging out with our producers, and getting a sneak peak at the show. As we walked around the set, it felt like moving through a living dollhouse made from our book and our very own characters had been plucked from our brains and were walking around. When we first met Casimere Jollete, the actress who plays Bette, we looked at each other in sheer shock. She looked exactly how we'd imagined her. It still feels so wild and surreal.
ZC: As novelists, how do you separate the book from the screen adaption?
SC: It's definitely been an interesting process. We have to keep reminding ourselves that the books serve as the root of the story, but the adaptation, while based on the books, is also its own entity, one that stands on its own. The show definitely made some big changes from the duology, but it really still captures their essence — the competition and ambition, the drama, the emotion, and our signature plot twists. We got to watch the season shortly before the rest of the world, and it was a wild ride. Definitely binge-worthy.
ZC: What's next?
DC: We're excited to share some details about our next collaboration. We crafted another edge-of-your-seat thriller that deftly tackles contemporary themes, including racism, body issues, bullying and sexual assault. Our next book Rumor Game is a politically-driven thriller set at a posh private school for the children of DC's elite — the movie Gossip meets One of Us Is Lying (or should we say, all of us are lying!) The novel follows three girls whose lives are forever changed as an innocent rumor takes on a life of its own with disastrous, and dangerous, repercussions. It hits shelves in Winter 2022 from Disney/Hyperion.
Ladies, thank you for your time! You can binge Tiny Pretty Things on Netflix now — and if you've already watched, the wait for Season 2 begins!