1.
Derek Zoolander is back, and we couldn't be more excited.
2.
(You know, THIS Zoolander.)
3.
He's joined by all our favorites, like Mugatu....
...who's at least three times bigger:
4.
Owen Wilson as Hansel still has all the moves:
5.
The staggering gorgeousness of Penélope Cruz is borderline hard to look at:
6.
Although you'll barely recognize her, Kristen Wiig and her insane costumes are *glorious*: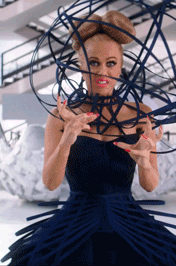 7.
There's selfie inspo for dayyyz:
8.
Zoolander and Hansel's friendship will continue to give us BFF goals:
9.
And the celeb appearances are straight-up unbeliebable:
10.
Now just tell us there'll be a walk-off rematch, and we can pretty much die happily.
All images courtesy of Paramount.