Sex & Sexual Assault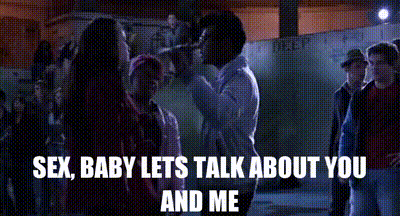 There has been a rise in sexual assault cases on college campuses in the recent years. According to the Chronicle of Higher Education there are 317 active cases of sexual assault across colleges and universities. Colleges and universities are taking an active role in preventing sexual assault and providing education to students on sexual assault and consent. Many campuses have student organizations like Step In, Speak Up that strive to end sexual assault on college campuses.
Partying & Alcohol
Partying and alcohol are a part of many college students' experience. While partying and the use of alcohol have many negative outcomes, the party culture at colleges and universities is not going away any time soon. Elizabeth Armstrong and Laura Hamilton (2015) conducted a study on women who lived in the party dorm and the effects of Greek life. Greek life is often associated with partying, hazing, drugs, and alcohol. In their book they discuss the effects of Greek life and how these women "pay for the party." Karin Fischer and Eric Hoover (2014) discuss college towns embracing the drinking culture of colleges. Within a few minutes of a college campus there you can usually find a bar with college specials and marketing geared towards college students, especially Greek students. Alcohol and partying have had disastrous effects on colleges and universities, and institutions have continued to find ways to better address this risk factor by connecting with college students to provide meaningful education.
What colleges can do to help reduce these risk factors.
Colleges and universities have a long history in providing resources to reduce the risky behaviors of sex and alcohol, but these resources have grown exponentially. With the development of offices specifically focused on these topics, colleges and universities can provide more resources and educational opportunities to students. In the book How College Works Daniel Chambliss and Christopher Takacs (2014) stress the importance of lessons learned, the varying ways of students' learning, and the importance of relationships. Institutions need to know how their students learn to be able to provide better educational opportunities on sexual assault awareness and prevention, safe alcohol use, and the party culture.
References:
Campus Sexual Assault Under Investigation. (n.d.). Retrieved from http://projects.chronicle.com/titleix/
Chambliss, D. F., & Takacs, C. G. (2014). How college works. Cambridge, MA: Harvard University Press.
Armstrong, E. A., & Hamilton, L. T. (2015). Paying for the party: how college maintains inequality. Cambridge, MA: Harvard University Press.
Taylor, K. (2013, July 13). Sex on Campus: She Can Play That Game, Too. The New York Times. Retrieved from http://www.nytimes.com/2013/07/14/fashion/sex-on-campus-she-can-play-that-game-too.html?pagewanted=2&_r=0
This post was created by a member of BuzzFeed Community, where anyone can post awesome lists and creations.
Learn more
or
post your buzz!