This Plot Hole From 'Air Bud' Will Leave You Shook
A basketball-playing golden retriever? That's ruff.
by
,
You might remember Air Bud, the greatest movie ever made about a basketball-playing dog.
I, for one, am a HUGE Air Bud fan. I think it's a perfect franchise, but one thing has always bothered me...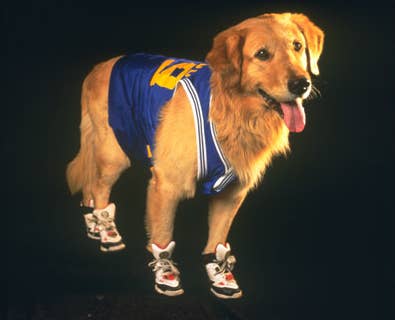 WHO IN THEIR RIGHT MIND WOULD BE OKAY WITH GETTING BENCHED BY A DOG ON THE BASKETBALL TEAM?! I mean how embarrassing would that be?! I don't care if the Timberwolves started winning games once Buddy got on the scene, I ain't sitting on the bench because of a dog!