Are you clumsy? Do you identify with the "before" example in infomercials? Are stained shirts your worst nightmare?
For me, the answer is 100% yes. Every time I go out to eat, I inevitably wind up with a few food stains on my shirt or pants (which is the real reason why I always wear black).
I had used many stain-removing products in the past, but none of them ever really worked to get the toughest stains out. And then I read about Puracy Natural Stain Remover in a BuzzFeed post (!) featuring dramatic before-and-after photos. These from a customer review really sold me: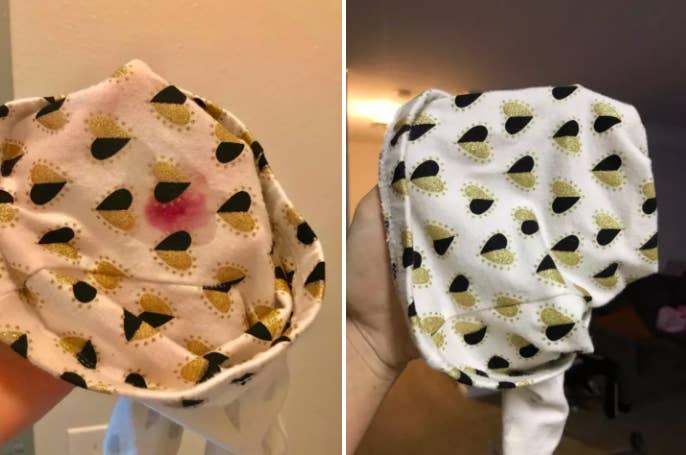 The product's description says it's nontoxic and effective at removing stains from grass, berries, blood, sweat, oil, tomato sauce, cosmetics, pet accidents, and dirt, among hundreds of others. I decided it was worth a try.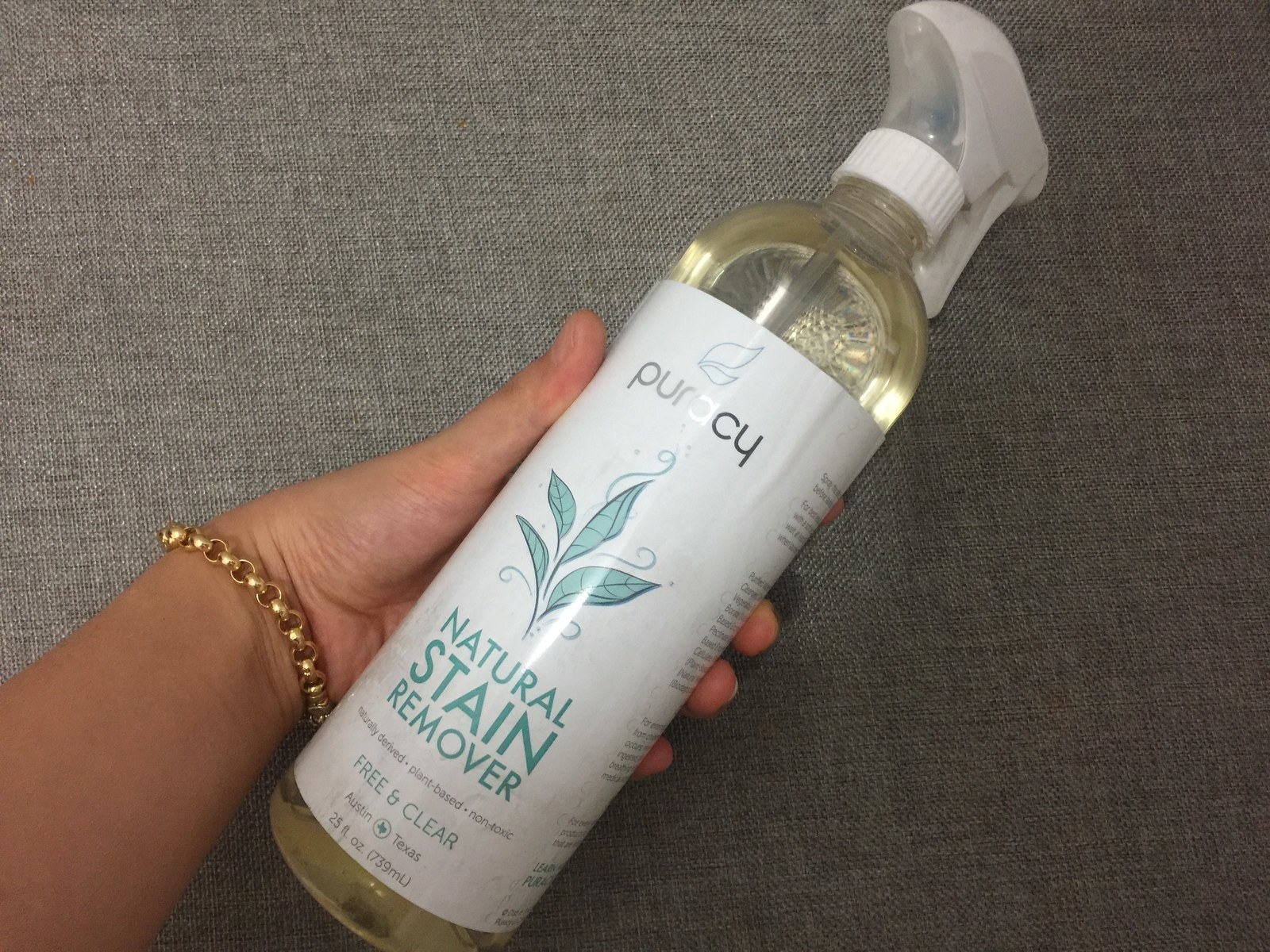 I applied the product directly onto the stain and rubbed it in. I let it set in for 24 hours, as the bottle recommends for best results. The next day, I put the shorts in the wash, and after they'd dried, I carefully examined them for results. The stain had COMPLETELY vanished.
Just to make sure the first time wasn't a fluke, I treated another seriously messed-up white T-shirt. Again, the Puracy stain remover passed with flying colors.
Before I got my hands on this product, clothes with grease stains never came out 100% stain-free, even with a pre-treatment; you could always see a faint yellow mark afterward. Needless to say, this handy stain remover will *forever* be a laundry must-have for me.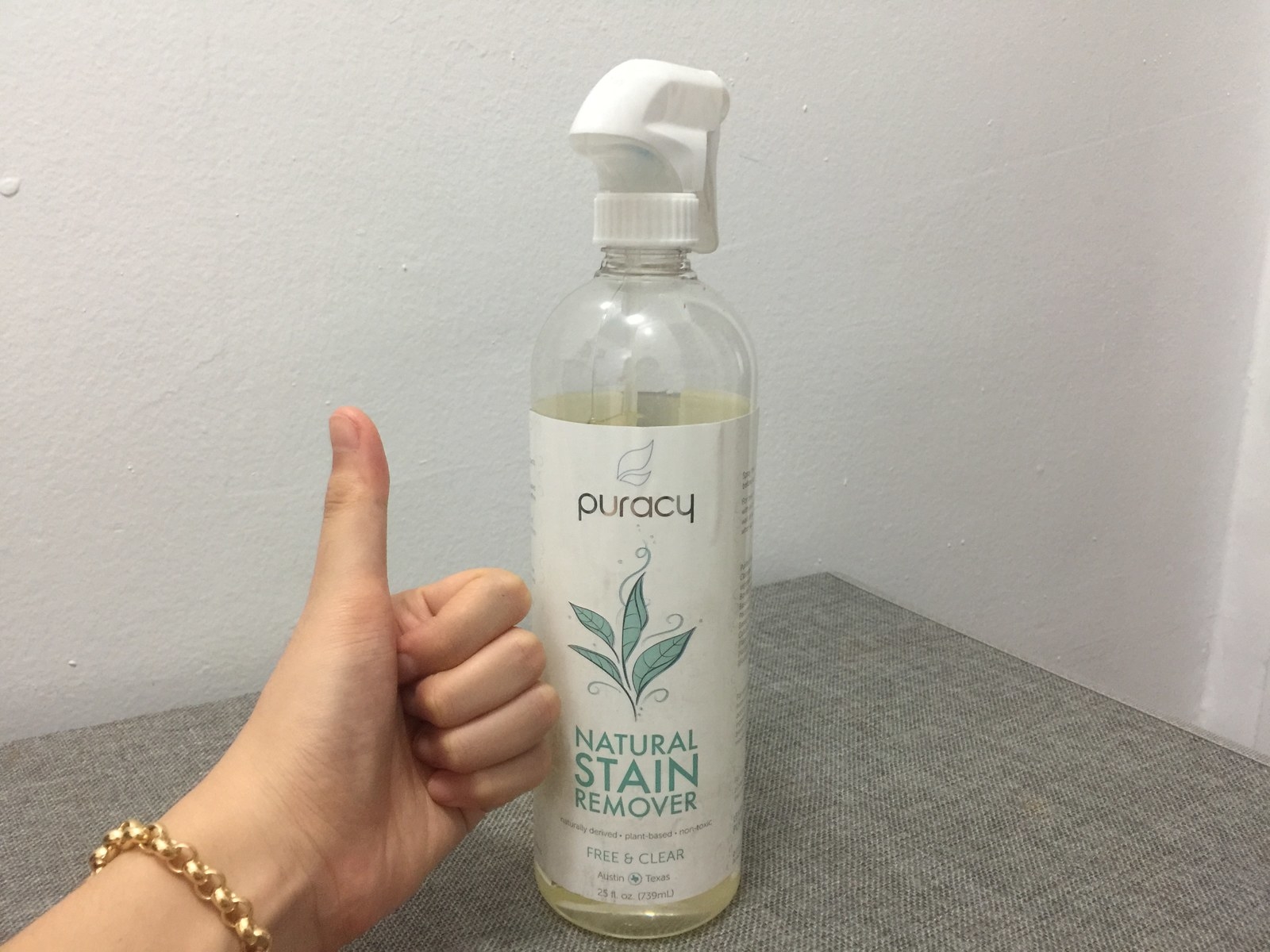 If you still need more convincing, there are over 1,000 reviews on Amazon attesting to how this product has saved countless items of clothing. The internet has spoken!