1.
Kiehl's Midnight Recovery Oil with moisturizing botanicals and oils like lavender, evening primrose, and squalane. It's designed to replenish your skin overnight. Wake up to skin that looks more radiant and less-tired so you can brag you woke up like that.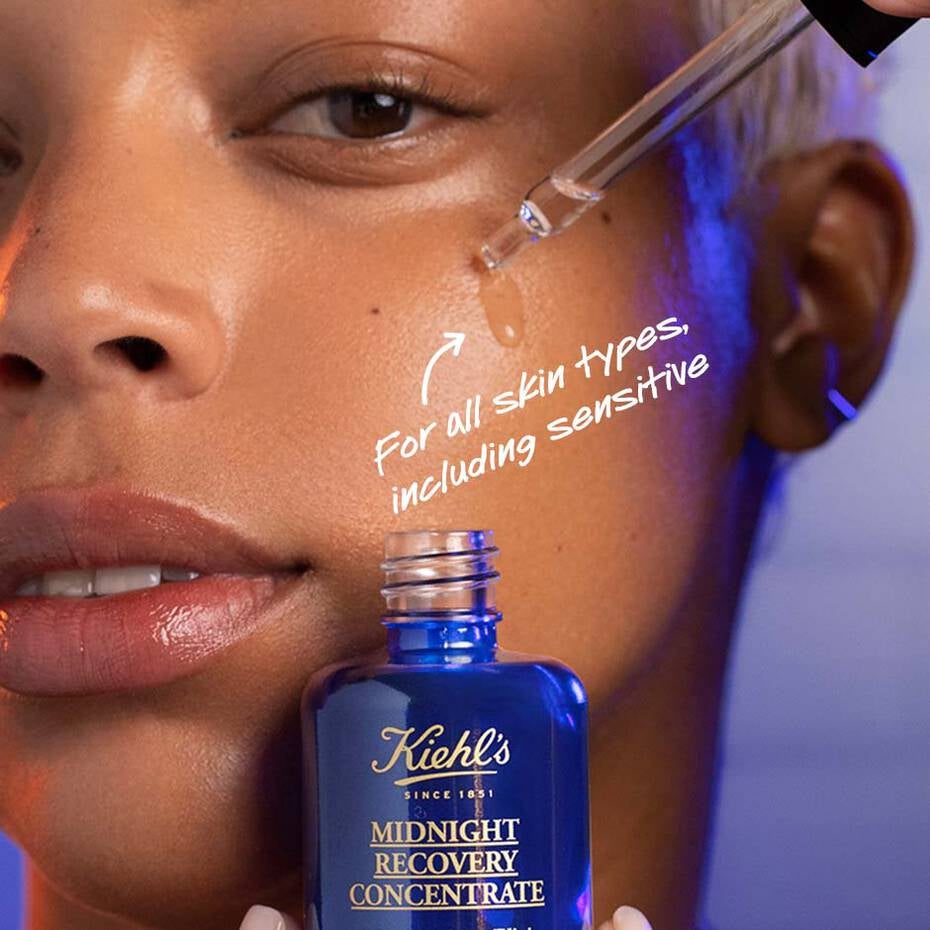 I have been using this oil for six years now. I started using it while I was pregnant and my skin looked different. It didn't look refreshed even after a full night of sleep. I discovered this oil and was hesitant to try it because of the price, but with so many good reviews, I decided to give it a go. I didn't expect to see results so fast! After just a few nights, my skin looked like it was glowing! Everyone kept asking what I was doing differently and I quickly shared this miracle in a bottle with them. I never stopped using it and it's the one thing in my routine I haven't changed. I'm so happy there's now a matching night cream and eye cream to go along with this too now.

Get it from Kiehl's or Sephora for $30+ (available in four sizes).
2.
Colgate Optic White Overnight Teeth Whitening Pen for stained or yellow teeth, featuring a precision brush for easy application so you can wake up to whiter and brighter teeth. Reviewers are loving this because "it's effective and easy to use." Remove years of stains in just one week!

The reviewer pictures above show results after just one night!
Promising review: "SO happy I decided to try this. It seemed kinda ridiculous honestly, a teeth whitening pen? Ooook. After doing strips and trays for years on and off I figured what's the worst that can happen? I'm out like thirty bucks if it sucks? Whatever. I gotta say I'm pleasantly surprised. I LOVED the idea that I can just paint it on at night and go to sleep, not waiting a half hour like the strips then peeling them off and brushing. After the first application I was pleasantly surprised in the morning to notice a subtle difference in shade. By application four my teeth were noticeably brighter. Definite downside is the clumping of the product on the bristles. I used an alcohol pad after each use. It seemed to do the trick. 10/10 would buy again. Totally worth it for convenience and obvious results alone." —A.S.

Get it from Amazon for $19.97.
3.
Moroccanoil hair treatment because it has over 60,000 5-star ratings. Reviewers are leaving it in overnight to work its magic. Infused with argon oil, this treatment detangles and conditions hair, while also boosting shine and reducing frizz.

This hair oil works on all hair types, is fast-absorbing, and free of sulfates, SLS, SLES, parabens, and formaldehydes. 
Promising reviews: "I love this hair treatment. I use it at night for an overnight treatment and during the day before styling my hair. My hair looks healthy all the time! I no longer use any other treatments. It is great right after you color or highlight your hair, because it restores it to perfectly shiny! The more you use it, the less product you need, because your hair stays looking healthy. I only use a very small amount now — about the size of a dime!" —KH

"Smells really good. Moisturizes my 4c hair very well. Promotes healthy feeling and looking hair." —Olivia M.
Get it from Amazon for $16+ (available in two sizes).
4.
Kiehl's Lip Buttermask for dried and chapped lips, infused with fair-trade coconut oil, wild mango butter, and shea butter. It repairs your pout, making it smoother and softer while you get some shut-eye.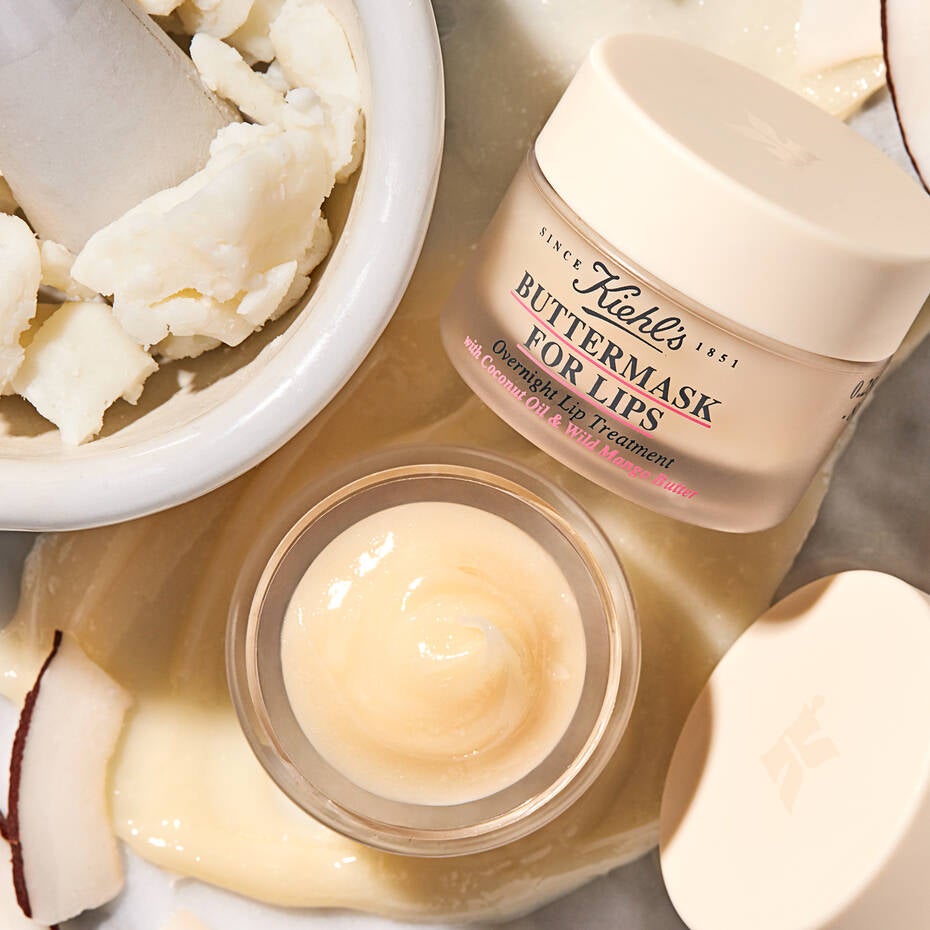 I only purchased this because I needed to spend a few more dollars to qualify for a freebie. I grabbed this from the counter expecting it to be just a few dollars because it's so small. I was shocked that it's was actually $28. I decided I'd give it a try but didn't really expect too much. I fully expected that I might have to return it for a refund. I put it on right before bed and went to sleep. When I woke up, I realized my lips felt softer than they ever had and they were not dry at all. My lips even looked healthier. I have been using it every night since. 

5.
Or Burt's Bees overnight Intensive Lip Treatment if you're looking for a more affordable option. With over 5,000 5-star ratings, this all-natural balm will have you waking up to softer, smoother, and more moisturized lips.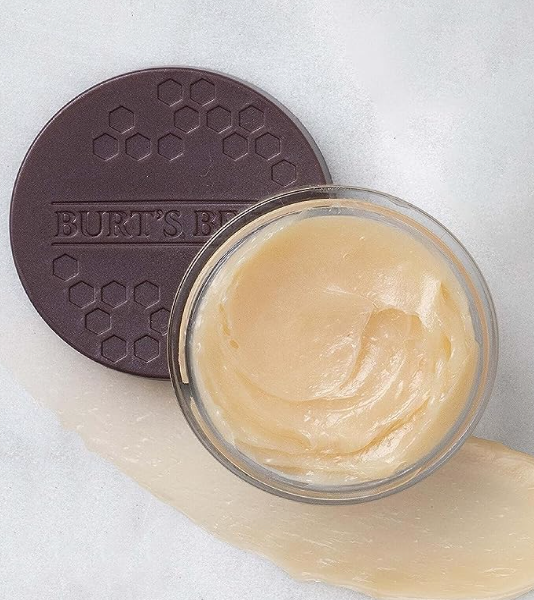 Promising review: "I bought this product because I trust the name. If you are having problems with chapped lips and sore corners of your mouth, apply this every night before you go to sleep and your lips will heal. I have tried other products and they feel good going on, but they don't solve the problem like the medicated balm by Burt's Bees! It's worth the money!" —Shannon M.

Get it from Amazon for $8.99 (available in two flavors).
6.
An overnight foot cream with olive oil and shea butter for dried, cracked skin — hey, your feet need some love too. Reviewers say this cream is a "treat for feet." Rub this on and slide into bed.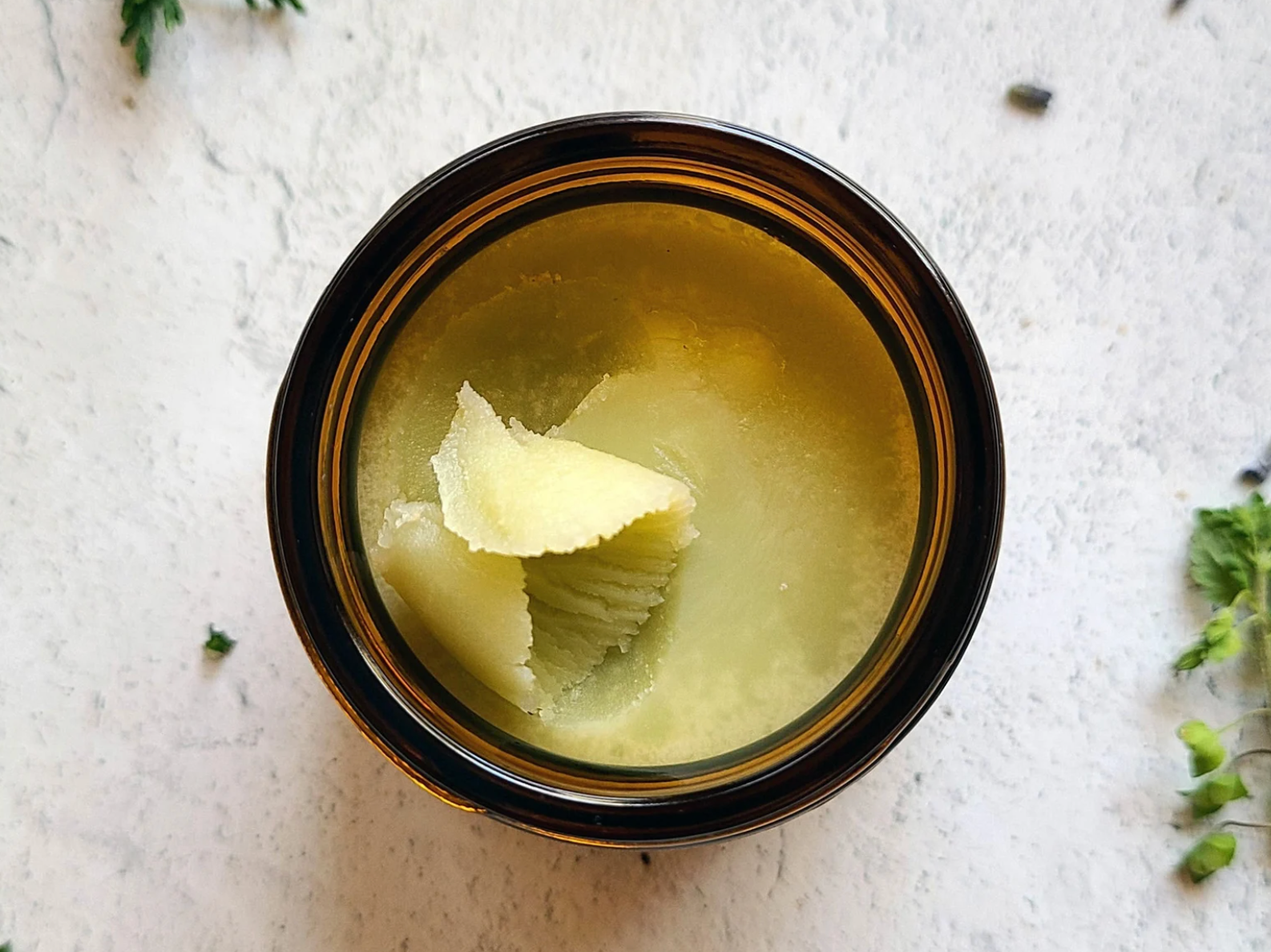 Blinking Owl Acres is a small business based in Texas committed to creating high-quality, handmade self-care items to add to your ritual. 

Promising review: "Foot care of my dreams — it's a real luxurious, breathable balm and it was so perfectly set in the jar once I opened it, I assumed it was going to be hard, but it was super soft and melted into a beautiful oil. I got the lavender and yarrow and the scent is not overpowering either — just right!" —Mariah
Get it on from Blinking Owl Acres on Etsy for $18 (available in three scents).
7.
Or, some moisturizing heel socks that you can wear to bed and wake up to softer and more hydrated feet. This gel-lined sock is infused with jojoba seed oil, olive oil, and vitamin E oil. You can also pair it with your favorite lotion, and they are reusable and washable. 

Promising review: "I used these socks with Dr. Scholls severe cracked heel balm, every night for the first week and then on and off for the next few weeks. Photos (shown above) are about three weeks apart. My heels had deep, painful cracks that would occasionally bleed, and now they're almost gone." —Manuel C. 

Get two pairs from Amazon for $14.99 (available in five color options).
8.
Tatcha Indigo Overnight Repair Serum to visibly calm irritation and strengthen you skin's barrier so you can start your day with hydrated, glowing skin. This cruelty-free cream is made with Japanese indigo extract, hyaluronic acid, and ceramides to lock in moisture, soothe skin, and reduce redness while you catch some Z's.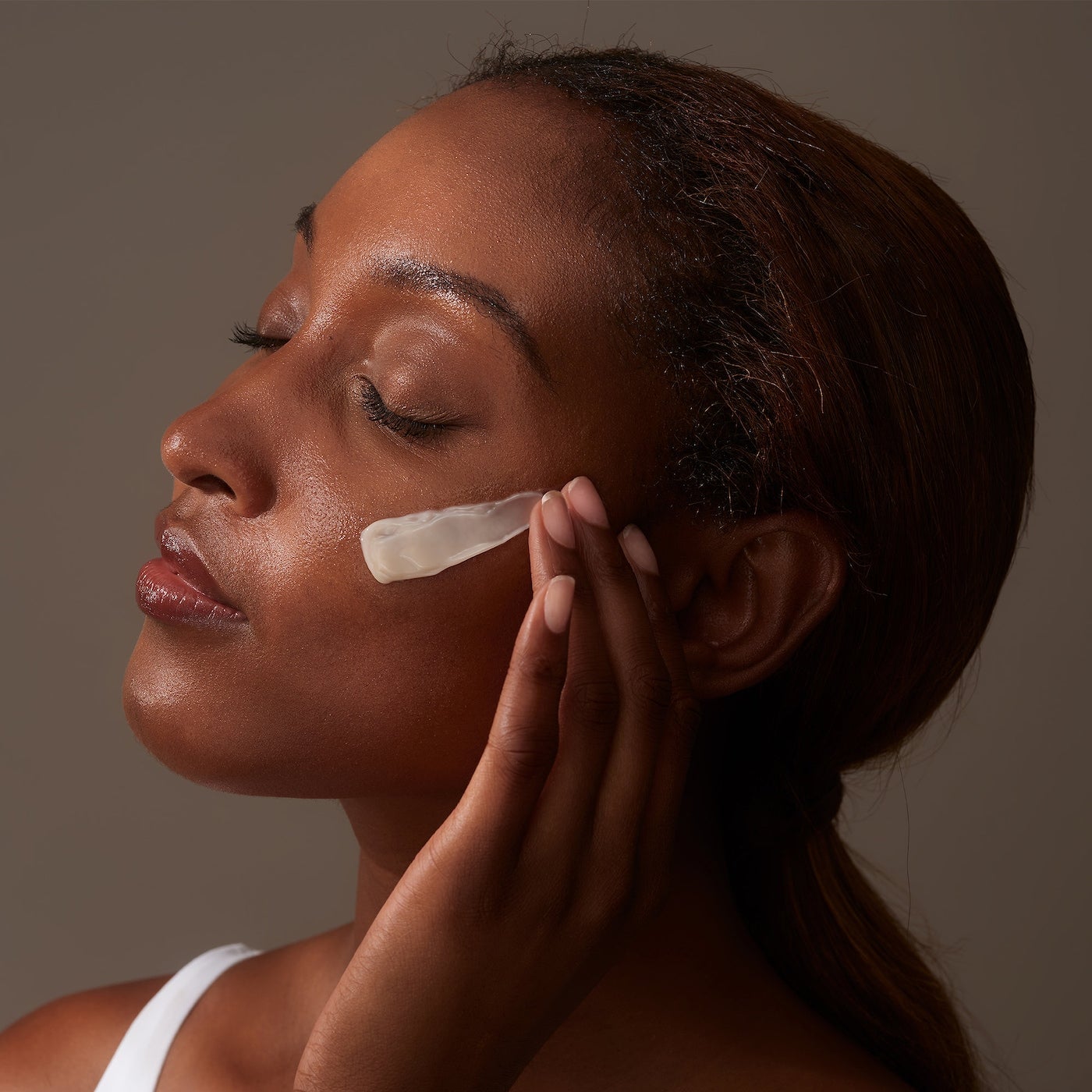 Promising review: "I am really picky about my nighttime moisturizers, and this one is 10/10 for me. Perfect consistency, little/no fragrance, and everything I want out of an overnight cream. My skin always looks balanced and refreshed in the morning, and when I don't use this consistently I notice the dullness in my skin." —Katej34

9.
Tula Overnight Eye Cream for tired eyes. Made with chamomile and green algae, this cream is perfect for helping to minimize the appearance of dark circles. Just dab this on before bed and let it do its thing. Bonus: its easy, mess-free pump delivers the perfect dose without having to stick your fingers in the jar.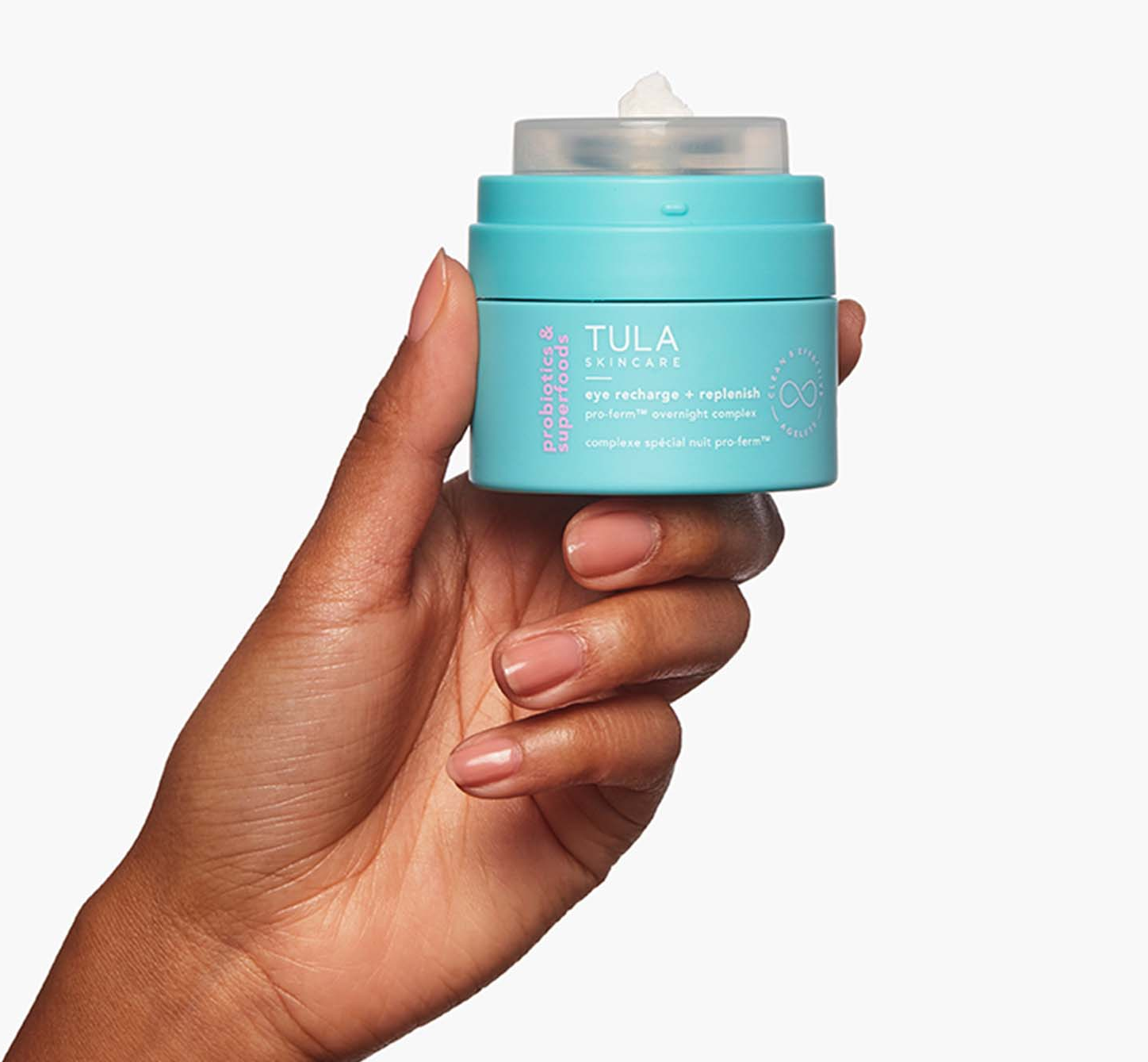 Promising review: "Pleasantly surprised. I've yet to find a cream that doesn't take ages to see quality results. I would highly recommend to someone who has given almost every eye cream a try." —Coogsdoll12

10.
Overnight hair rollers because doing your hair in the morning can be time-consuming and frustrating. Pop these in your hair and tuck yourself in, and just like that, you'll wake up to perfect curls. 

Promising review: "Hands-down these are the best curlers I've ever used! Right after I write this review I'm throwing away my curling rods! These cloth rollers are incredibly comfortable to sleep in and the results are beautiful and lasts all day! I have a lot of hair and one pack of 30 works great for me! I try to use almost every single one to get more curls going. After I place them in I put my satin cap on to keep my curls in place overnight." —Raven
Get it from Amazon for $10.99+ (available in 20, 30, and 40 count and in various colors).
11.
Or a robe curl band if you want curly hair without a bunch of hair rollers. This one-piece set, inspired by a robe tie, allows you to wrap your hair before bed. You'll wake up to curly hair without much effort.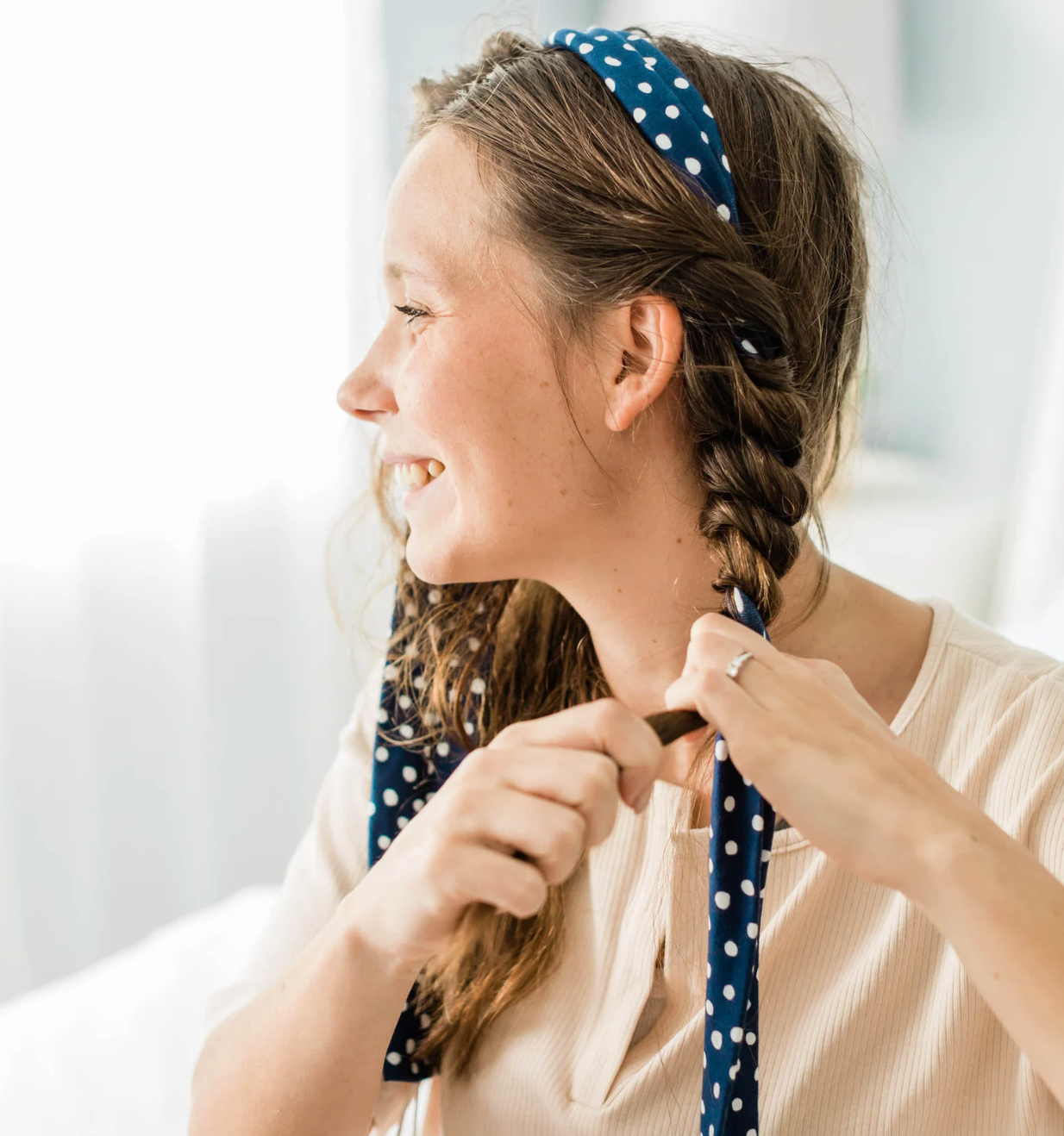 Travel Wild Heart is a small business that sells hair accessories like headbands, hair wraps, hair towels, and scrunchies. 

Promising review: "So soft and easy to sleep in! Perfect for easy overnight curls." —Atomicamiga

Get it from Travel Wild Heart on Etsy for $18 (available in more colors here).
12.
Mederma PM Intensive Overnight scar cream to reduce visible scars while you doze. It's specifically formulated to work with your skin's nighttime regenerative cycle to improve the appearance of scars by making them appear smoother, smaller, and less noticable while locking in moisture and collagen. 

Promising review: "This is my second order of the Mederma PM Intensive Overnight Cream. I had major surgery on my leg in 2/2022 and began using it on the incision when it closed.  The long incision scar has greatly diminished. I am continuing to use the cream because it is making a difference. This makes about 4 1/2 months now, and I am still seeing improvement, so I will continue to use it." —Margaret A.

Get it from Amazon for $16.99.
13.
Or, an overnight turmeric "skin butter" that reviewers say helped reduce the appearance of dark spots. This all-natural cream contains ingredients like turmeric root powder, shea butter, and essential oils to help you wake up to more even skin.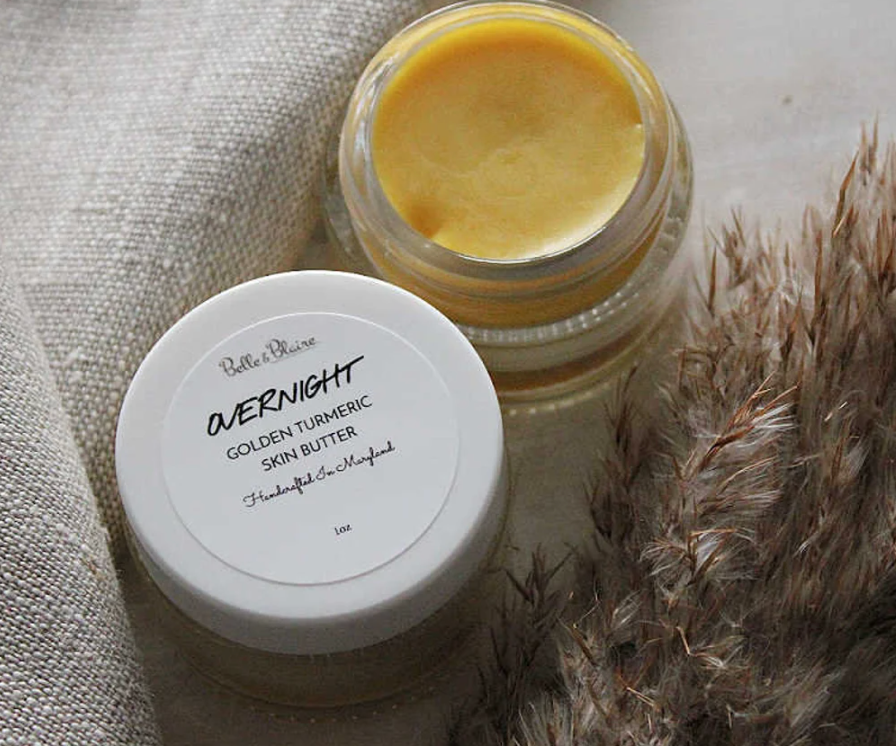 Shop Belle and Blair/Etsy
Shop Belle and Blair is a small biz based in Baltimore, Maryland that sells handmade bath and beauty products.
FYI: the seller suggests using an old pillowcase when you apply this before bed because it can stain or you can apply it if you're staying in all day.

Promising review: "I love this overnight cream! My skin feels and looks amazingly soft and my dark spots are looking lighter after each application. I can tell that my skin is getting what it needs and I will purchase more once I run out, cause I don't ever want to be without it!" —Sequita Whitehead
Get it from Shop Belle and Blair on Etsy for $32.
14.
O'Keeffe's night hand cream to relieve dry, cracked, hands overnight. This hypoallergenic cream contains deep conditioning oils that calm and repair hands in as quickly as one use. 

Promising review: "Absolutely phenomenal. I am a medical mama, and I wash my hands compulsively. My hands were so horribly cracked and painful. Immediately I found relief with this cream, and in a matter of one week, my hands were back to normal! Cannot recommend enough! —Amazon Customer 

Get two from Amazon for $18.99 (also available in a five-pack).
15.
A Glow Recipe watermelon overnight mask for glowing skin by morning. This mask contains hyaluronic acid and pumpkin seed extract to hydrate, soothe, and fight free radicals by buffing away dead skin. Bonus: It's vegan and cruelty-free!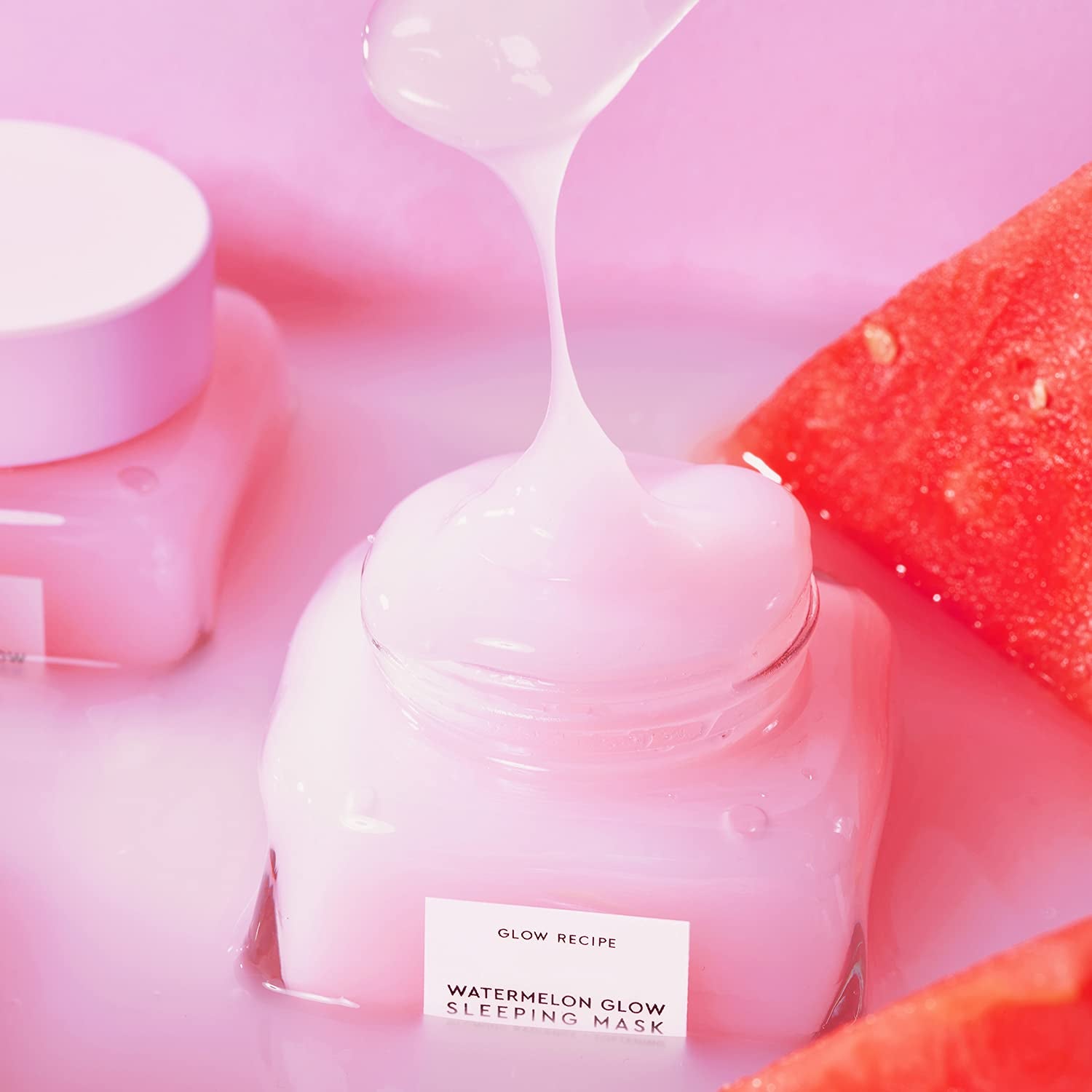 Promising review: "My friend recommended this. She said she puts it on her face at night, sleeps, and washes it off in morning. It sounded odd but I tried it. And my face was baby smooth. I couldn't stop touching it the next day. And the scent is lovely. You only use a tiny bit too so this little bottle will probably contain at least 50 applications. Maybe more. I like this brand." —Deborah

Get it from Amazon for $29.98.