2.
Earlier this year, NXT Superstar and former U.S. Marine Kenneth Crawford shared his experiences with other veterans at the Hire Heroes USA veteran employment Panel in Dallas, Texas.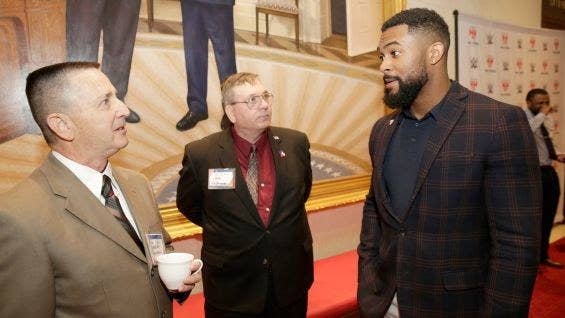 3.
Daniel Bryan befriended a young fan who was diagnosed with brain cancer. The boy was the first person he hugged after winning the WWE World Heavyweight Championship.
4.
Roman Reigns did an adorable PSA with his real-life daughter, in which he discusses the importance of responsible parenting.
5.
Every October, the WWE supports Breast Cancer Awareness Month by wearing pink ring gear for the entire month.
6.
Big Show works with the Special Olympics to provide students with and without intellectual disabilities with athletics programs, community building, and leadership opportunities.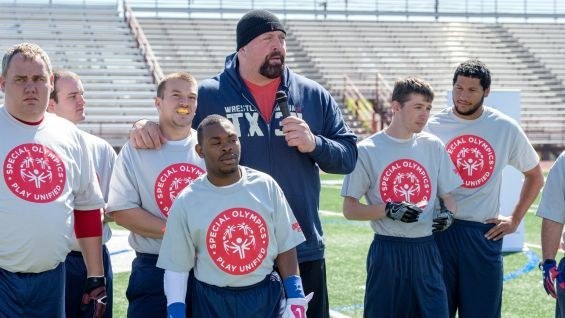 7.
Nikki Bella is an avid supporter of the NOH8 Campaign, an organization that fights for LGBT rights.
8.
The 2016 Wrestlemania Reading Challenge donated more than 45,000 books to local elementary schools in Dallas, Texas.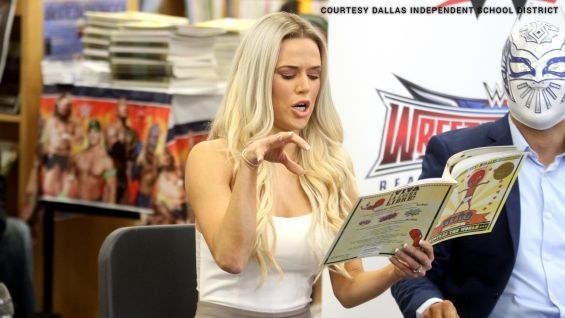 9.
Despite her rage in the ring, Brie Bella is a passionate defender of animal rights and the environment.
10.
The WWE recently announced a partnership with The Boys & Girls Clubs of America, focusing on bullying prevention efforts.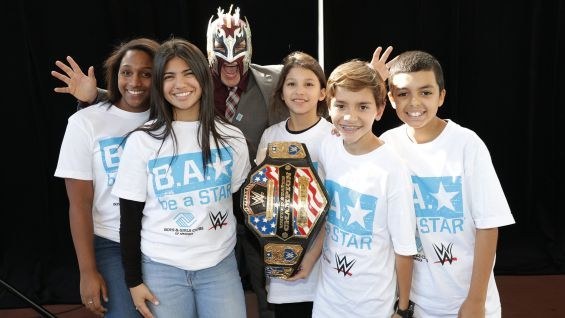 Images provided courtesy of World Wrestling Entertainment/USA Network