Meet Nathan and Caroline.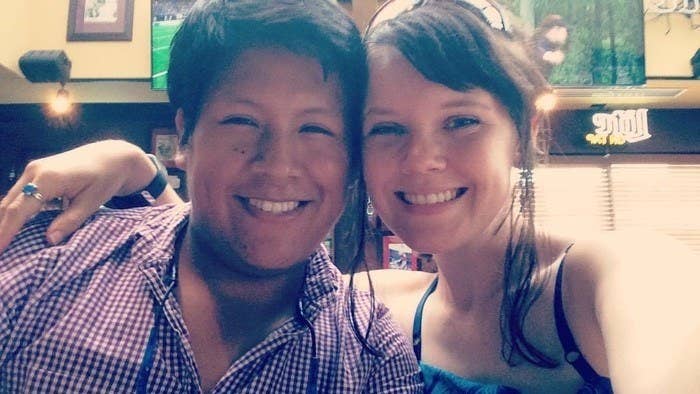 Aren't they just the cutest?
(Of course they are.)
Back in July 2016, while playing a popular mobile game, the two were paired up on the same team to complete a challenge and explore their local area.
From then on, their brief messages on the gaming platform gave way to daily chats, and eventually a friendship bloomed into love.

This meet-cute found its fairytale ending when Nathan took Caroline to her favorite childhood vacation spot and popped the question.
But we're just getting started.
Fast forward to February 2021. With a date set, Caroline was doing what all brides do: keeping an eye out for that perfect dress for the big day.
But little did she know, she'd find it in an unlikely place.
(More specifically, a "Sports Liquidation" sale on Woot!)

A dedicated Woot! shopper of 15 years, one day Caroline was scrolling through her social feeds when a peculiar post caught her eye.
Odd, but an enticing deal nonetheless...
"I kind of chuckled to myself, wondering why it would be there of all places, but then remembered, there isn't exactly a formalwear area on Woot!"
After consulting her fiancé and maid of honor (who both gave enthusiastic thumbs-up), Caroline clicked that big yellow "I want one!" button, and she responded saying she'd love to see Woot! on Sept. 25 to celebrate the big day.
To her surprise, Caroline received a response.
"Did I think they'd follow through? Nah...but I guess I should know better than to call the bluff of a company that loves to have this much fun."

It wasn't enough to simply attend the wedding, oh no.
Woot! was determined to do more than just be a guest in the crowd.
They wanted to take the nuptials to the next level.
So consider this YOUR invitation from Woot! to follow along on their social pages for a play-by-play of all the wedding fun and more as Sept. 25 approaches.
There's going to be so much to stay up to date on like...
Deciding on bachelor/bachelorette party activities.
Having a say in reception music selection.
Voting what Woot! should wear on the big day.
Who knows, Woot! may make a few more surprise appearances (maybe with their signature Bag o' Crap) along the way to give the happy couple and their guests a wedding to remember.
Only time will tell...
(Oh, and Woot! is also giving away a $250 Amazon.com eGift Cards every week on Facebook through Oct. 31 to celebrate! So even if you don't like weddings, maybe you'll like a chance at free money.)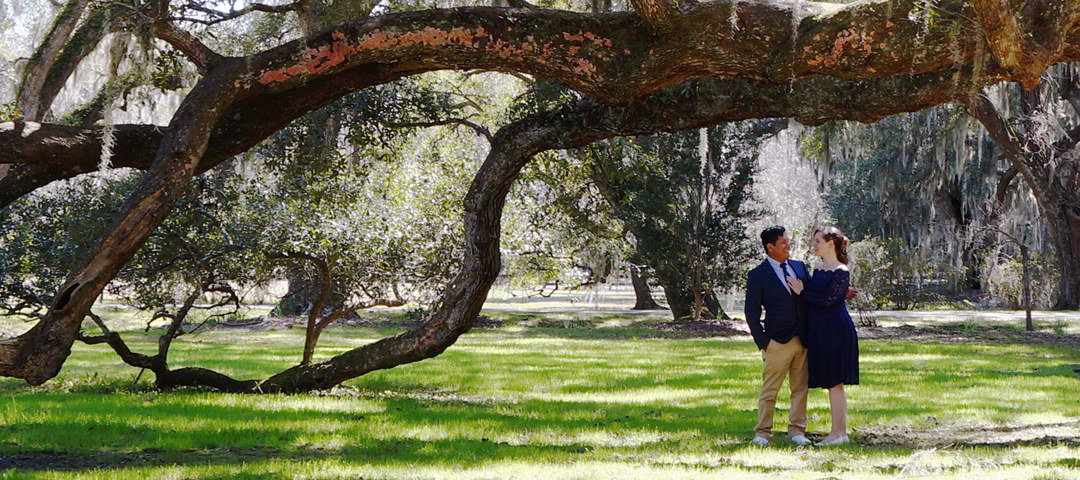 If you're eager to get a jump on all the festivities, Woot! set up Nathan and Caroline with a handy wedding site so you can...
Learn more about their story.
Peek at the registry.
Donate to their honeymoon fund.
Or even sign the virtual guestbook with a message or leave some advice.
Don't miss out on a minute of the fun! Follow along with Woot! on Facebook to catch the wedding event of the season!