With it being the month of spookiness there are probably places you would want to visit this month. Below are a couple of Haunted Attractions you should visit.
Hauntville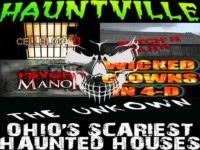 Hauntville- It's not a normal walkthrough haunted attraction, with specifically designed surroundings of four different themed twisted haunted houses known as, "Cell block 13", "The Butcher Barn", "Psycho Manor", and "Wicked Clowns in 4-D," and "The Unknown." As you enter Hauntville town square, some of the mysteries start to come to light, but other secrets remain hidden, and you will have to find your way through the terrifying mazes to discover what other secrets awaits you inside Hauntville. Located in Elyria, OH. 1579 W River Rd N. Thursday: 7pm-10pm, Friday-Saturday: 7pm-12am, Sunday:7pm-10pm. Admissions: V.I.P (Fast Pass) includes all 4 haunted houses & The Unknown for $35, $24 for all 4 haunted houses & The Unknown, and $20 for all 4 haunted houses only.
s from 6pm-9pm.
Nightmare in the Wilderness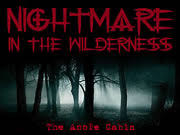 Nightmare in the Wilderness- First opened in 1993, Nightmare in the Wilderness is Medina County's top ranked haunted attraction, and one of the most recognized in Northeast Ohio. "Psycho Path" has almost doubled in length and actors. After a ½ mile hayride, you will be dropped off to start your 45 minute journey into madness. At every turn clowns, mazes, and terror awaits you.. Located in Lodi, OH. 7665 Lafayette Rd. Nightmares begin at 7:30, Tickets are sold until 11:30. Open on Fridays & Saturdays, the last day is Oct. 28, Admission is $20 for adults and $15 for Children (ages 6-10)
Land of Illusion Haunted Houses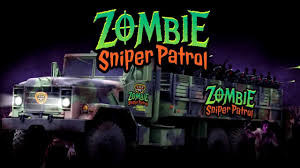 Land of Illusion Haunted Houses- Enjoy four separate haunted houses in one known as the "Killer Klowns," "Temple of Terror," "Voodoo Bayou Shanty," and "Dr. Psycho's Haunted Estate." They also have other options like "Demon Drop" which is a 40 ft freefall. Visitors will be equipped with safety gear before climbing up a pole from the ground to a platform. Also the "Zombie Sniper Patrol" gives you the power to actually shoot zombies before they can escape the woods. You will ride on a US Army Cargo truck then get behind one of the paintball turrets and take aim and fire. If you run out of paintballs there's an option to buy more only for $5. Located in Middletown, OH. 8762 Thomas Rd. Open every Friday & Saturday, starting September 1st- November 4th. Ticket sales: 8pm-1am, Park hours: 8pm-2am. Sundays in October Ticket sales: 8pm-11pm, Park hours: 8pm-11:30pm. Note: The haunted trail and zombie sniper patrol closes at 1:30am.
Factory of Terror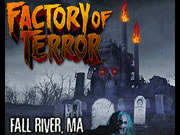 Factory of Terror Haunted House- The factory has been recognized by Guinness World Records three times. There are plenty of haunted houses in Ohio, but none are as intense as the Factory of Terror! This enormous haunted house is more than a mile long and includes five unique spine-chilling haunted attractions known as; "1300 Lost Souls," "Industrial Nightmare," "Backwoods Hollow," "Massacre on Mahoning," and "The House of Nightmares." Located in Canton, OH. 4125 Mahoning Rd NE. General admission: Thursdays & Sundays- $25, Fridays & Saturdays- $30, Fast pass admission: Add $10 each. Open Friday-Saturday 7pm-12am. Sunday is from 6pm-9pm.
This post was created by a member of BuzzFeed Community, where anyone can post awesome lists and creations.
Learn more
or
post your buzz!