Pick a song from the "She's the Man" soundtrack:

"Hey Sexy Lady" - Shaggy ft. Brian & Tony Gold

"Dirty Little Secret" - The All-American Rejects

"No Sleep Tonight" - The Faders

"I See You Through Your Window" - Malcolm Festes

"Jump Up (If You Feel Alright)" - Da Beat Bros

"Move Along" - The All-American Rejects

Pick a "She's the Man" character you hate:

Pick a random "She's the Man" character you love:

The "Back of the line butt-ball" kid

The "nothing but a couple of goose eggs" sports announcer

This happy-go-lucky fella

The "Yeah...come on, Paul!" lady

The "Hi! I would love a..." "No." guy

Pick a Sebastian Hastings quote:

"Gotta life time o' knowledge!"

"New school...new babe-pool."

"Bro...? Brothers...? Brethren...???"

"Why, yes I do. My favorites gouda!"

"Speaking as a completely objective third-party outsider with absolutely no personal interest in the matter..."

"What does your heart tell you? I mean, which one would you rather see naked?!"

"Oh you know, you're an appealing guy...man...guy man."

"...and when I close my eyes, I see you for who you truly are, which is UUUG-LAY."

Choose your favorite "She's the Man" scene:

The Cornwall vs. Illyria game

The relationship-talk scene

The "Welcome to Illyeria" scene

What's your favorite animal by-product?

Choose a clothing item/outfit from "She's the Man":

The "strict no-ruffles policy" dress

Monique's halter/belt combo

Cornwall's soccer uniform

Pick another iconic "She's the Man" character:

Viola and Sebastion's mom

Viola and Sebastion's dad

Choose a "She's the Man" quote:

"I played soccer once as a young man...or was it chess?"

"OK, big, mournful sigh. Bittersweet farewell. You're his plaything, baby, you're his plaything."

"He's so...handsome...and rugged...and chiseled...and...great."

"I canceled my squash game for this."

"Does he have your number? 1 -800-BEYOTCH?"

"I see a kitten...gasping for air."
Which "Shes The Man" Guy Is Your Soulmate?
OK, OK, so you're most likely not elated by this result, but hear us out. Yes, Justin gets a bad rep', and yes...rightfully so, but when you take a moment to pull back his layers, you'll realize that he's just a fragile guy with an extremely overactive inferiority complex. You are the perfect person to wipe away his tears, while simultaneously offering soothing reassurances. With your aid, Justin will evolve into a self-respecting man, and therefore, will bow at your feet. See? Not so bad. After all, who can resist a guy with a sensitive side?!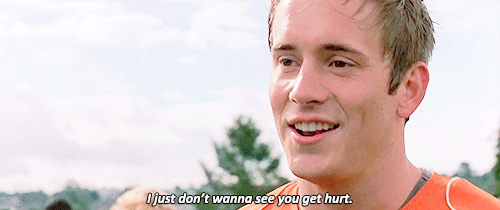 At first, Toby may come off as a follower, but this is a mere illusion caused by his go-with-the-flow 'tude. Toby is a true man of integrity. He finds beauty in places where others find despair. Take Eunice, for example...a true icon of our time, the lab partner we all wished/hoped/dreamed for, but few truly appreciated her before good ol' Tobes came along. As a man of hidden genius himself, he'll immediately notice that you've got a little somethin'-somethin', and will forevermore encourage you to be the purest form of yourself. Whatta guy!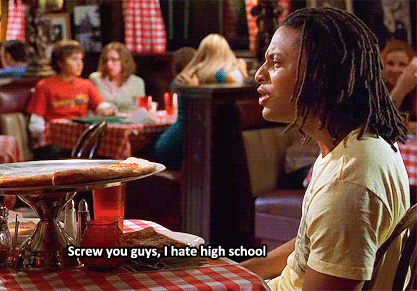 You got:

Sebastian Hastings
Although we don't get many-a-glimpse of the real Sebastian Hastings throughout this genius film, we've seen enough to make the conclusion that he's perfect for you. Olivia, step aside. Sebastian will woo you with his heartfelt lyrics and tranquil guitar strums, but also entice you with his spontaneous schemes, such as descending down ropes from bedroom windows, and flying to London in hopes of making it big. You'll be his muse, he'll be your rock, and hopefully neither of you will get mad cow disease.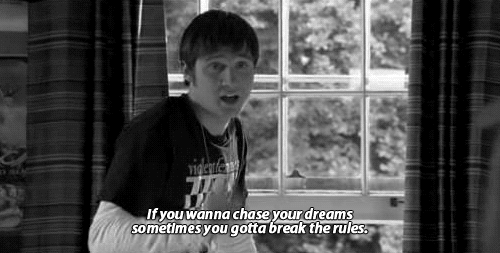 Paul will do anything for his friends, a quality to never underestimate. He is caring and sincere, in addition, he has a groundbreaking fashion sense and is always prepared for a makeover. He has a flare for the arts... he will whip up an award winning production in no time...full with costumes and a soundtrack (Shaggy is perfect for every occasion). Paul is the best guy to have by your side! With a little encouragement, he will always come through without a doubt. Come on, Paul!!!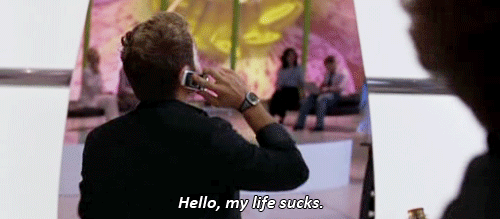 Malcolm Festes... a steadfast stud. He is the underdog we all hope will one day find someone who values him like he cherishes his dear tarantula Malvolio. That person is you. Be proud and rejoice. Along with Malcolm, you will create a pillow design business which will immediately flourish. You have a bright future ahead!! Best wishes!
You have struck gold. Get ready for the spotlight. You're about to become the envy of the nation. All eyes will be on you and Horatio as you two stroll the campus of Illyria. HG will charm you with his unwavering dedication, his biting wit, his chummy disposition, and most of all, his glorious bald head. You two will live an illustrious life hued in shades of charcoal black and candy apple red. Congrats on becoming 1/2 of the new *it* power couple.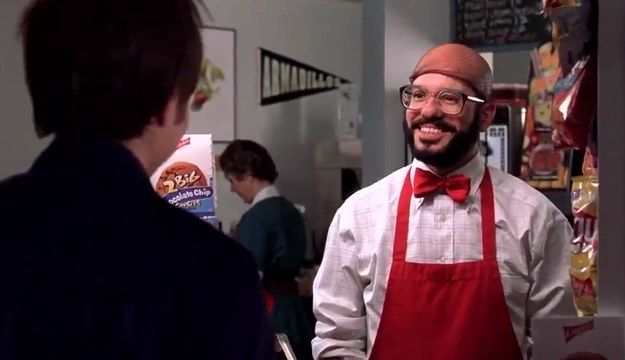 You got:

Sebastian (Viola) Hastings
Now this is a fella with a life time o' knowledge. Sebastian contains a sleek and presentable exterior, while maintaining an extremely sensitive and caring interior. Sebastian may come off as not the most "manly" guy around,but he by no means needs to make up for it. He is the epitome of a stand up guy and he will go to great lengths for anyone or anything that he cares about. You are someone who values the beauty in a laugh and Sebastian will have you cackling 25/8 with his one liners and pronunciations. Ahhhh supreme... Enjoy living the life with the best fella around, that is until he ditches for a new school and babe pool.... just joshin' ya because he's the man.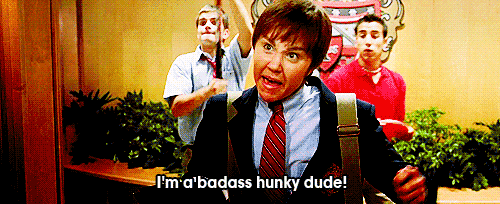 In life you are searching for some one who sees you for whom you truly are. With trusty Duke Orsino, you have found that person. At first glance he may come off as the quintessential high school jock, douchey and jumping from one girl to the next, without care. That could not be more fair off from genuine Duke. He is sensitive and sweet and when he falls, he falls hard, no looking back. He truly is the best of both worlds. It may come off as a surprise, but he is actually extremely shy around girls that he likes and maybe even a little too emotional for some. But not for you, for you he is the perfect match. You will share many a night conversing about your favorite cheeses. No matter what, your convos flow and your banter is up the wazoo.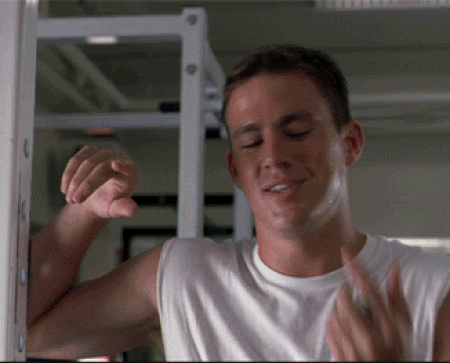 This post was created by a member of BuzzFeed Community, where anyone can post awesome lists and creations.
Learn more
or
post your buzz!