Whose Streets, the critically acclaimed documentary about the Ferguson, Missouri uprising that took place after the killing of 18-year-old Michael Brown, hits theaters today.
1.
Police address community members and press: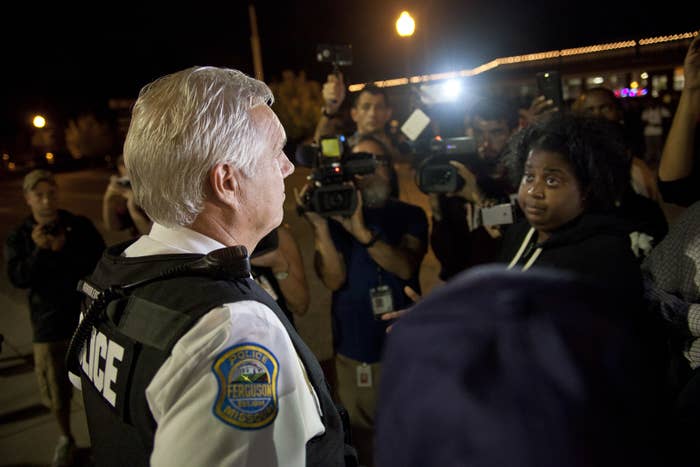 2.
Protesters in a scene from Whose Streets: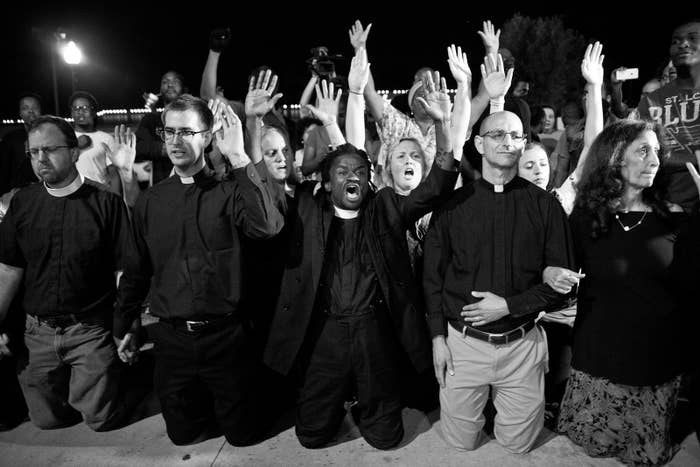 3.
A protestor is forced to the ground and detained by police: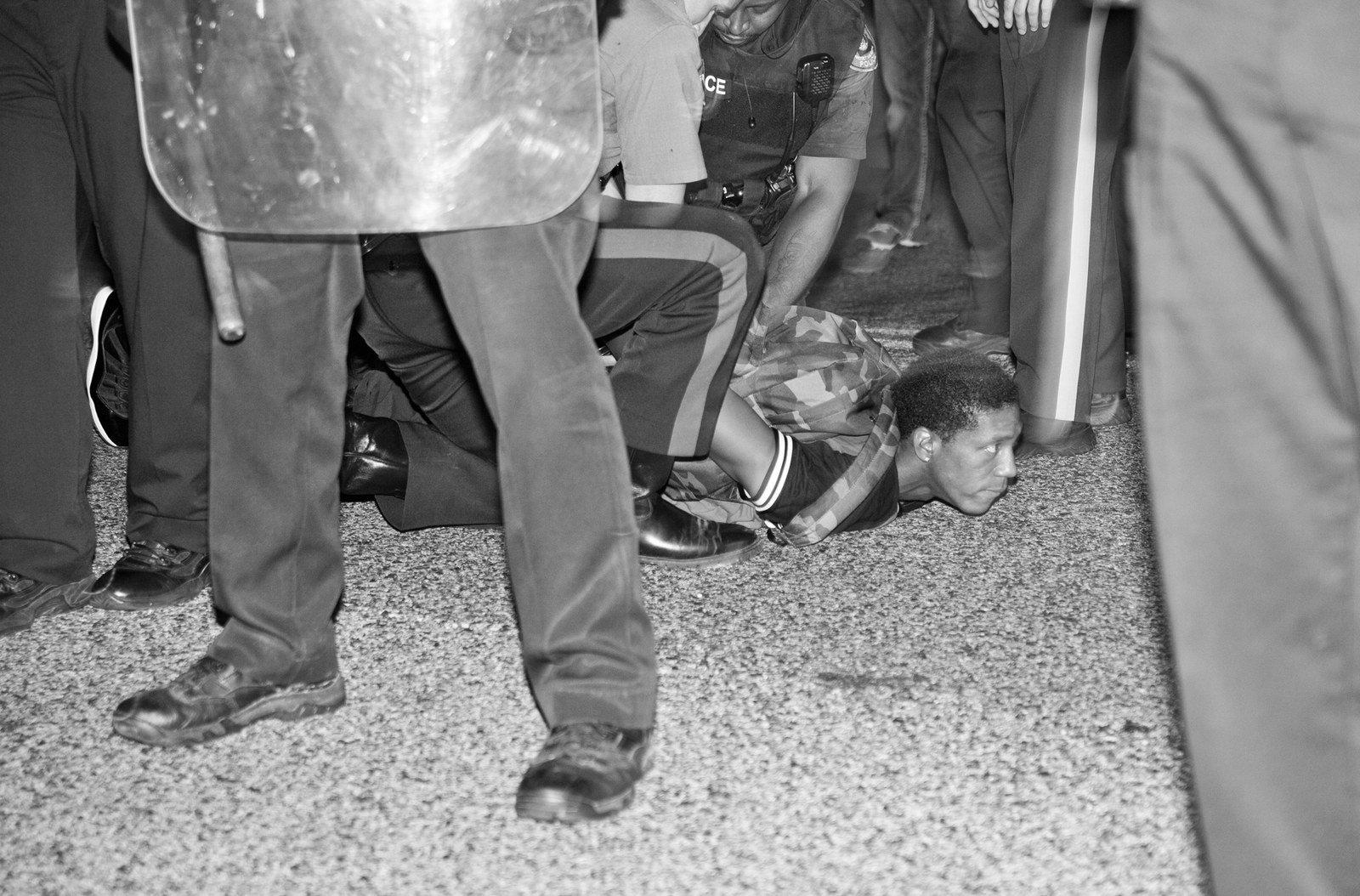 4.
Alexis Templeton at a central St. Louis protest: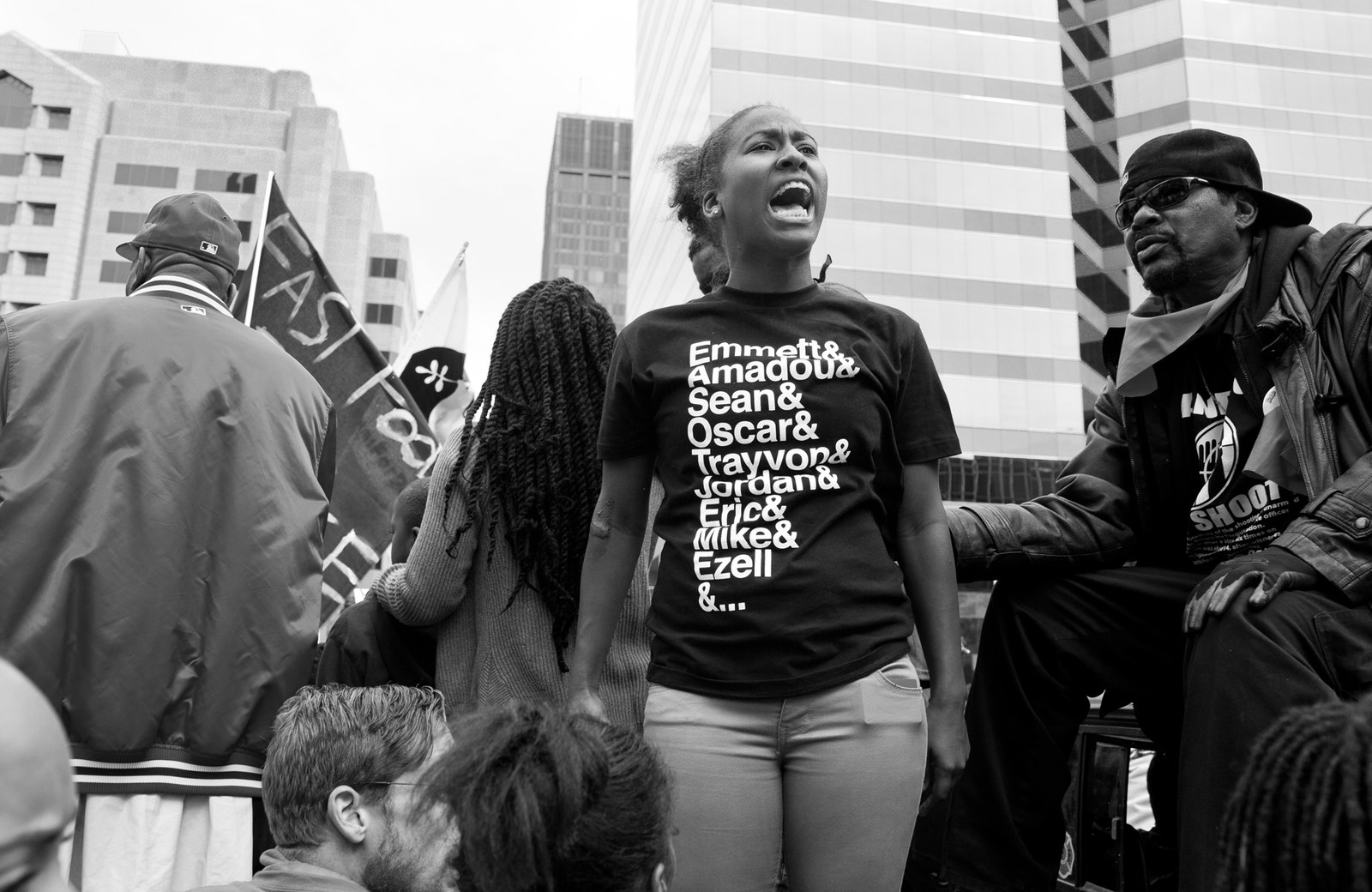 5.
Protesters chanting, "hands up, don't shoot:"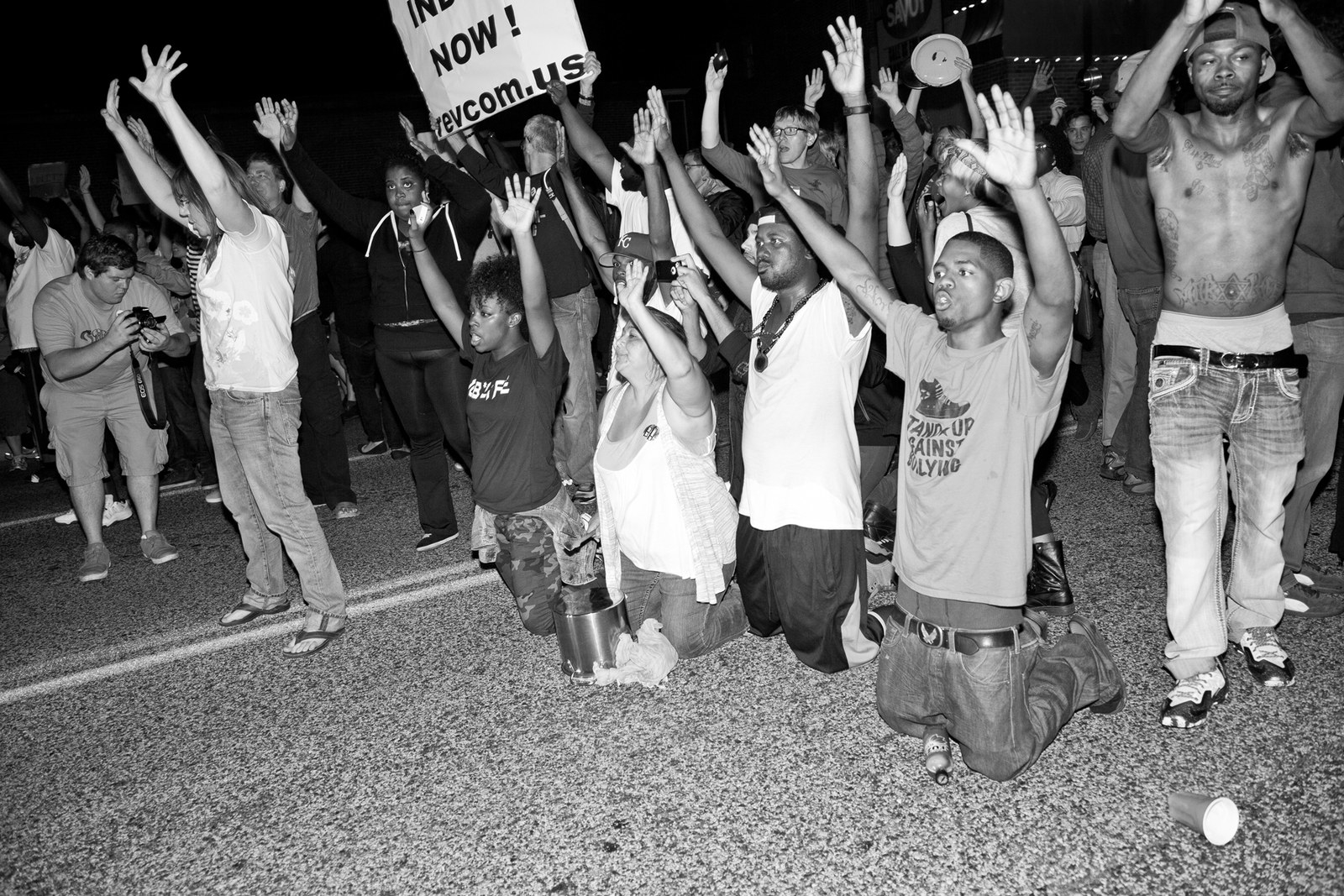 6.
A memorial for Michael Brown Jr. in Ferguson, MO: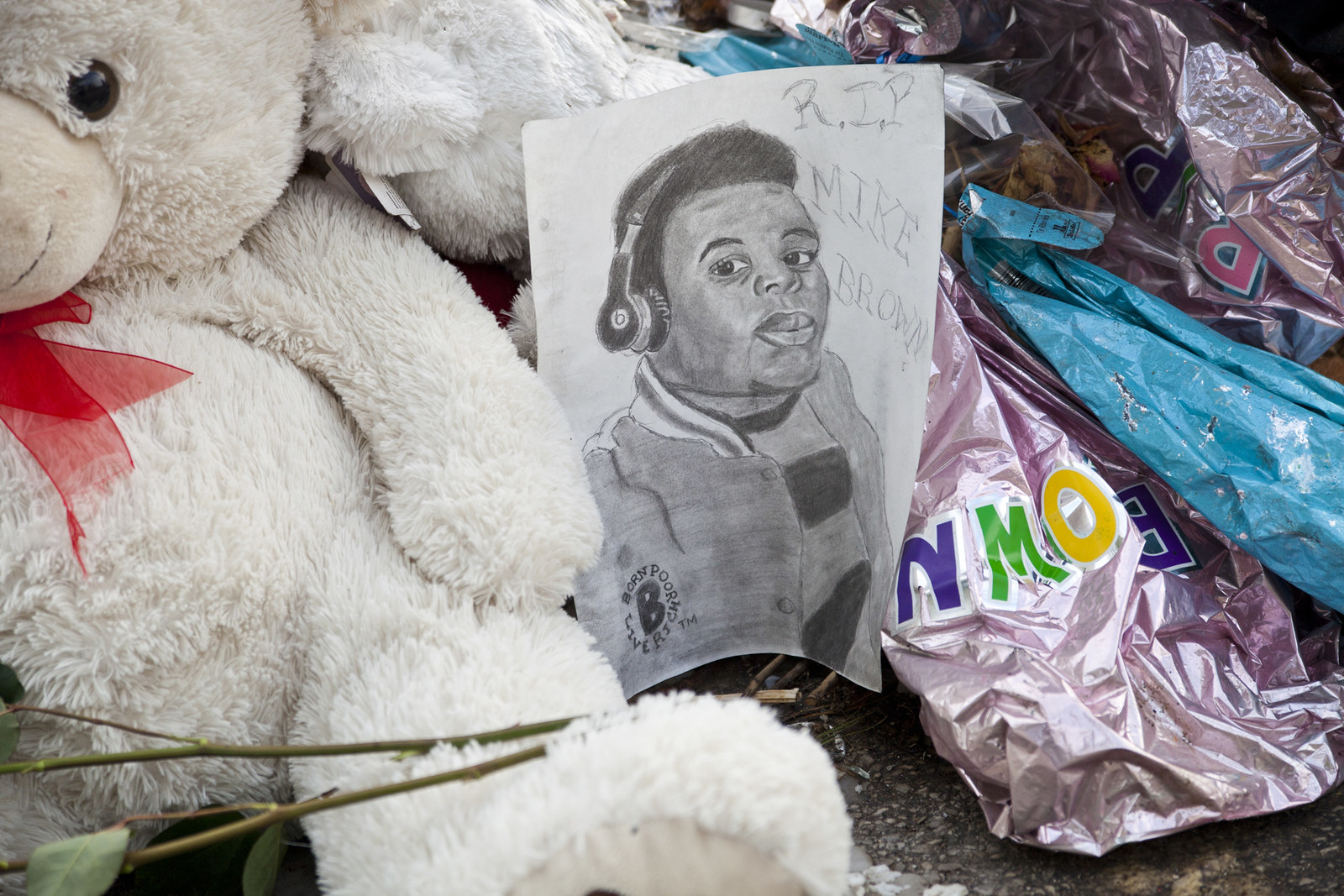 7.
A tearful protestor fights through the crowd: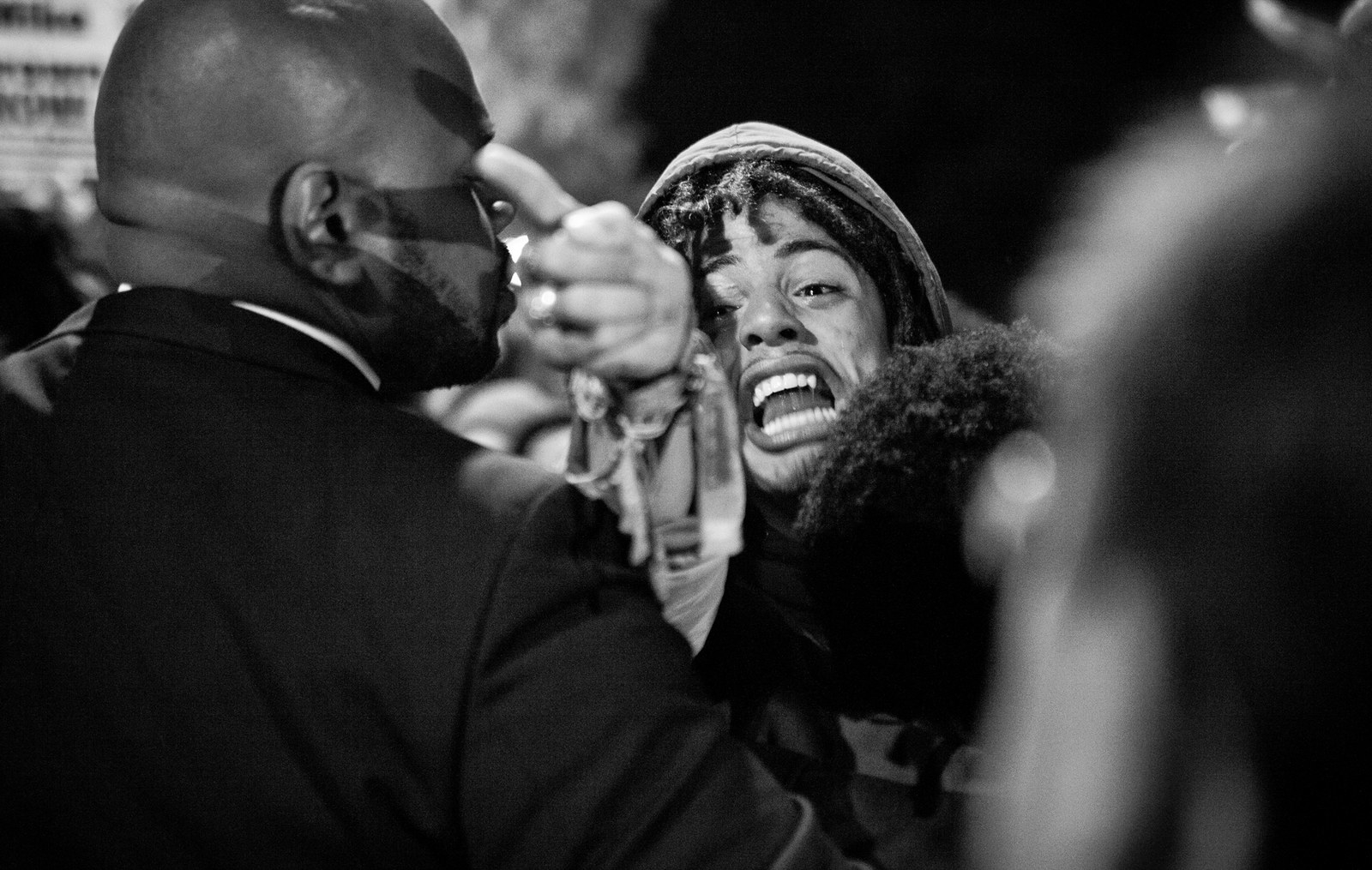 8.
Activist Brittany Ferrell and crowd of protesters:
9.
Two children holding up signs during a protest in Ferguson, MO: