1.
Set out peanut and popcorn baseball buckets: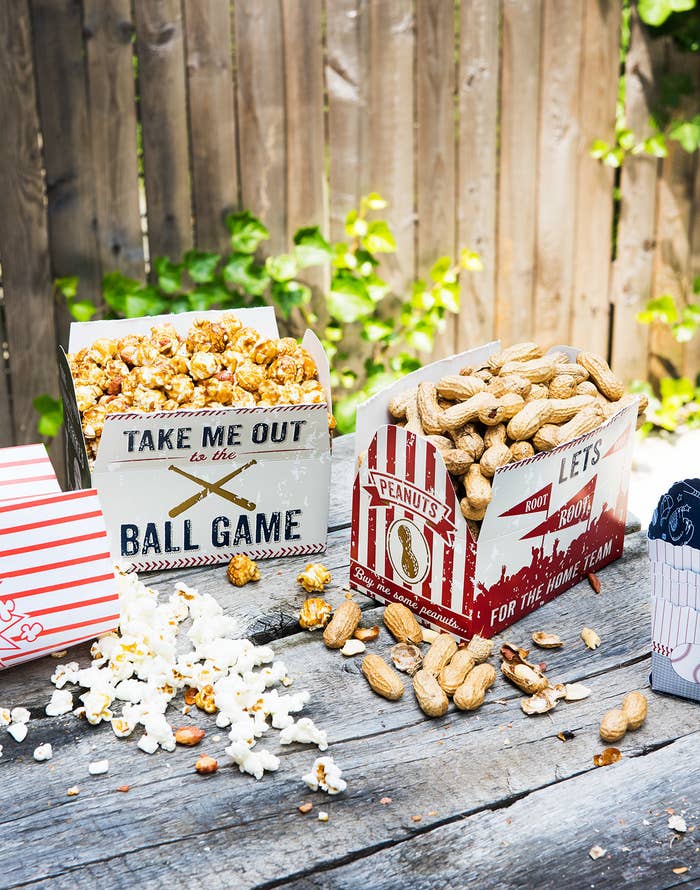 2.
Make a grilled fruit sangria for guests who'd prefer an alternative to beer: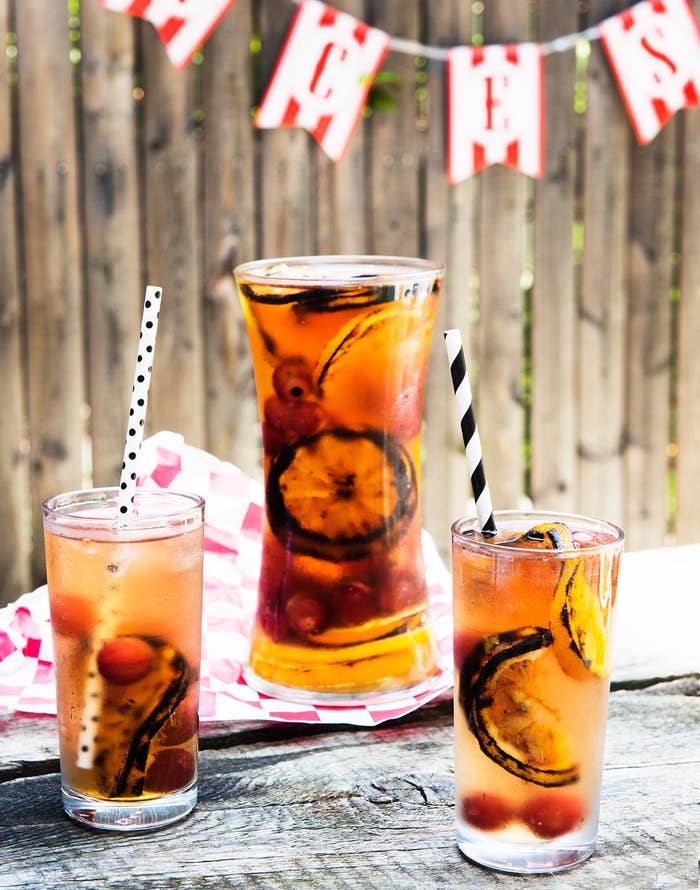 3.
Create a baseball diamond fruit platter: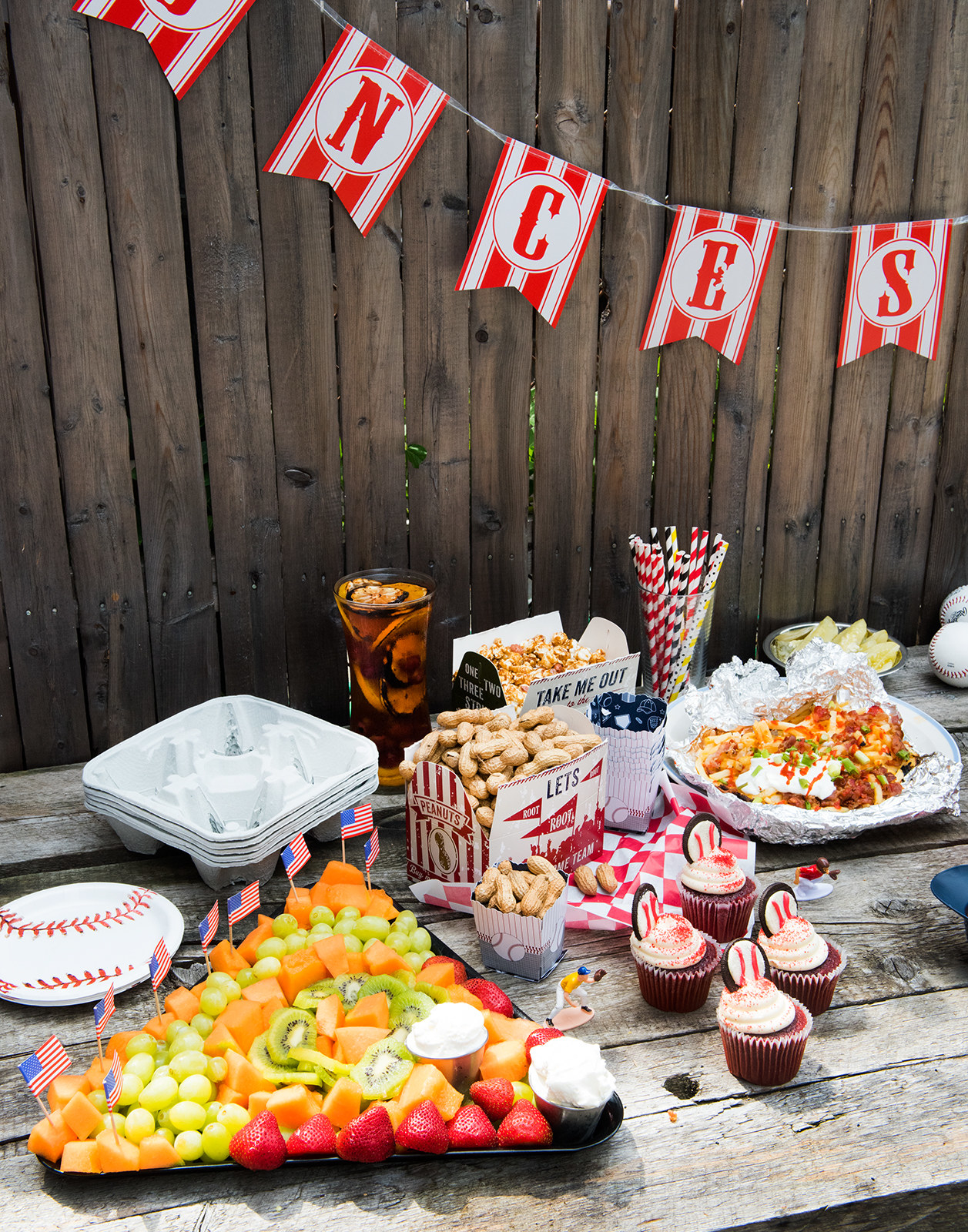 4.
Prepare a grilled chili and serve it in novelty baseball helmets: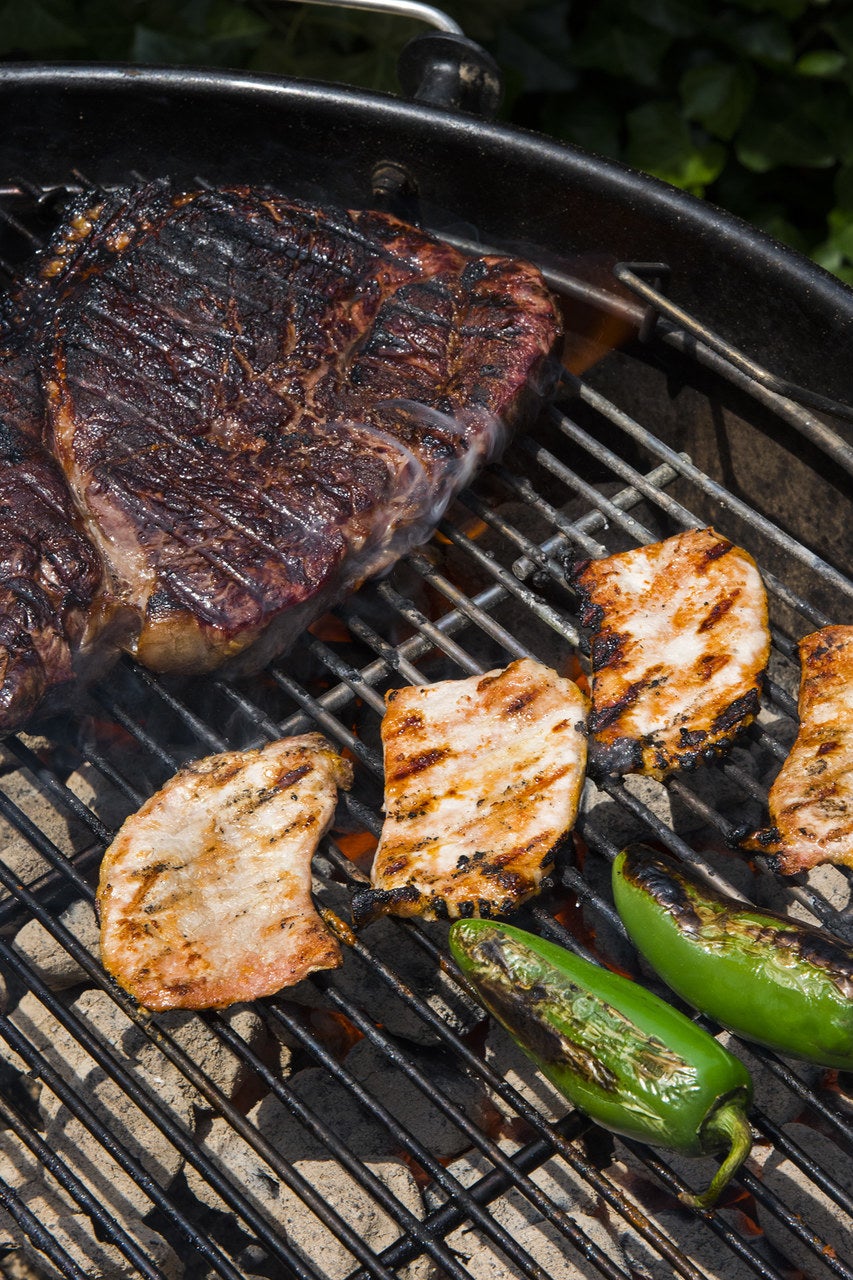 Grilling the ingredients for your chili will impart delicious grilled flavors into the final product. Don't forget to season the steak and pork before you put it on the grill! Once they've been grilled, shred or grind the meats and put them in a pot for slow cooking. A dollop of sour cream, cheddar cheese, and onions are all you need to bring this dish home.
5.
Set up a baseball-themed party game like Can Bash: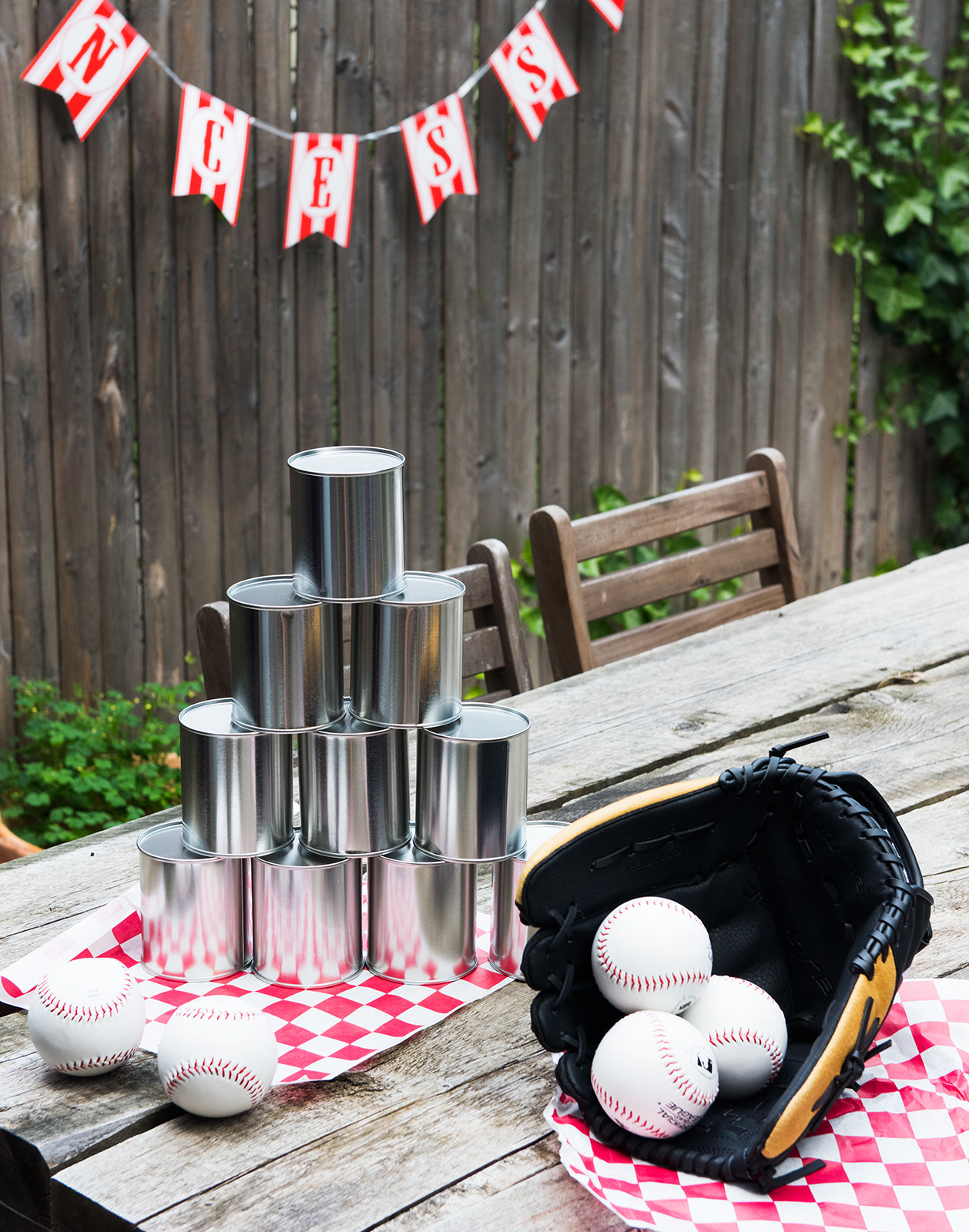 6.
Knock one out of the park and make a "home run" hot dog bar: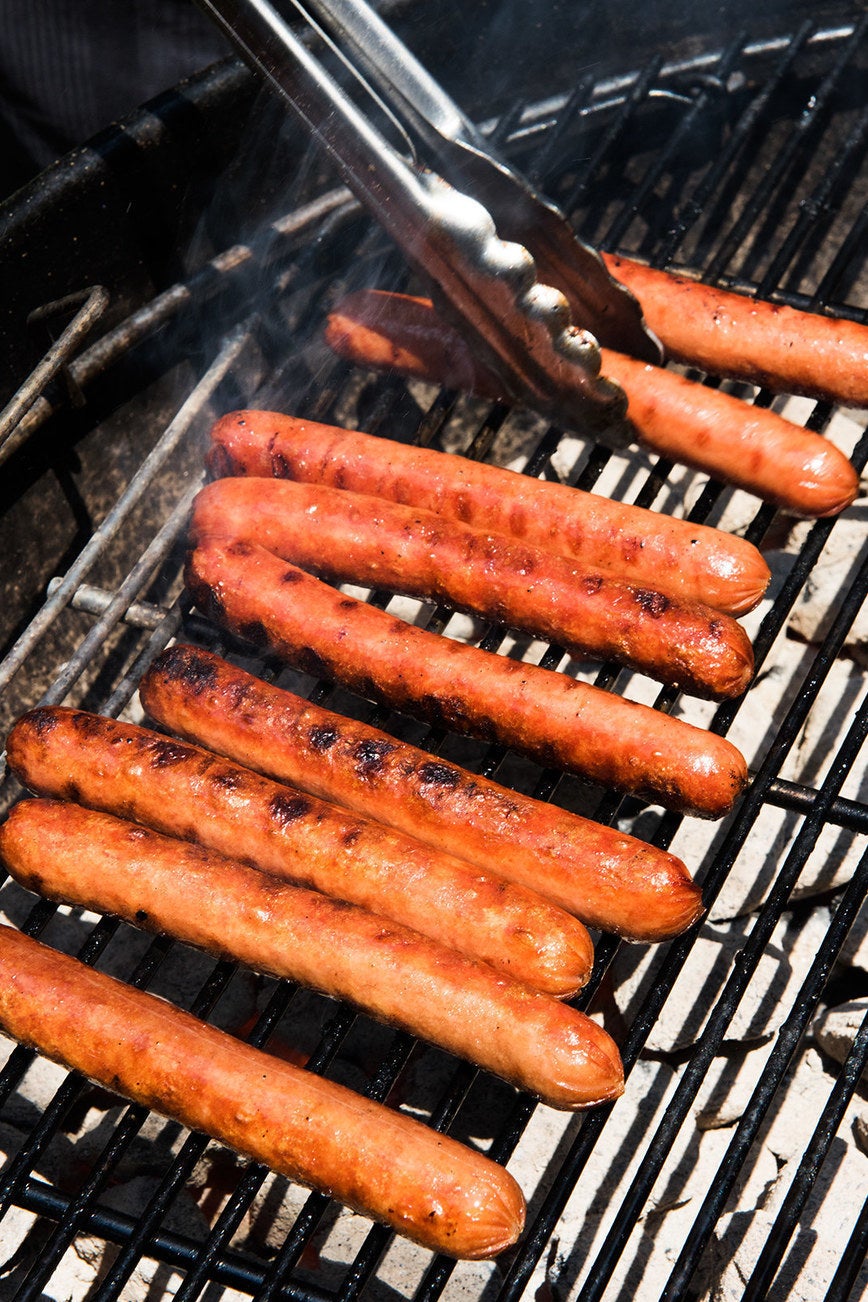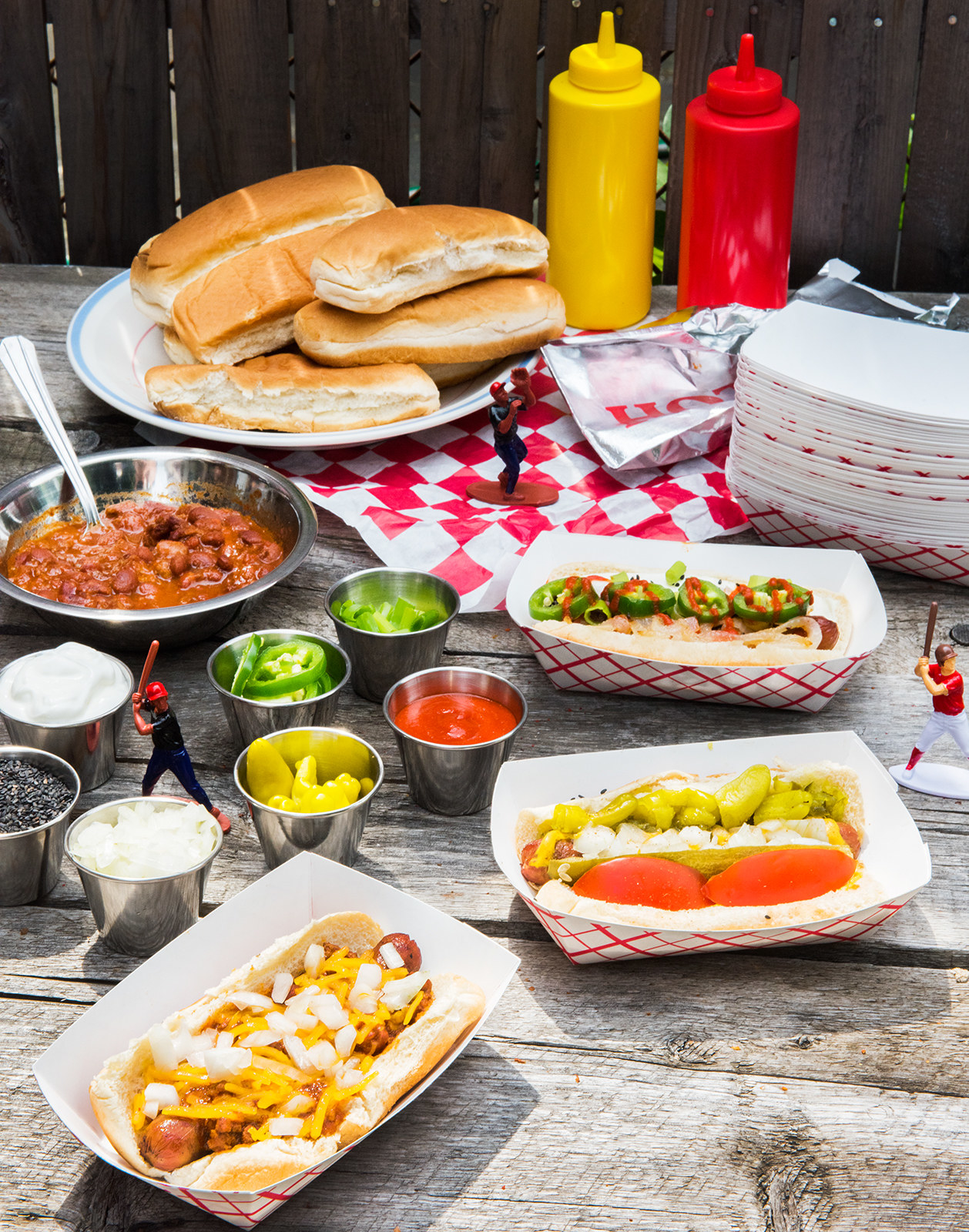 7.
Make no-hassle grilled cheese fries for a winning side dish: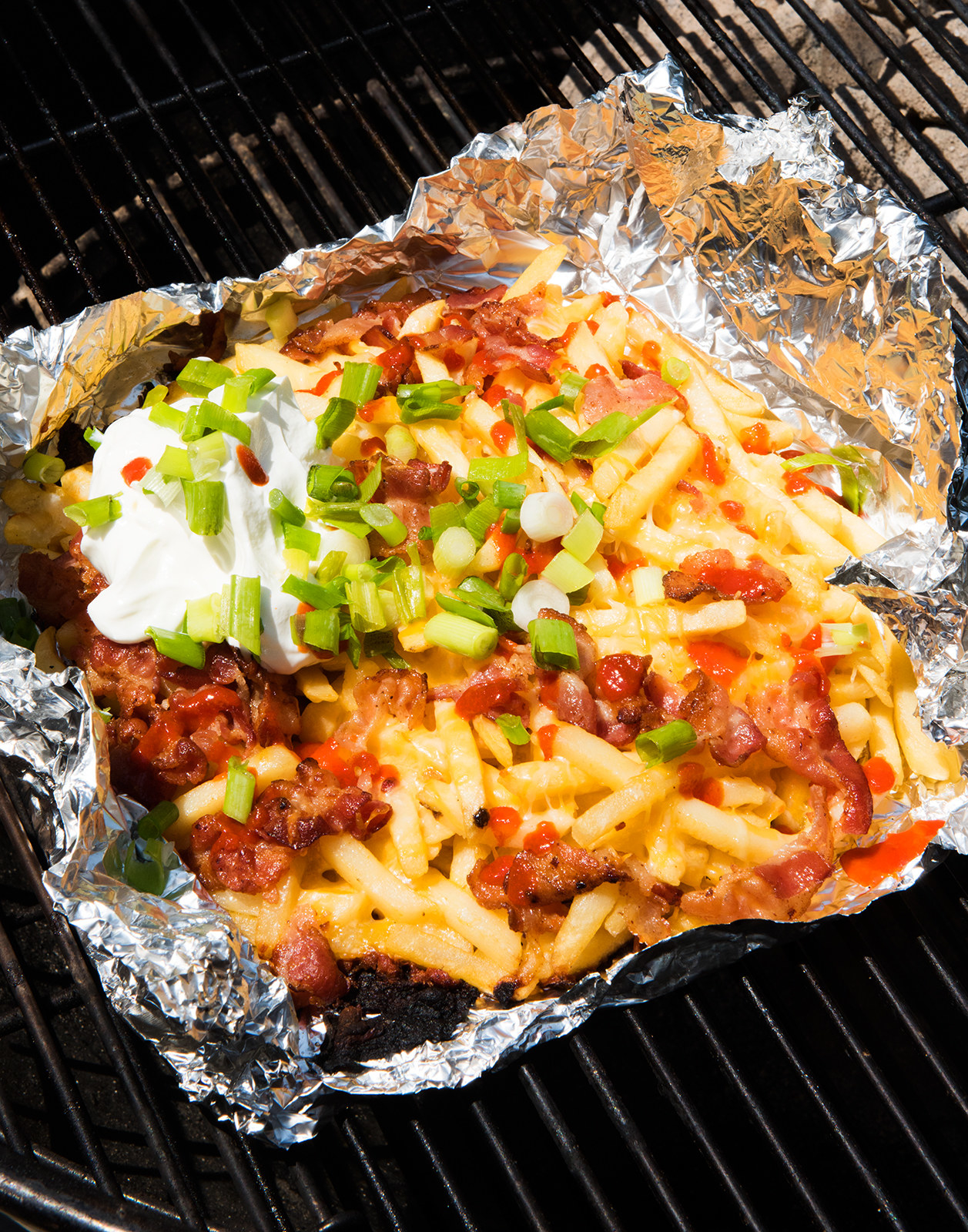 8.
Set up "concessions" decorations above your buffet table so guests know where to get the grub: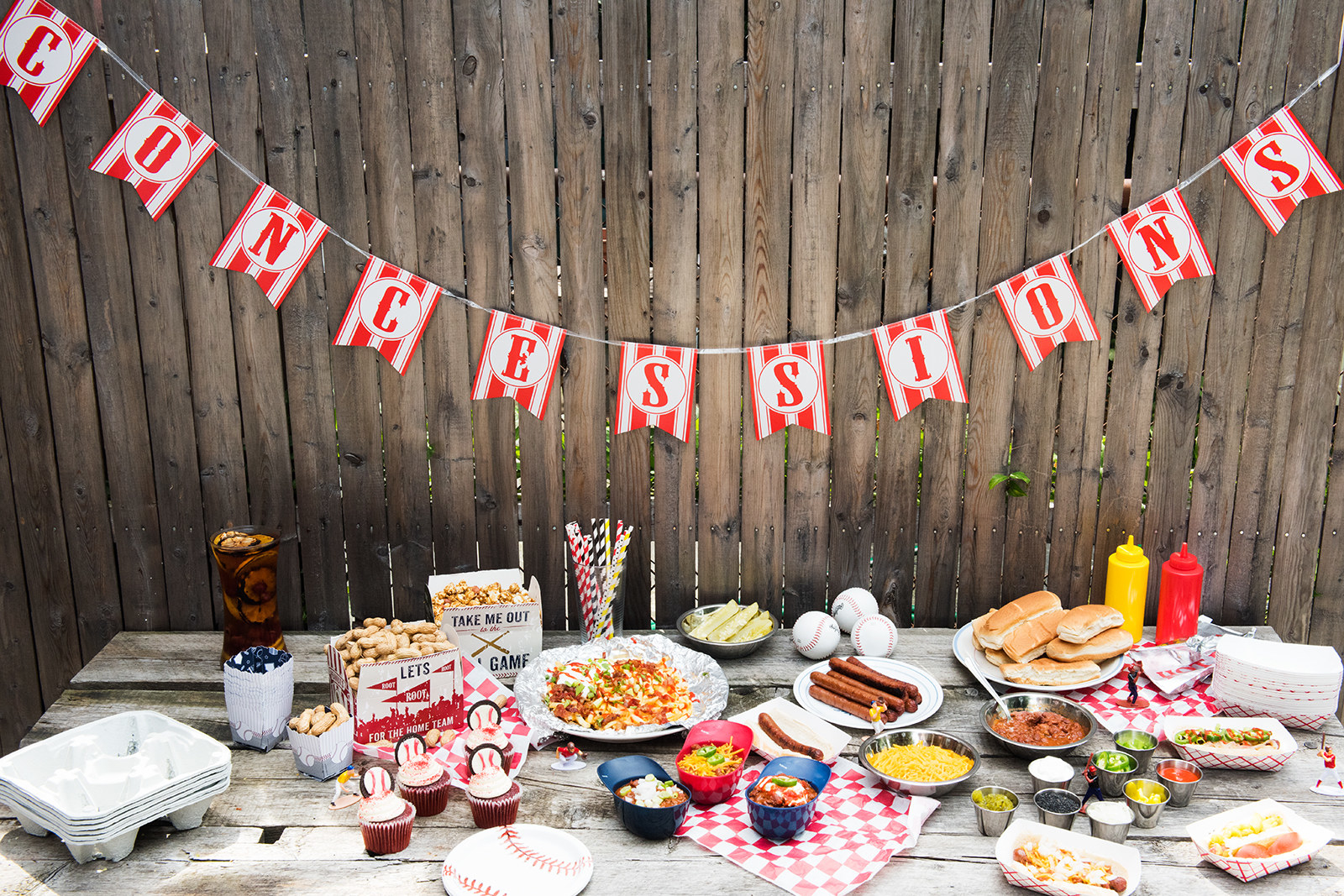 9.
Substitute ballpark drink trays for paper plates.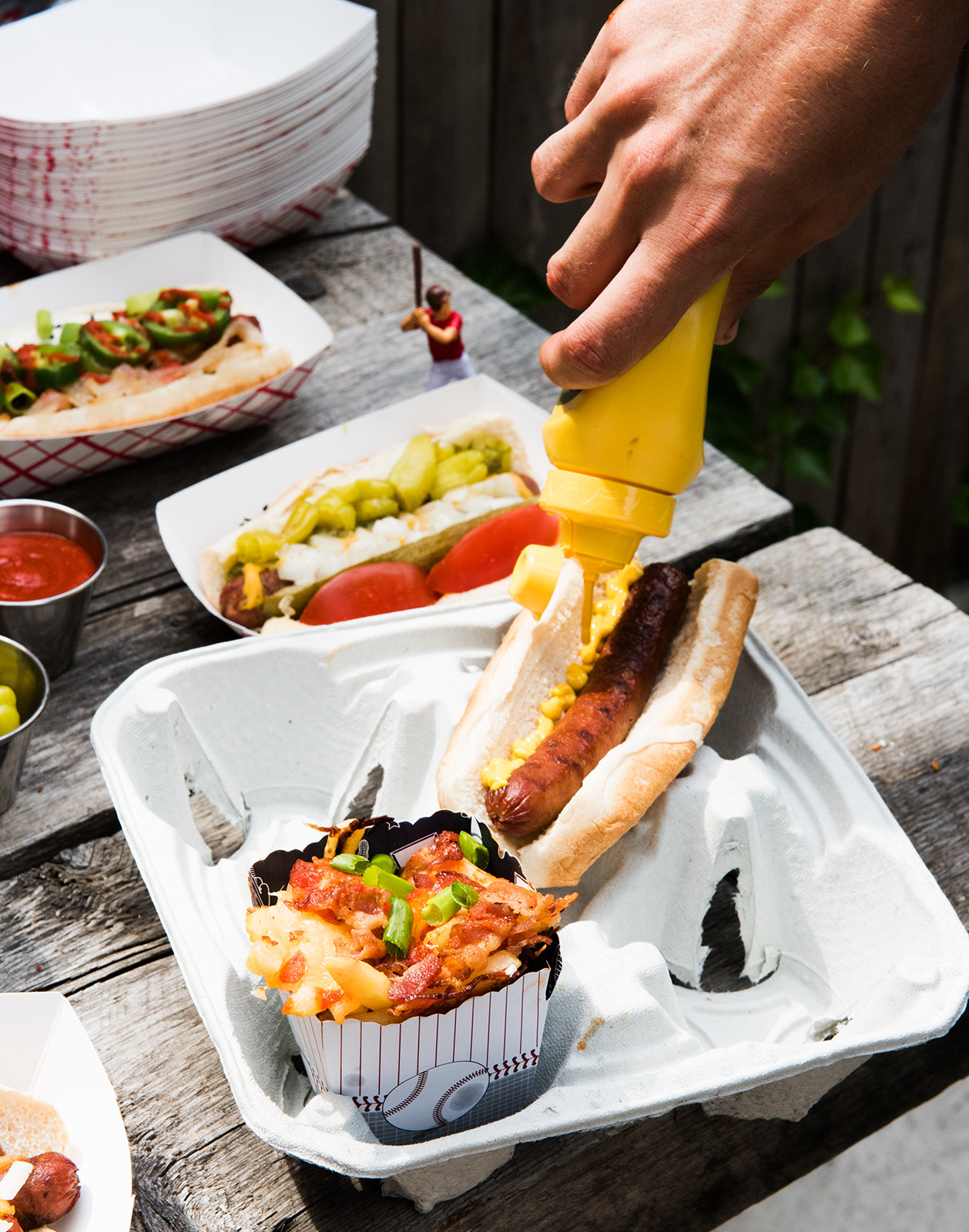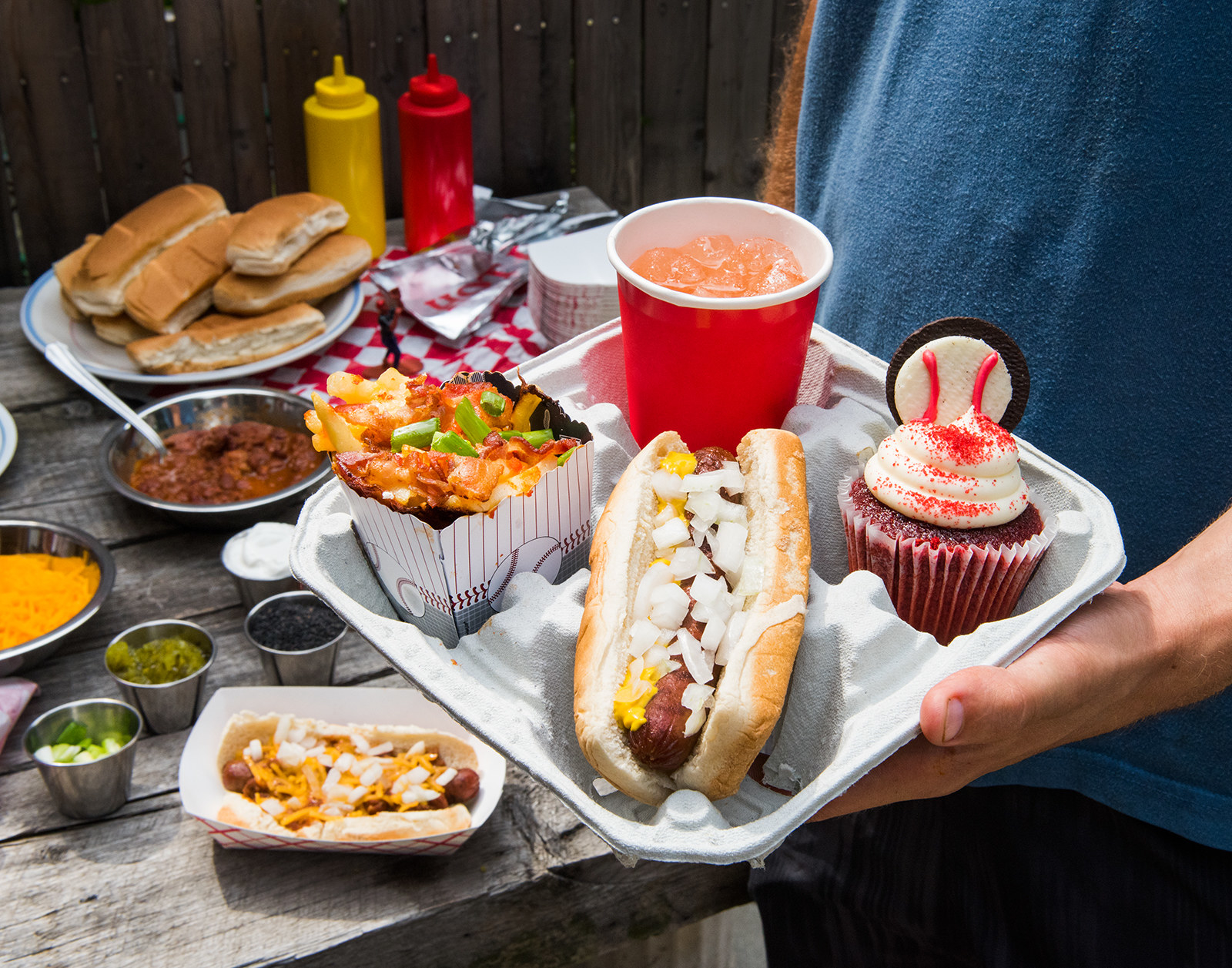 10.
Use throw down bases to direct your guests between the buffet table, the drink coolers, and any other points of interest: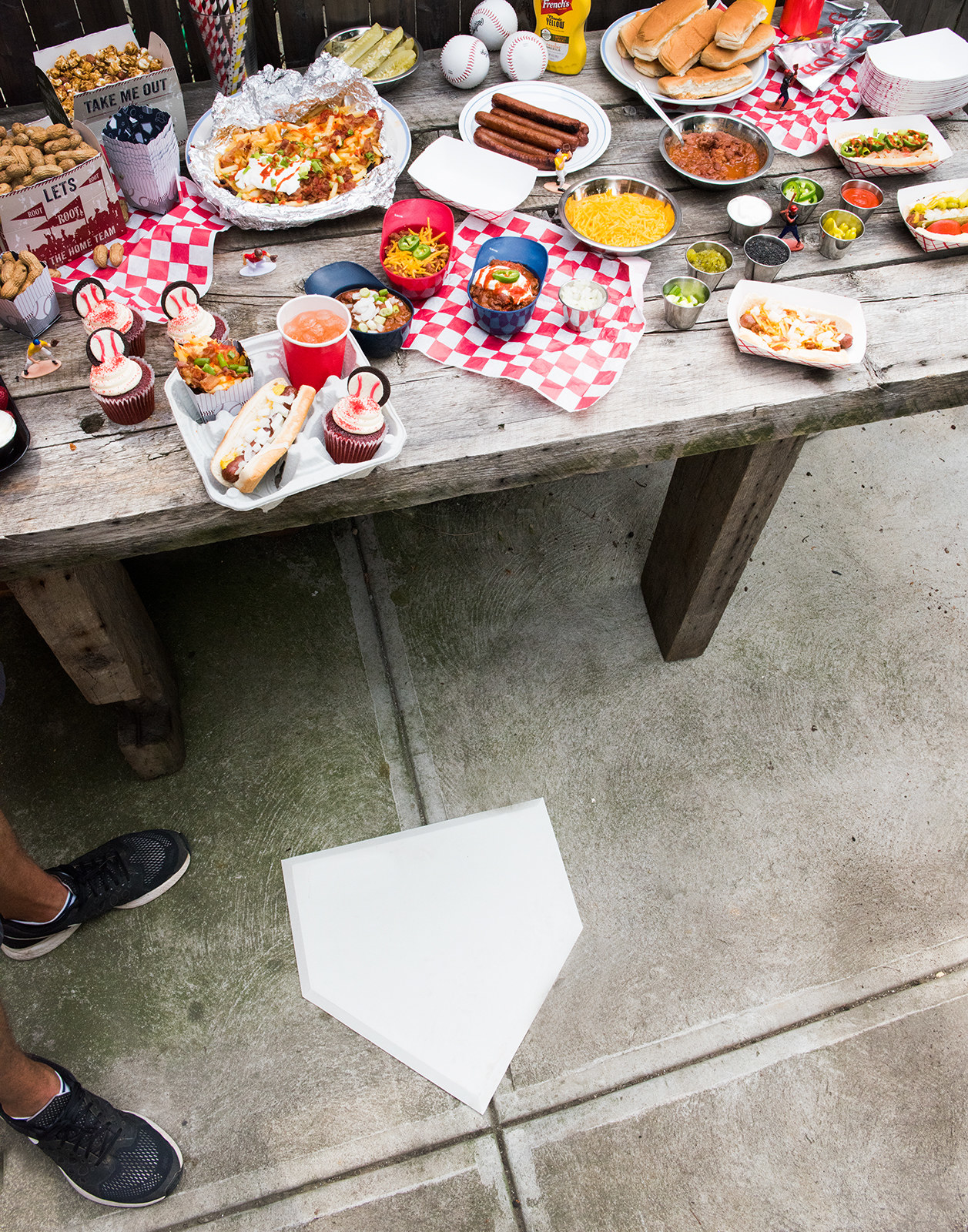 11.
Lastly, decorate cupcakes with mini baseball cookies for a sweet finish: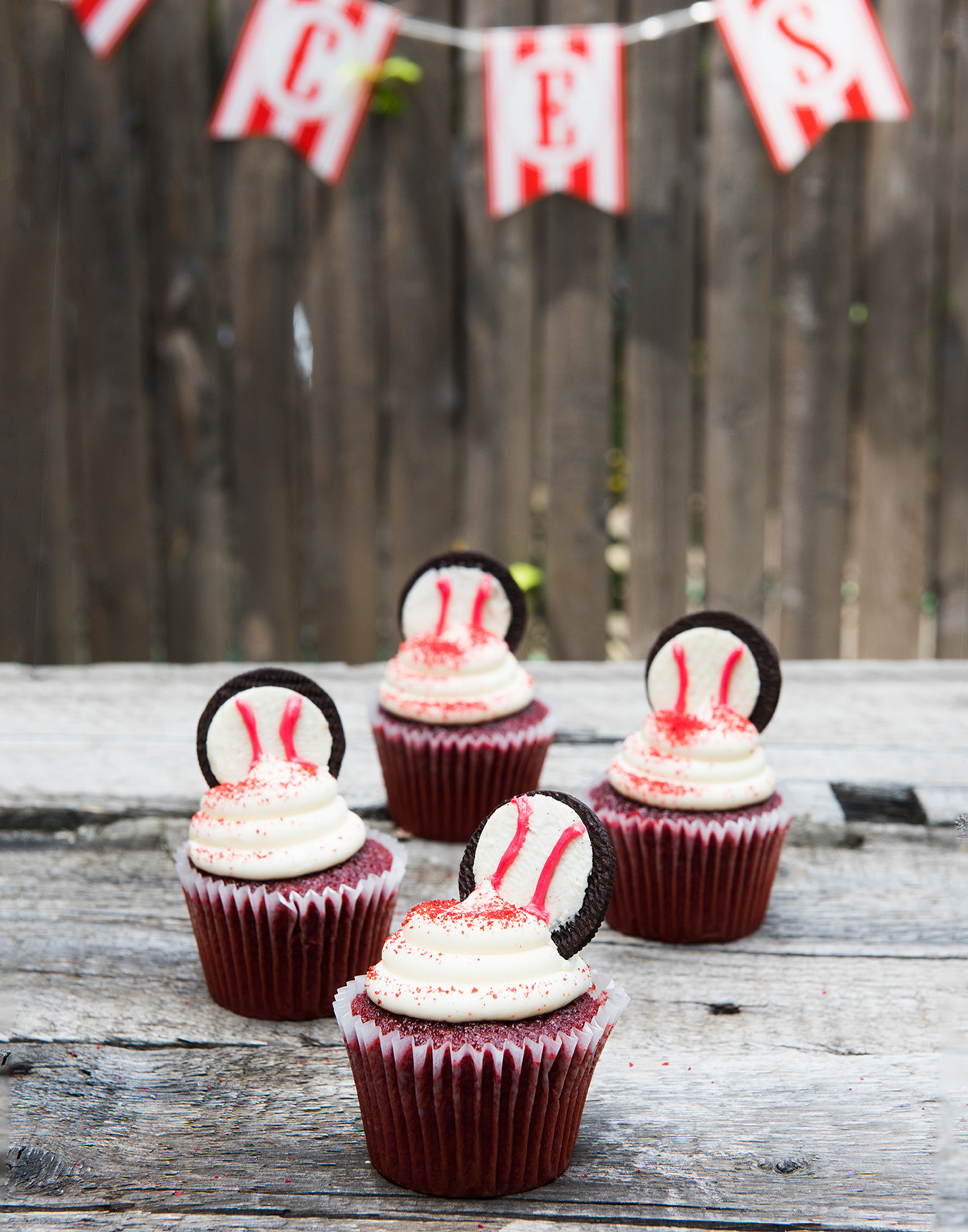 Most importantly, bring big league flavor to whatever you grill with Weber Sauces & Seasonings.
Photographs by Lauren Zaser
© BuzzFeed