Finding amazing plus-size options that won't break the bank (or break immediately upon wearing them) is kiiiind of a chore.
Online shopping can be a harrowing game of guesswork, after all. Who hasn't ordered something that looked amazing on the website and sort of blah IRL? Enter Terra & Sky, a breath of fresh air in a world of stale options you've scrolled through over and over and over again.

With every piece in a variety of colors and a range of sizes (0X–4X), this on-trend brand has something for everyone and every body. Check out these looks for some style inspo that'll be sure to shine.
Carol is a size 1X, on the shorter side, and looks amazing in this summery blue.
The drawstring waist adds some tailor-made realness and shape to this gorgeous dress, which you could dress up or down, of course.
Kala is a size 2X, tall like a beautiful tree, and is absolutely slaying this ~*fresh lewk*~.
Note the pockets here, people. Bless comfortable pants with pockets that don't look like weird hip-wings when you have stuff in them.

And Shasparay is a size 3X, looking adorable in this floral number.
Those slides are such a cute piece of flair to add to any outfit, and the tee is comfortable and just fitted enough to flaunt your curves.
The line is full of comfortable, quality pieces that are easy to mix and match.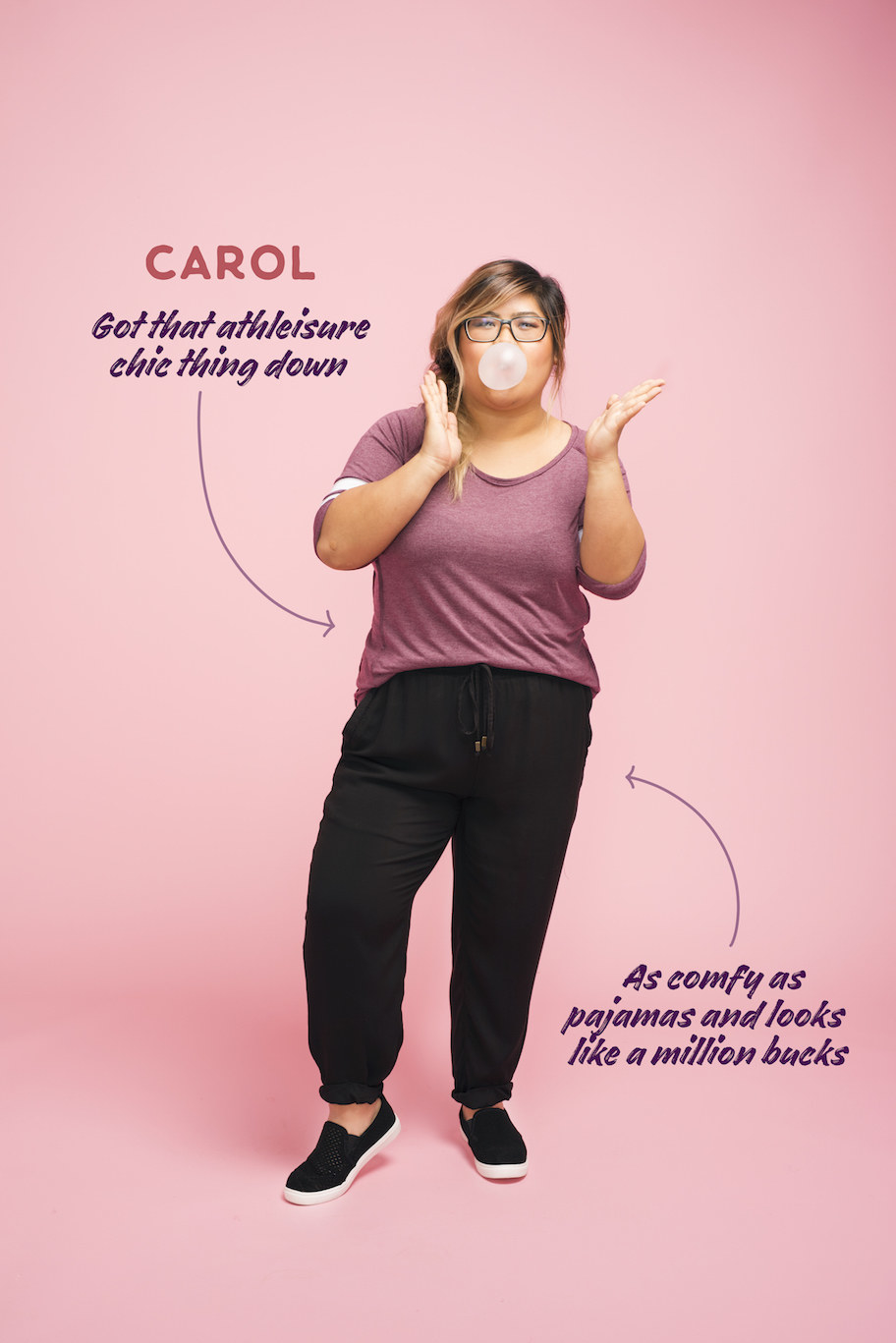 You can easily create a wardrobe that's ready for anything or add a few choice, perfect pieces to your current rotation of cute clothes.
Even the basics have super-cute details that make them stand out.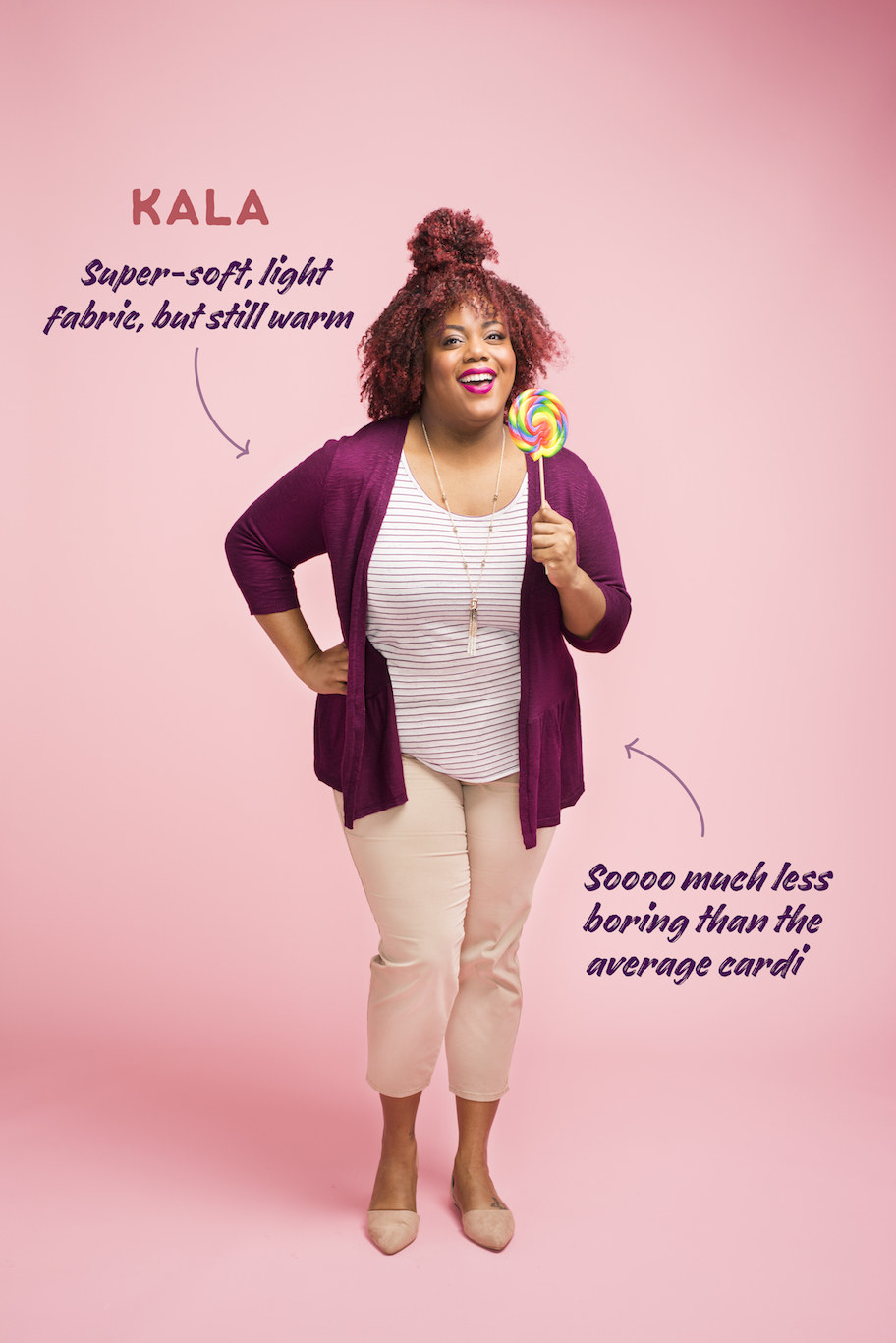 Everyone loves a comfy cardigan, but no one wants to lean into the frump. The ruffle on this cardi is cute and adds a little flair and shape!
And it's sooooo easy to make a ton of outfits with a single piece.
Even easier when every piece is super comfortable and wear-friendly. Because we're busy, OK?
Photographs by Sarah Stone / ©BuzzFeed
Design by Victoria Reyes / ©BuzzFeed
Makeup by YuuiVision
Hair by Andrita Renee