So clean - I can't stand when it's messy.

Eh, pretty clean for the most part.

I tend to leave stuff around, but I'm not a huge mess.

Everything I own is on the floor. Is there still a floor? I don't know, I can't see it.

What's your favorite bar in New Orleans?

The Fly at sunset, I'll bring the beers

There's a themed mixer this weekend. What are you going to wear?

Something that fits the theme but I still look hot

Oh, I actually can't make it. Maybe next time!

Over-the-top outfit (with props)

Just got out of grad school, on to changing the world

Drawing or painting in a loft somewhere

Making kiddos smile at my job

What did you have for dinner last night?

Jenna Marbles

Anything colorful and creative in a bowl

Via pbs.twimg.com

Via wisewords.ie

A microwaveable meal with a side salad

A Stir Fry with the ingredients I have

Something quick, easy and nutritious

A big batch of something in the crock pot (I'll have leftovers for the week)

Who was your last hook up?

I'm in a long-distance relationship

I'll identify him by the boxers in the shower

Via museumartpaintings.com

Birthday Suit - I am definitely nude

Via ae01.alicdn.com

Via media.gettyimages.com

Regular outfit but I took my pants off when I walked in the door

Sweatshirt with no undies

How about we go outside instead?

Via pbs.twimg.com

Via s3.amazonaws.com

What are your feelings towards Radler (our cat)?

I relate to him on a personal level.

I only liked him when he was a kitten.

It's a love-hate relationship, for sure.

Run or bike through Audubon

My days get me moving so much, I prefer Netflix when I get home

Via assets.nydailynews.com!/img/httpImage/image.jpg_gen

My favorite Reily workout class

Via d2118lkw40i39g.cloudfront.net

Which playlist are you most likely to be caught listening to?

media.giphy.com

Via killerboombox.com

Via soultrain.com

Via hamiltonbroadway.com

Via cloudfront.assets.stitcher.com

Every Friday is reason to celebrate

Any New Orleans holiday (Red Dress Run, White Linen Night, etc.)

It was your job to grab drinks for the pregame tonight. What did you get?

tumblr.com

Wine, definitely. And I'll grab some cheese and crackers.

The cheapest tequila they have.

Probably an assorted 6-pack of beers from local breweries.

Cider or Mike's Hard Lemonade.

Whatever we have at home will be fine (even if it's the Chocolate Sundae Malibu).

Are you wearing a banana suit to Chi O bid day?

Anne King

Via clipartkid.com
Which Member Of 2219 Are You?
We don't know how you do it, but you are the definition of work hard, play hard. By day, you can be found running from meeting to meeting, making people laugh and saving the world at the same time. But at night, you never pass up the opportunity to go out, and in the morning you do it all over again. Lydia's life motto is "always say hi," and we know you must embody the same friendliness as this amazing member of 2219 Calhoun.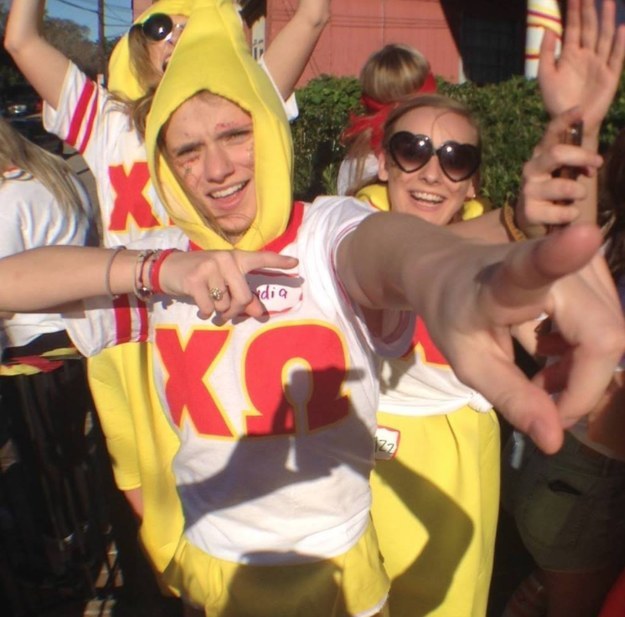 Darn! You are weird, and there might not be much more to say about that. You have an unconventional way of doing things, but if you play your cards right, you might just make it out all right. Even though about 1 in 10 of your jokes make sense, you make up for it in life advice. You probably like to draw, write, and be irresponsible. Like Walker, never forget to stop, look at the world around you, and remember that dinosaurs used to exist on this very planet!
Your infectious energy is what makes you a Carlie! You are always yourself, no matter who the crowd. Your fearless nature is what makes you shine, both on stage and off. You love to sing in the shower, be spontaneous, and bring people together. You will most likely be famous one day, but until then, you can be found having the time of your life - whether it's while your studying at 3am or breaking in to the Med Frat.
Congratulations on taking this quiz online and making it all the way to the end! You probably would have rather been out exploring the wide open spaces. You are an adventurer at heart, a fierce friend and a passionate person. You put care into your relationships and trust the way that the future unfolds itself. Like Cat, don't be afraid to trust your instincts and go where your heart takes you! With a curious mind like yours, you're bound to do great things.
You are caring, kind hearted, clean, and never afraid to speak your mind. You are probably the mom of your friend group, considering how mature you already are. You ask a lot of questions, but somehow you seem rock-solid in the big picture. Just like Rachel, you might balance a laundry list (pun intended) of responsibilities, but stay strong and you can do it! And despite the complaining, your friends secretly love how you take care of them.
You are indisputably the coolest member of your friend group. Your loyalty to your friends, paired with your love of bad jokes, makes you an amazing person to be around. Your retro wardrobe makes you look like a boss, and you frequently tag your friends in hilarious videos. Like Suraya, you always know the right thing to say to help your friends with life advice - whether it be a quote about space or a downright fu** it song lyric.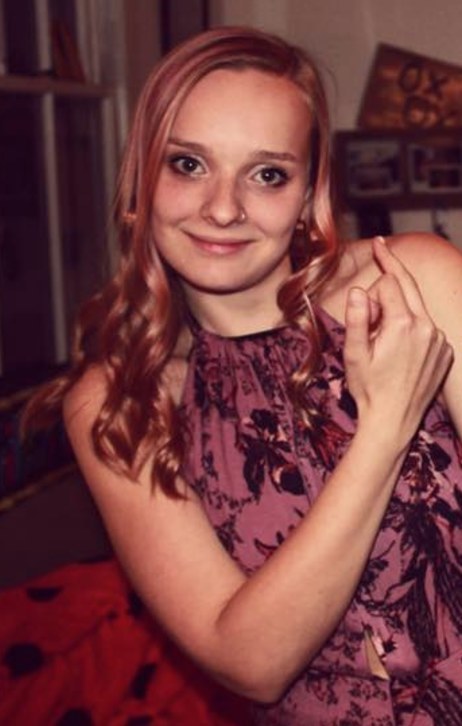 This post was created by a member of BuzzFeed Community, where anyone can post awesome lists and creations.
Learn more
or
post your buzz!