Two best yeti friends grew tired of winter's wrath in NYC and decided they needed a Florida getaway, where they heard sand was white as snow.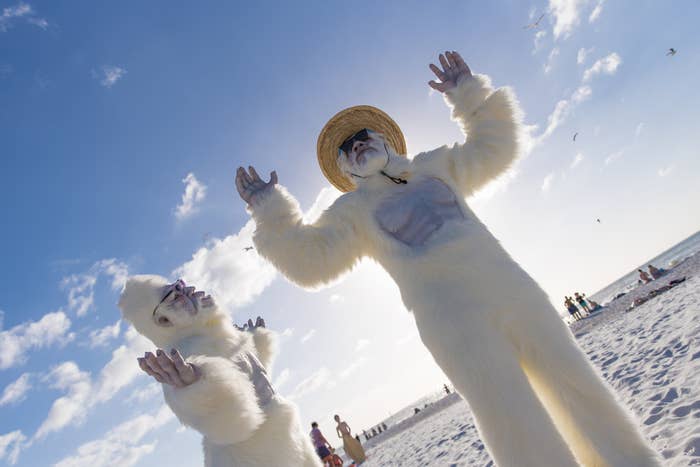 That's right: yetis.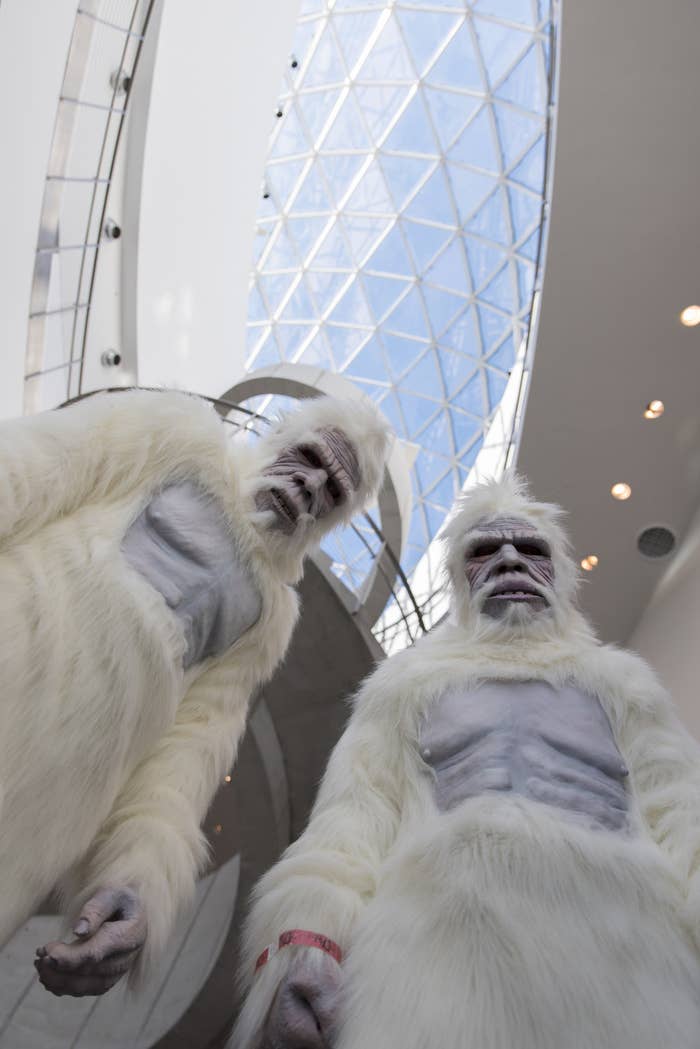 Sure, they were fish out of water, but they were too busy to give a care.
They rented a car and immediately drove to the white, sandy beaches that had only existed in their dreams.
And they certainly left their mark in the sweet, soft sand.
They explored the calm waters that were *not* frozen over a thousand times.
They found peace. They found their heart's center. They found love.
And then they began to question everything, like, "Why would we ever live somewhere cold again?"
And as the sun set on their last day of their magical adventure, the unexpected happened...
...our yeti hero slowly got down on one knee and asked his best friend if she would spend the rest of her life with him.
And the next morning, when it was time to return to their freezing city, they gazed into each other's eyes and agreed that they loved sun more than snow.
So, over frosty, cold beverages, they started planning their next getaway to the sunny, glorious land of St. Pete/Clearwater, Florida.
Happiness was theirs for the taking. And take it they did!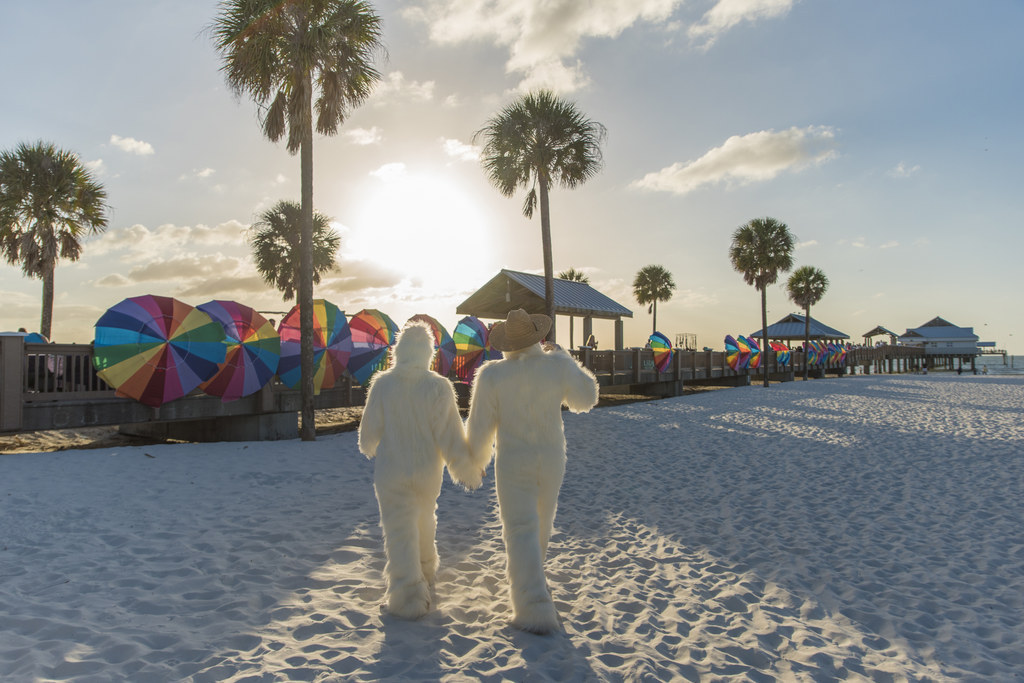 All images via Visit St. Pete/Clearwater.
Thankfully, you don't have to be a yeti to appreciate the sun. Follow in their giant, sandy footsteps to St. Pete/Clearwater.