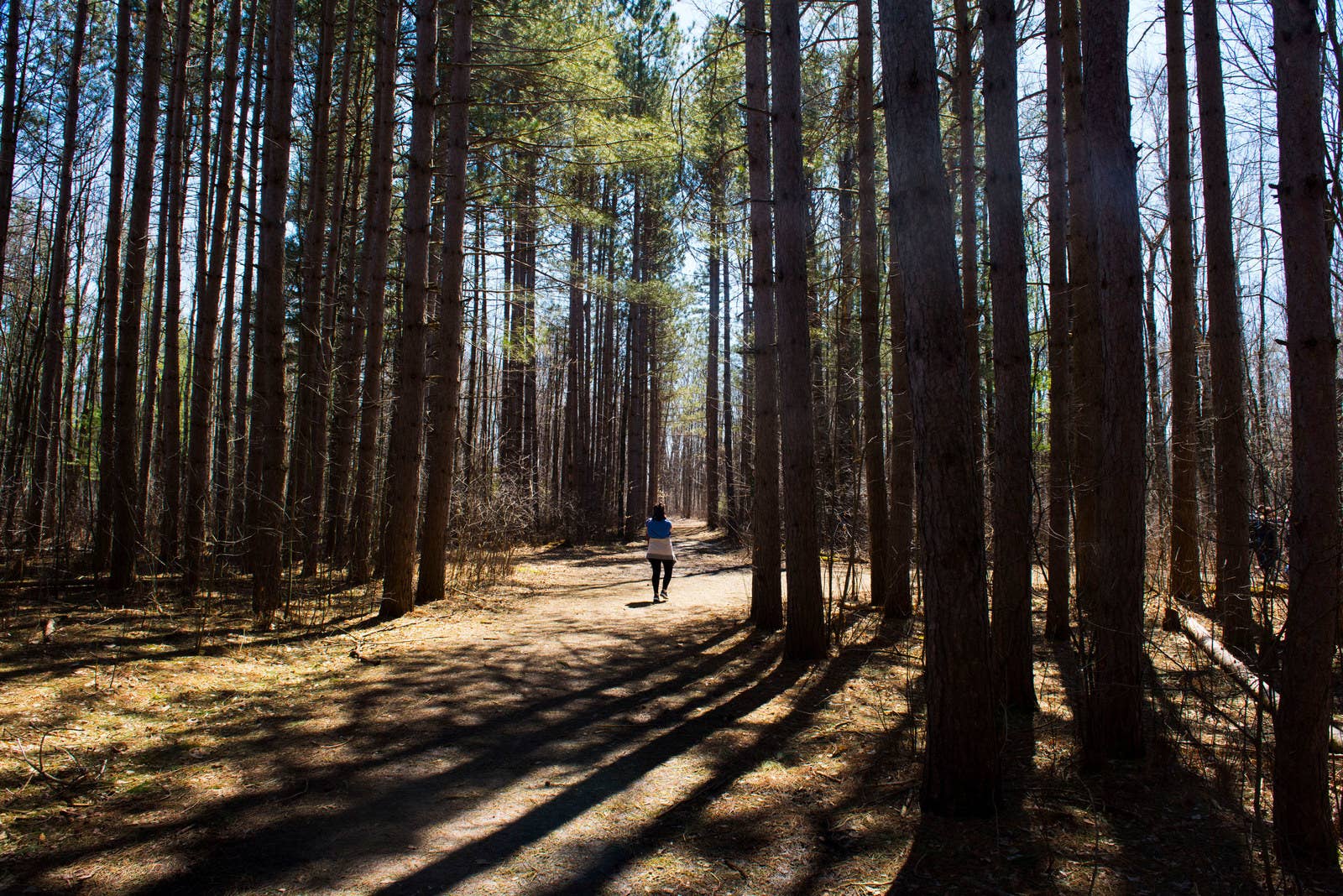 From a lookout point in Major Hill Park, we watched as the sun's descent cast pinkish hues over the Northern tip of Ottawa, briefly illuminating Parliament Hill and the Alexandra Bridge and dappling the windows of buildings just across the river in Gatineau, Quebec.
An Ottawa sunset exposes the patchwork identity of an evolving capital city, casting formalistic civic buildings and glittering natural rivers in the same indiscriminate light. We'd come to capture Ottawa in photographs, but quickly discovered that the city's identity went far beyond our lens.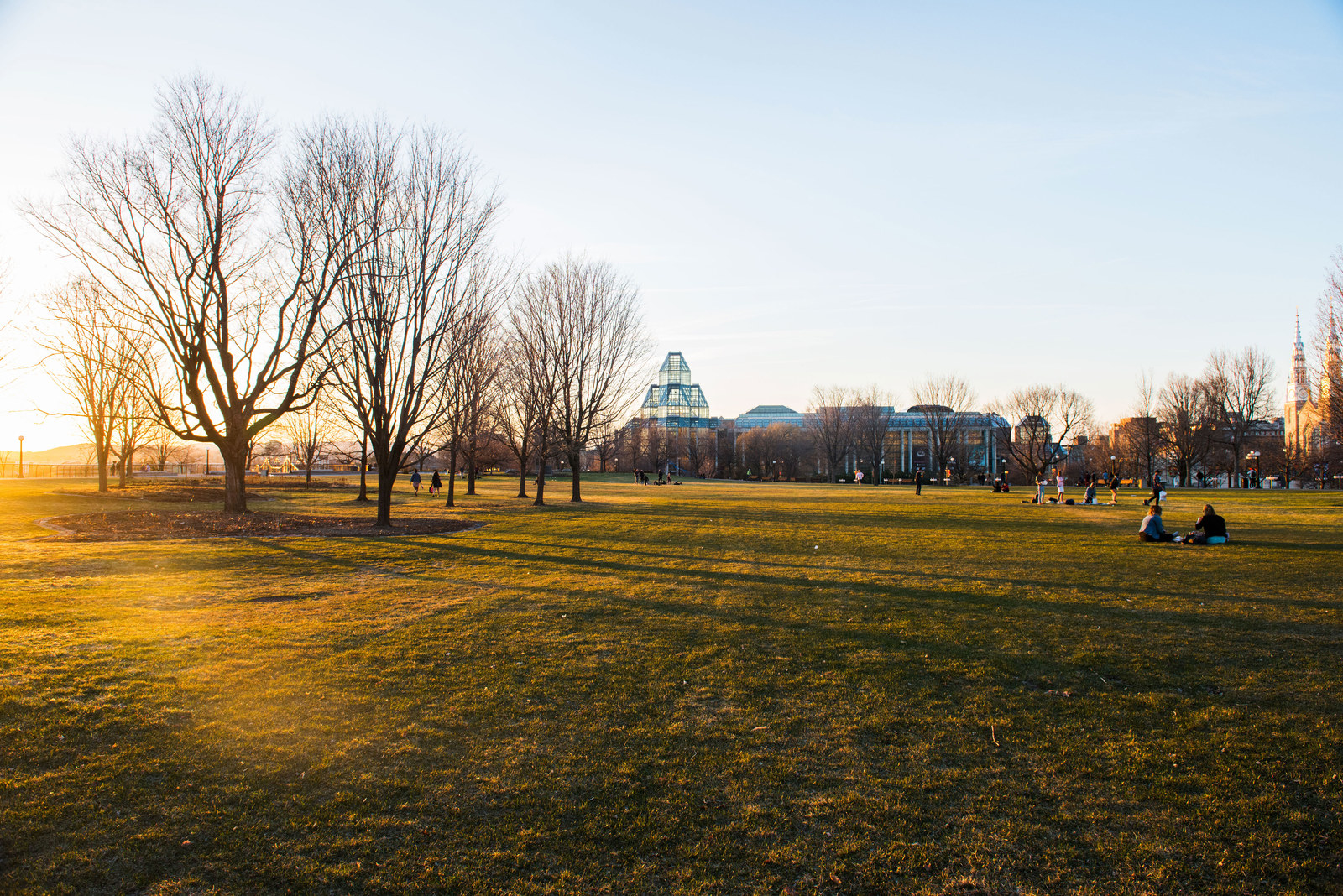 "We couldn't tell Ottawa's story without telling a Pan-Canadian story," chef Stephen La Salle told us, as we chowed down at his restaurant, Feast and Revel, that same evening. "We're so influenced by the people that come to the city."

My photographer Lauren and I were two such people, albeit not among the ones he was citing as influential. La Salle was referring, broadly, to the cultural diversity that has shaped Ottawa in the 150-odd years since its inception. The latest census found one in every four people to be a visible minority. The city boasts prominent Vietnamese and Lebanese populations, and many locals refer proudly to the city as "the shawarma capital of Canada."

La Salle's menu — which he describes as "new Canadian with a sense of place" — flirts with these themes of confluence, adding unlikely touches to traditional Canadian dishes: a savory, smoked-salmon "beaver dough"; a deconstructed poutine, with lamb gravy and cheese curd foam; PEI mussels tucked into an octopus paella.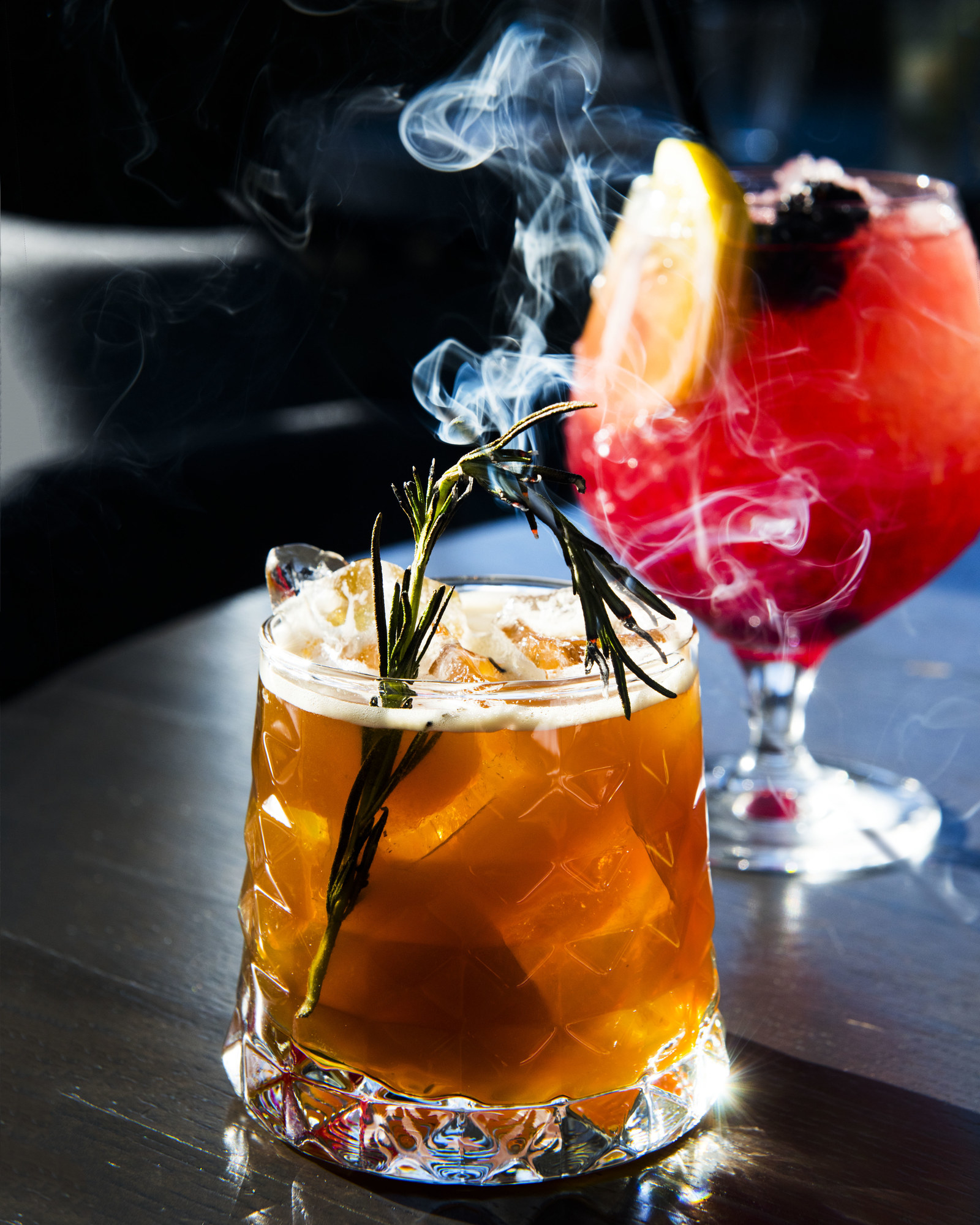 The sense of place La Salle described would come into high relief for us over the next few days — literally at first, from our view atop the rooms in the Byward Market Andaz Hotel, which cast the city in doll-like miniature by day and showed it glittering by night. Then figuratively later on, as we broke bread with local Ottawans and dipped into the city's best-loved institutions.
Our first morning kicked off with breakfast at the 24-hour Montreal-style bagel joint, Kettleman's Bagels, where we caught up with Chris Saracino, communications director and eternal Kettleman's fanboy.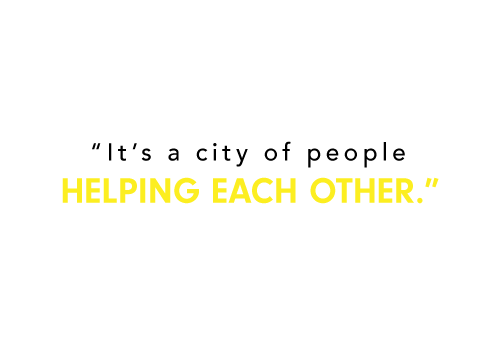 "I always say that Ottawa represents the best of Canada," Saracino said, sliding us hulking bagel sandwiches rife with in-house smoked meats and freshly pickled vegetables. For two New York girls, this was already Valhalla.
"It's a city of people helping each other."
We watched, rapt, as one of the bakers deftly slid a long cedar peel into the wood-fired oven, pulling and turning dozens of bagels at once. Another baker whipped and twisted thick ropes of fresh dough, fastening them into rounds that looked so tantalizing, you'd just as soon eat them raw. Kettleman's turns out 6,000 bagels a day, has lines out the door on weekends, and has become to Ottawa what Saracino refers to as "culinary royalty." Looking at the delicate dance they do, it's easy to see why.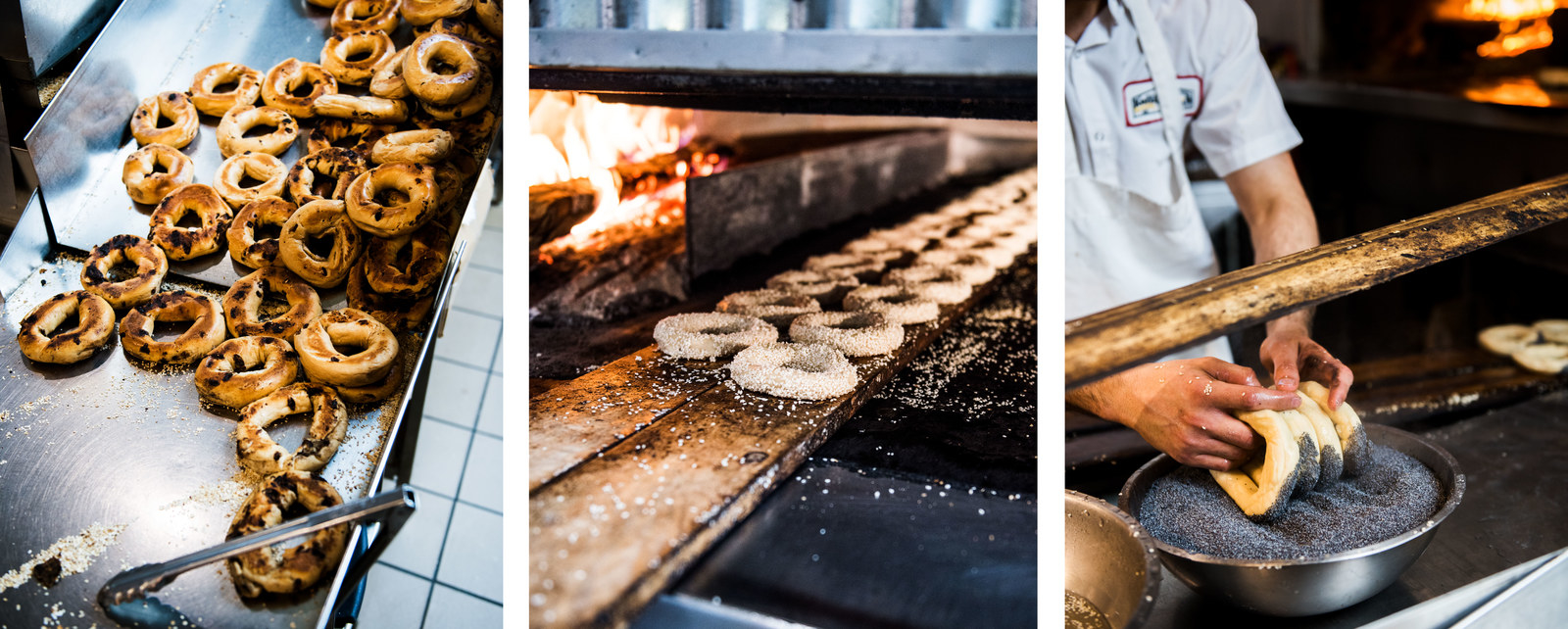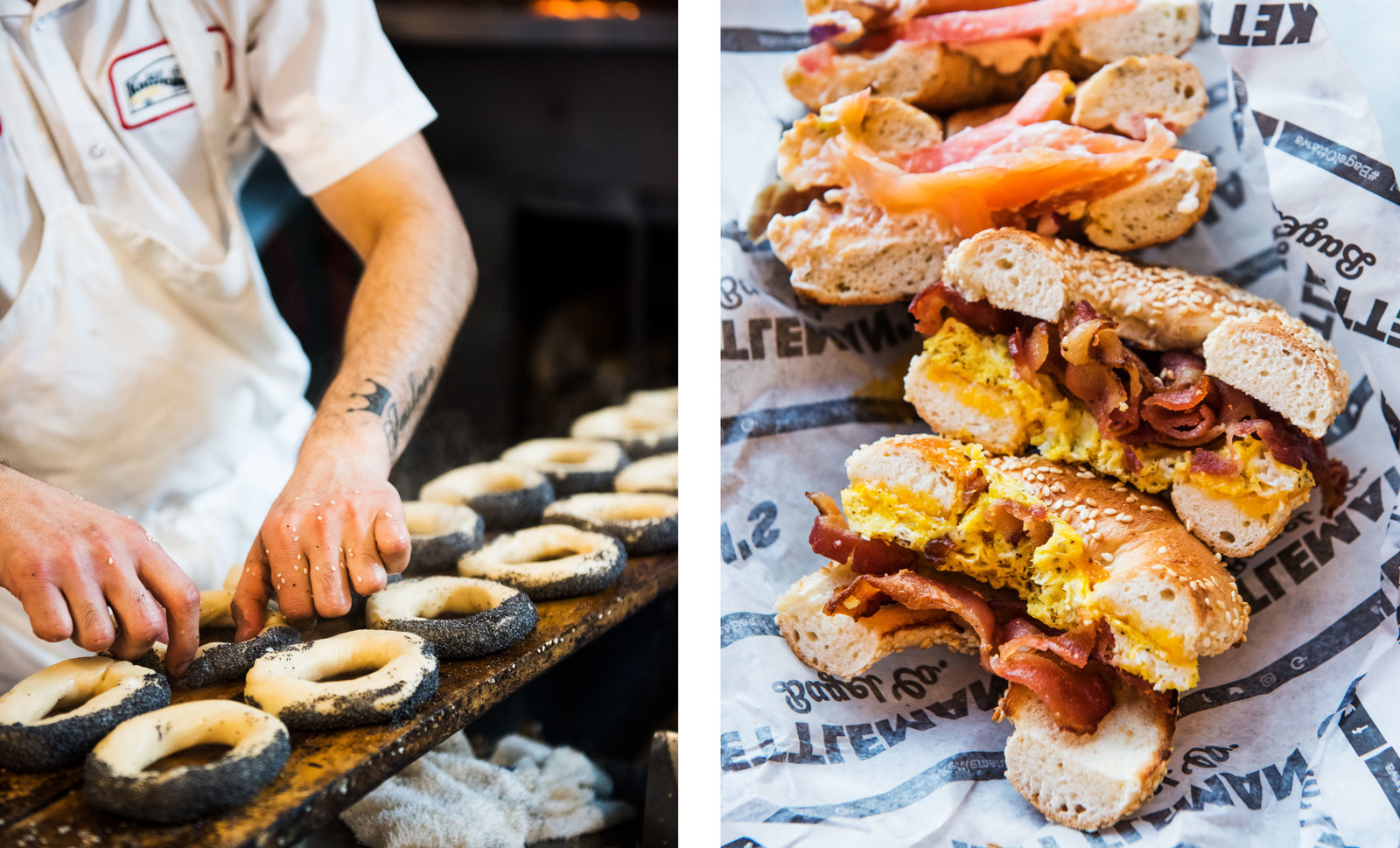 After bagels, as if to bang-bang our New York creature comforts, Lauren and I grabbed coffee at Little Victories, a young third-wave coffee joint in the heart of Ottawa's most hipster-centric neighbourhood, The Glebe.

Little Victories co-founder Andrew Bassett free-poured dazzling shapes into our lattés while he shared his take on the Ottawan spirit. (A bona fide business owner at the age of 22, he's well-equipped to speak to the city's raw potential.)
"There's so much opportunity here," he explained. "It's a community that's actually starting to thrive."
Little Victories was a passion project for Bassett, who discovered his love of third-wave coffee after a bad breakup landed him briefly in Melbourne, Australia. The café, which has grown to two locations in just two years, allows him to put both his coffee savvy and his carpentry license to use in its maintenance and success.
We sipped our third-wave creations: a Japanese-style iced coffee for me, dripped slowly through a pour-over filter cone, and a "magic" coffee for Lauren (a Melbourne specialty that claims to have the perfect steamed-milk-to-espresso ratio). Bassett narrated the who's who of neighbourhood celebrities passing through the café as we sipped, telling us who owned what. Apparently, everyone has a claim to fame in Ottawa.
Asked about why he returned to Ottawa after falling so hard for the Australian coffee scene, Bassett had one thing to say: "I missed the true seasons."


If "true seasons" can be said to represent the natural side of Ottawa (and they must, since the hottest and coldest temperatures on record there were 37°C and -38.9°C, respectively), then the recently opened Ottawa Art Gallery can lay claim to its cultural one.
Dedicated to showcasing the work of both local and national artists, the Ottawa Art Gallery represents a turning point in the city's self-awareness.
"We're the National Capital. We're always telling Canada's story," Museum Director Alexandra Badzak explained as we tour the gallery's spacious rooms. "But not Ottawa's story."

Until now, that is. The art inside the OAG is an eclectic hodgepodge of avant-garde Canadiana and historical homages to the city. Indigenous crafts share space with mid-century photographs of Ottawa street signs. There's a reconstructed resin beaver dam in one room and a neon sign that reads "Culture Trash" in the next.
The art gallery is stacked to avoid "museum fatigue" and has window cutouts throughout so that patrons don't get disoriented. The building itself is a cube designed by KPMB Architects, a firm based in Toronto. Steely white by day, the cube lights up at night, cycling through a vivid array of colours for passersby crossing the Mackenzie King Bridge.
For Badzak and her team, the Ottawa Art Gallery is a dream come true. And for the rest of us, it fulfills a purpose we don't often know how to name. She does it for us: "It's a place to just sit and contemplate the sublime."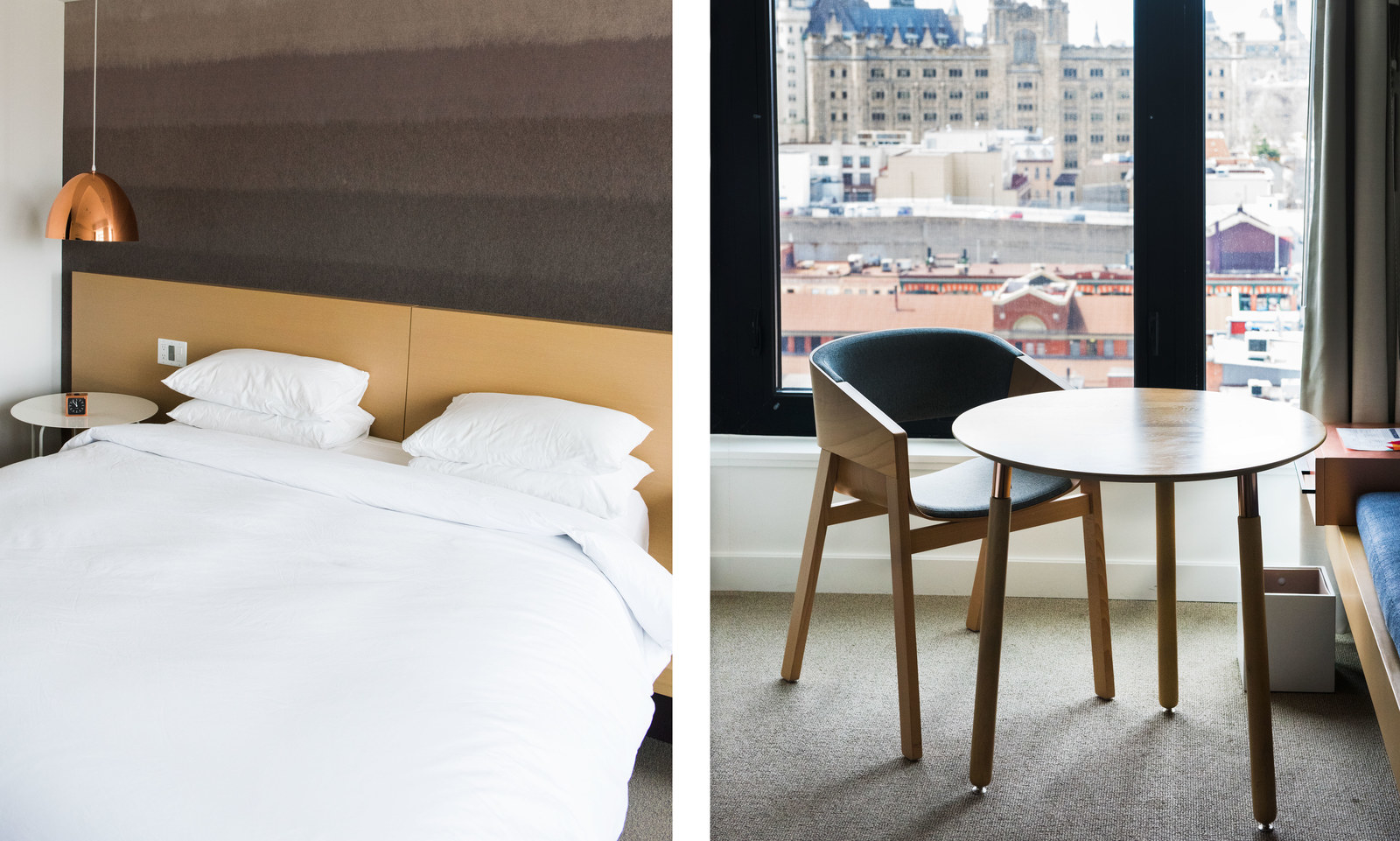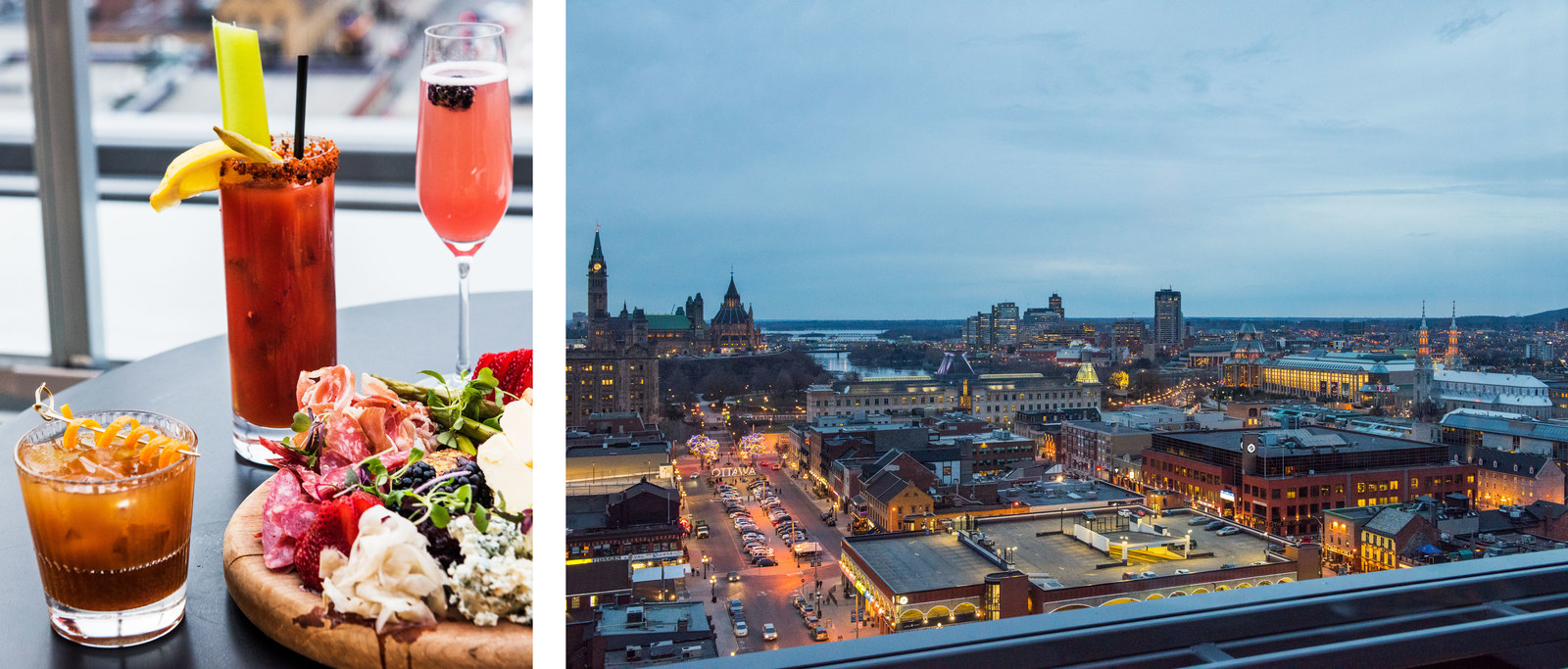 The wonderful thing about Ottawa is that it didn't expect your arrival, but it's glad you're there. Its residents are guileless and genial, without being try-hard. It definitely feels Canadian, but lacks the ego of Toronto or Montreal. And perhaps as a direct result, it's become something of a seedbed for innovation.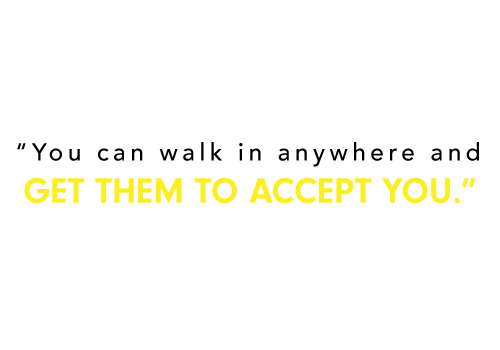 "There's a big emphasis on female- and queer-run spaces, which is really cool to me," Jo Masterson, owner of vegan pastry shop Little Jo Berry's, tells us. "Spaces with strong morals and good ethics."
We visited two such spaces on our trip: Little Jo Berry's, Ottawa's go-to destination for vegan treats, and Plant + Curio, a plant shop run by local girls and featuring plant-inspired work by women artists.
After stuffing ourselves with Jo's unicorn-themed soft serve, rainbow-sprinkled toaster strudels, and caramel brittle–topped donuts, we dipped into the six-months-young Plant + Curio, where the sheer abundance of live plants in such a tiny space is guaranteed to bring out your inner homebody. We arrived just as shop co-owner Leslie MacDonald was waving goodbye to one of the neighbourhood artists, who'd come by to drop off some of her ceramics.

"It's a good, welcoming community, even if nobody knows you," MacDonald said. "You can walk in anywhere and get them to accept you."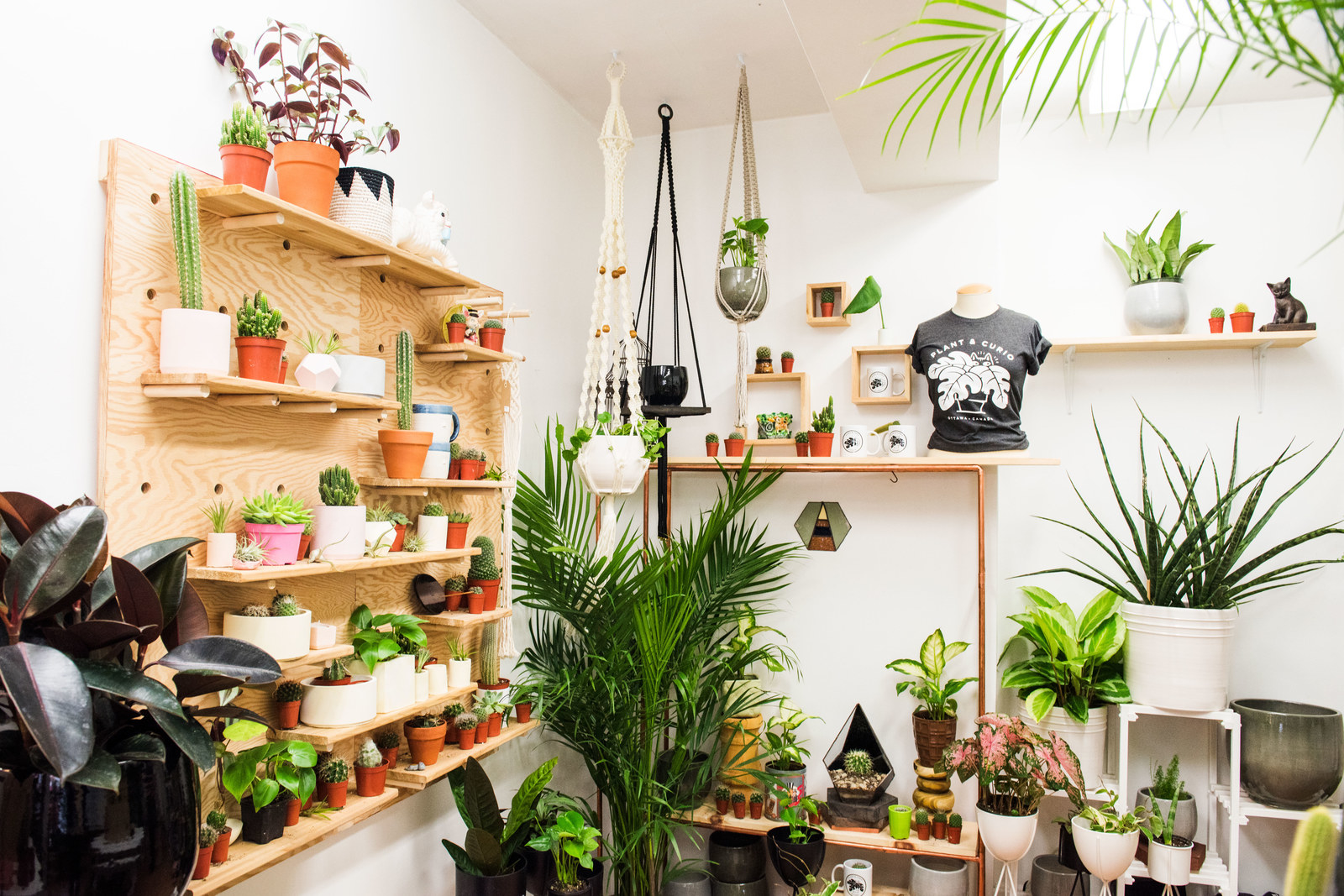 Notwithstanding Ottawans' generosity of spirit, I have low standards. As a millennial traveller with just the requisite dose of wanderlust, I find myself looking for the same signs of life in every city: good coffee, interesting arts spaces, natural landscapes, and a few bars where I can rest my weary head.
We were delighted to find colourful iterations on the latter in Ottawa. At Charlotte, the city's hip new cocktail bar upstairs from a popular vegan restaurant, owner Michael Hall curates an impressive tiki-leaning cocktail menu to pair with the bar's mid-century-modern décor. Being inside felt like starring as the wispy, carefree model in one of those aspirational home catalogues that inexplicably arrives in your mailbox each month.
"The goal was to do something as different as possible," Hall said of the bar, the aesthetic and menu of which remains, at least for now, the only one of its kind in Ottawa. "But the first thing that anyone should think about our drinks is 'That's delicious.'"
And they are. The flavours of Charlotte's perfectly balanced daiquiris and gin-lillet concoctions had a transportive effect, calling us to far-off tropics and letting us sink briefly into a premature sense of summertime.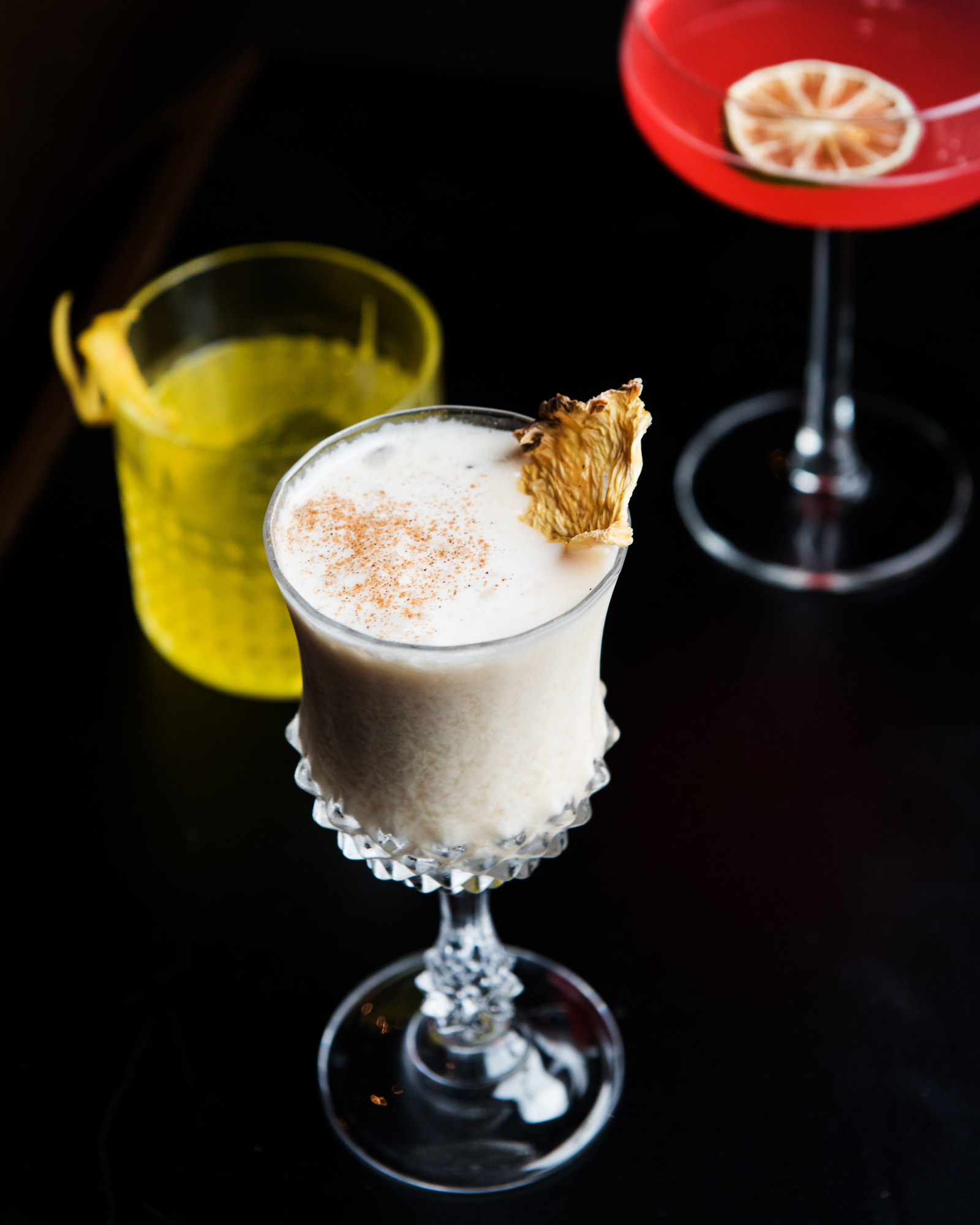 We were quickly re-oriented at the hyperlocal Tooth and Nail, a microbrewery, retail shop, and brewpub in Ottawa's Hintonburg neighbourhood that sells and serves damn good craft beer to the community. In order to operate all three businesses at once, owner Matt Tweedy had to get three licenses from the city: manufacturing, "tied house" (because the pub is physically connected to the brewery), and retail.
"We just kind of took all our ideas and put them together to create the place we wanted to," he told us sheepishly, gesturing to his simple surroundings, which belied just how much the space held. It was simply more compact than I'd ever imagined a brewery could be, less like a soaring industrial warehouse and more like the garage your dad hides out in to fix up old cars.
"We have a program, and a lack of a program," Tweedy said, "and the lack of a program is the inspiring part."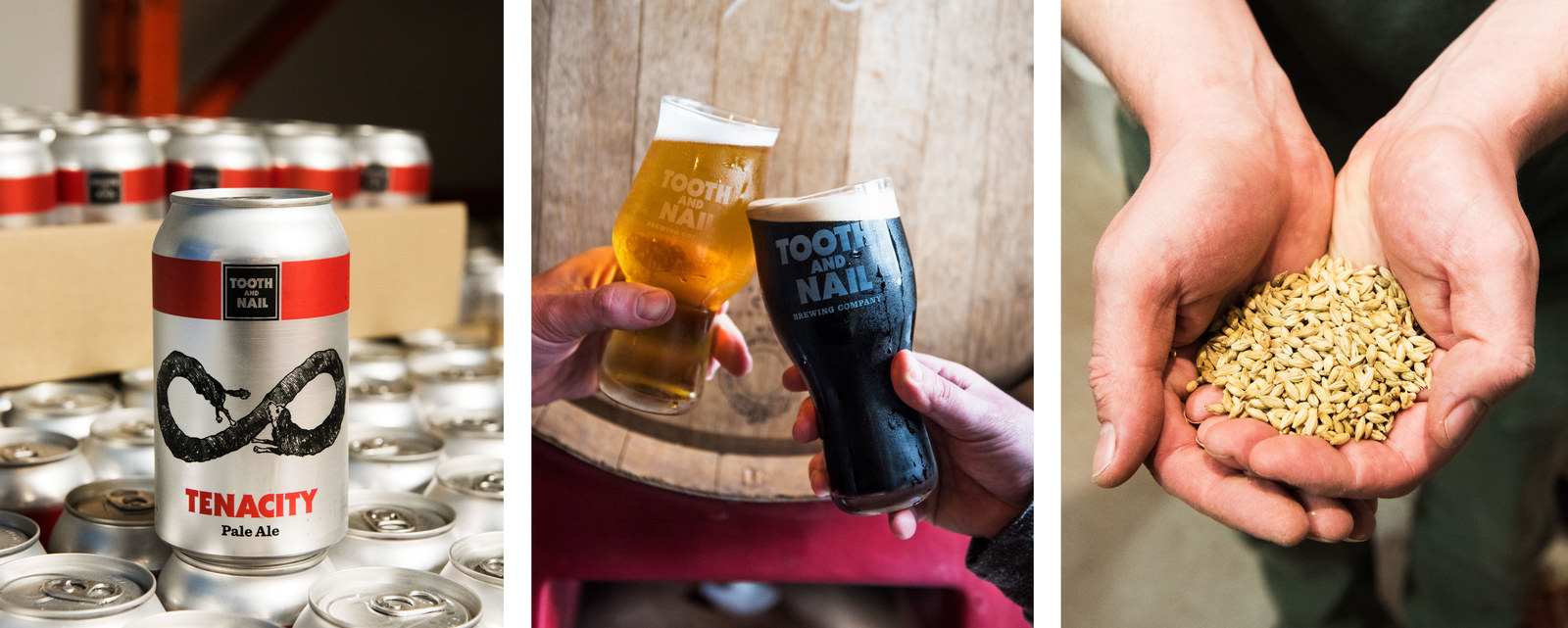 Tooth and Nail releases 18–22 beers in the span of a year, repeating seasonal favourites and keeping evergreen taps open for the local barflies who cherish them. And despite their wildfire-grade success over the past few years and how many kegs they sell to other bars in the city, Tooth and Nail has never expanded its doors beyond the intimate, four-walled structure it currently has.
When we recounted where we'd been so far and where we were headed next, Tweedy lit up. He confirmed a suspicion we'd had about the path we seemed to be tracing through Ottawa: that it was highlighting a new chapter of the city, one of unabashed self-discovery.
"The people opening businesses today are doing so for reasons outside squeezing every dollar out," Tweedy said. "The shift we're seeing is, it's people with a vision, providing the hospitality and drinks they'd want to enjoy."
We cheersed to that.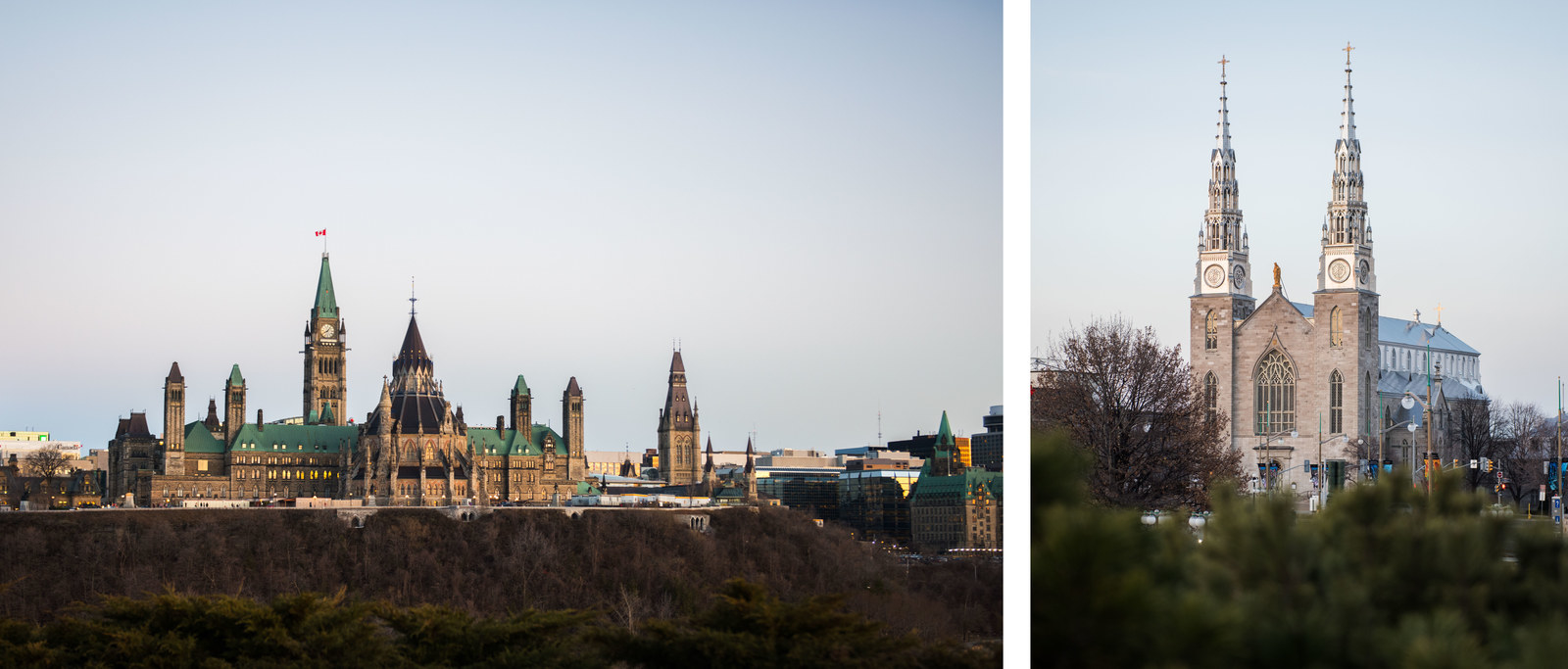 Our final evening adventure was a pasta-making class at Supply and Demand. Of all the places we'd checked off of our itinerary, this was the one that no one could shut up about. Anytime we mentioned it to an Ottawan, their faces would crack into a grin and they'd say, "Oh, man!" almost enviously, as if we'd gotten a golden ticket to a certain chocolatier's private factory.
Must be some place, we thought.
Chef Steve Wall was ready to greet us when we arrived. The smell in the air was intoxicating, as if all of the Ontario wines and mussel dishes ever served here had soaked directly into the walls to marinate. Our class was in the basement, thankfully, since we were already salivating at the thought of eating the pasta we'd be making. Hors d'oeuvres were brought down to keep us sated as we sheeted dough and learned to impress shapes into the pasta.

"These are broken coat hangers," Wall said, gesturing to the metal tools he was having us roll dough around to form cavatelli.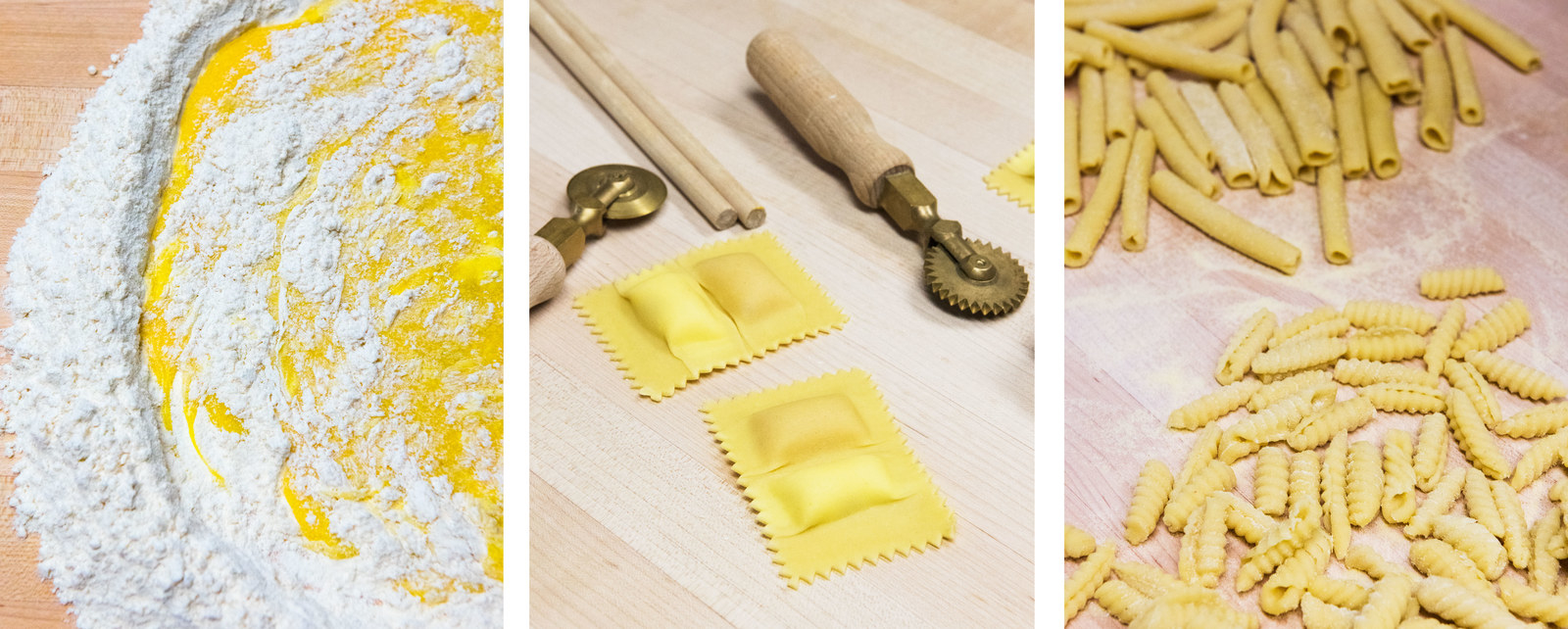 Once we started eating, the adulatory sentiments everyone had shared about Supply and Demand came into focus. Wall had all of our wacky-shaped noodles — ravioli, cavatelli, fusilli bucati — cooked into rich, rib-sticking dishes of ooey-gooey pasta goodness, with wine pairings to boot.
And for dessert? An entire baked Alaska, set on fire at our table. Here, we affected some light hemming and hawing about how full we were, urging the staff to take half for themselves.
But when they kindly declined, we ate the whole thing anyway.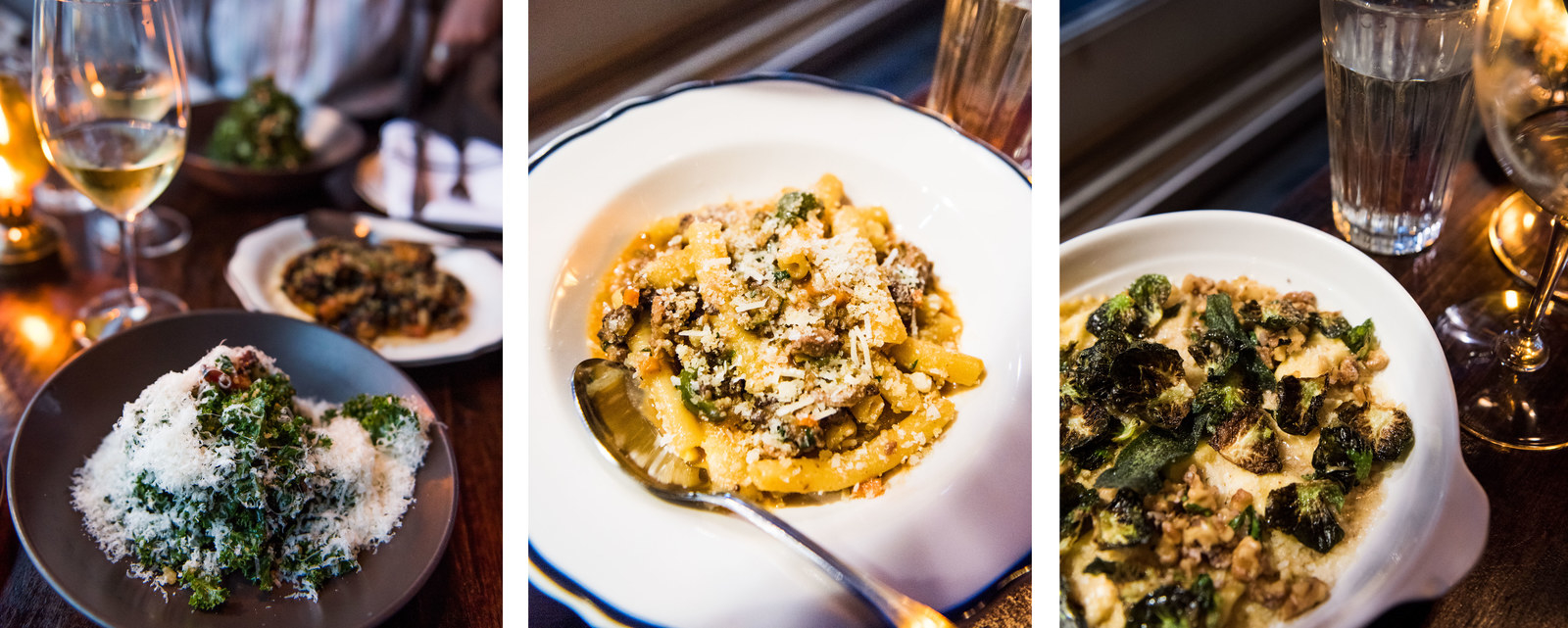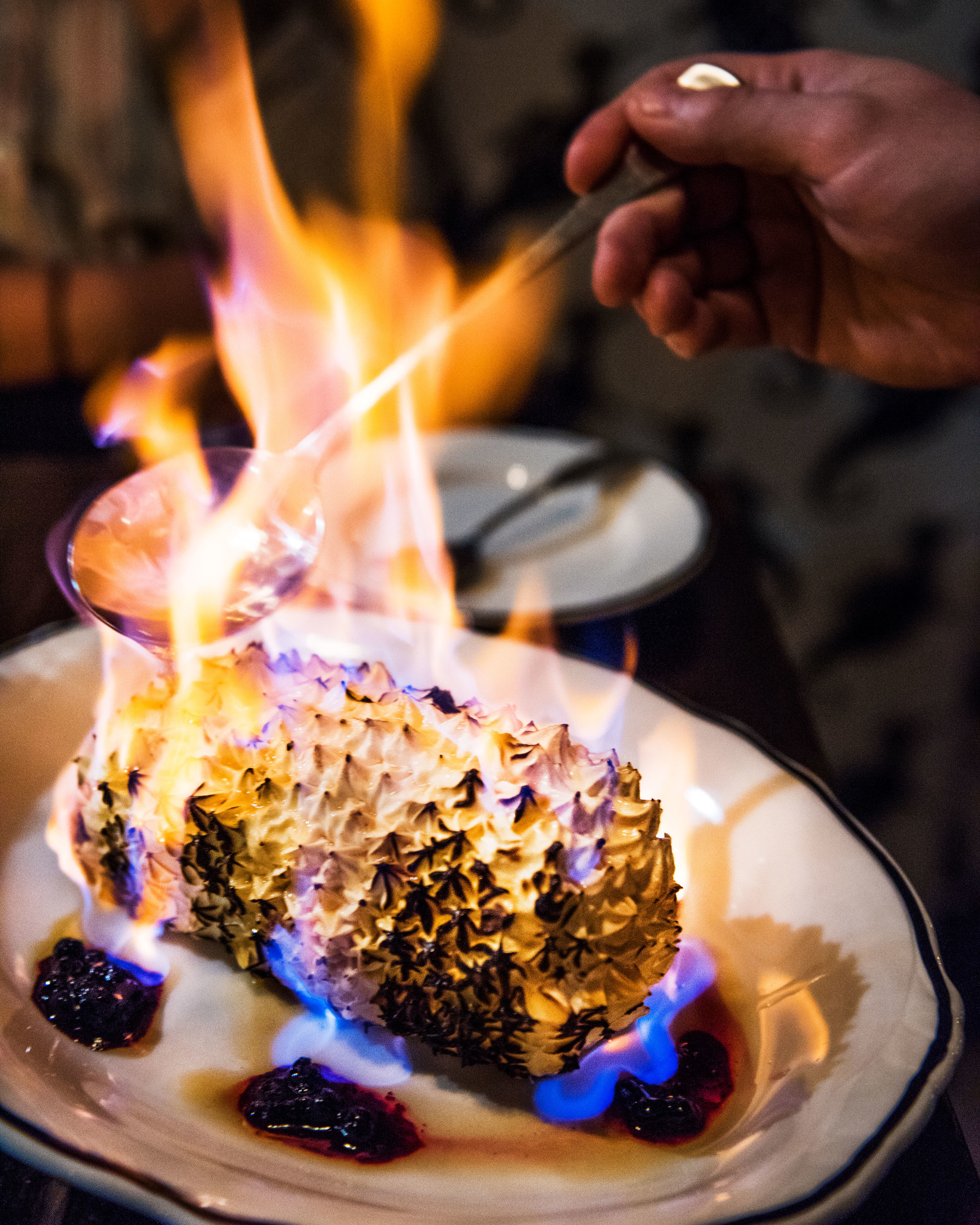 It's only fair that, after such a festive send-off the previous evening, it should rain on the morning of our departure from Ottawa. Luckily, we had plans to stay indoors. We ate breakfast at Art Is In, an artisanal (duh) bakery and café with, curiously, the inversely confounding aesthetic of Tooth and Nail. Where the brewery had felt oddly small, this café seemed far too big.
Art Is In's quarters are inside a massive loading-dock hangar, more accessible by car than on foot or public transit. People drive in from miles around to pick up freshly baked garlic rosemary sourdough boules under sky-high ceilings — and to enjoy croissants that boast three times the butterfat content of most commercially available ones.
A butter so rich, they literally had to get a city permit for it.

Head Chef Kevin Mathieson is also the real deal, having trained for years with François Payard and Ladurée in Paris. Coming up with the name for the café proved to be more of a chore than training, but he finally got there.
"Art is in Ottawa, art is in the bread, the art is in your mouth," Mathieson told us. "It just hit me."
Art Is In currently has more than 70 employees, who work together to churn out over 1,000 pastries a day for the droves of customers clamouring for their buttery fare. So maybe the size of the place isn't totally unfounded.


You'd be remiss to pass through Ottawa without stopping at Rideau Hall and Parliament Hill, if only to marvel at The Sublime: Government Buildings Edition.
From the cotton-candy striped walls of Rideau Hall's absurdly splendid Tent Room, to the kaleidoscopic architecture of the Parliamentary library, governmental spaces certainly make up in panache what they may lack in excitement.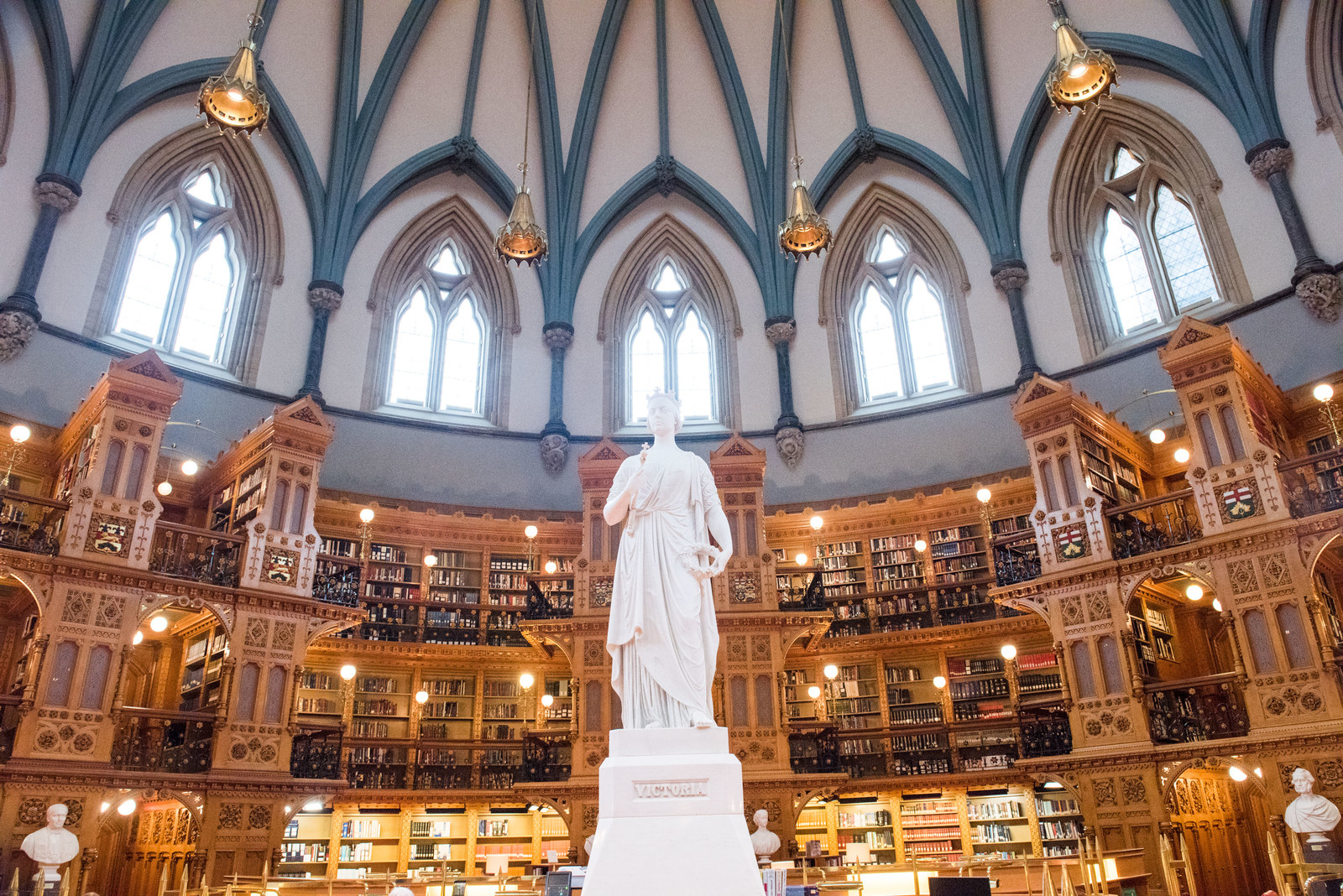 Everywhere we went in Ottawa, business owners would ask us where we were headed next. And when they inevitably recognized the name of another business, they'd make sure we said hello to that owner for them. This convivial game of local telephone followed us from venue to venue, with owners cracking smiles as they heard a greeting or inside joke passed on. I couldn't help but smile myself as we played along, two foreigners gleefully inducted into a huddle with the home team.

"It's a complex identity," Badzak had told us, when we asked her what makes Ottawa different from other Canadian cities. After our trip, I've come to believe the opposite: Ottawa's identity is self-evident. You just have to visit the city to see it.
You've got to see it for yourself. Visit Ottawa to find out what — and who — makes Canada's capital city a place all its own.

All photos by Lauren Zaser / © BuzzFeed. Designs by Laura Hoerner / © BuzzFeed.