1.
The purple and violet heather of the North York Moors in North Yorkshire in England: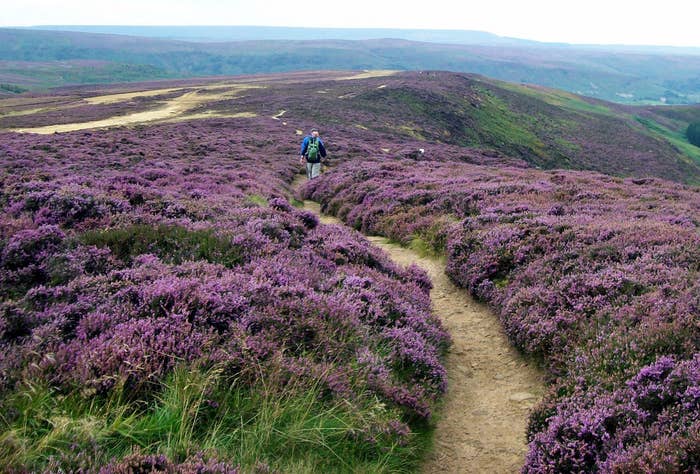 2.
The lighthouses against the turquoise waters of the Isle of Anglesey in North Wales: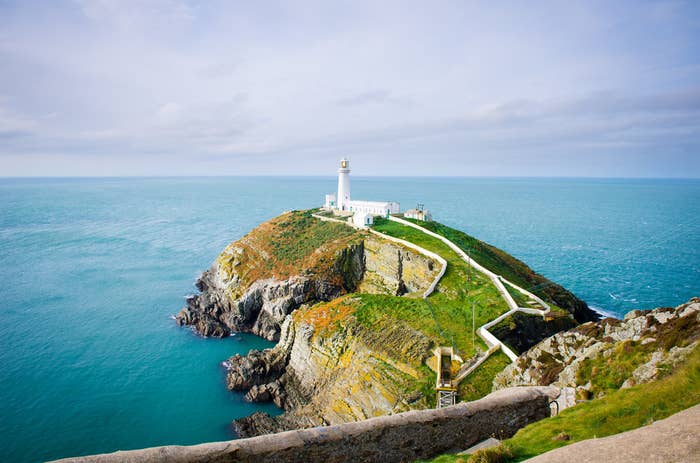 3.
The lush colors of the town of Portree in the Inner Hebrides of Scotland:
4.
The vibrant and humble beach huts of Scarborough in England's Yorkshire: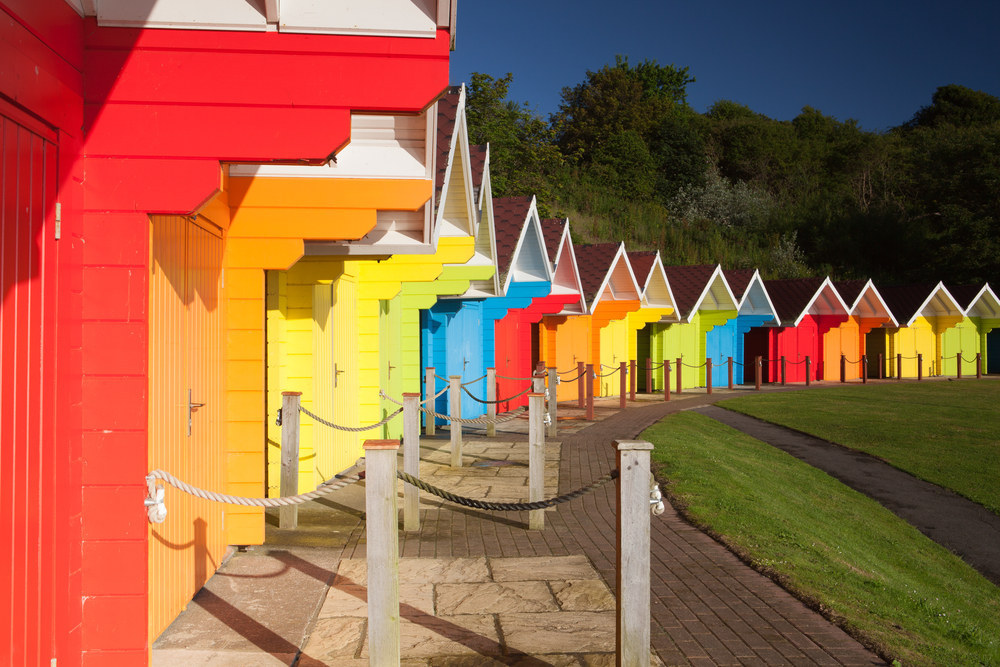 5.
The deep teal of the Fairy Pools on Scotland's Isle of Skye: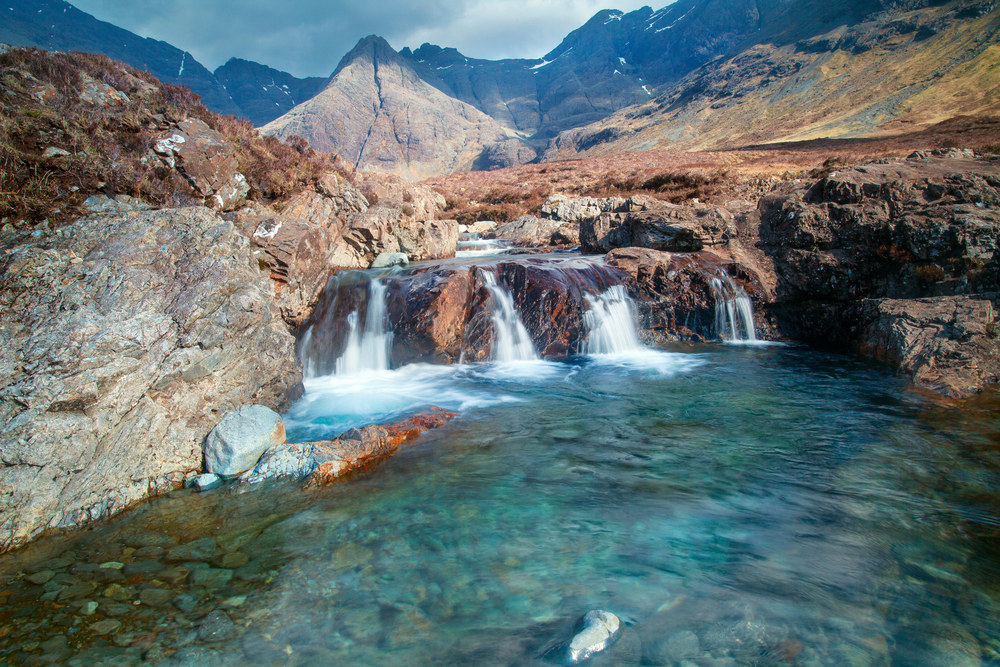 6.
And the spectacular autumn colors in the Scottish Highlands: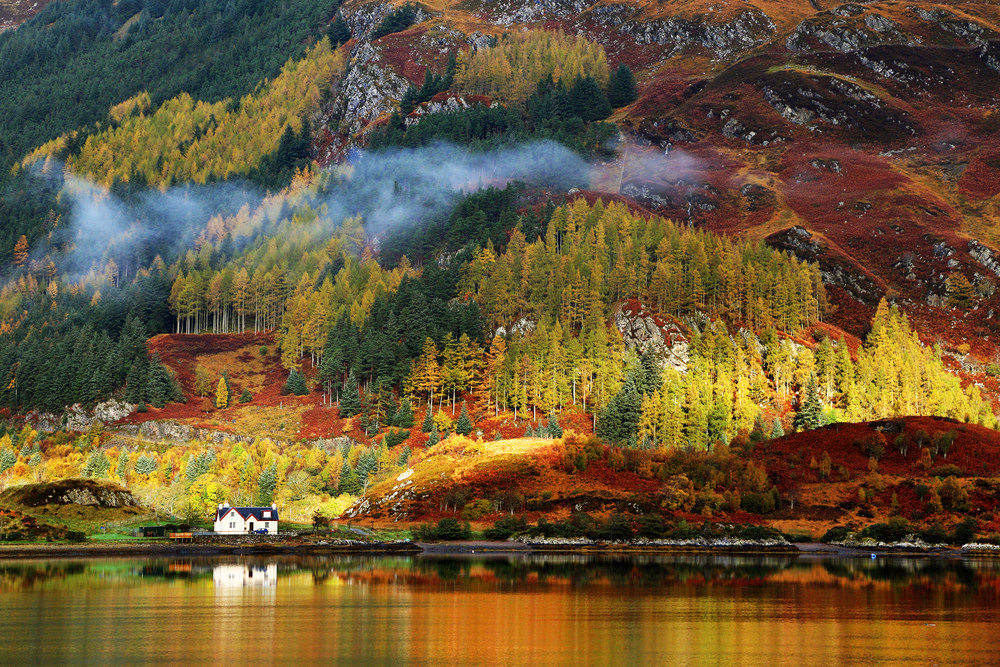 7.
The pale blue harbor and charming waterfront buildings of St. Ives in Cornwall in England:
8.
The striking summertime poppies of South Downs National Park near Brighton in England: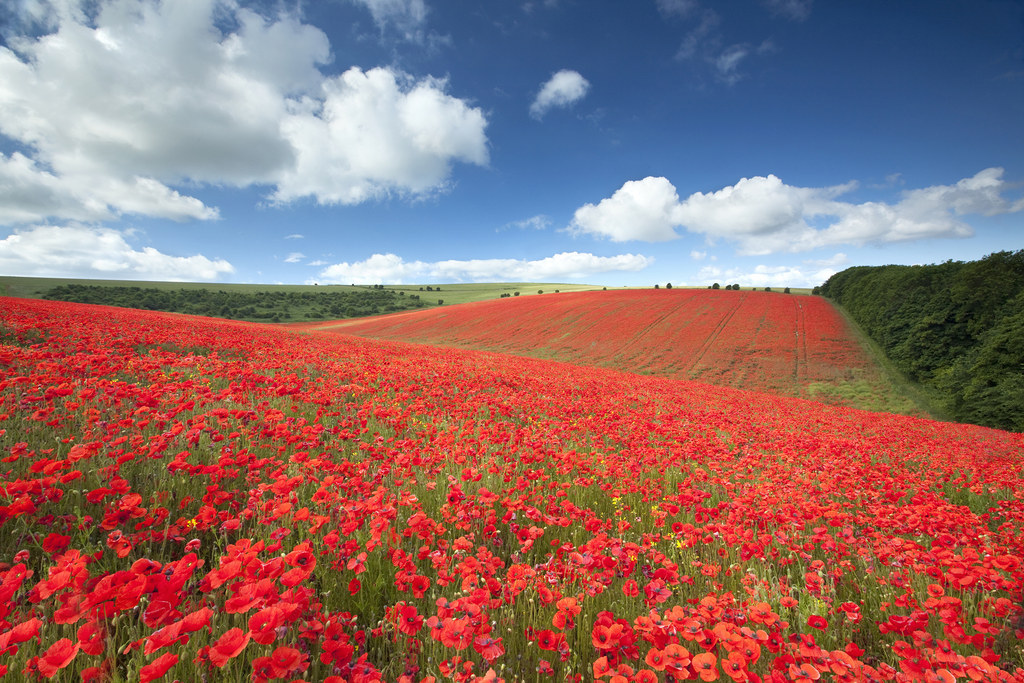 9.
The stark white contrast of the Old Harry Rocks on the Jurassic Coast of Dorset in England: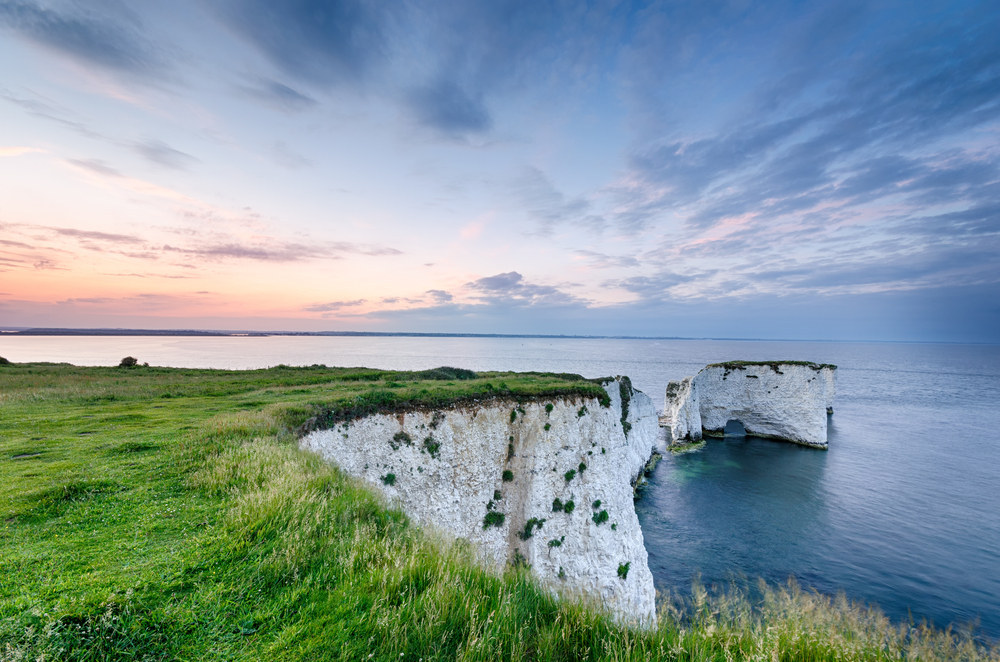 10.
The pastel and red brick townhouses overlooking the River Yare at Norwich in Norfolk in England: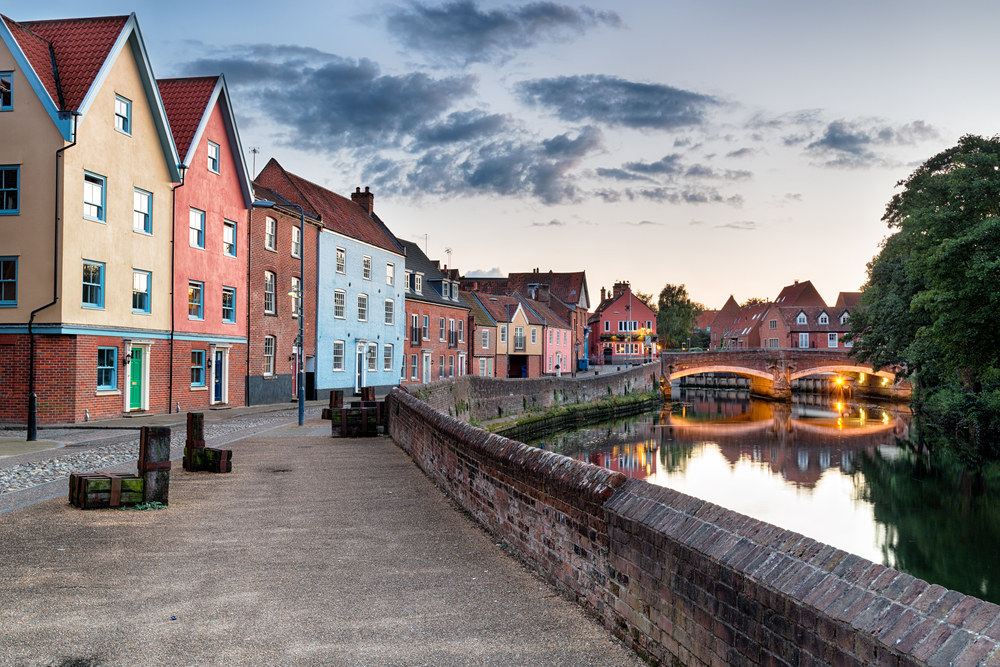 11.
Sunset reflected on the smooth surface of Derwentwater in England's Lake District:
12.
The lush gardens of the cottages of the Cotswolds, just outside of London, England: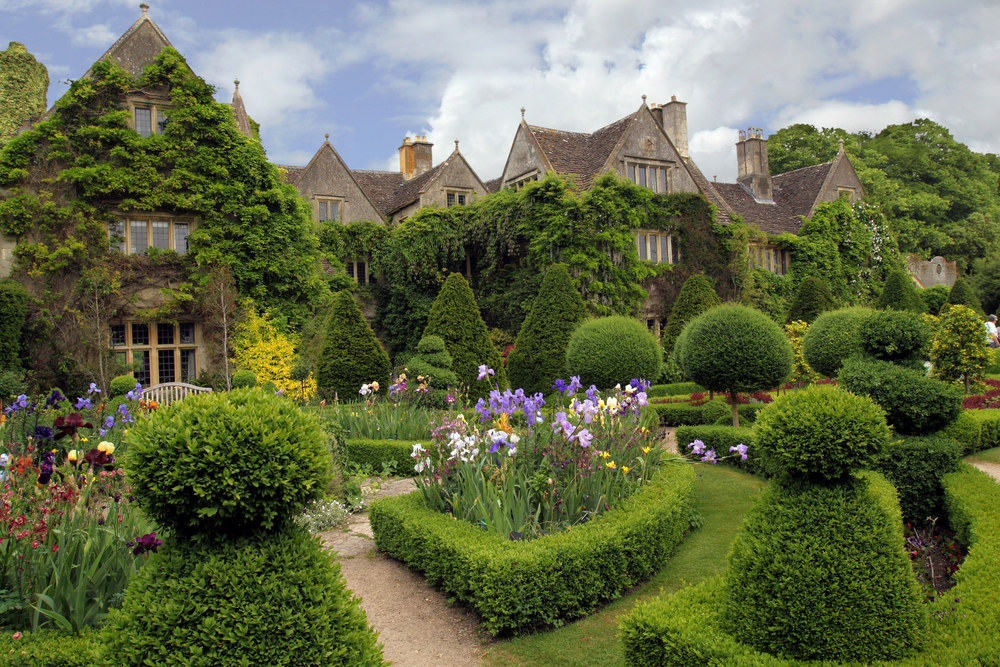 13.
The charming seaside town of Tenby in south Wales: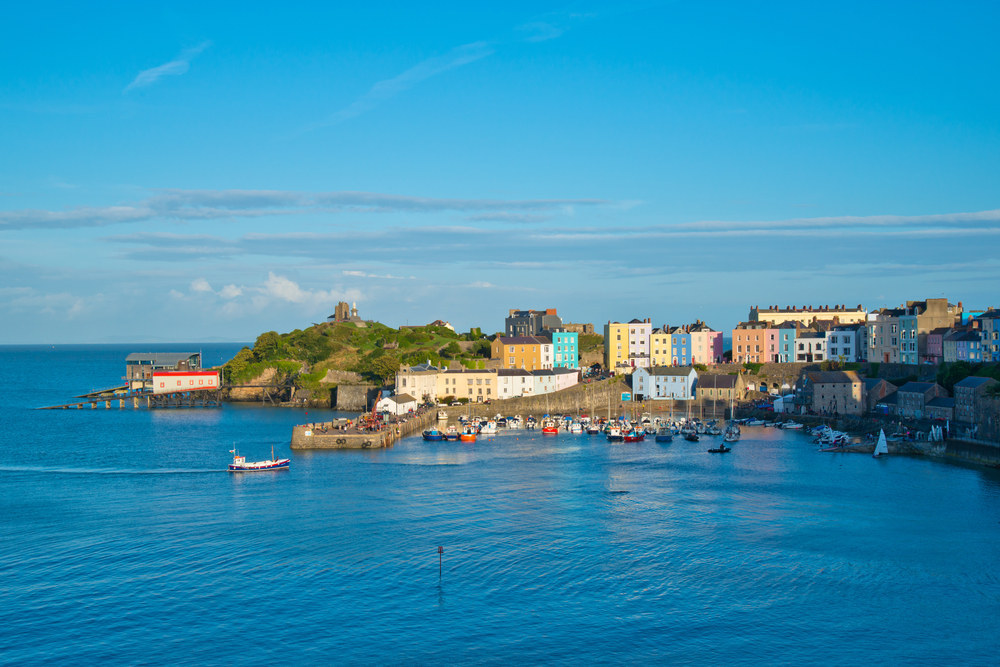 14.
The enchanting carpets of bluebells in the woods of Hampshire in England: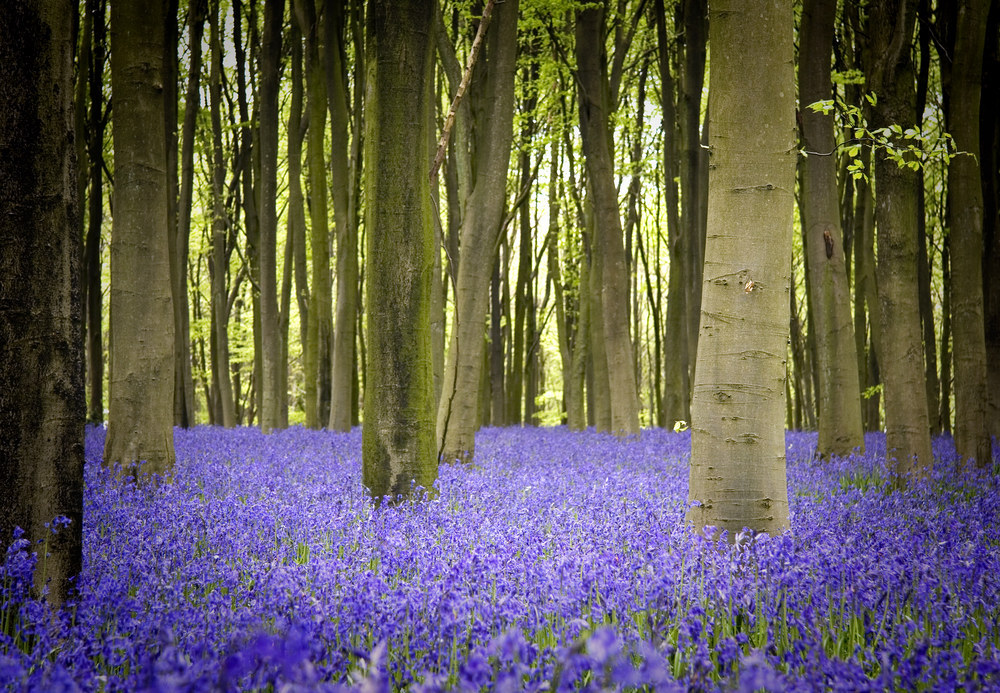 15.
And the sublime rolling landscapes all around the British countryside: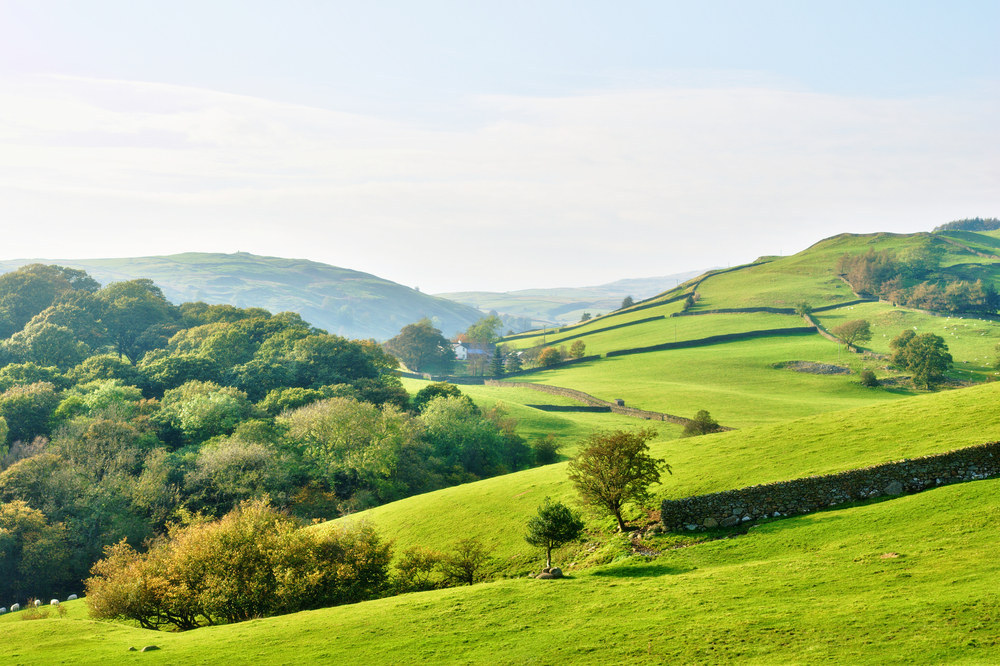 Britain's scenery is seriously divine — and the best part of these views is that they're both accessible and free! Visit Britain for a truly colorful experience.