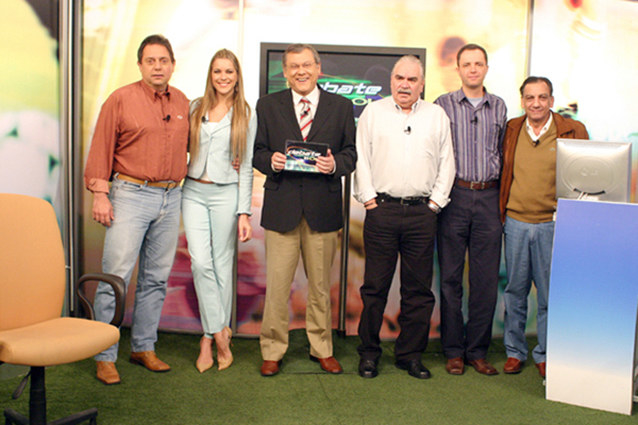 O programa de debate esportivo que deixou saudades nos corações de 10 entre 10 aficionados pelo esporte bretão, definitivamente marcou época. E mais do que Edu Zebini e Mario Quaranta na direção, o que alegrava os almoços de boa parte do país era os personagens que compunham o Debate Bola, capitaneados pelo talentosíssimo Milton Neves.
Cada qual com sua personalidade e bordões, os comentaristas e não-comentaristas contribuíam para que o debate sobre "o assunto mais importante dentre os menos importantes" fosse recheado de polêmicas e risadas.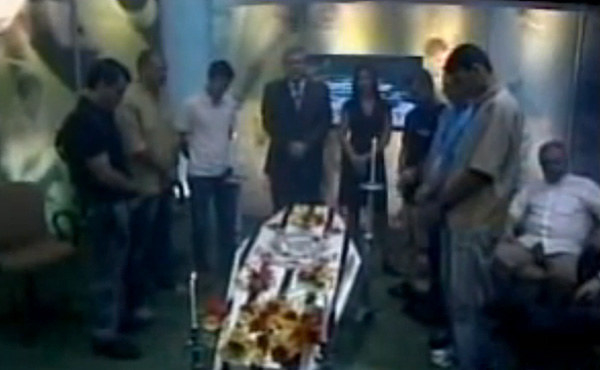 Faça o teste e descubra qual desses personagens representa você no DEBATE BOLA DA VIDA.
No grupo de ZAPZAP, você:

É responsável por administrar o conteúdo e quem faz parte dele.

Vive editando o nome do grupo, sempre para zoar um dos participantes.

Nas discussões, sempre traz links que comprovam seus pontos.

Vive sendo alvo de chacotas dos demais participantes.

Só lê e raramente comenta.

Só entra para postar memes que agitam o grupo.

O que importa é encher a cara.

O que você achou da atuação da PM no Pacaembu, em 2006, após a eliminação do Corinthians na Libertadores?

Tudo culpa de uma revolta social.

Na hora de dividir e pagar a conta no bar, você:

Faz a conta de cabeça antes do garçom.

Fica na sua e espera que esqueçam de contar com você na divisão do total.

Fica irritado porque maneirou na bebida para economizar, mas alguém pediu drinks caros.

Faz a do amigo que está sem grana mas não sem antes xingá-lo de todos os nomes possíveis.

Vai no banheiro e finge desmaio.

Qual destas músicas é mais a sua cara?

Via youtube.com

Via blogger.com

Via blogger.com

"A Morsa que não gosta de esperar"

Via acad-medic1.s3.amazonaws.com

No dia do aniversário de seus amigos, você costuma:

Dar parabéns com antecedência, pois tem tudo anotado no caderninho.

Fazer uma montagem com a foto mais ridícula dele.

Mandar um baita textão, emocionando a todos.

Postar uma foto bonita de vocês juntos.

Esquecer completamente e só vai lembrar uns dois dias depois.
This post was created by a member of BuzzFeed Community, where anyone can post awesome lists and creations.
Learn more
or
post your buzz!